App developers know they have succeeded once they see a massive number of downloads and positive reviews in the app stores. However, getting there is an uphill battle and is quite a challenging process. Quality doesn't always translate to downloads and revenue. The cards are in your hands. All you need to do is develop an effective mobile customer acquisition strategy and you should see the positive changes in your business.
The field of user acquisition for mobile apps is dynamic and highly competitive. If you seek the best mobile user acquisition channels, marketing strategies, and tips on how to measure your growth, you are in the right place. Our mobile app marketing guide will answer many of your questions.
Here is how you can develop a winning customer acquisition strategy for apps that you can rely on for your business.
What is Customer Acquisition
Customer acquisition is the process of onboarding new customers or clients to your business. While marketing aims to raise awareness, acquisition specialists take action to drive potential customers to your side.
The goal is to create a sustainable and feasible customer acquisition strategy that will generate new leads at all times and then keep them with an effective retention strategy.
But how does one do that? First of all, understand that customer acquisition is the process, not an overnight miracle. You need to understand your audience and segment it according to their needs, preferences, interests, and motivation.
To illustrate this, take a look at this, so-called, marketing and customer acquisition funnel.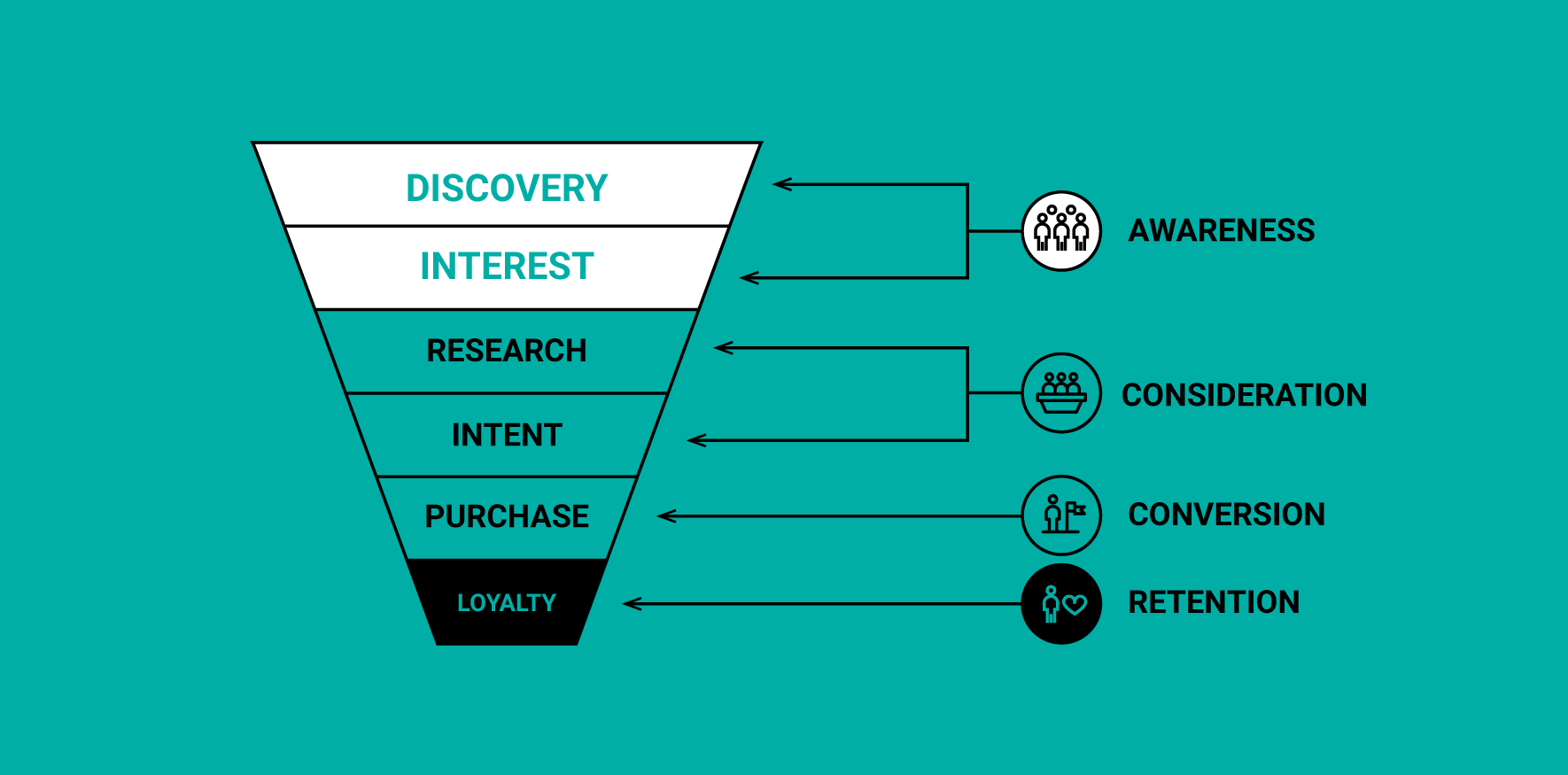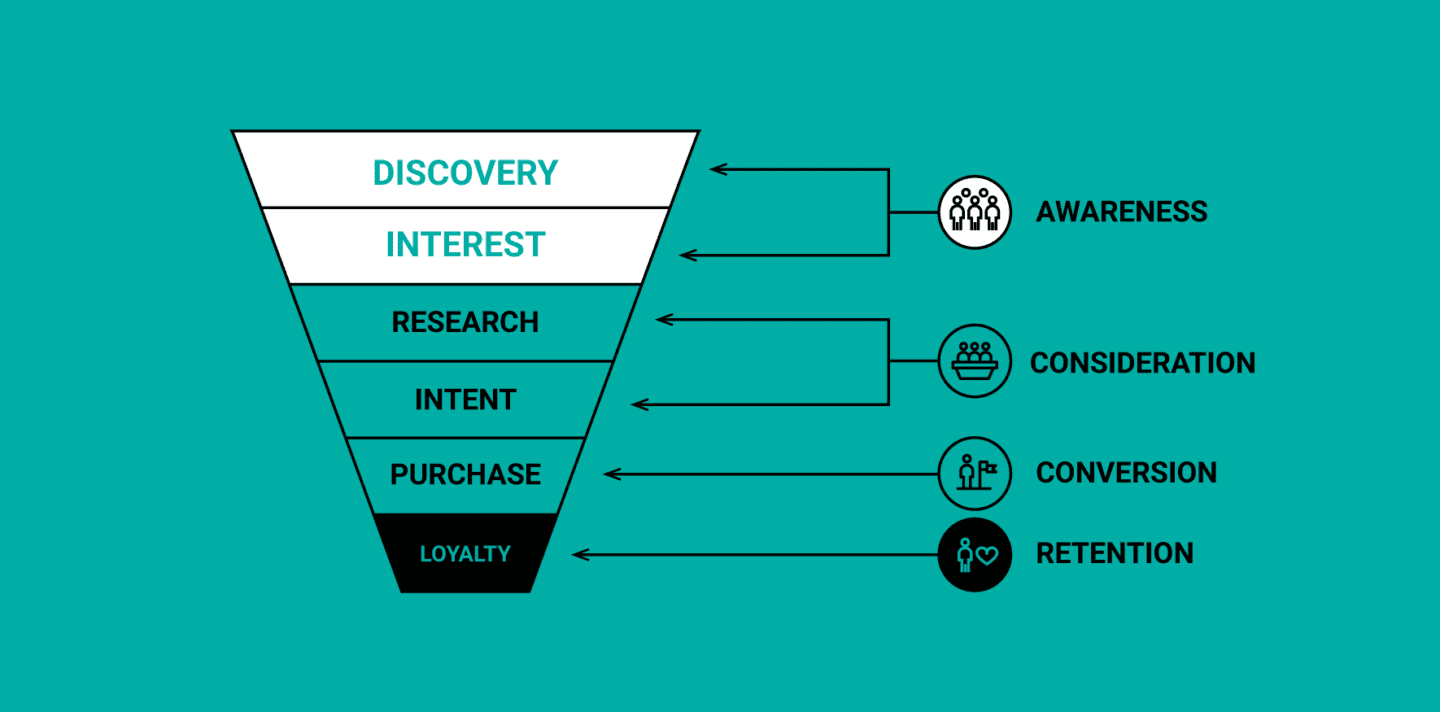 The process of acquisition starts with spreading awareness of your existence on the market. You want to reach total strangers who have never heard of you or your products. As they become interested, you need to win them over.
It is in the middle of the funnel where the customer acquisition happens. Provide as many sources for the research. For example, blog content, social media profiles, customer testimonials, and such.
Not every customer comes to your website with the same intention. Make sure to be prepared to persuade the uncertain or new customers and lead them towards lower levels of the funnel.
If your persuasion skills, as well as quality content, lead them to the purchase level, congratulations, you have successfully implemented the customer acquisition business strategies. Moving to the loyalty level usually happens after several instances of customer satisfaction with the app or your business in general.
To simplify the process, lead generation typically happens at the top of the funnel, lead acquisition happens in the middle, and lead conversion happens at the bottom.
The customer's journey is sometimes short and direct, but in most cases, if they are starting from the top level of the funnel, the journey is longer.
Some of the factors that might contribute to the customer's acquisition journey include:
How high-intent the category is
The price of the app or your product
The app's importance in the customer's life
How competitive the market is in your business vertical or niche
Availability of the substitute products
Channels in Acquisition Marketing
Assuming a new customer found out about your business and now they are starting to explore what exactly is the core of your business and what products or services you provide, it is time to implement some acquisition marketing strategies.
Customer acquisition is a cumulative effort of your marketing and support team. The marketing team is responsible for developing and releasing promotional material that should draw the customers in. The customer service team needs to persuade customers by answering their questions and leading them towards purchase.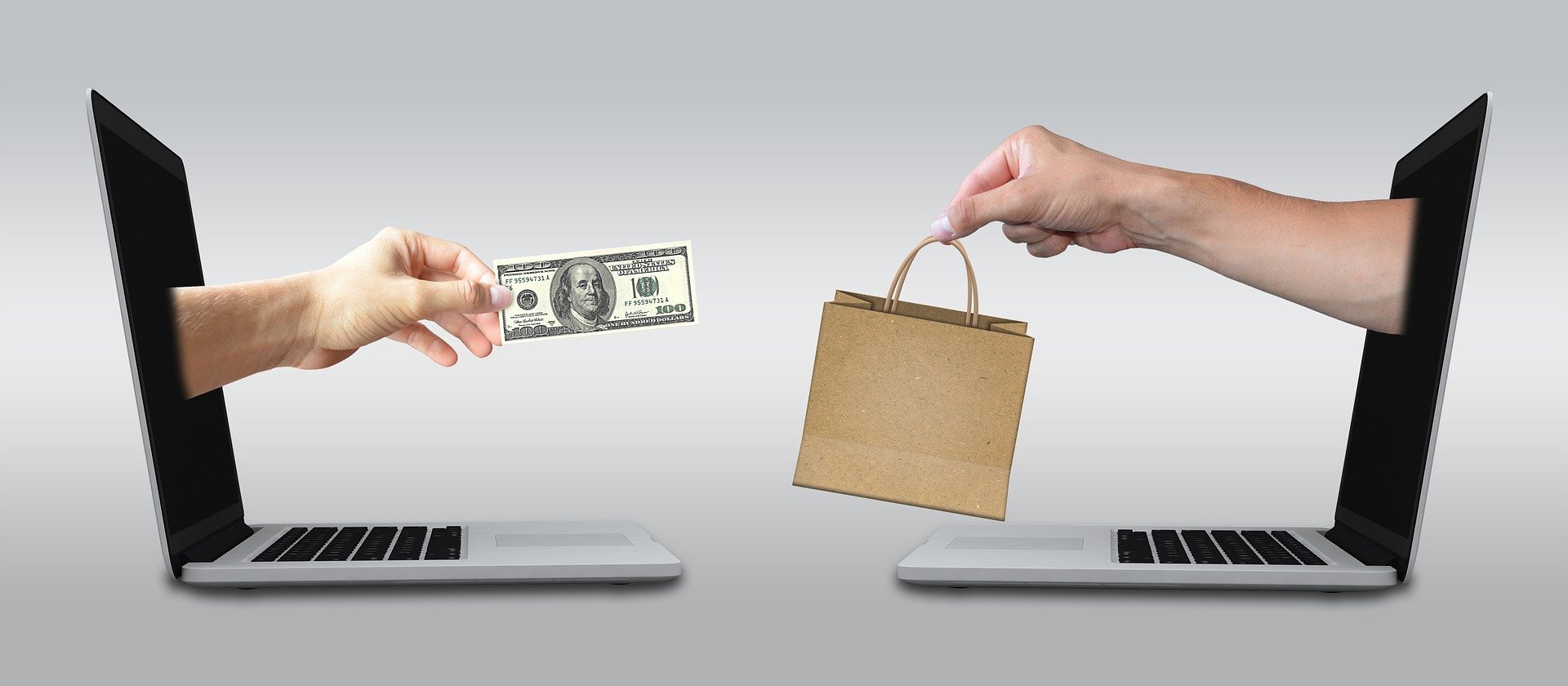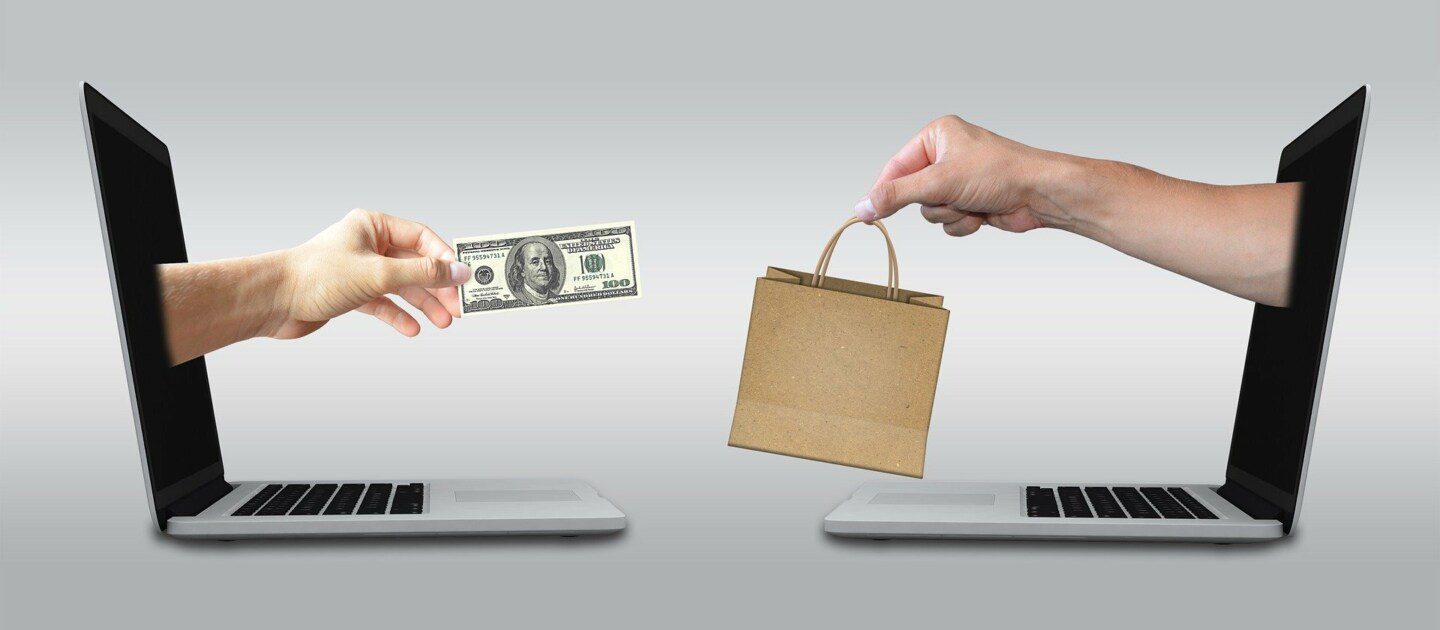 But how do you find a target audience in mobile marketing? One way to do it is by leveraging numerous user acquisition channels. Which customer acquisition channel you will use depends on your marketing strategy, available resources, and audience type.
Customer acquisition channels are strategies and platforms used for attracting new customers. You can attract users through paid acquisition or organic search.
Paid customer acquisition channels
If you decide to invest some of your financial resources into paid customer acquisition channels, you're exposing yourself to a big number of potential customers. You are investing money into acquiring new customers, nudging them to take action.
Whether that may be just clicking on your promo material, it is important to lead them to your website. From there, you continue with high-quality content and your onboarding strategies. Also, appealing website or app design can help keep the newcomers invested. It can also cause the opposite effect, so don't forget to invest in outstanding design and suitable color schemes for your business.
Video ads
Video marketing is easy to consume and engage with. It is a multi-modal medium as it engages both sensory and visual senses and easily catches the viewer's attention.
Video consumption increases every year by 100%, meaning that video as a marketing tool and user acquisition channel is getting more and more popular.
However, such type of marketing is more demanding and requires expertise in design and marketing. Video production typically involves script writing, editing, production, and animation — all of which you can outsource through freelancers or production agencies.
However, know that producing such a video together can be costly, as well as promoting it online through social media or any other channel.
When using ad networks, find ones that support both horizontal and vertical videos and utilize A/B testing. Also, ensure that your final screen has a "call-to-action", leaving a strong impression at the end of the ad.
pay-per-click ad campaigns
Once you get to the first page of the Google SERP, your chances of getting discovered significantly increase. To do so, you can either optimize your content with the best SEO practices for organic search, or you can pay an ad to get there immediately. Paid search marketing (pay-per-click, or PPC) is advertising on a Google SERP itself.
We will cover the organic approach later, but let's now see what you can get from search ads in exchange for cash. There are two primary types of PPC ads: display ads, and search ads.
Display ads are shown to users during their online browsing experience as a pop-up, banner ad, etc. They are great retargeting tools for customers who are in the consideration stage of the funnel.
Search ads are shown to users in the SERP. They are based on the keyword search and appear at the front of the SERP. Such ads allow you to find high-intent users ready to engage with your products or services.
The number of users of social media increases from year to year. Statista predicts that ad spending in the social media advertising segment is projected to reach 153 billion dollars worldwide in 2021, and to show an annual growth rate of 10.55%, resulting in a projected market volume of nearly $230 billion by 2025.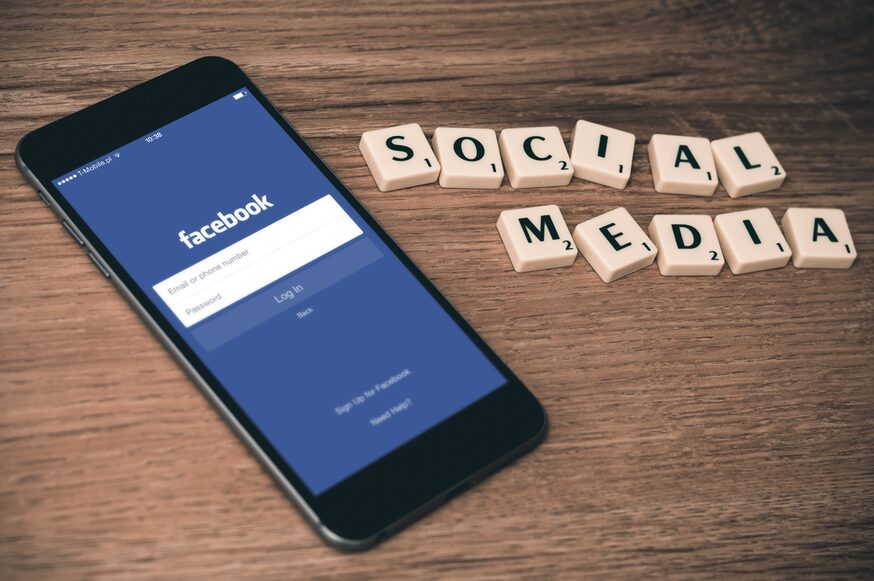 Investing in a Facebook ad can reach billions of people who can become your customers. That number should be taken with a pinch of salt of course.
It's a perfect place for prospecting and retargeting, and the best place to make the most out of e-commerce ads. Despite that, the downside is that it is highly competitive.
Remember the video ads we mentioned earlier? YouTube is a great platform for implementing video ads that engage, educate, and that can get you lots of new customers.
Users often overlook sponsored content on social media, but it surely brings some users to the website.
influencer marketing
Concerning social media advertising, another way to attract new customers is by leveraging influencers' audiences. Asking for the promotion of your products or services from the people who are big on social media is one of the newer customer acquisition marketing tactics.
They already have an extended database of customers, so all they'll do is make the connection between your app and their clients. Even though it my be an organic traffic, you still have to pay the influencers (in most cases) to promote your product or app, unless they are one of the satisfied customers themselves.
offline marketing
Offline advertising is nowadays on the margins of one's priorities but it is still an effective way to identify and attract new customers. You have so many possibilities, from radio and TV ad campaigns, billboard displays, to print marketing strategies.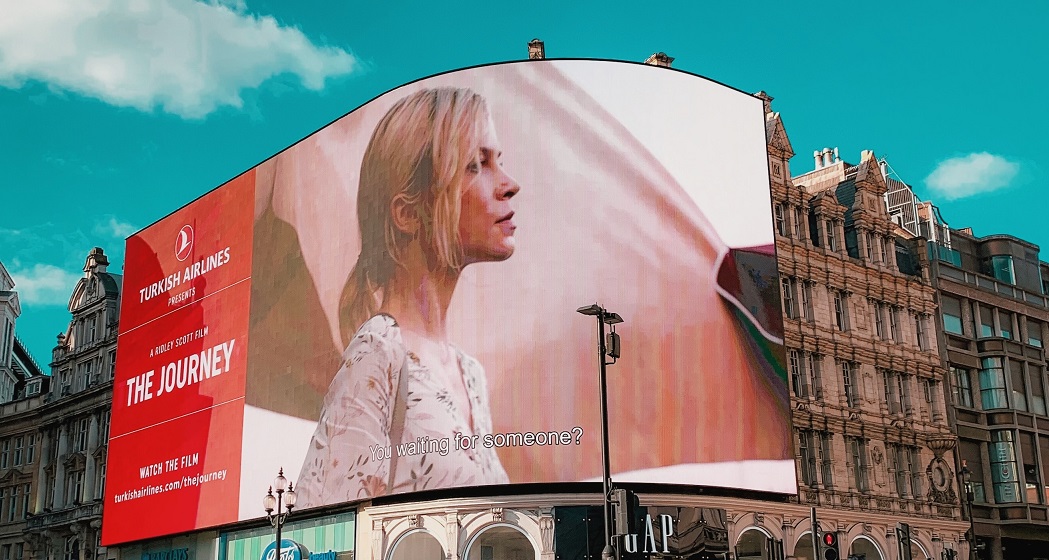 By creating the right campaigns, you can skyrocket your app's visibility and brand awareness for a relatively modest cost. Your focus is not directed to only one customer type, but rather on the whole population. This will attract some not-so-usual customers to your site which can be great for spreading the awareness to different types of customers that might be attracted to your brand personality
However, measuring the customer acquisition, as well as any other performance metric is tricky and hard with offline marketing strategies. It is hard to gauge the effectiveness of the offline sources. Nevertheless, the influx of new customers through any medium or channel is more than welcome for the growth of your app or business.
Organic acquisition channels
The organic approach to customer acquisition is by far less costly than paid ads. Attracting customers through organic channels takes time. Their focus is on the relationship with your target audience. Even though you decide to take the paid acquisition approach, you still need to somewhat include organic acquisition channels in your customer acquisition strategies.
Because organic users put in the time and effort to find your app, download it, and use it, they'll be more invested in interacting with it than paid users.
Two things are crucial for successful organic marketing:
Quality content marketing
Let's further explore both variables to create an amazing customer acquisition strategy based on organic search.
blogging
Blogging is one of the most prominent content marketing strategies. It is the foundation of your content marketing strategy. It is not enough to simply publish content without a clear intention behind it.
We've talked about the customer journey. Optimize the content of your blog to customers in different phases of the acquisition process. Categorize your content in alignment with your goals and customer journey.
Blogging is a highly recommended acquisition method for businesses of all sizes, industries, and audience types. Running a blog expands your knowledge of the industry, but also builds authority among your readers.
Blogging is not a one-sided relationship. Your customers can reply to a specific question or comment on your post. You can engage them even further by inviting them to click the call-to-action button.
Having a graphic designer in your team ensures your content is optimized for both search engines and reader experience.
Alongside paid social media ads, you can leverage the exposure of your business to attract customers by simply posting content such as photos, text, or promoting your content and products.
The organic approach to user acquisition through organic search is useful for boosting brand awareness, developing a company personality, and sharing the content you have published elsewhere.
For the best performance, consider using social media management tools like Hootsuite or Buffer to help you post content on your networks.
Knowing your audience and customer type will determine which social media platform you will put your focus on. Leverage social media platforms your audience gravitates to and post optimized content for spreading awareness and promoting your business.
Consistency and originality are the keys to producing high-quality content and seeing an impact from your campaigns.
e-mail and push notifications marketing
It may seem like e-mail marketing is out of date, and maybe it is, but it is still an effective marketing strategy for customer acquisition.
By sending default e-mails to thousands of people, you can send offers, newsletters, and recommendations. Your goal is to connect with them and convert them from visitors into customers.
Deep linked e-mails are essential for a positive user experience on mobile. The research has shown that $3000 in revenue is lost for every 1 million e-mails sent without deep linking.
Despite that, push notifications yield even better results. When compared, push notification campaigns to observe opening rates increase by 50%, click rate by 7 times, and retention rates by 93%.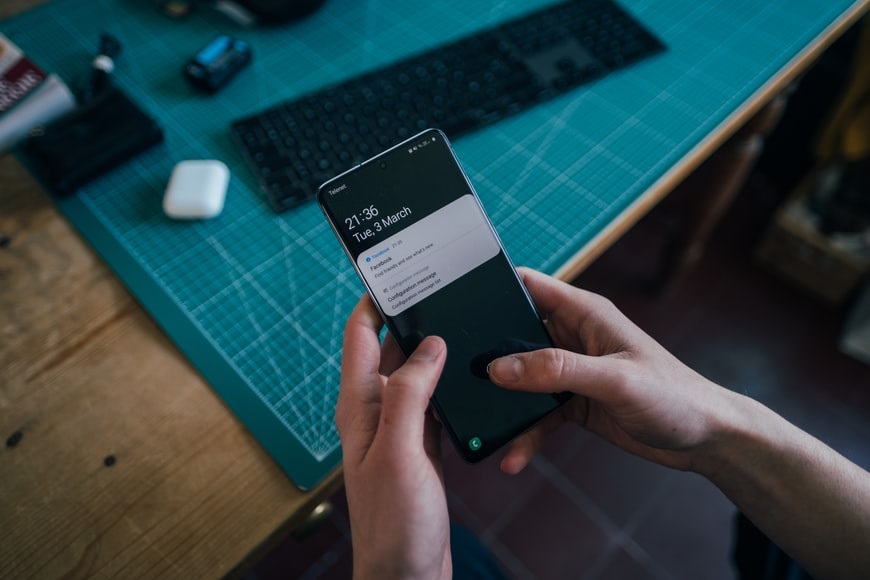 Using push notifications to promote your app's content, products and services allow you to write engaging copies that will attract customers. Personalized push notifications are the best way to show appreciation to the individual customer. Observe the customer's interaction and engagement with your business and send them push notifications they will not be able to resist.
Will it be a reminder notification, promotion of the new product, news you wanted to share, or a simple thank you note for showing interest in your business, it all can create a sense of bond between you and a potential customer.
review and referral marketing
The power of your existing customers on your potential customers is huge. Research shows that 93% of customers claim their purchasing behavior was determined and influenced by reviews or testimonials they have read.
Furthermore, a positive review will instill the impression of high quality, reliability, professionalism, and trust which will impact the brand image of your business.
Referral marketing for user acquisition is maybe the most simple of all marketing acquisition strategies as it is solely based on word of mouth and personal recommendations from one person to another.
A satisfied customer will surely recommend your app or product to their friends, family, and co-workers. We are talking about potentially dozens of new customers that can come into your business only because of someone's impression or satisfaction with your business. That is the power one individual can have on your business, but it works the other way around so keep that in mind.
app store optimization (ASO)
It is not enough just to create an app. You shouldn't forget that you need to optimize your app if you want to increase your organic traffic.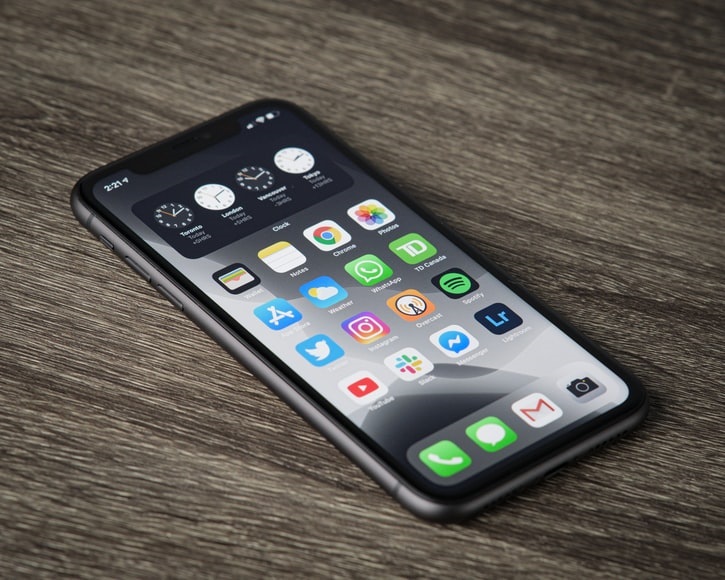 The title is the customer's first impression of your app. If you can, you should use keywords in your app's title. That can increase your search rate by 7% which is much more than it may seem.
Keyword research is essential for finding high volume and low competition keywords. Ranking for specific keywords gives you better visibility online and more organic traffic if you make it to the front page in Google SERP.
The quality of your app icon or app logo design can be a deal-breaker. You need to persuade customers to pick your app among dozens, sometimes hundreds of similar apps available in app stores. App icon reflects what your app is about. Choose appropriate colors that align with the values and characteristics of your brand. Test alternative designs and choose the one that gives the best results.
The first sentence in your app's description makes a huge difference in a customer's decision-making process. Also, include keywords in your description to increase your visibility.
A video preview is a snippet of your app which shows the features and the design of your app. It should be professionally made and contain the best of your app. Persuasion is also a valid customer acquisition strategy so don't be afraid to use it.
Screenshots bring important traffic to the app's page. Choose screenshots that will strategically depict the most appealing or the most interesting segments of your app.
search engine optimization (SEO)
After you set up your site, you need to optimize it for search engines. Before we go any deeper into SEO hacks and tactics, know that proper SEO is always a good investment.
No matter how much time, energy, or even money (for SEO specialists or links) you spend, the ROI will surprise you. The results might not come overnight, but when they do, they'll bring you traffic for some time.
Here's another reason to invest in SEO: a recent study shows that more than half of a product's traffic comes from organic searches.
There are a bunch of in-depth SEO guides, but here are the main steps you should take to convert organic website/landing page visitors into app users:
Make sure your website/landing page is user and mobile-friendly
Do in-depth keyword research to optimize the site's content
Don't forget to optimize URLs, meta titles, and images accordingly
Wrap your headings and subheadings in <h1> and <h2> tags
Boost your site's speed
If you opted for a website (rather than a landing page), make sure you've added proper internal links to all pages
Boost dwell time
Don't forget to add social media sharing buttons
After everything is set, run a site "health" audit through a proper SEO tool like Ahrefs
Make sure you have proper CTAs connected to app stores. You can use a heatmap tool (like Hotjar for example) and landing page testing tools (like Optimizely) to make sure these buttons are correctly optimized
When it comes to off-page SEO optimization, there are lots of references online to help you learn advanced link-building strategies to complement your on-page SEO efforts.
How To Measure Customer Acquisition
How do you know your customer acquisition strategy is a success? Utilize marketing analytics tools to measure relevant metrics which will tell you how your business is progressing.
Consider analyzing your performance by checking these metrics:
Cost per install (CPI): Due to its increasing price, it is not the most efficient way to gain valuable users
Lifetime Value (LTV): Calculated profit that a customer will bring your company over time
Cost per action (CPA): The cost of getting a customer (old or new) to convert
Return on investments (ROI): Do users you acquired make you money? Making purchases in-app?
Cost per 1000 impressions (CPM)
Conversion rate (CR): the number of visitors who completed an action such as purchase and thus became customers
Customer acquisition cost (CAC): Total acquisition costs divided by total new customers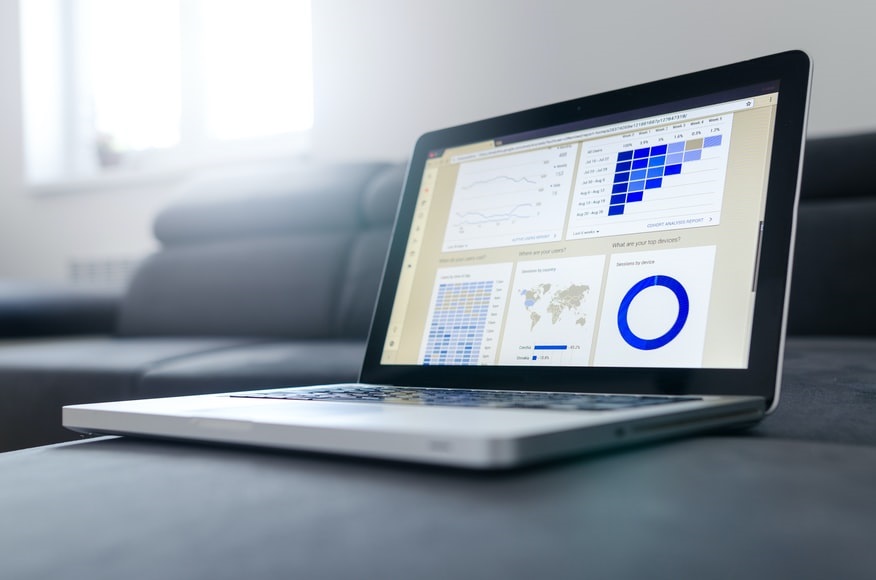 Let's focus a bit more on the customer acquisition cost (CAC) marketing as you may wonder how much does it cost to attract new customers with all the promotion, posting, and advertising.
Customer acquisition cost (CAC) is measured for a specific campaign within the company. It is calculated by dividing all marketing costs associated with that campaign by the number of customers acquired from that campaign.
Here is an example of CAC formula: CAC = (MC + W + S + OS + OH) / CA.
Complicated? It's not really. Let's just dissect it further to see what is included within the financial expenses during the campaign.
CAC stands for the customer acquisition cost of course. MC is marketing cost, W is the wages for marketing and sales, S is marketing and sales software, OS is outsourced services, OH is overhead for marketing and sales, and CA is the number of acquired customers.
You must think of calculating your marketing efforts regularly and customer acquisition cost is one of the best and the most accurate indicators of your customer engagement.
Customer Retention as Customer Acquisition Method
The world is not ideal and sometimes customers decide to leave for various reasons. Those customers, mostly dissatisfied, are called churn. The churn rate represents the number of customers who stopped interacting and engaging with your business.
As you lose customers, you feel the need to acquire new ones, right? But, what if we tell you that keeping the existing customers is in a way also a way of the acquisition method?
Frankly, it is even better because the current customers are more likely to become loyal to your brand and build mutual trust. Potential customers have to go through the funnel first, many of whom will not end up as your customers.
It turns out it is easier for you to re-acquire the existing customers by offering incentives, deals, loyalty programs, motivating them in that way to stay with you.
The most successful businesses tend to focus on both customer acquisition and retention.
Consistency, strategy, and measurement are all critical to make this all work. As long as your campaigns are consistently focused on your audience, you are heading in the right direction.