Create an intuitive telemedicine app
Allow your patients to effortlessly book appointments via the app, chat with helper bots, and make video calls for appointments via your health app from Shoutem mobile app builder.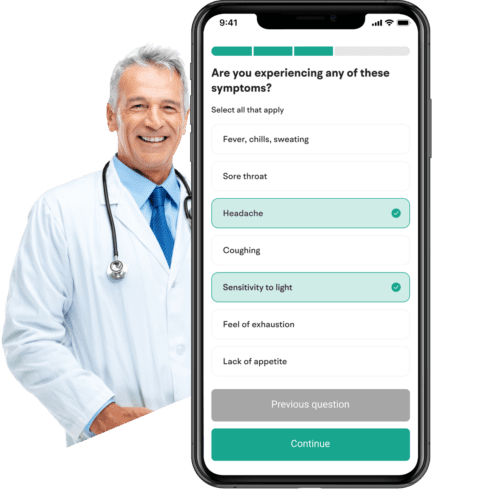 Switch your healtcare practice into a digital app service
Take advantage of pre-made features for best health app experience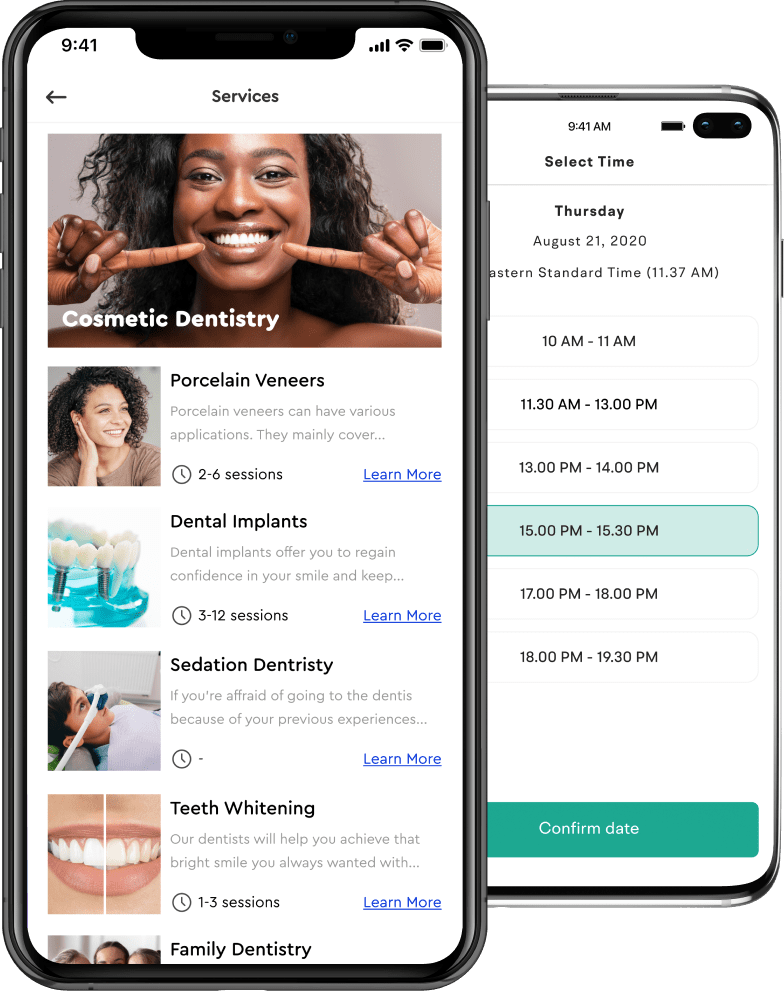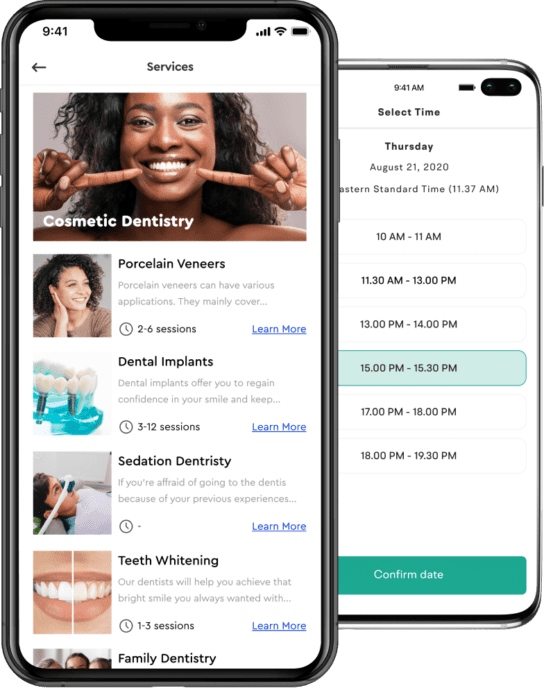 Start a risk-free trial

Get 14-day free trial period for your app creation. Without any billing info.

Make telemedicine app – no code needed

With our no-code solution you need no coding experience to create a telemedicine app.

Experienced team is here for you

In case you want experts to

build an app

for you while you take care of your business, engage our team to do the medicine app for you.

Wallet-friendly apps

Pick desired features for a telemedicine app and allow your clients easy usage of an app. No hidden costs.
Easy login & app usage

Allow your patients to use your services from the safety of their homes using intuitive features and straightforward screens.

Use built-in chatbot

Reduce workload on your staff and enable automated support for your patients with help of our chat bots for telemedicine app

Video calls

Host live video consultation for your patients and reduce no-show patient appointments

Manage patient records easily

Handle your patients' library records with ease through our content management system
Enroll clients with ease

Use an opportunity to engage your clients the moment they install your app by showing them how to use a telemedicine app

Build trust via social proof

Leave the best and long lasting experience guarantee for your clients by providing them with independent reviews

Easy scheduling system

Allow patients to book sessions via mobile app and generate list of clients

Effortless administration

Have fast and reliable way to overview your clients information and records in one place
Create your own health app
Have your patients simple transition to the mobile application by having straightforward enrollmentsystem supported by digital assistant for video call or in-app sessions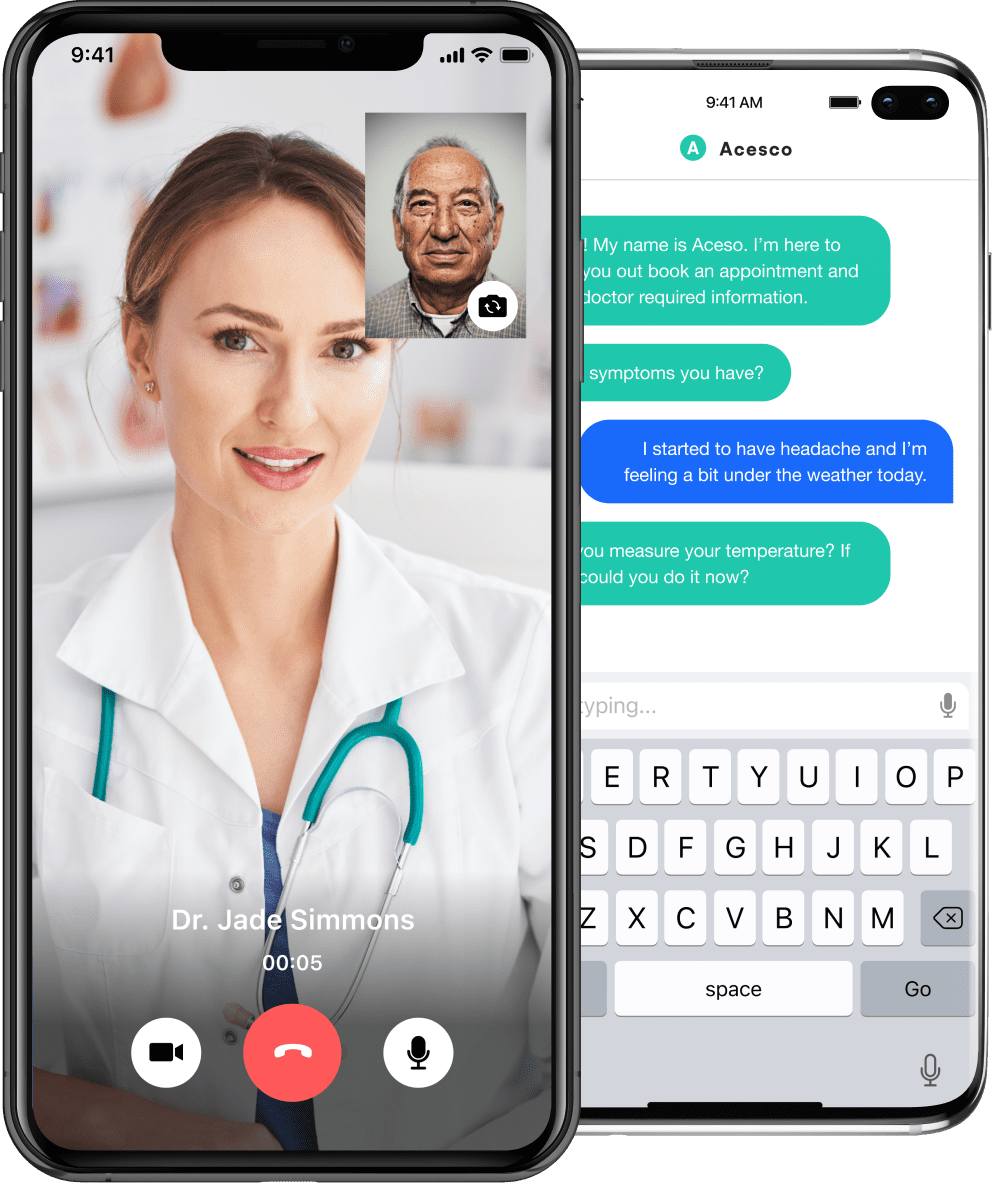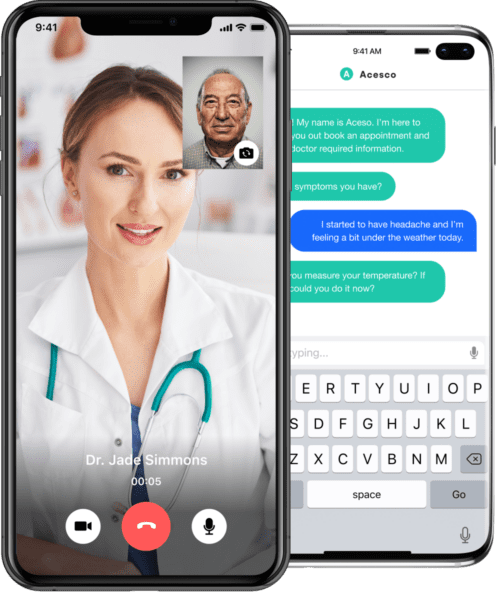 Build a dentistry app
Make on-site booking appoitments a breeze and gain trust of your patients through testimonial page and video consultation appointments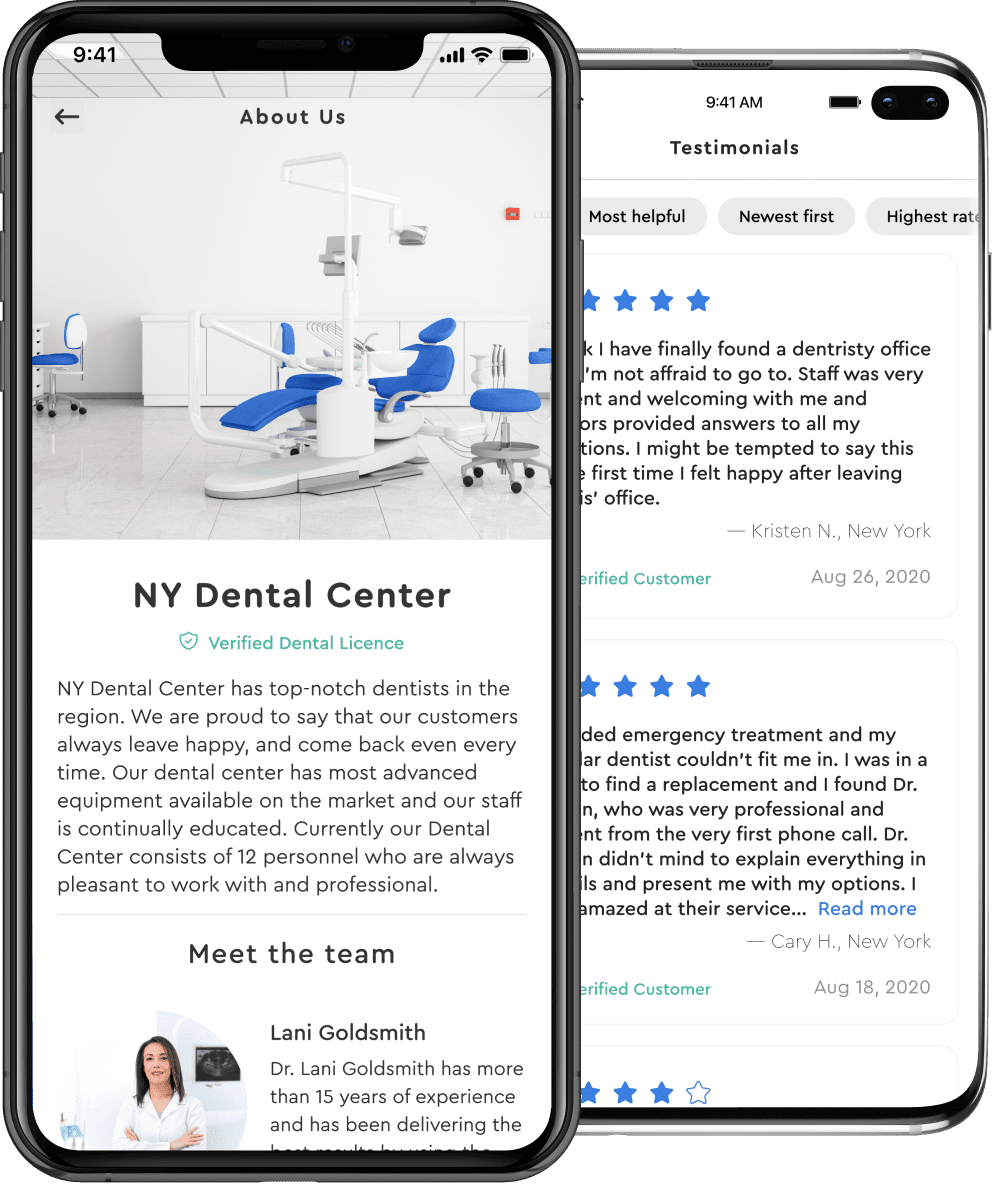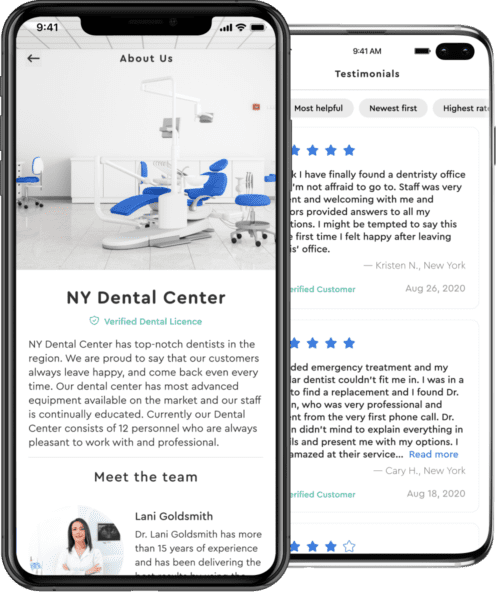 Create headspace for your business
Engage your patients by enabling them documenting their emotions and mindfulness through an in-app journal and by hosting video call sessions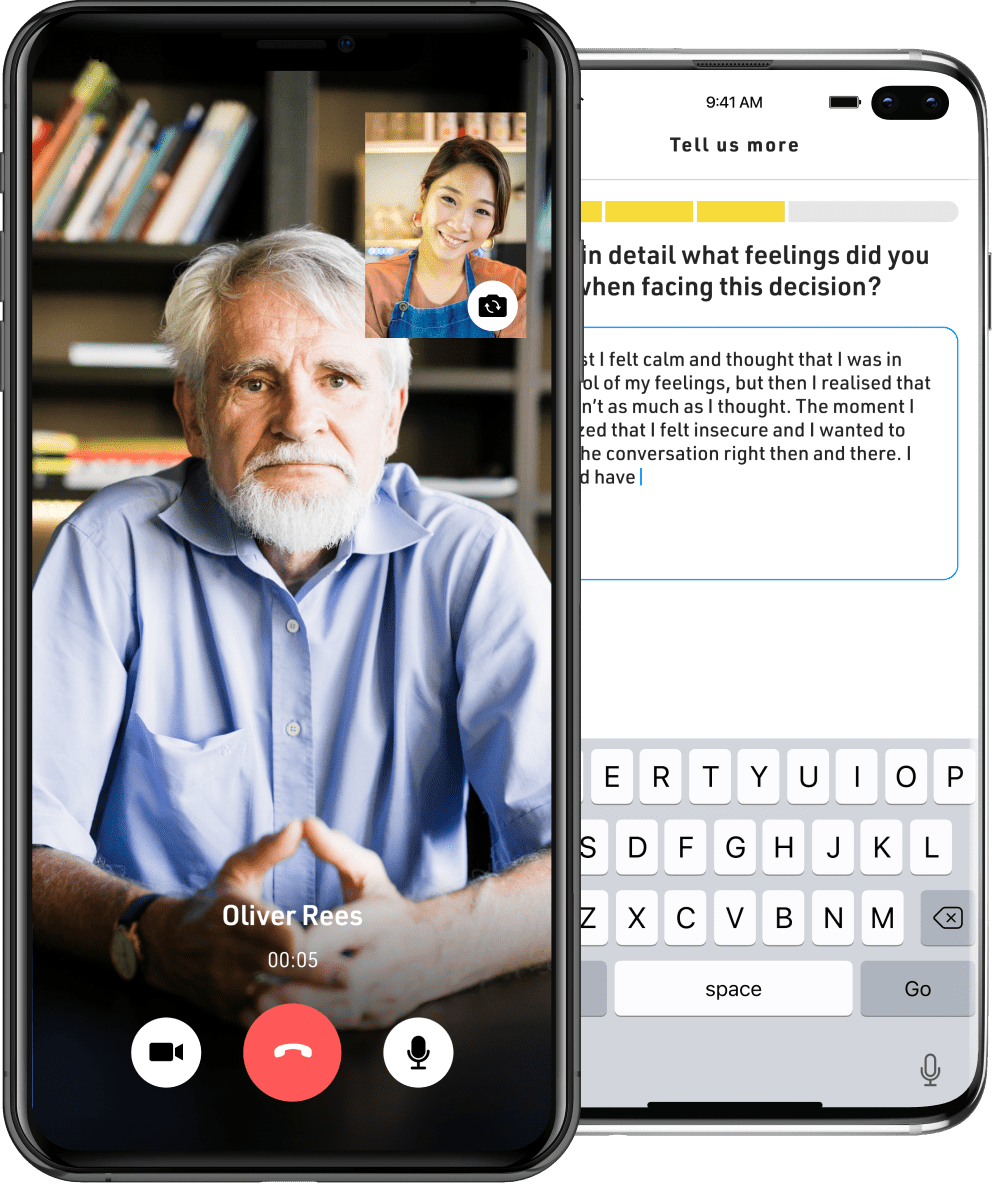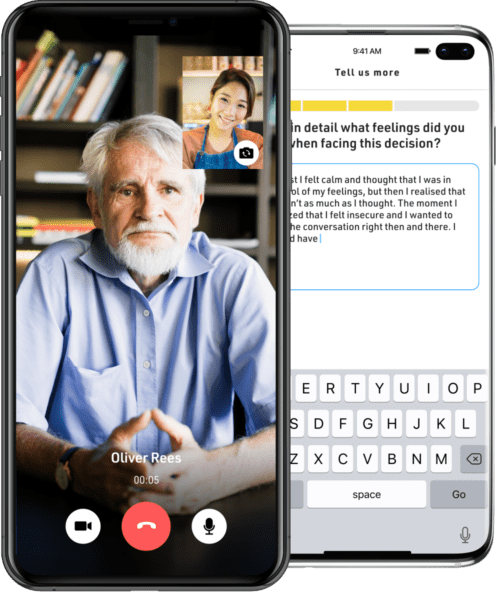 Frequently Asked Questions
What is Shoutem?
Shoutem is a powerful no-code app maker platform, which allows you to create remarkable mobile apps in an easy and fun drag & drop way. You can build iOS & Android apps quickly with no coding skills at all.
What happens with my free trial period if I subscribe immediately?
Good news – no! Your subscription days will be extended in case you subscribed while on your free trial for the number of days left.
How much does the Shoutem cost?
After you take advantage of a 14-days free trial, your subscription will activate. There are two plans: basic, which costs $99/month, and unlimited subscription that is $199/month.
What happens in case my payments goes successful successfully, but I am not able to use Shoutem?
If something like this happens, please contact our Support Team at support@shoutem.com and we will sort it out.
Are there any technical requirements to use Shoutem?
Internet connection and a computer will provide the magic. Make sure your browser is updated, and that's it!
An easy-to-use app builder. Features with modern design.
Shoutem is made to use it intuitively, no learning needed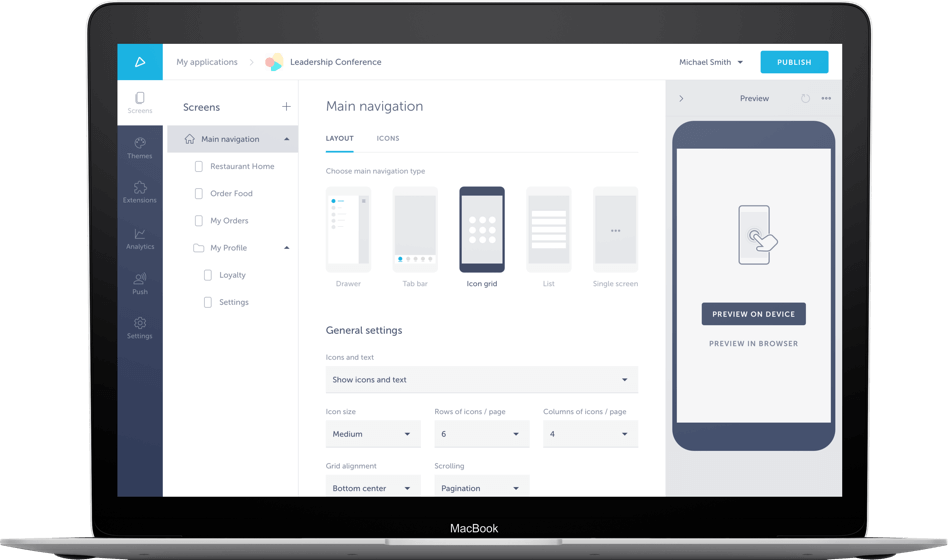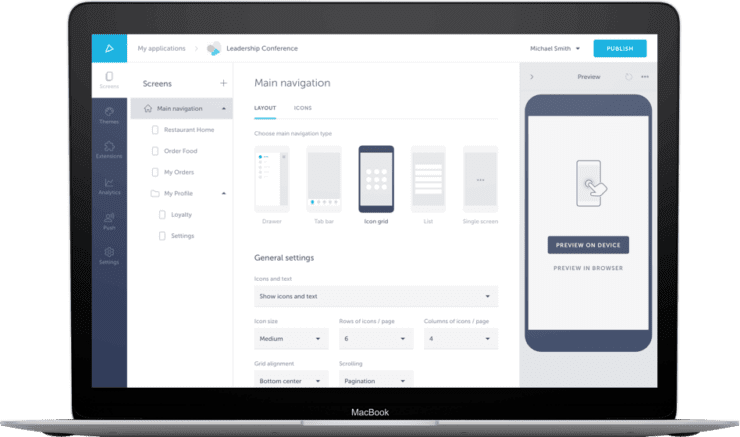 Easy building and editing
Place your app features and content, personalize the way your screens look. Just in a few moments. When you think the app is done, click on the publish button, and our team will take care of the app stores work. All that with no code.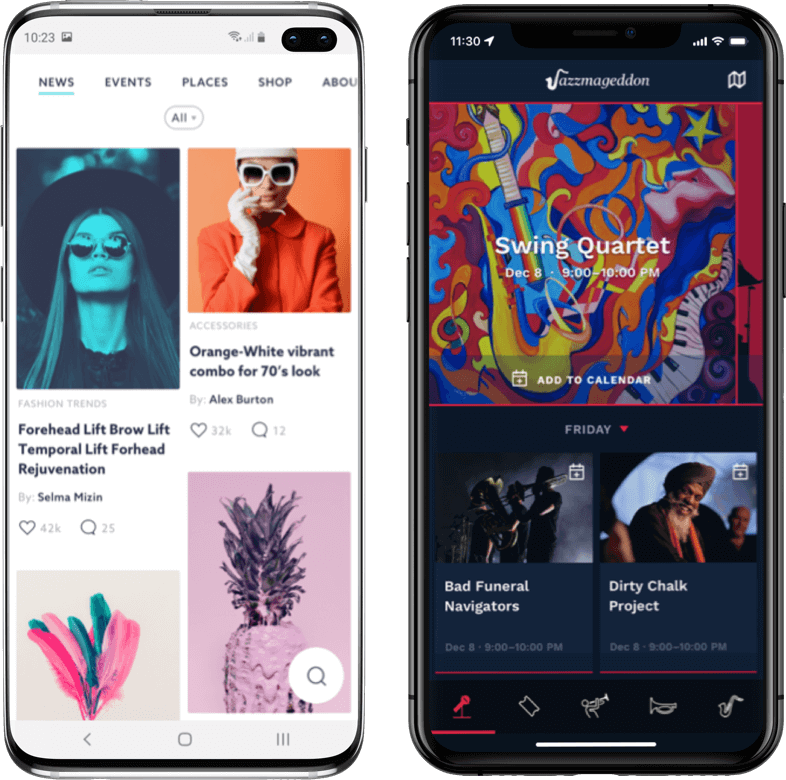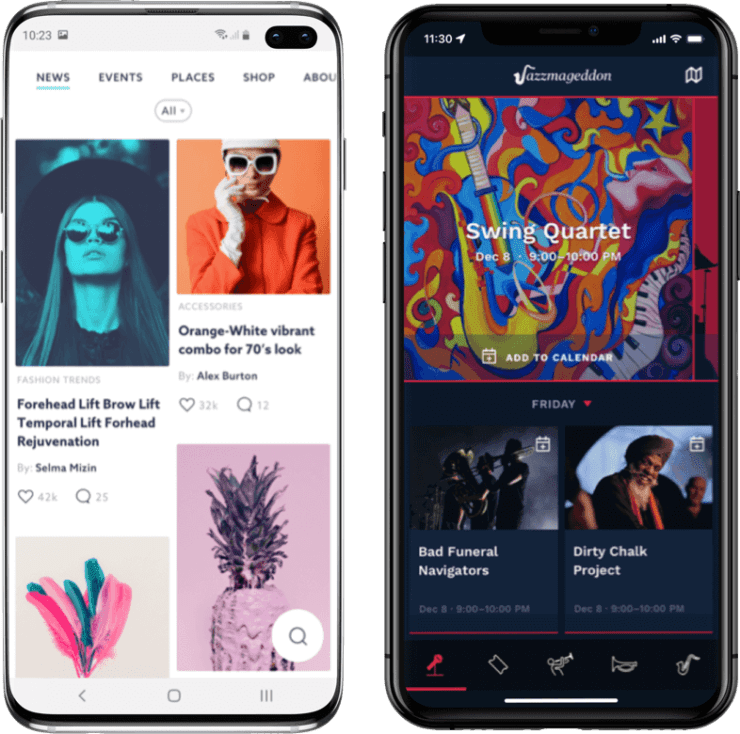 Exclusive app design
There is no difference between apps made with Shoutem from the ones made by expensive app development companies. Shoutem apps are designed for both iOS and Android smartphones.
How much does the telemedicine app cost?
Wallet-friendly solution is usually the best one
With Shoutem
Custom Development
Basic plan
Single Location
Android and iOS apps
Order Analytics
Unlimited Push Notifications
Secure Payments
User Management
Try For Free
Unlimited plan
Most popular choice
Everything in Basic, plus:
Multiple Locations
Loyalty Program
GPS Order Tracking
Shoutem App Review
Premium Shoutem Extensions
Try For Free
UX and UI desing
$3000+
Custom app development
$20,000+
Back-end development
$30,000+
Project management
$5,000+
Time until first release
4+ months
Monthly costs
$500+/mo
Prices shown are estimates made by agencies who specialize in app development
Create an exceptional app
There's 40+ app features waiting for you within our platform
Our representative will give you a quick tour of Shoutem, showing you how you can create an app faster and cheaper than ever before.
Thank you. We will contact you shortly!
Or you can Schedule a direct call with our representative now!

Schedule a call now!