No-code fitness app builder
Create an app and engage with your customers. Transfer your client's favorite gym into their mobile app and expand their digital experience with Shoutem app maker.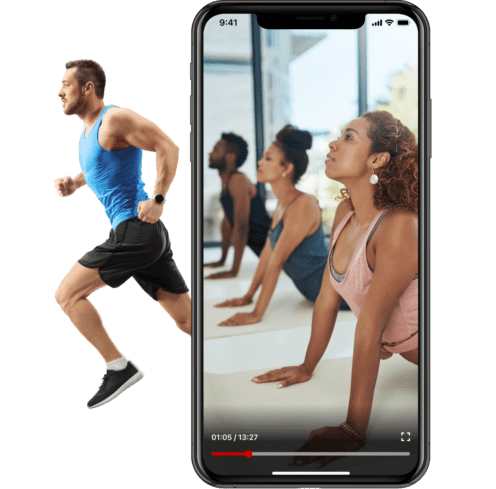 Move your fitness trainings from gym to live streams
Provide your clients best app exercise experience with workout videos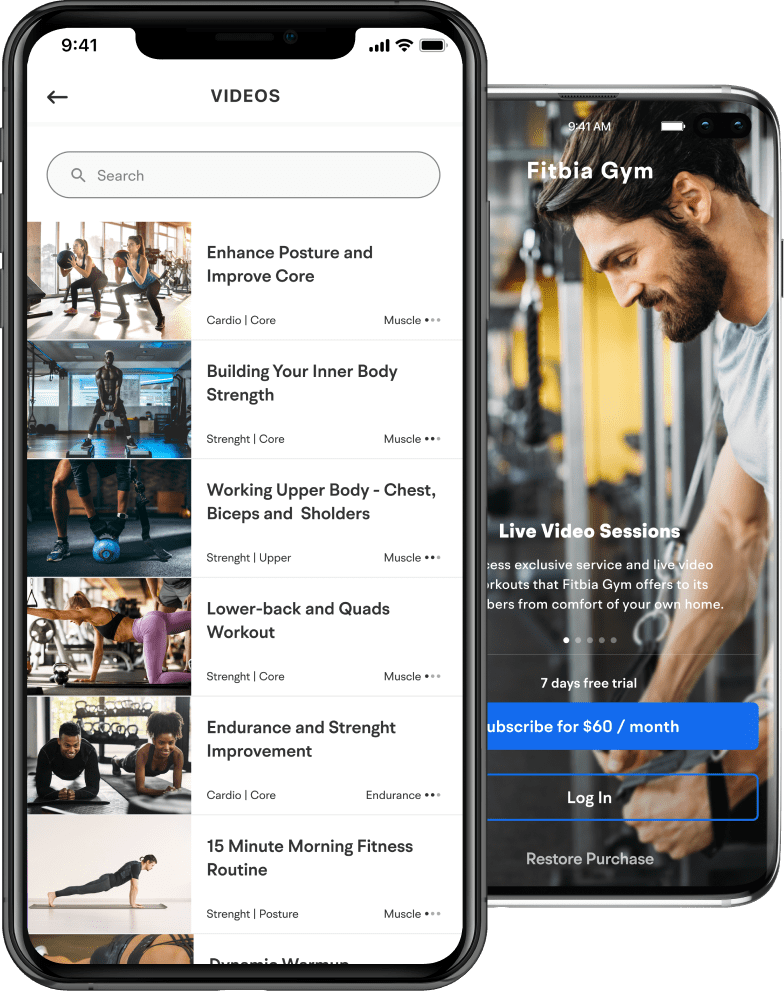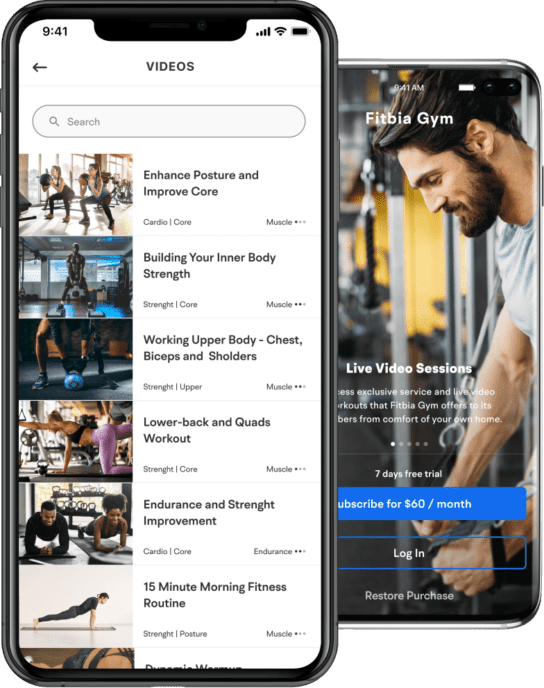 Start creating an app for free

Start now and

build an app

for free for 14 days. No credit card needed.

Build fitness app without code

There is no technical knowledge required to create your fitness app.

Our experts are at your disposal

If you would rather leave it up to professionals, you can hire our team and we will do the workout app for you, while you focus on your business.

Cost-effective app development

There aren't hidden fees and comissions on your fitness app. Just choose which features you want to use and provide your clients with a workout app. 1
Simple app registration

Create a simple way for your clients to transition from phyiscal gyms to virtual ones from comfort of their own home

Subscription management

Use Shoutem's built-in user management system and automate administrative side of business

In-app live video call sessions

Enable clients to exercise safely from the comfort of their home with group or 1-on-1 workouts videos

Manage video library

Create and manage all of your content easily and efficiently through Shoutem's mobile app builder
Easy onboarding process

Deliver extra value by adapting your clients workout routines to their fitness goals in just few fitness mobile app screens

Custom subscription prices

Make subscribing easy, clear and affordable for your users with just a single click on your fitness app.

Booking on-site session

Offer your clients an easy spot app booking system for on-site sessions and have simple record of visitors

Automate admin process

Have fast and reliable way to overview your clients subscription and information in one place
Yoga app as a tool for perfect asanas
Have your clients effortlessly transition to the app by creating easy onboarding and custom subscription model for live video call or on-site workout sessions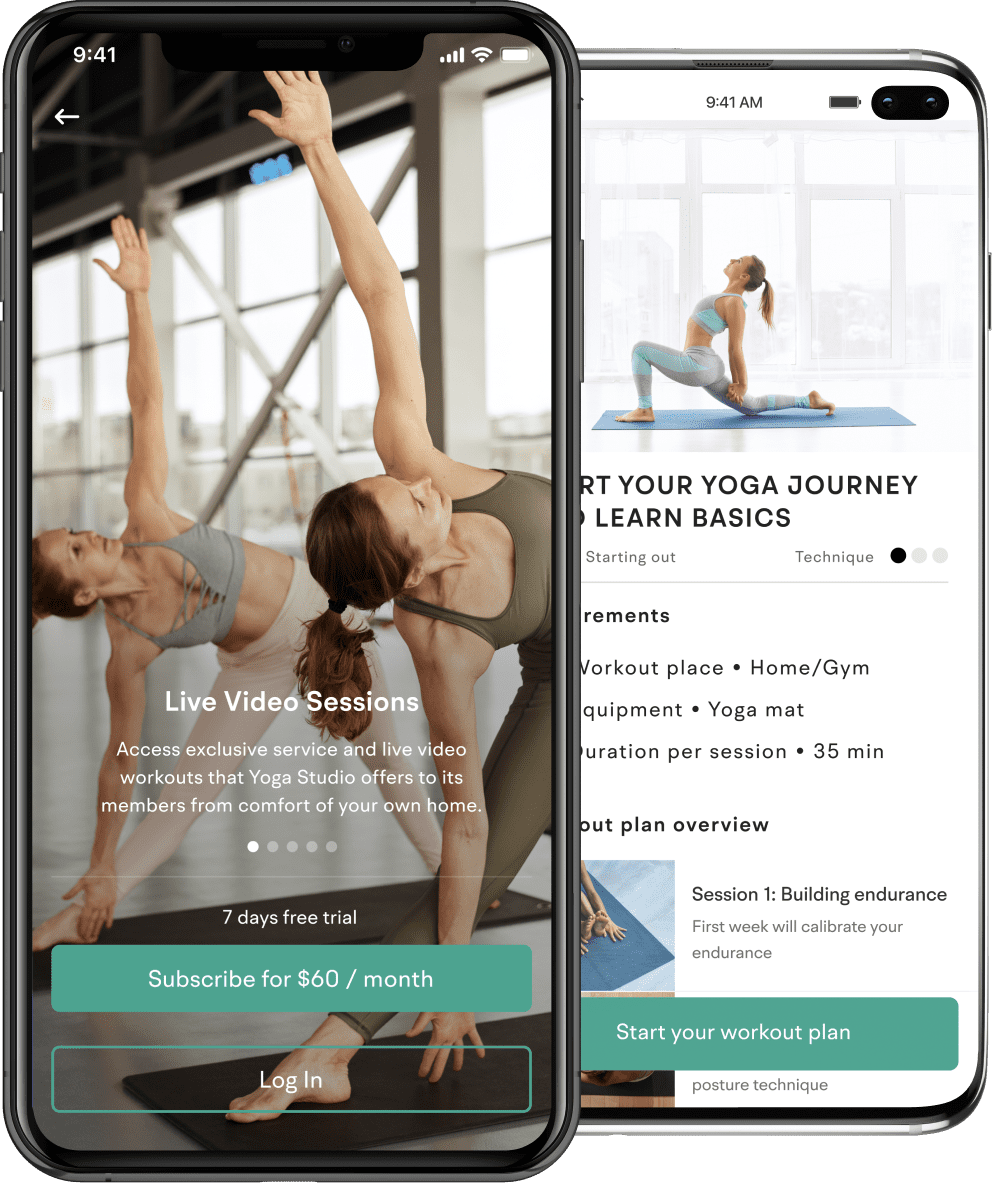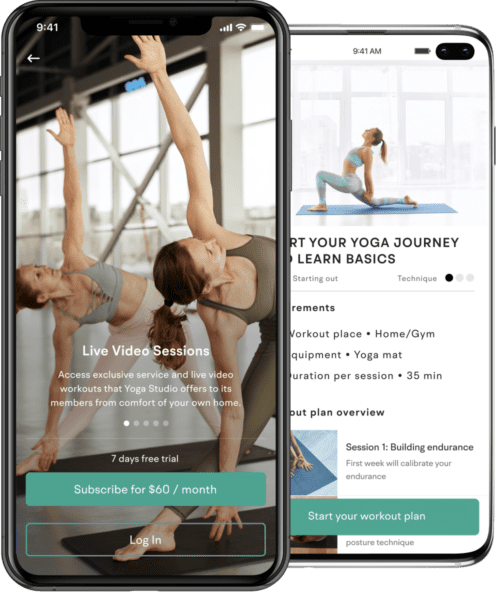 Create your own gym app
Combine digital and physical experience for your clients and bring your gym to their home. Make working out an easy way for people to stay fit thorugh Shoutem's built-in features.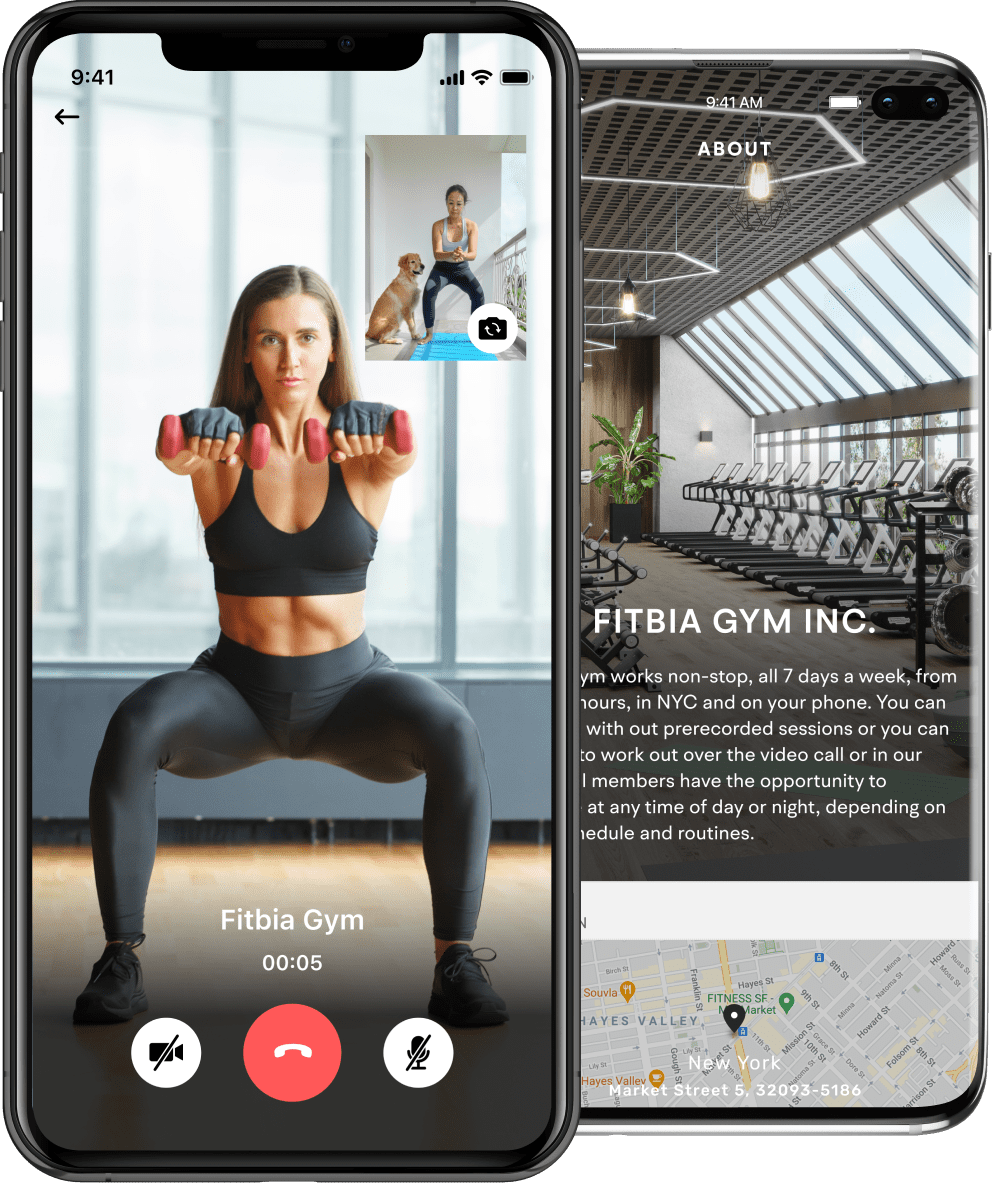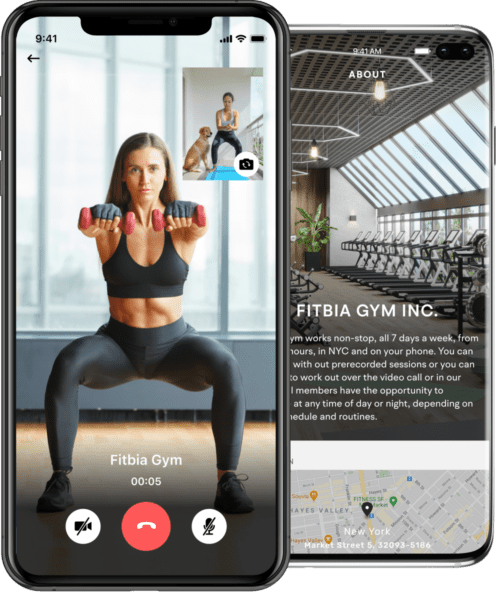 Boost you spin class business with a mobile app
Engage your customers by creating classes adapted to your client's need and host live individual or group video call sessions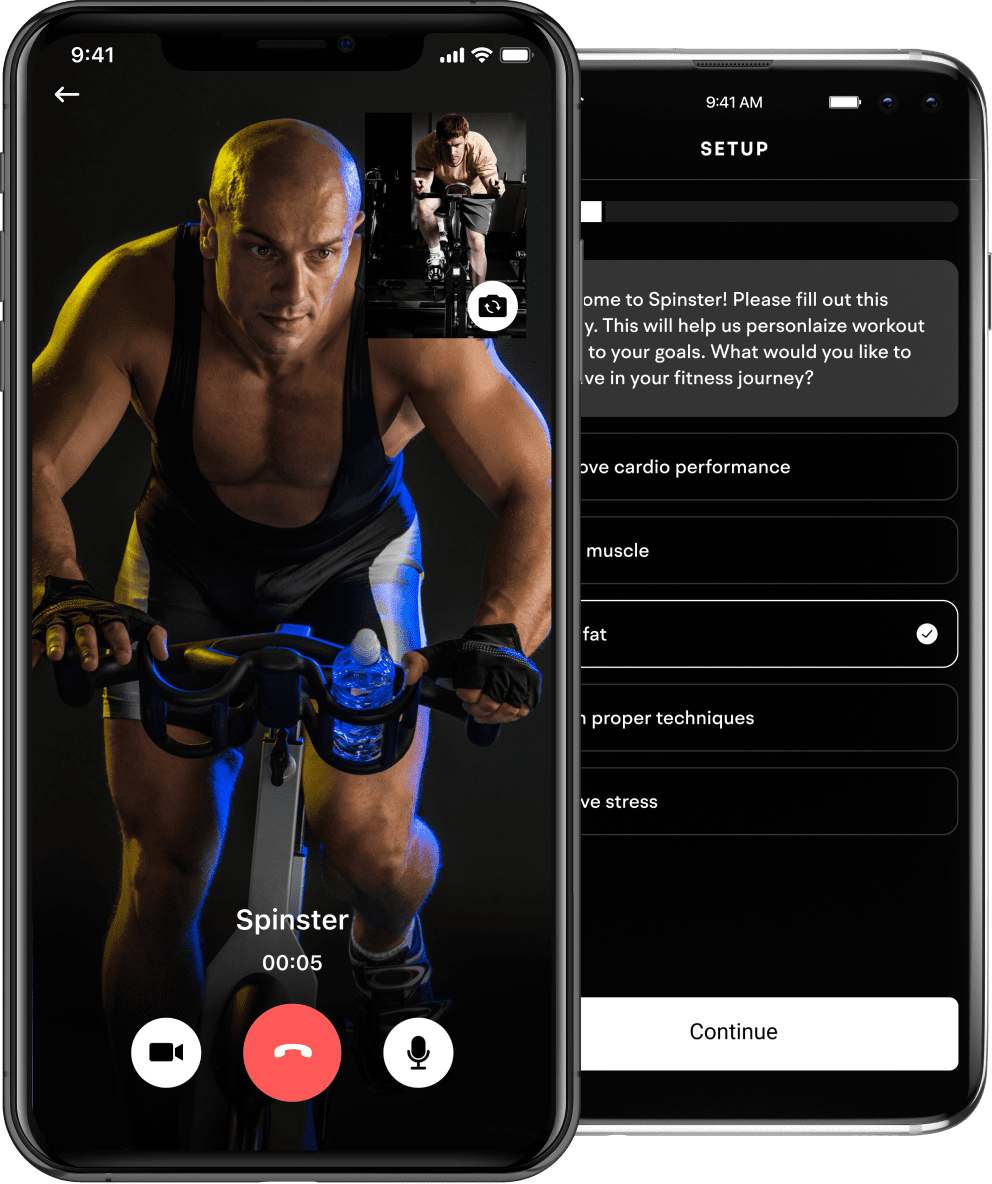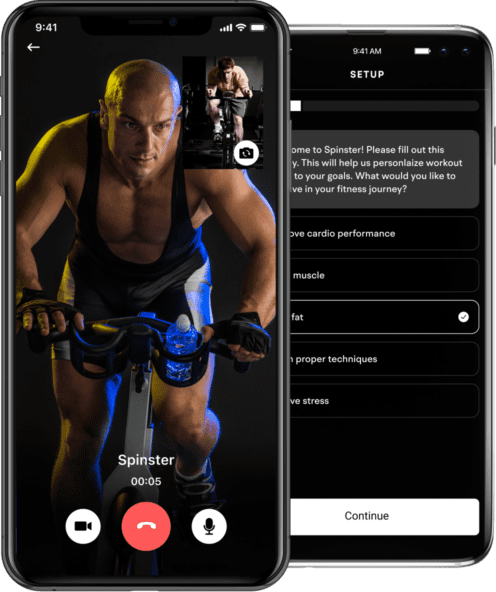 Frequently Asked Questions about How To Create a Fitness App
What is Shoutem mobile app builder?
Shoutem is a no-code mobile app builder that allows you to build mobile applications easily, without writing a single line of code – whether the app is personal, business, or promotion.
Is there any free trial?
Yes! Once you sign up, Shoutem gives you a 14-days free trial period. Even if you subscribe during that period, your subscription will be extended for the number of days you had left.
What are the app costs with Shoutem?
Depending on your app needs, Shoutem offers two different pricing plans. The basic plan is $99/month, while the subscription plan unlimited is $199/month.
Do I need to install something on my computer to use Shoutem
No, you just need a stable Internet connection on your computer to start creating your mobile app.
Straightforward app-making. Exclusive feel.
Shoutem mobile app builder is made to be intuitive for you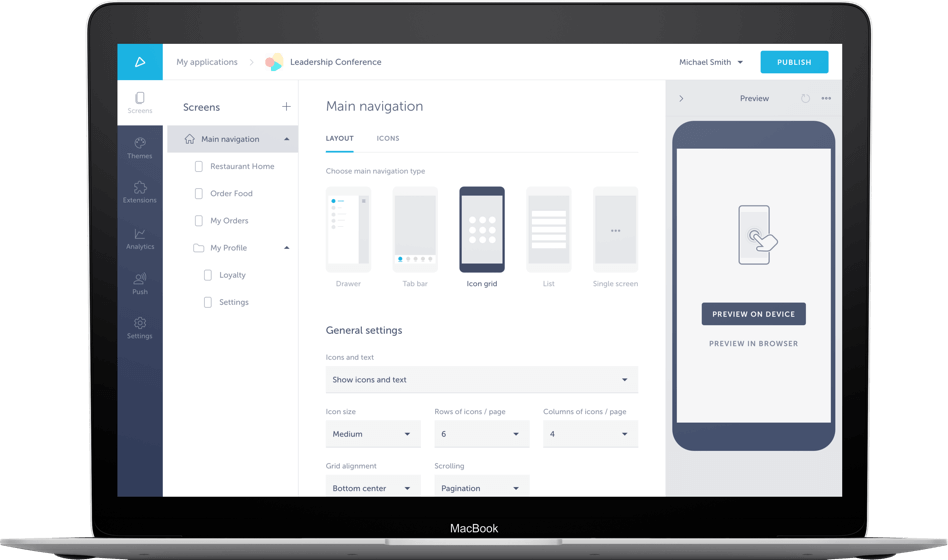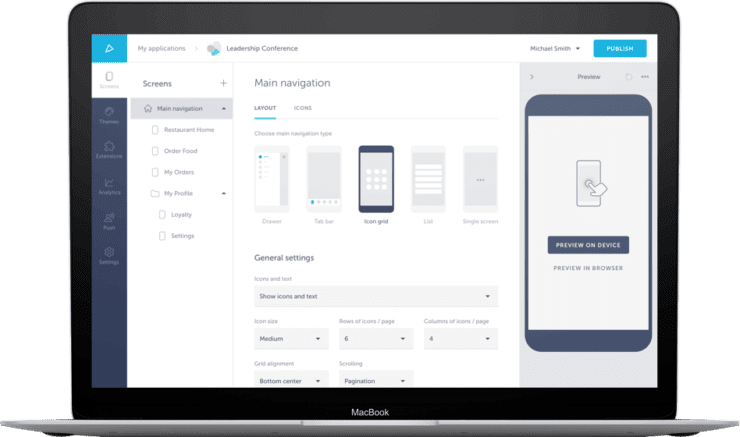 Easy-to-use dashboard
Click on features you wish to have, import content, and modify colors to follow your brand. Once you finish, our Publishing team will take all the work with Google Play and App Store to publish your app without a hitch.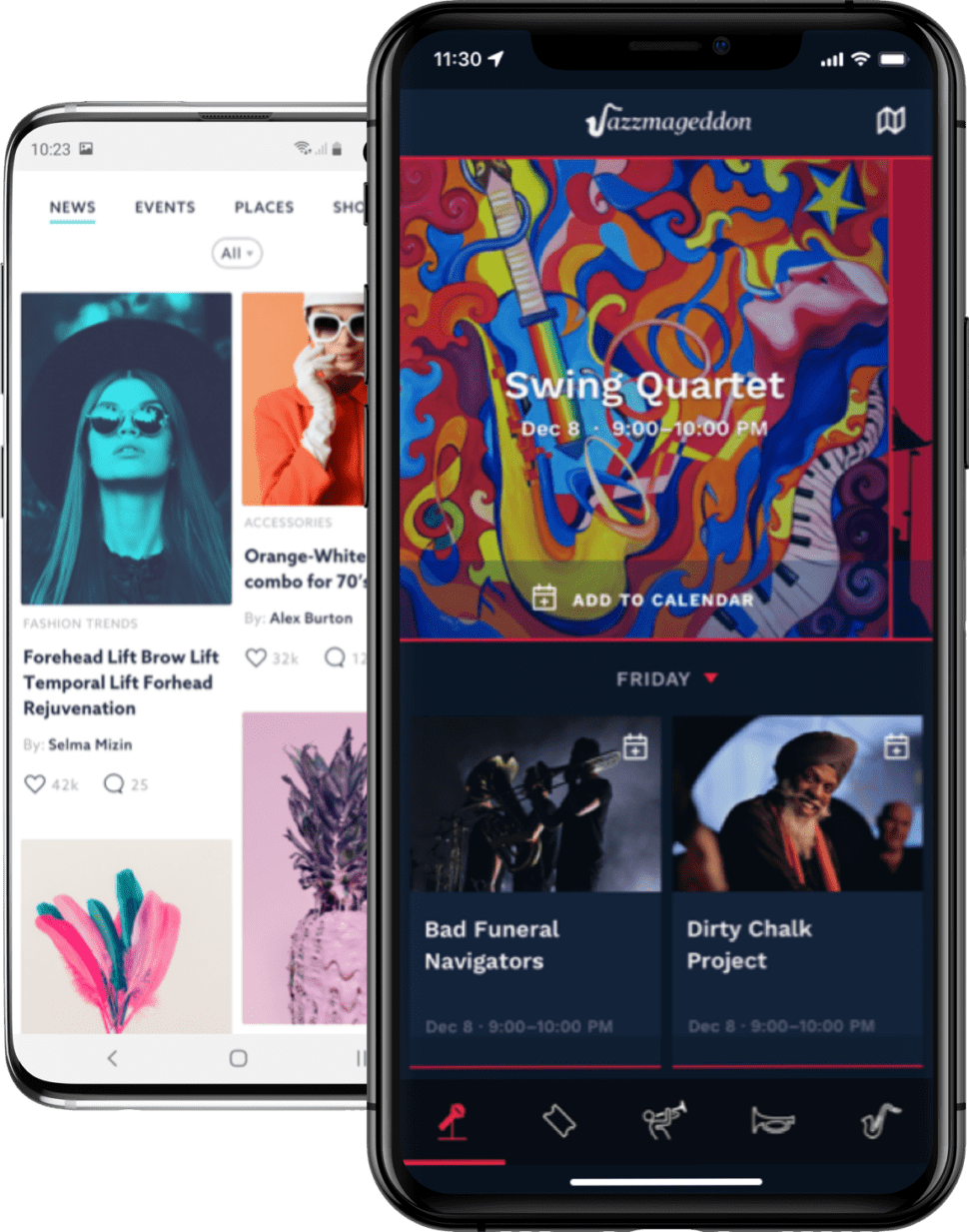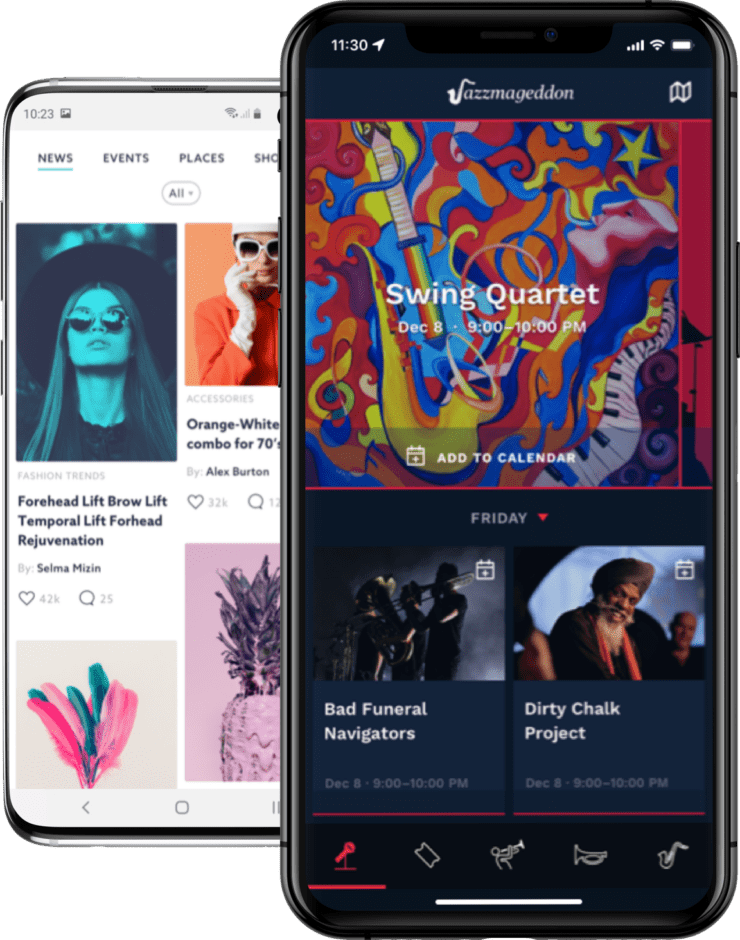 Prime layouts and design
It's not possible to distinguish our apps look and feel from the ones custom-made. Using the Shoutem app builder, you get an app for both iPhones and Android smartphones with just one app development process.
How much does it cost to build a fitness app?
With Shoutem, it can be a lot less than you think
With Shoutem
Custom Development
Standard plan
Single Location
Android and iOS apps
Order Analytics
Unlimited Push Notifications
Secure Payments
User Management
Try For Free
Professional plan
Most popular choice
Everything in Basic, plus:
Multiple Locations
Loyalty Program
Shopify Integration
Shoutem App Review
Premium Shoutem Extensions
Try For Free
UX and UI desing
$3000+
Custom app development
$20,000+
Back-end development
$30,000+
Project management
$5,000+
Time until first release
4+ months
Monthly costs
$500+/mo
Prices shown are estimates made by agencies who specialize in app development
Create an exceptional app
There's 40+ app features waiting for you within our platform
Our representative will give you a quick tour of Shoutem, showing you how you can create an app faster and cheaper than ever before.
Thank you. We will contact you shortly!
Or you can Schedule a direct call with our representative now!

Schedule a call now!