Online App Builder for Android and iPhone Without Coding!
Over 10,000 amazing looking apps were designed, built and published with Shoutem's app builder without a single line of code. Create high-end mobile apps that are compatible with Android and iOS platforms.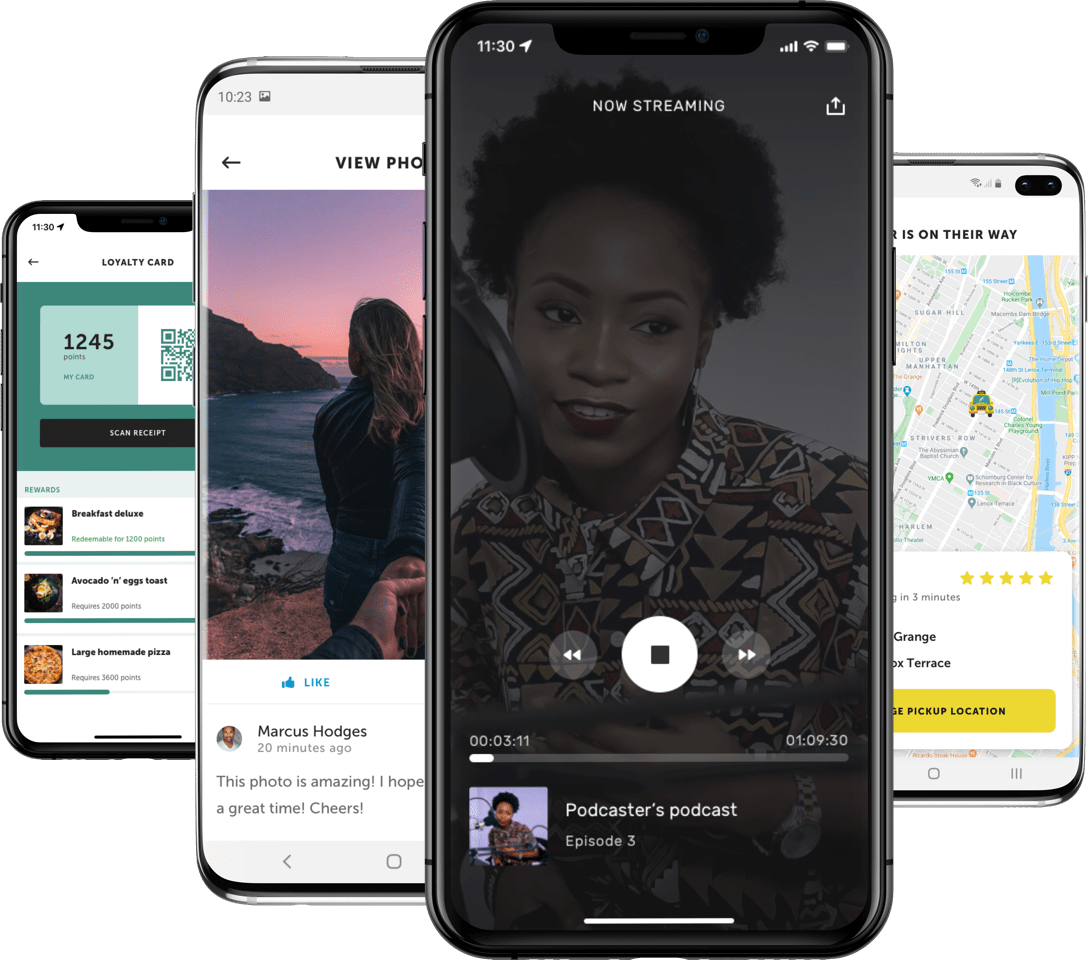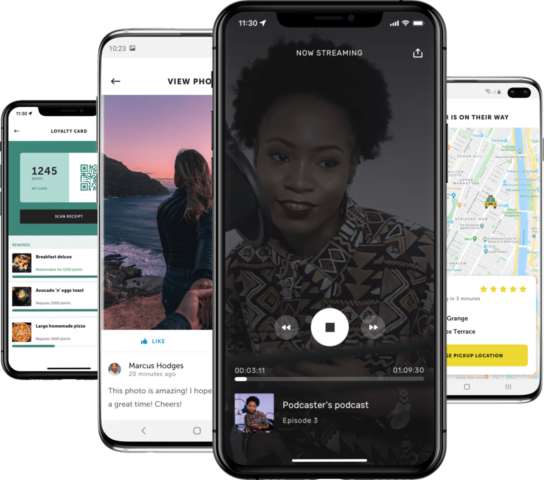 How to use App builder?
There are two ways to use an online app builder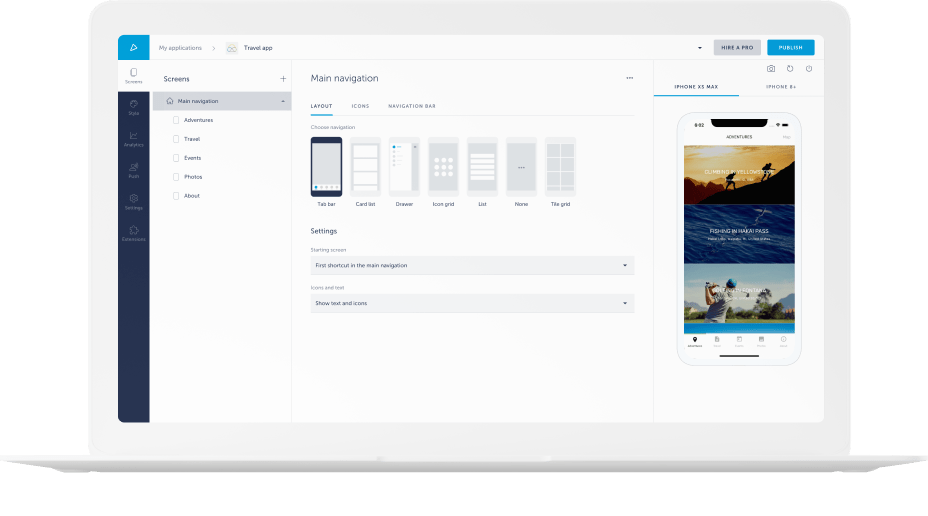 TURNKEY APP PLATFORM
Use free app builder without coding by yourself
Use existing app templates to kick-start your app building process. Shoutem's app builder without coding can help you develop apps in no time. Zero coding skills are required.
Try it for free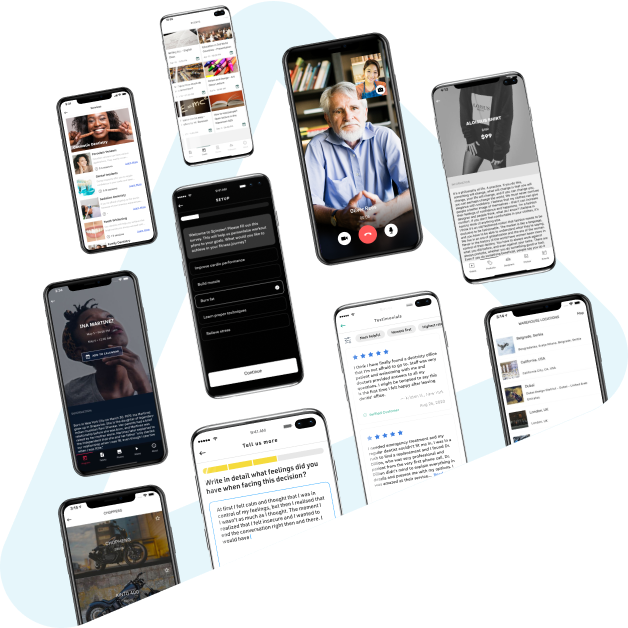 Shoutem Pro mobile app development
Let us completely create your app for you
Tell us about your idea and our app designers will turn it into reality – with Shoutem's mobile app builder! Once you approve the prototype, we will build, publish, and maintain your app forever.
Learn about what we can do
Online App Builder Software with Premade App Templates
Impress your customers with premade app templates inside the app maker. All of the Shoutem's app templates were created by award-winning mobile app designers. They are free to be used and modified.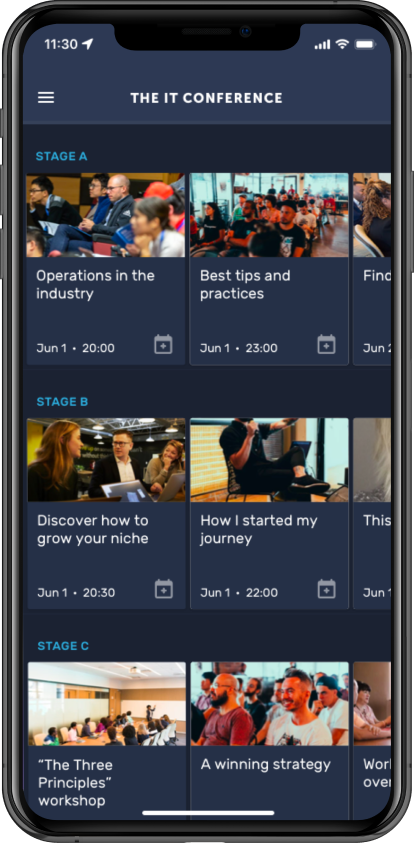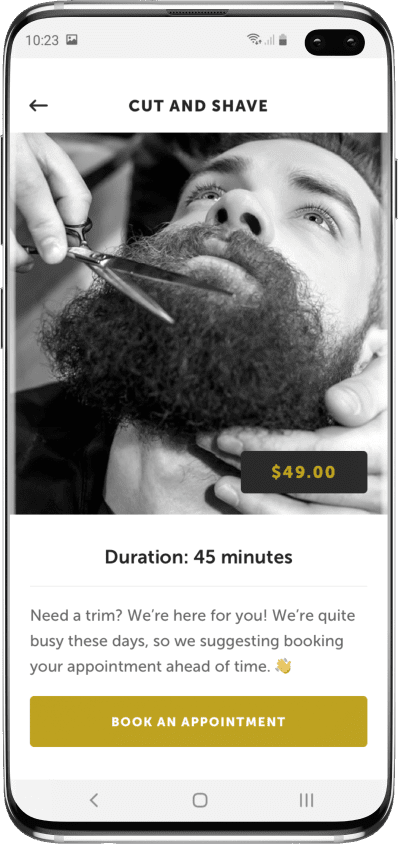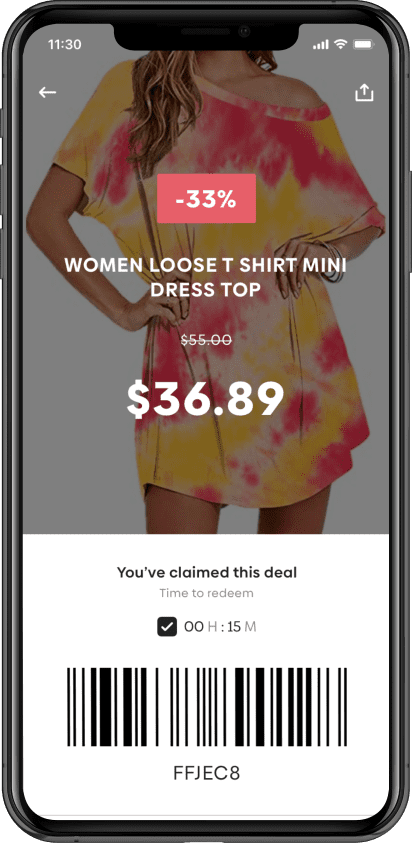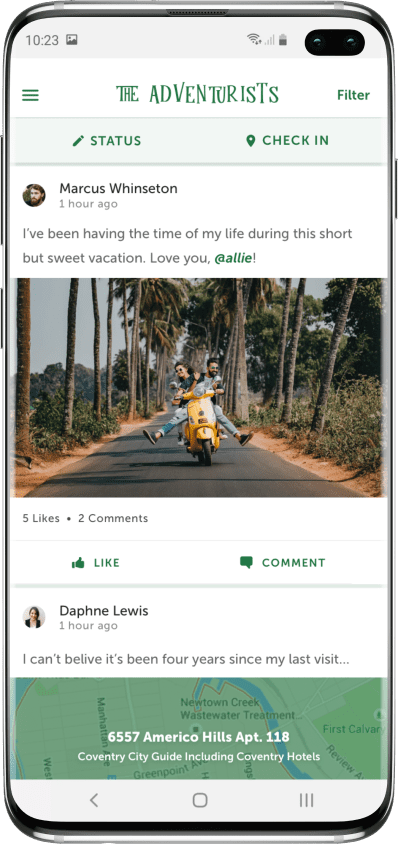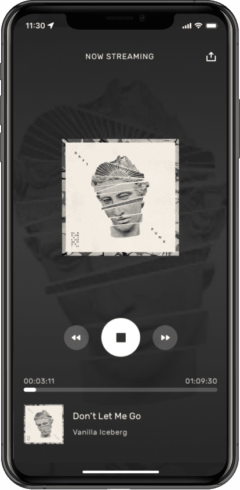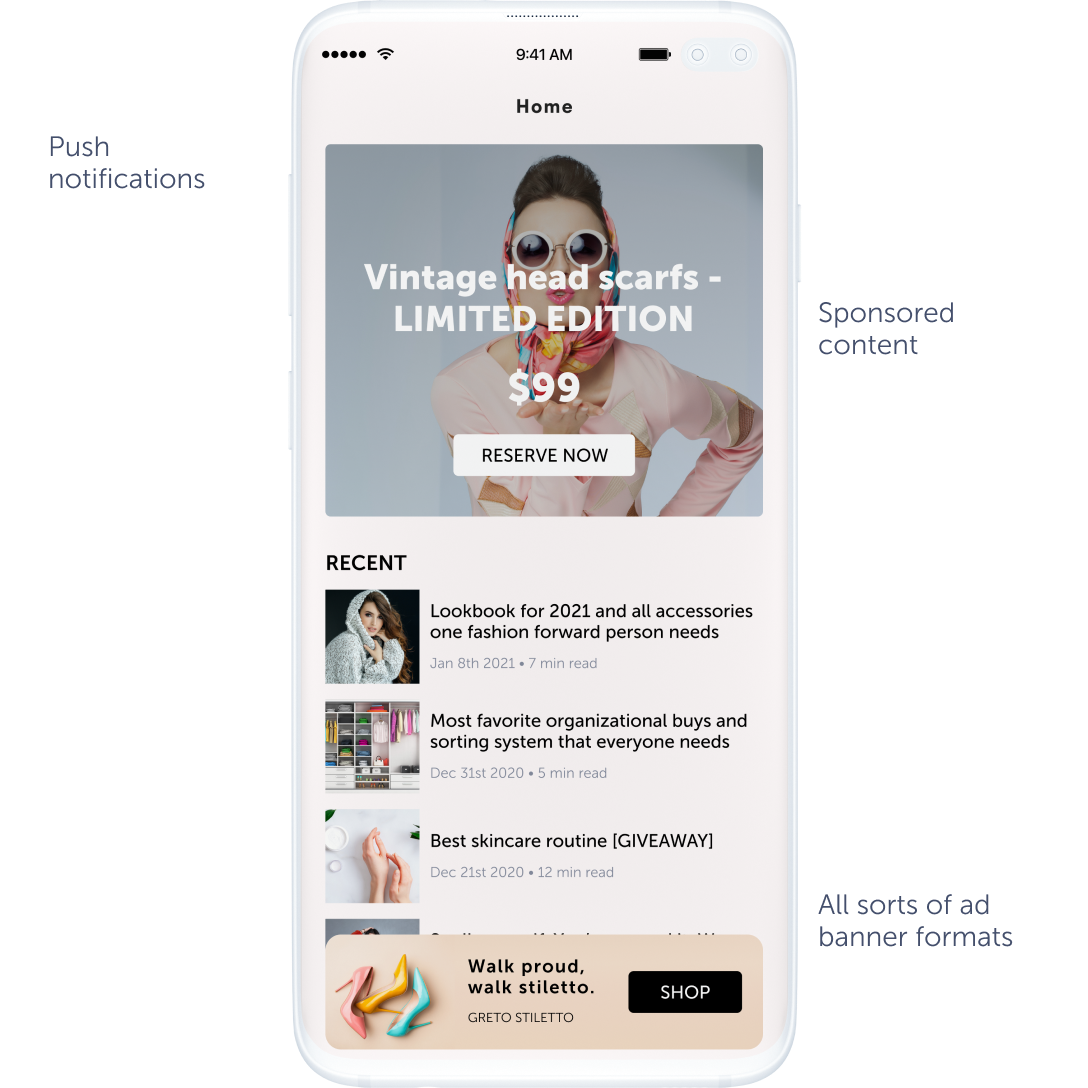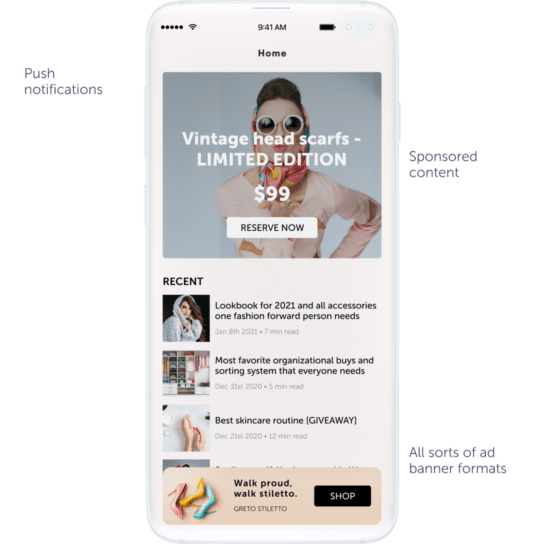 Why Build Mobile App for Your Business?
Monetize your mobile apps, grow your engagement rate, and more!
Use push notifications to interact with clients
Monetize your app with ads
Create deals to engage users
See more features →
Using app maker for Android and iPhone apps has never been easier!
How to use app builder? Follow these steps to make mobile apps without coding.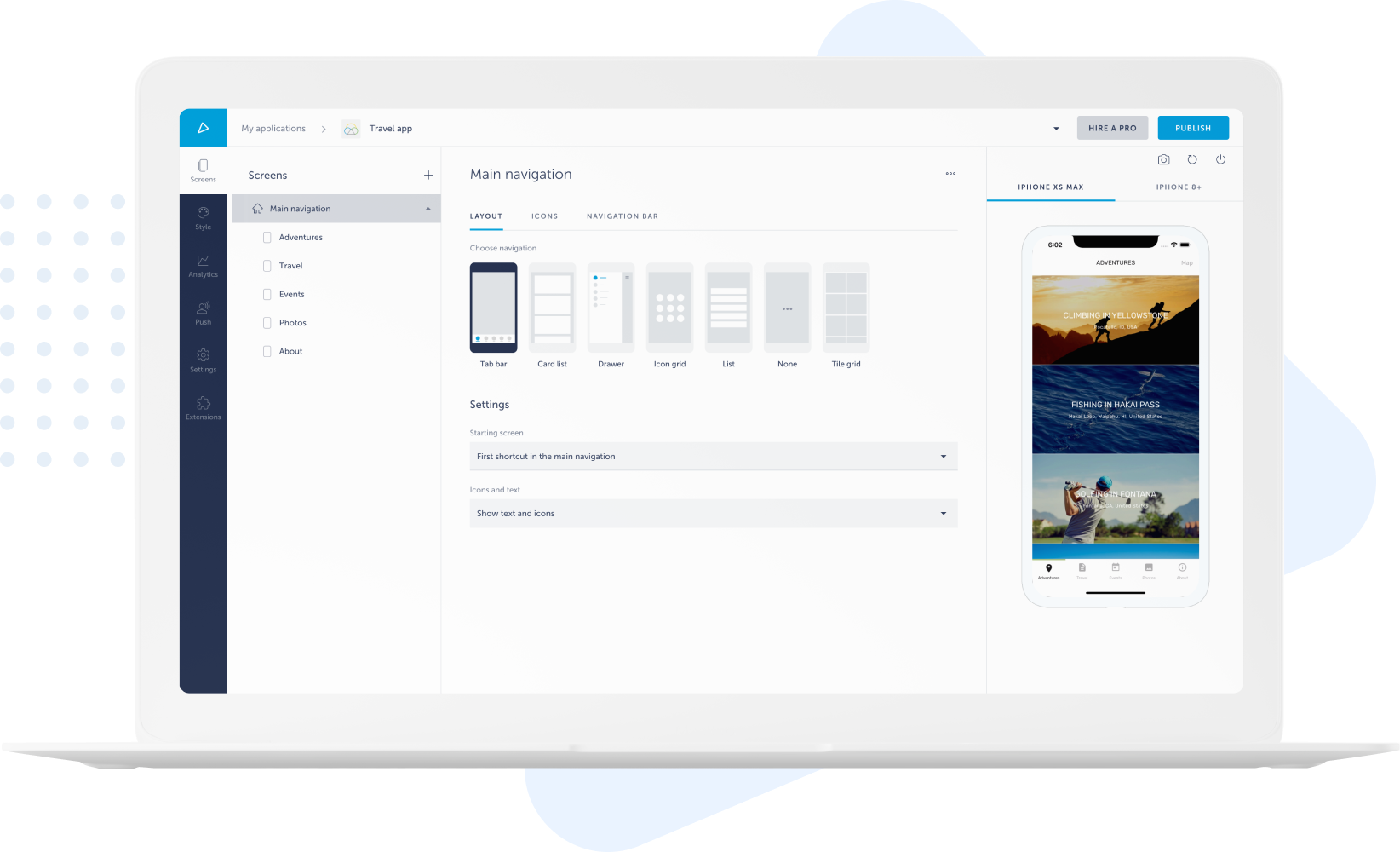 1
Pick a free template for your mobile app
You can start building your app by choosing one of our templates, complete with features and navigation right in our mobile app without coding builder.
2
Brand your app
Set your logo, brand colors, and align your content with your style guide when you're creating the mobile app of your dreams.
3
Import content to your app
Bring content directly into your app with Shoutem's easy app maker, where you can customize and adapt your app's features and content.
4
Publish your app to Google Play and Apple Store
Click publish button and wait for the app development software to do its magic. Our support team will assist you to make sure your app goes live.
Best Online App Builder Platform
Your app success is our priority – What our clients are saying about Shoutem! ❤️
"Great experience, customer service is always responsive and polite. Very knowledgeable staff help us get started and ongoing development support has been great."
— George Silberberg, MyServices

"We are so thrilled to finally be able to create an app to run all activities for our school and communicate with students and their parents in one place."
— Joel Adelsköld, Principal at JENNY Skol

"Offline mode (navigation maps work without internet connection) was the most useful app feature that we needed, and Shoutem had it. "
Ricardo Čerljenko, Zadar Bike Magic

---
Features of Android and iOS App Maker
Powerful Free App Maker Features
Maps & Places
Show locations on a map and share location directions and details with your users.
Website to App
You can show a web page in-app or in a browser or you can completely convert your website into a mobile app.
Streaming Your Content
Shoutem's app maker allows you to share and stream your videos, music, and podcasts with your audience with a live streaming function.
YouTube Content
Build and show your YouTube videos, channel, or gallery inside an app with your fans.
Advertising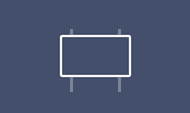 Integrate AdMob, banners, and embed ads into your app to create additional ways to monetize your app.
In-App Purchases
Add Apple and Google Play subscriptions and payments to your app.
Premium Support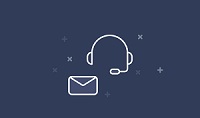 Get premium email support 24/7 with the option to upgrade further. Our clients love us and we love them back!
Onboarding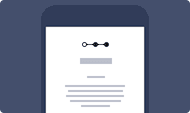 Show a quick tour of how to use your app with your audience, on the first app launch.
Real-time Chat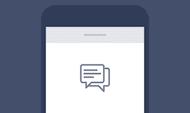 Connect and communicate with your users with the real-time chat feature.
Video Calls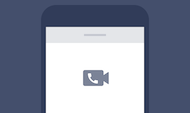 Connect your users with real-time video calls and video conferencing.
Language & Region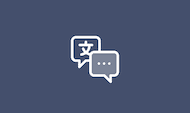 Configure the language and regional settings to have a custom approach to your users.
Integrations
Build a mobile application that can be integrated with platforms like Facebook, Youtube, Vimeo, WordPress, Shopify and many more.
Shop & Shopping Cart
Add a shop, shopping cart, and lists to your mobile app. You can show & share products with a purchase link.
Photos & Videos
Create a video and photo gallery, which you can share and comment on with your users.
CMS & Database
Shoutem CMS extension is a great feature to have which allows you to have your own CMS system inside your app.
User Accounts
Make user profiles add user verification, activity feed, check-ins, status updates, photo-sharing links, comments. Engage with your community 24/7.
Events
Organize an event, add pieces of information, and share event details like location and time.
App Analytics
Shoutem analytics extension defines interface in a form of dispatched redux actions to intercept analytics actions and track events.
Push Notifications
Our app builder without coding has an app extension with push notifications for additional engagement with your users
RSS Feed
With Shoutem RSS extension you can capture, list, and show any RSS feed.
Use app builder for business uses and become a top mobile app reseller
Use Shoutem's white label program and resell mobile apps from your brand to your clients.
Multiple apps, bigger discounts
Maximize your profits by reducing cost per app and resell apps at the price you want with no restrictions.
Get Premium support
Get premium email support 24/7 with the option to upgrade further.
Deliver high-quality apps
Start an app business by improving existing features or developing new ones.
White label solution
Use your branding and domain to customize your white label CRM the way you want.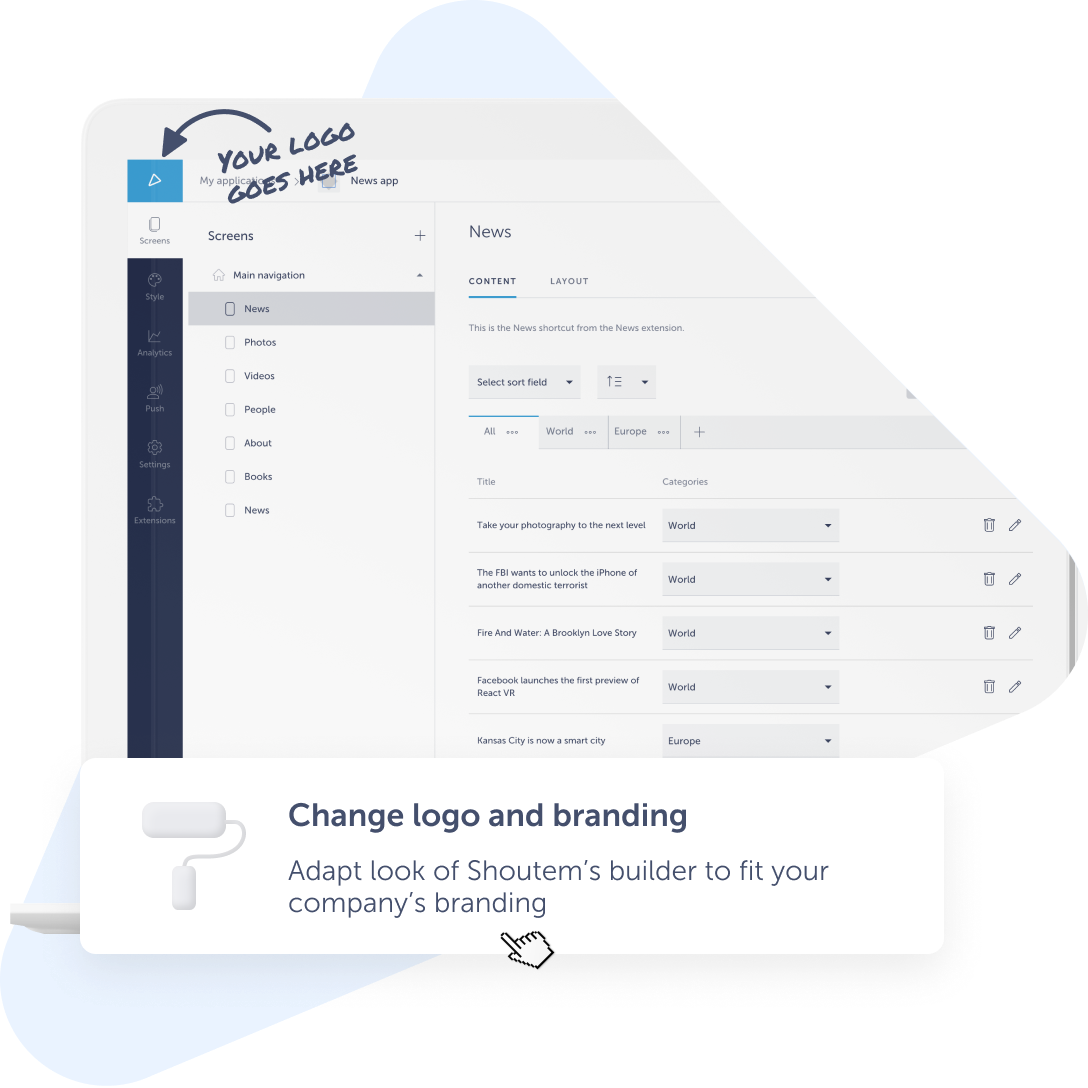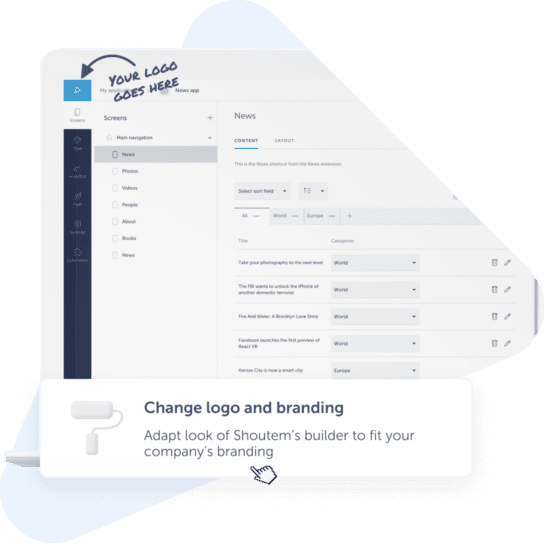 App Builder FAQ
What is an app builder?
A mobile app builder is an online tool that lets users create mobile apps within a short period of time. Mobile app development is done through a drag and drop interface, reducing time and expense. We have created a complete building guide If you would like to know how to make an app for Android & iPhone.
How to use app builder?
You can use an app builder to build no-code apps, with a drag and drop user interface. The first step is to go to the app templates and choose a theme (this saves you time on styling and decorating your app). Next, select the type of navigation you want and set an app structure. After that, import content to your app. Finally, press the PUBLISH button! 🙂 That's it!
How much does it cost to make an app?
Pricing depends on the functionality your app and users need. If you need:
Android Only – costs $59/month with a yearly plan, and $79/month if you go month-to-month,
Android & iOS – Standard Plan – costs $99/month with a yearly plan, and $129/month if you decide to pay each month separately,
Professional Plan – costs $189/month with a yearly plan, and $229/month if you decide to pay each month separately.
Find more information HERE.
What is the difference between hybrid, native and web apps?
A native mobile app is installed directly on the smartphone and can work, in most cases, with no internet connectivity, depending on the nature of the app.
A web app works via a web browser on the smartphone but requires either a cell signal or wi-fi to function.
A hybrid app is a combination of the two. Like web apps, hybrid apps are built with Javascript, HTML, and CSS, but they run in a web view, a simplified browser within the app.
Which app builder is the best?
We believe that Shoutem's app builder is the best online app builder for Android & iOS without code, which allows you to create advanced and professional mobile applications in a few steps. There are numerous app builder platforms online, but none of them has all the features that Shoutem has.