Church App Builder: Create Your Church or Ministry App
App engagement within a congregation or community provides excellent opportunities for increased fundraising and volunteer outreach. Use Shoutem's mobile app builder and connect with your community.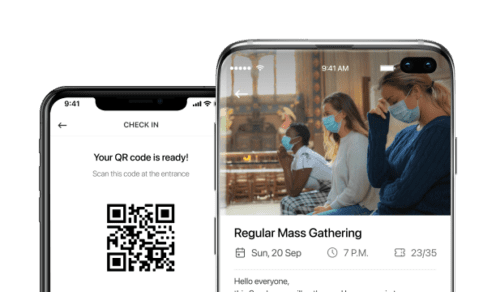 Make a church app in 3 easy steps
Designing and making online mobile apps in just a few minutes
1. Name & logo
To make your own app choose a template, or a blank app and set the name and icons
2. Set Features
Select features that suits best your Church app needs
3. Publish
Push the Publish button, and we will do the rest to publish your church app
Build your app now
Must-have features in your church app for your ministry and community.
How to enagage congregation community?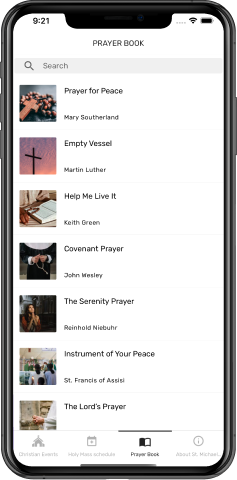 Orisons
Make your orisons available in the app for your community. Create a space for your sermon and educational resources. Enable your congregation or ministry to have easy access to these materials within your own app.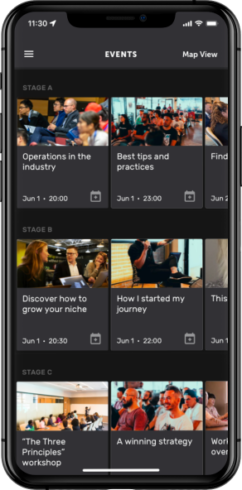 Ceremonies and events
Communicate with your audience effectively. Keep them current with events to create excitement within the community. Create an in-app calendar, events, news, and more.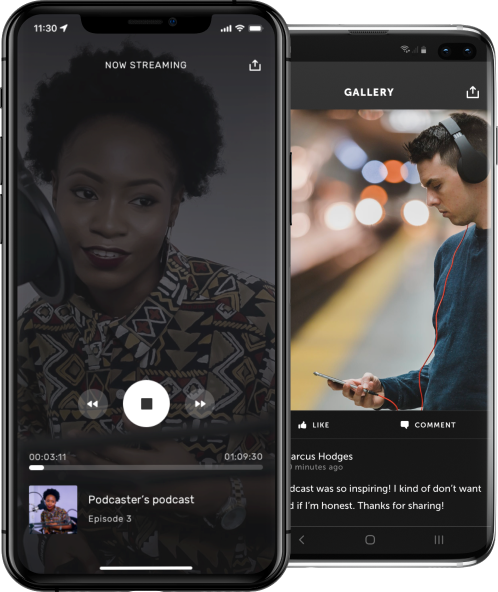 Radio and podcast
Set up your radio and podcast to add more value to your app and allow your users to use the app even after ceremonies.
Church App Maker for your community
Push notifications
Make sure your community is up to date with all the events
Social Wall
Allow users to publish images, like and comment on other posts
Schedule
Display schedule for all events that are happening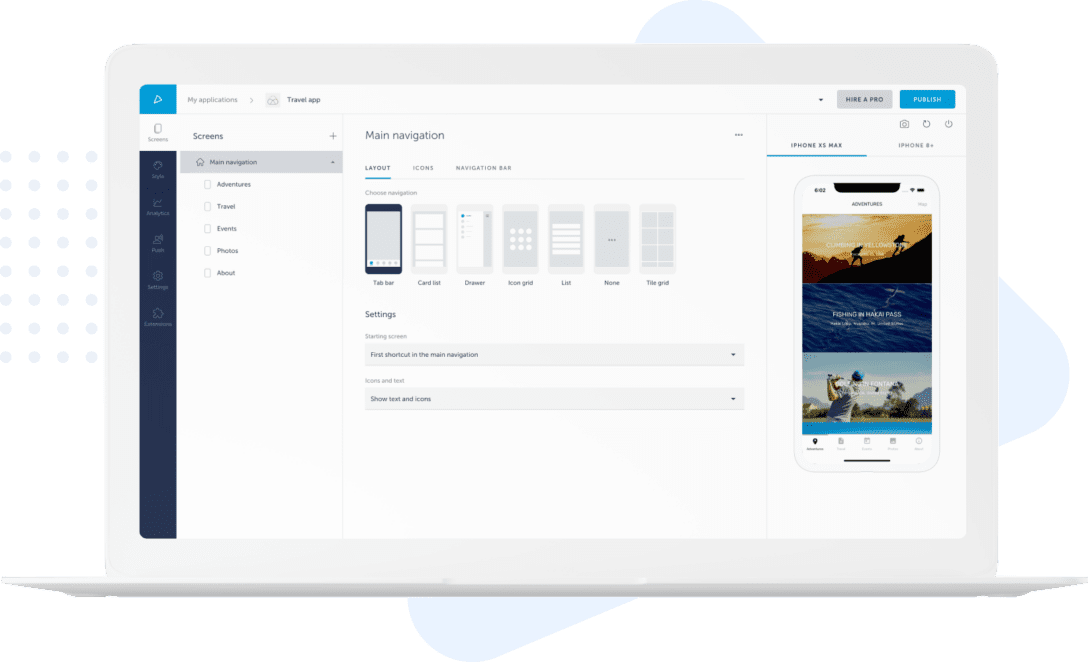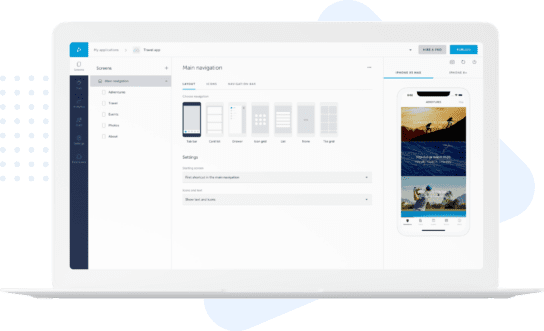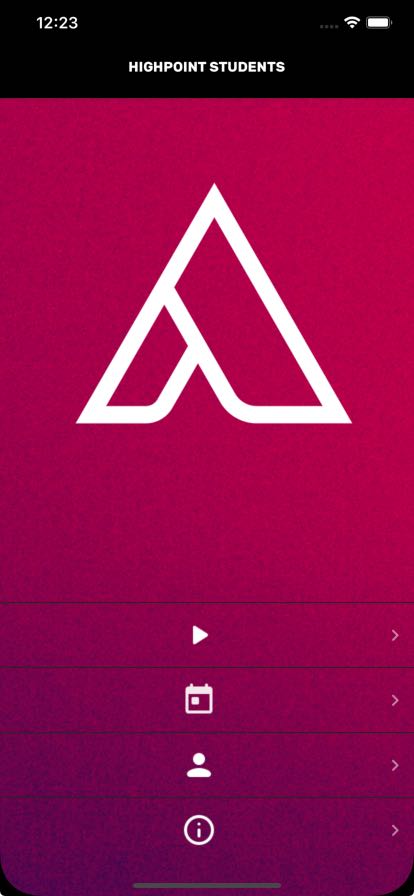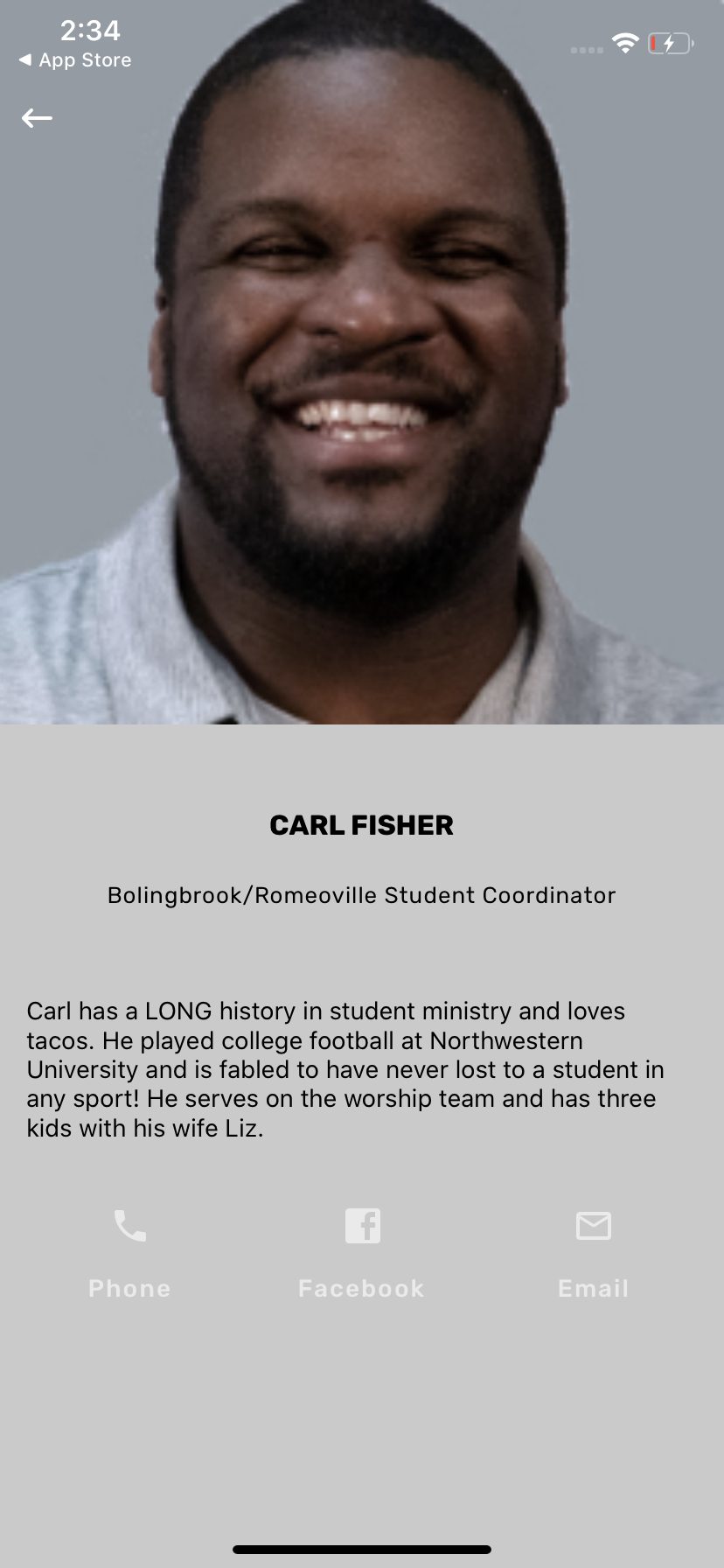 Highpoint Students
Videos and study materials for students in Suburbs of Chicago.
Weekly events listed.
Location features for easy navigation to venues.
"We are able to provide more and clearer information to our audience." – Diana, Highpoint Students
BUILD NOW YOUR CHURCH APP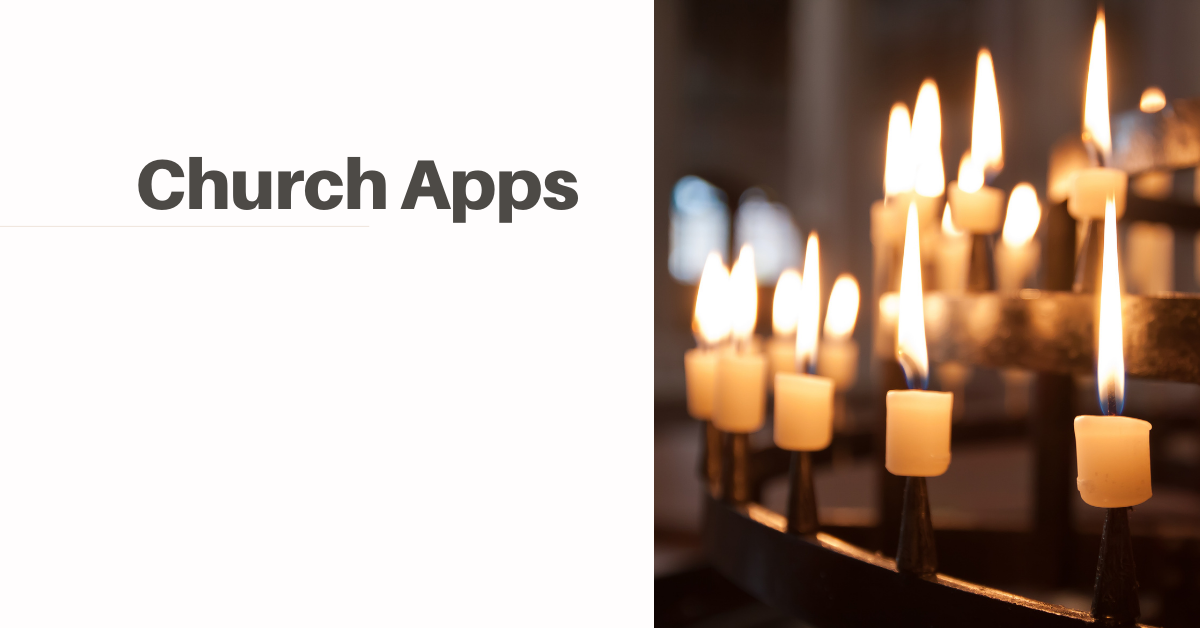 How-to articles
Create a Church App – Features & Steps
Creating a first app is a big task, but by following these steps it can be a lot easier.
Continue reading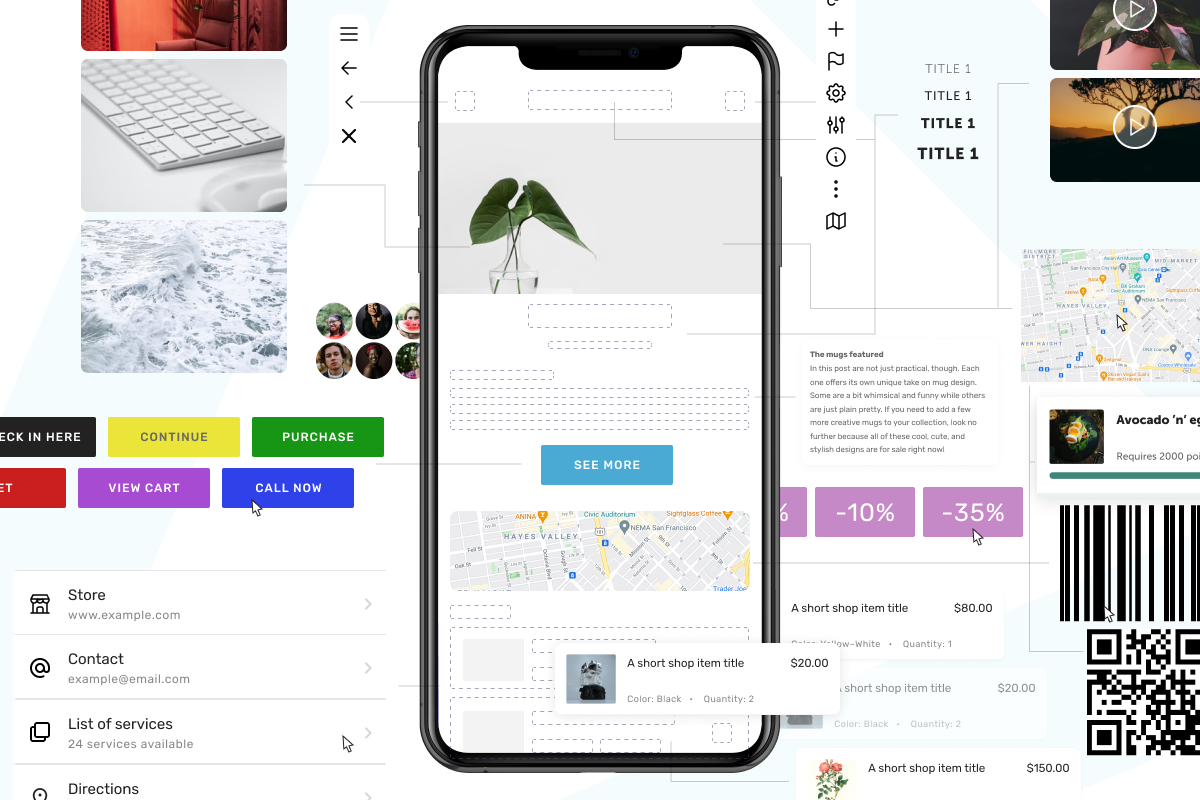 App building
How To Create an App? Make an App in 10 Steps
If you need to build a mobile app for business needs or make an app that is compatible with Android and iOS platforms, this guide will show you how.
Continue reading
Resources
How to create a mobile app – complete guide
Subscribe to our newsletter
We'll send you creative inspiration, plus bussines insights and tips — written or curated by us, every other week.