Back in 2012, we wrote about the benefits of push notifications and about creating a strategy for maximum user engagement. A good push marketing strategy can boost app engagement that leads to customer conversion and loyalty. For many apps, push notifications have played a critical role to success. This is even more pertinent now, in the year of mobile.
What are push notifications
The phone beeps and beeps, and it is not a text message nor is it a reminder. It's a push notification! What are push notifications? Push notifications are a feature used by apps to alert smartphone owners to content updates, messages and other events within the installed application. When an event occurs that causes a given app to generate a notification, the notification is pushed to the user by one of three options: sound, onscreen alert, or badge. Most apps that support push notifications allow users to select which of the three notifications (or none) they prefer to use to make them aware of updates.
How to do push notifications the right way
OK, so we know what push notifications are, but how do we use them to drive app engagement? The following chart, created from the data of a Shoutem-based app that utilizes push notifications regularly, clearly shows an increase in the number of active users in a period of a couple of months and how push notifications (indicated by the red circle) contributed to that.
With this in mind, we must tackle the delicate subject of creating the right and appropriate push notification message that will engage your users and keep graphs like this skyrocketing of the charts. Yes, users have downloaded your app but now it's up to you to engage them even further.
Ariel Joseph Seidman, an entrepreneur and founder of a popular mobile startup Gigwalk, said: "It's hard to over-hype the power of mobile push notifications. For the first time in human history, you can tap almost two billion people on the shoulder.! This is a very impressive statement because it explains how powerful push notifications really are, but only if you're using them properly. Push notifications are a privilege because users place trust in you by allowing you to send messages directly to them, and you mustn't abuse that privilege. You certainly don't want your users to see your messages as intrusive or unwanted, so we bring you five useful tips on how to do push notifications the right way and use them to drive engagement in your app.
1. Push the value!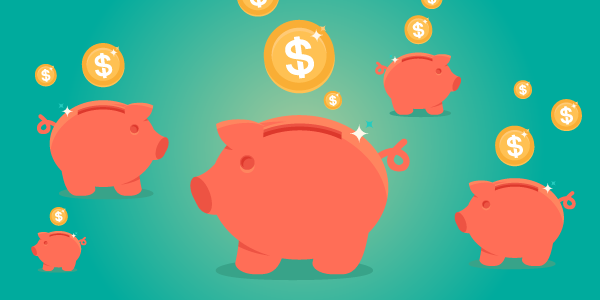 So you have a user who has opted in to receive your push notifications. Seize the chance he has given you and offer him something of value. Something that will make him engage with your app even more: a discount coupon, a virtual sticker making him feel good… Something valuable to your user!
2. Time your push!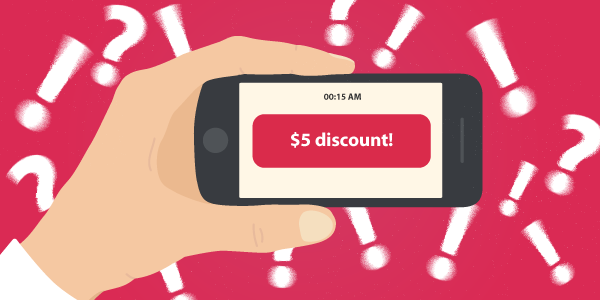 This one is easy. Yet, a lot of examples show how wrong it can go. Do you like to be woken up in the middle of the night by a vibrating cell phone, flashy lights and a push message saying you have a 5 bucks discount on your next purchase if you invite a friend? Think about the timing of your notifications!
3. Say something important!
Don't send out push notifications just because you can. Take your time and make them really special. If you don't have anything to say, anything to sell, then don't say anything. Don't sell anything. It's that simple. Be patient and wait for your turn – to sell the right thing.
4. It's all about landing pages!
Landing pages and push notifications? Yup, that's right. A great number of push notifications now deliver great promo codes, coupons or messages that will engage the users. But where does it take them? Unfortunately, in many cases to the app home page. Why? Instead, provide a new experience for the user and polish your landing pages – make your customer feel welcome and give him that experience with no hassle!
5. Test, push, test, push!
And yes, it's all about testing. We've heard so much about A/B testing already, and yes – that kind of testing can be valid in push notifications as well. There's no science to it! But there is a catch! Unlike an A/B test of a newsletter or a change in the design of your web page, testing which push notification is the best trigger requires speed and determination. You have to get it right!