Only 50 years ago, most people couldn't use a computer unless they had some basic coding knowledge. Today, you can ask your phone a question and automatically get an answer — to just about anything. We don't need a specialized skillset to correspond, view pictures, or scroll on Facebook. With technology and the internet virtually in every home, computer accessibility and usability have soared.
What is no-code?
A few years ago, creating and manipulating interactive items on a computer (and the internet) required a greater understanding of programming languages ​​and a more comprehensive technical skillset. Thanks to technological advances and the desire to improve accessibility, many tools now exist to create websites and mobile apps without coding knowledge at all.
These tools are what we call "no-code development tools." They're welcome alternatives to the traditional and expensive process of website or mobile app development.
The coding community created no-code platforms to help businesses and users build sites and apps using graphical interfaces.
For smaller businesses without the staff or budget to hire outside developers or agencies, no-code development tools and platforms are viable ways for them to reach their business goals.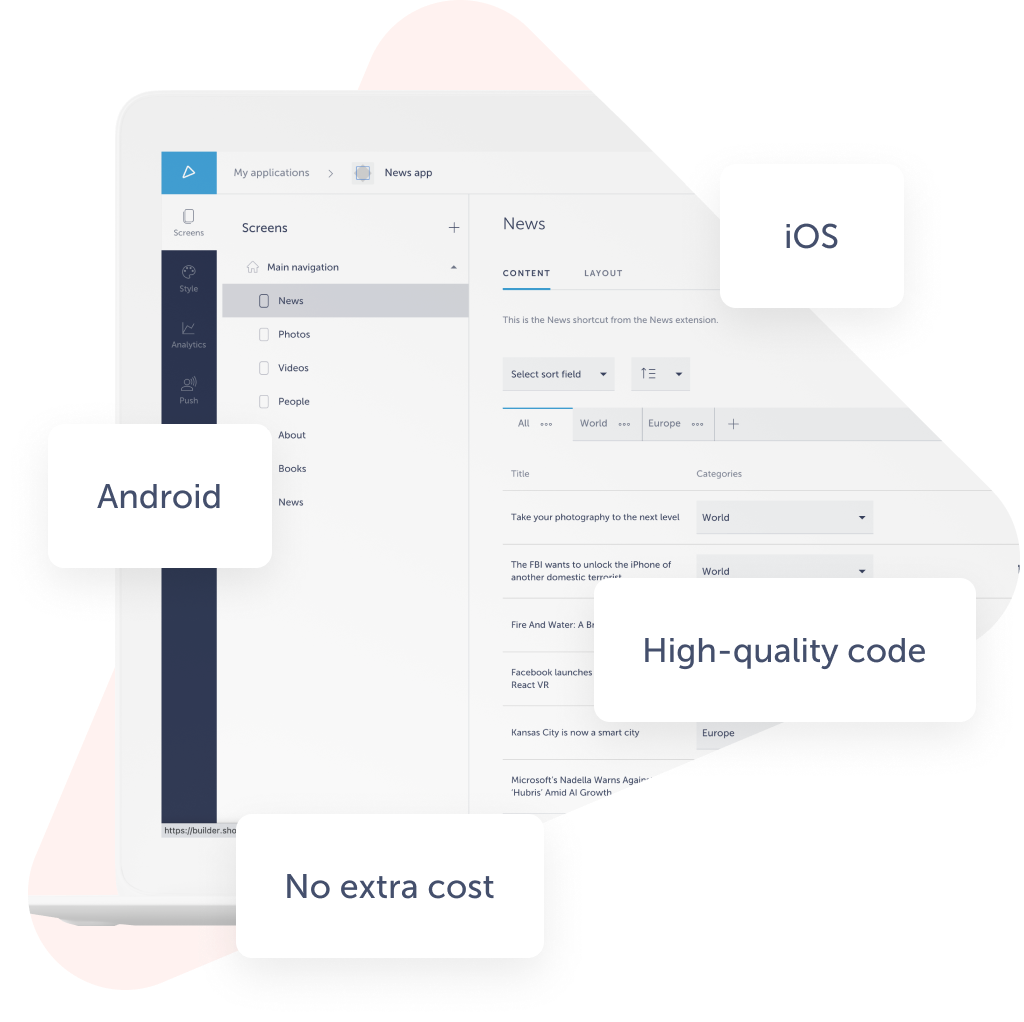 No-code platforms
Nat Friedman, GitHub's CEO, said, "The future of coding is no coding at all." Over the past several years, the industry has seen the rise of software sets broadly named "no-code platforms."
As software product demand increases year by year, more and more businesses realize the need for a digital and online presence. No-code development platforms can help organizations and businesses deliver internal and external projects, despite a lack of developers.
These tools are designed to make it easier for users to harness computing power in their daily work. This power can be used for everything from animations, business apps, and data modeling to more complex systems like cybersecurity and machine learning.
While all no-code development platforms aren't equal, they all share common features and attributes, as listed by G2:
Visual user interfaces: One of the main features of no-code platforms is a visual graphical user interface that users use to create and edit websites or mobile apps.
App frameworks: No-code mobile app builders offer several app frameworks to build mobile apps on.
Drag-and-drop assembly: What you see is what you get. Simply use a menu to insert features into an app.
Basic integrations: No-code development platforms help with different integration types, like databases, web services, or simple APIs.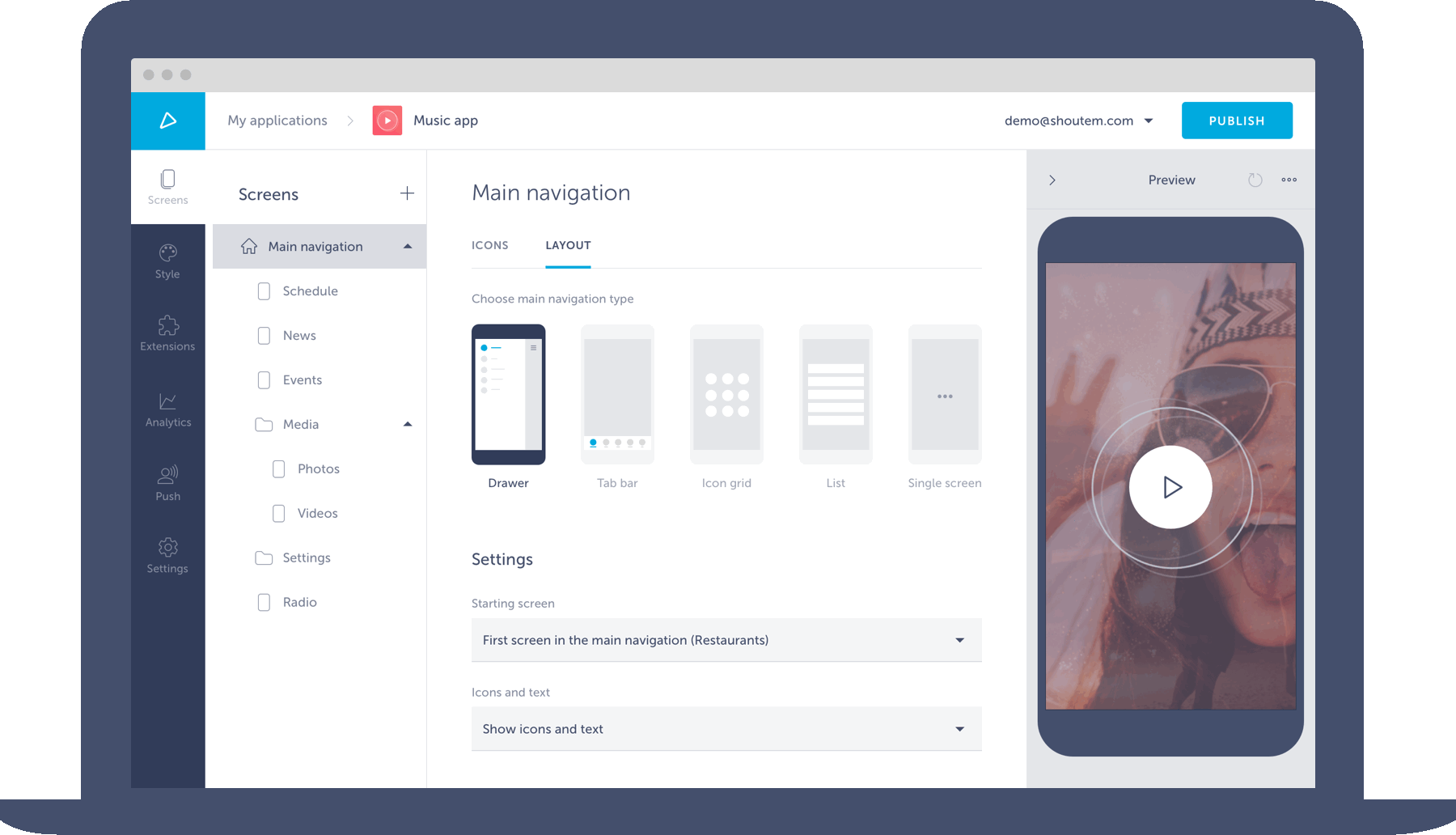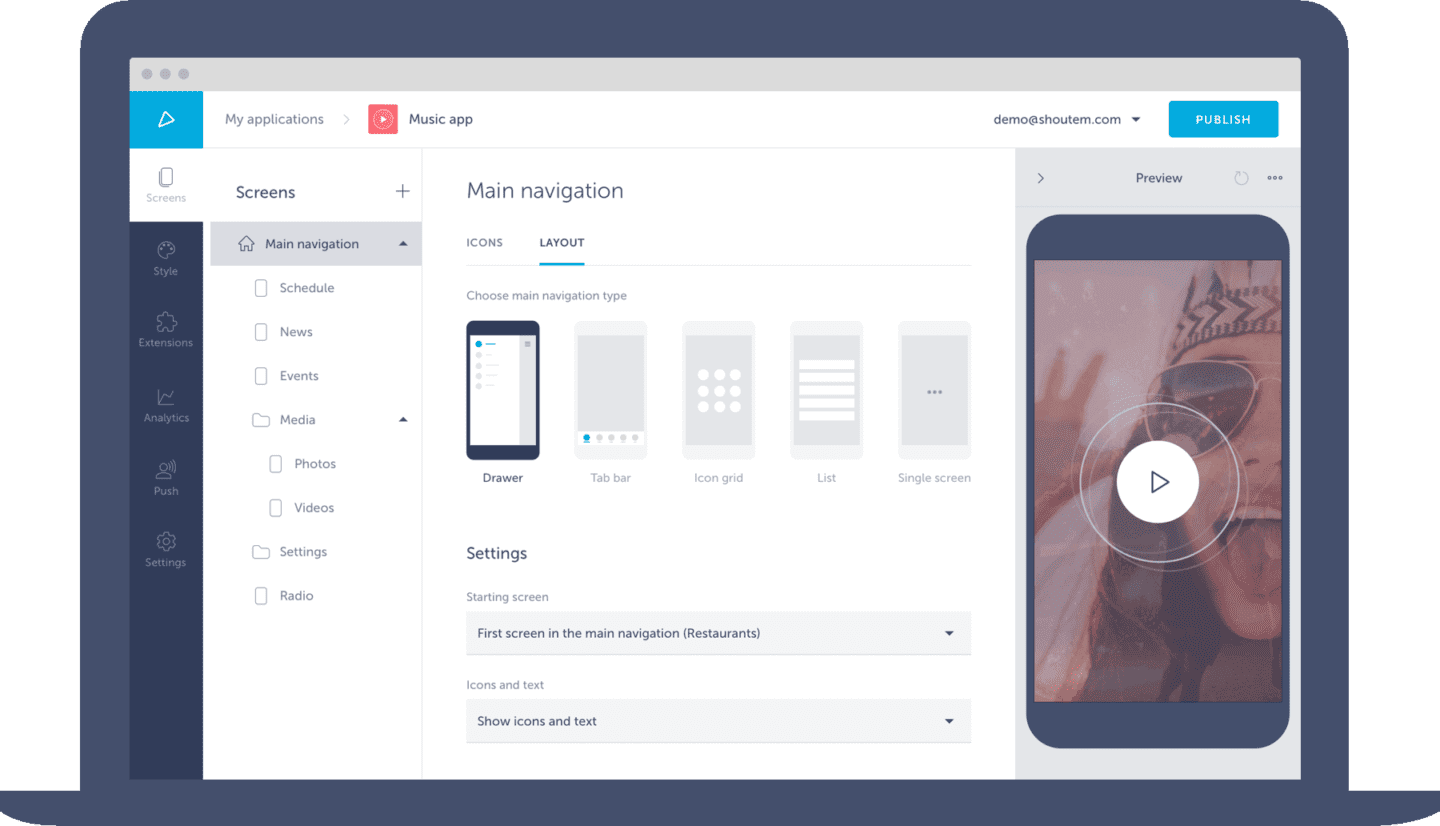 The differences between no-code and low-code
Although no-code and low-code have many similarities, their differences set them apart.
No-code platforms are what you see is what you get systems. These are primarily for users who have no coding experience or knowledge. When building an app, the "developer" doesn't see what's going on in the code but uses declarative programming by telling the platform what it wants. In this type of programming, the app maker defines what the app does and how it looks.
Low-code platforms are also for people who don't know how to code, but developers are needed to finish some functionalities or features. These platforms also have pre-built features, and creators can build their websites or mobile apps up to a certain point, after which the developers will tell the platform how to use some components.
The benefits of no-code development
Simple use
To simplify the app building process, the app dashboard needs to be as accessible as possible. Most often, mobile app builders offer various app templates to speed up the application making process. Users don't need to know how to use the platform per se but only modify the content they want placing in the app. After this, users can change their apps' appearance, like the theme, colors, etc.
Development speed
Because these no-code platforms are easy to use, creating a mobile app takes considerably less time than hiring a development company. By eliminating programming languages and writing code, building an app is significantly faster.
Data security
No-code platforms are well protected from security threats. Because platform creators use their own product to create mobile apps, it's virtually impossible to access the source code. Also, users can't create security holes when building their mobile apps. To further protect yourself, make sure that the no-code platform owner is a user of its product.
No-code app builders
As the availability of mobile platforms exploded, the need for dedicated mobile apps increased exponentially. Apps can help companies stay on top of internal processes and data while increasing connectivity with customers and potential consumers.
Not all companies have dedicated teams for app development; most companies need an easy way to create the apps they need. This is where code-free development platforms come into play. Users can drag and drop their required features into the app through the visual interface, connect it to any web services, databases, or APIs they use, and then install the app.
No-code development platforms exist to meet the basic requirements and simple programs that can meet a small business's needs. A code-free development platform is a great starting point for apps that require no complex functionality to satisfy users' needs. Check out our no-code mobile app builder and get started building your app today.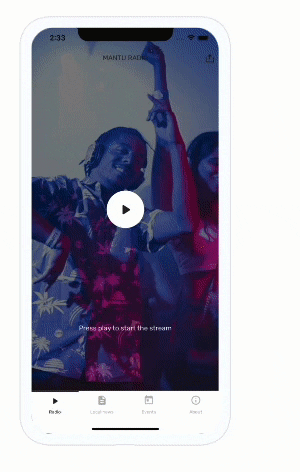 Who can use no-code platforms?
Any employee within any business can create a no-code mobile app that their company can use, either for internal processes or customers.
No-code platforms are the go-to choice for companies that need a fast and simple solution without a huge expenditure. These platforms are great for companies looking to digitize their processes using cloud-based mobile apps.
Also, small businesses can use custom-built no-code apps to improve customer communication as well as augment their marketing strategies.
No-code pros and cons of the no-code app builders
Pros
Flexibility
Because of no-code apps' "what you see is what you get" interface, app builders can see what their application will look like instantly. Also, no-code builders allow you quickly to change anything in your app's settings.
Simple user interface
Using drag-and-drop tools is simple and requires minimal familiarity with the environment. With just a few clicks within the builder, users can easily understand how the dashboard works.
Reduced costs
Developers are expensive. No-code mobile app builders let you bypass them, making it easier and less costly to adapt and make future changes to your app.
Increased productivity
With the increased application speed development and the ability to quickly change apps' settings and appearances, your business' productivity will increase because you won't be demanding all of your IT department's time!
Cons
App complexity
Although pre-built features, themes, and templates help with the ease of making a final product, they can also act as limitations. The elimination of code can make app modifications and customizations difficult. Remember that it may not be possible to meet all of your requirements when using a no-code platform.
Business requirements
Because customizations, enhancements, and modifications are complicated on a no-code platform, users who want a high-security app to have different payment and login methods with multiple user-profiles may have to consider a traditionally developed app.
Is no-code the future?
Like we mentioned: the demand for software products is growing exponentially, as is the importance of having a digital presence. Additionally, many businesses turn to mobile apps to offer their customers additional options in exchange for their customers' demographics data and behavior patterns. To this end, more and more apps' sole purpose is to have loyalty programs or discount coupons. Some shops even use their apps to track and take advantage of their customers' wish lists just for when they are using the app.
Because the vast majority of businesses in this market are small businesses, the possibility that no-code platforms will expand is enormous.
Technology is here to stay in our lives. Businesses that don't adapt to this will struggle to remain relevant in today's market. To address this reality, no-code development platforms will continue to develop and won't stop until every business need is able to be satisfied, even the complex ones.
No-code apps startups
A few years ago, you could figuratively see IT startups everywhere. Practically anyone with any coding experience was planning a startup.
Because of no-code development platforms, the predictions are the same. We already have many no-code startups and a community of No-Code Founders, but the movement has just begun.
There are more no-code app startups every day. The reason for this is apparent: being a no-code app maker is easy, affordable, and much less nerve-racking if you choose the best mobile app reseller program. Besides that, here are 10 reasons why to start your own no-code app startup and how to do it.