Shapes Studio
Shapes is an online pilates, fitness, and wellness studio dedicated to empowering its clients to achieve a healthy, long, lean body and balanced lifestyle without dieting, extreme workouts, or deprivation.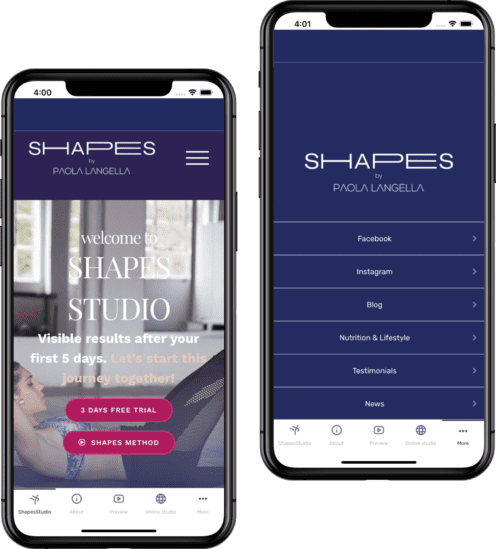 Shapes Studio app creation
What was the process like?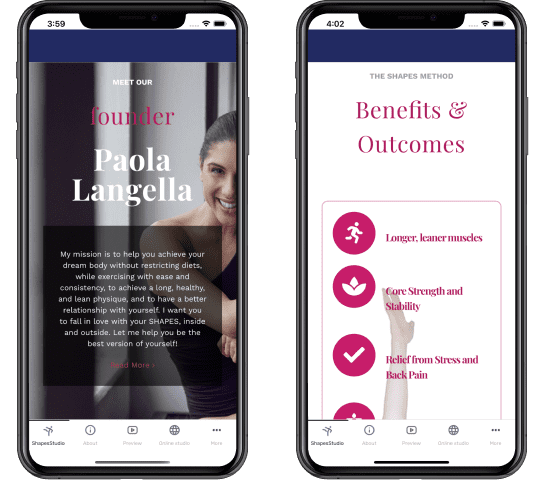 Paola Langella, the owner of Shapes Studio, reached us in order to broaden her online fitness studio with a mobile app.
Paola created an online version of Shapes Studio to connect with people around the world—to teach them, help them, and share her values as she does with her clients in her private studio in London. She already had a website so our job at Shoutem was to transfer all the data into her fitness mobile app within necessary categories.
"At Shapes, I want to help busy people like you, design their ideal fitness schedule to empower
you to be able to train at any time of day, wherever you are in the world."
– Paola Langella

Main features
How did Shoutem solved Shape Studio issues with premade features?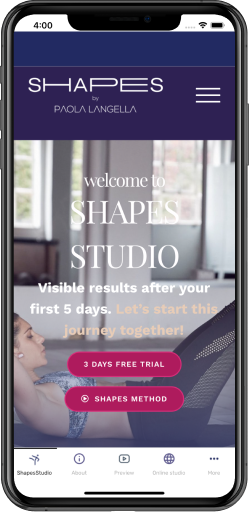 Shapes Studio Home
Wholesome experience with the brand was made by importing content from the website's home page. Visuals, images, and copy are connected to the original website, and by removing or adding content to the website, the app will update.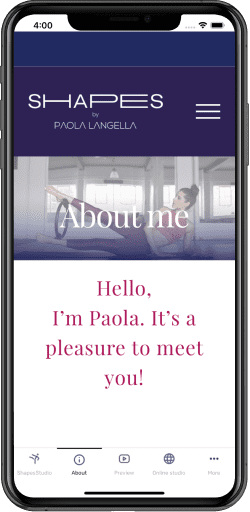 About
About us feature represents the screen that is used to tell a business's clients what the business is about, what are the core values and how it can help its clients/users. This About was also made to follow the website's content and update when the website updates.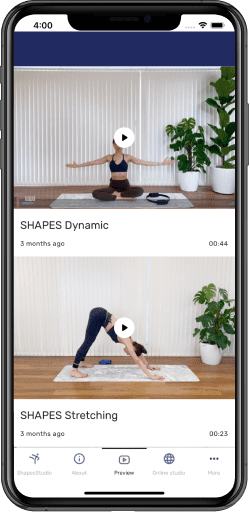 Preview
Videos extensions screen is giving the app users preview of fitness videos that can be found at Online Studio. Videos feature is one of the premade features that are readymade to use without further development.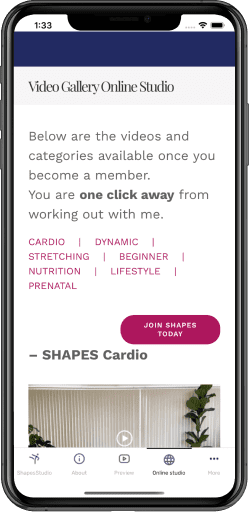 Online Studio
Importing all the categories and videos made this screen fulfilled. App users are able to work out at any time of the day by using the ShapesStudio fitness app.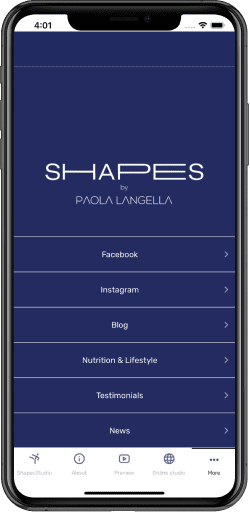 More
Creating a whole new part of the app by adding More as the last page in the Navigation bar gives the app an opportunity to extend the options for its users. App users have access to the Facebook and Instagram page of ShapesStudio, read the Blog, and access the Nutrition & Lifestyle where Paola gives coaching on healthy lifestyle and optimal nutrition. Also, here are testimonials as a vital part of any business and Newsfeed where app users can read news articles and receive push notifications for new content.
App Publishing Process
Shoutems' Publishing Team worked on the app publishing process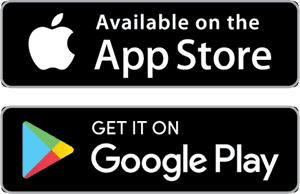 For both Android and iOS crew
"Apps that are beautiful like ShapesStudio, and by all it means in line with Google Play Store Guidelines and Apple App Store Guidelines are such a pleasure to work with." – Shoutem Publishing Team
Check it out: Google Play Store & Apple App Store
What is Shoutems' Full Service?
Get an affordable business app within a week!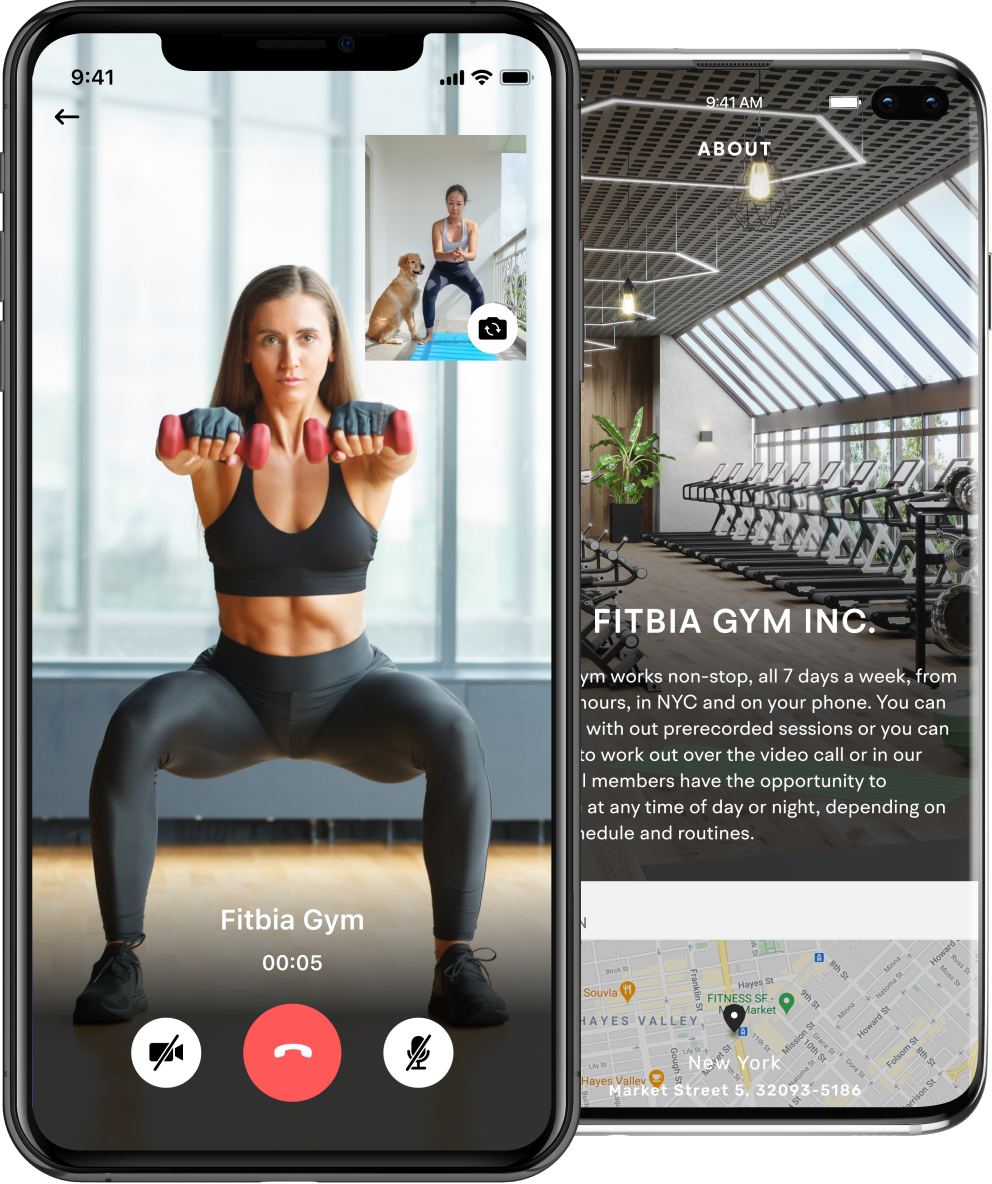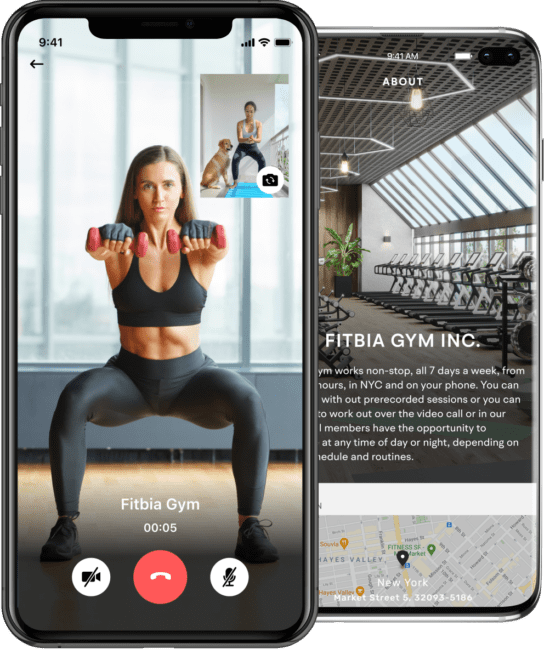 App Design

With Full Service we will create an intuitive app layout and straightforward user experience based on your ideas and industry best practices.

Features and Screens

Set up your app features and screens that are needed for your business to operate without any slowdowns.

Content Import

Our app building team will ensure your content is optimized and ready for your app

App Publishing

Shoutem takes care of the publishing process for your app with Google Play and the App Store

Continued Support

Enjoy continued support once your app is live
Frequently asked questions
What are fitness apps?

Fitness apps are mobile applications designed and created for sports beginners and those who have been in sports activities for a long time. Through such applications, it is possible to train from home or from any place where the athlete is comfortable. Exercises are usually performed with videos where instructors guide (visually and by speaking) the athletes through the exercises.

How much time does it take to create the fitness app?

The time needed to create an app depends on the app's functionality. Because we use our own software and have already made features and integrations, your app can be done in just a few weeks! Also, there is no difference between iPhone and Android mobile app creation time! Our builder is made on a react native technology, and we can make apps for both platforms at the same time. Cool, isn't it?

What readymade features are currently available with Shoutem?

Our app building software has more than 200 layouts and 40+ features ready to be used. It means your app can have a photo gallery, embed your restaurant menu, show news, send push notifications, allow your users to listen to radio and podcast, display different events, set locations, create loyalty programs and deals, enable users to chat or make video calls. Also, there is an option to integrate your app with your WordPress website or Shopify. The sky is the limit, reach us out!

Can you turn my website into an app?

Yes! We will make sure your app follows your brand colors and guidelines, and it will include all the segments of your business! When doing that, we will need you to send us your website URL, so we can create a strong visual bond between your website and your mobile app. What features do you want your app to follow? Do you need your app to do even more than your website?
Subscribe to our newsletter
We'll send you creative inspiration, plus bussines insights and tips — written or curated by us, every other week.
Stay informed
Subscribe to our newsletter if you'd like to stay informed about Shoutem Extensions and Shoutem UI Toolkit.