Have your website reflected in your app through our Web View extension and bring your brand closer to your users.
Some common uses of this extension include web-based e-commerce solutions, forms for gathering information, social media pages, and some other web pages that are absolutely essential to your app's purpose.
The URL added can be opened inside of your app, using our own "child browser" – think of it as a wrapper for the webpage, used to deliver the same content, just in-app. There is also a possibility to open this URL outside of the app – in your default browser.
To add Web View extension, go to Screens → click the + button → search for Web View → hover with your mouse over the box → choose In-app or External → click to add it as a screen to your app.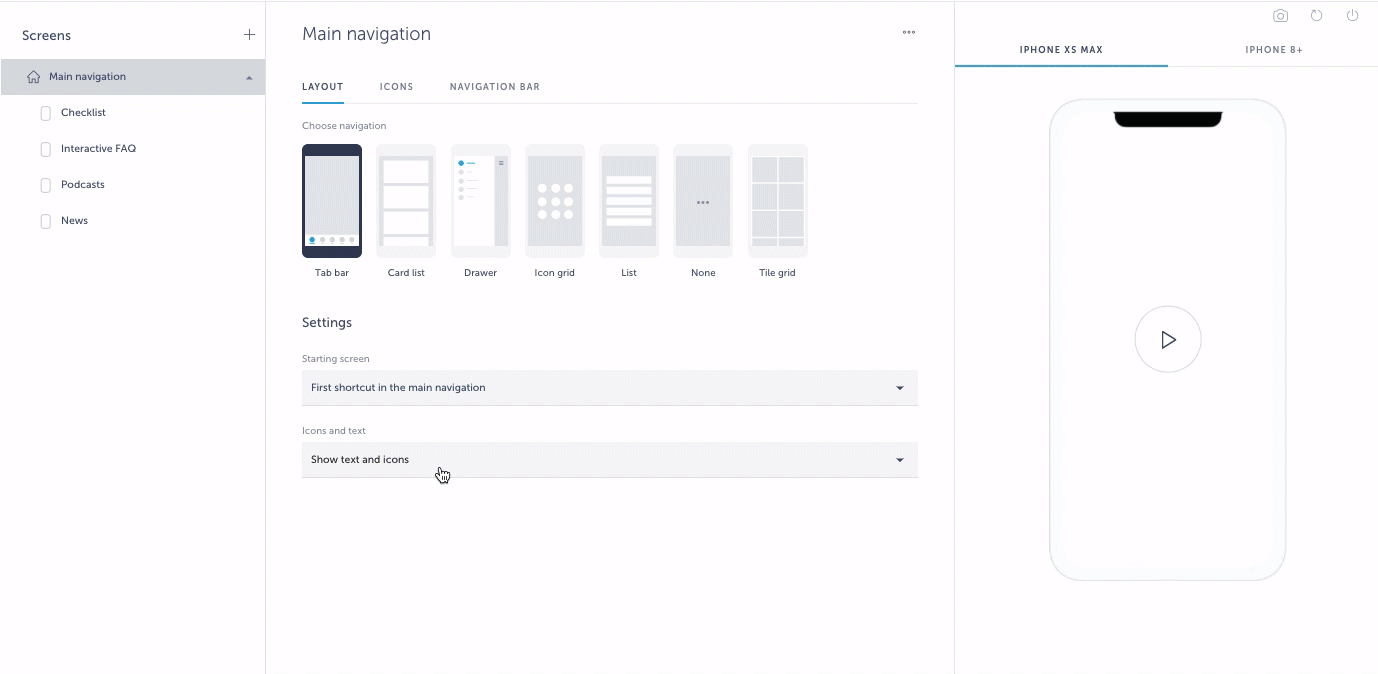 For the purposes of this support article, we have chosen in-app Web View because this solution is more practical and offers more possibilities. Once you add a website URL, you will be able to enable two additional options:
This website requires location permissions – if your website runs in a way that it needs user's location to display some functionalities/pages, enable this option.
Show navigation toolbar – this will come in handy for users to easily navigate through your website.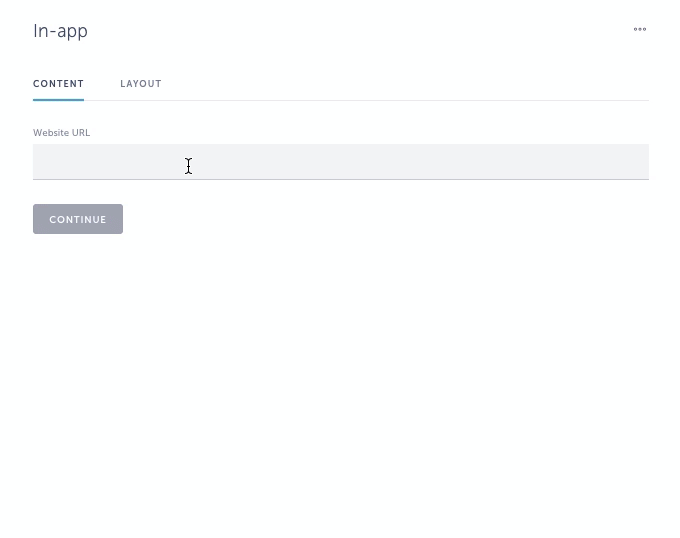 Once that is configured, start the preview ee in-app Web View in action.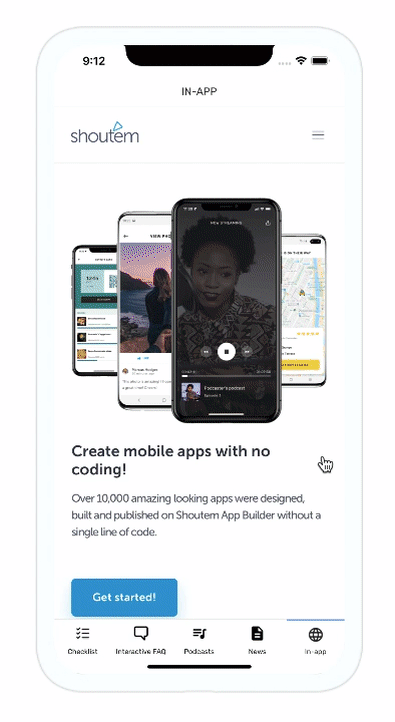 Warning! Apple tends to reject apps that heavily rely on this feature as they prefer apps that are different from a traditional web-browsing experience and the ones that have more native functionalities. For that reason, we recommend using this extension sparingly to avoid this scenario.
Want us to create an app with a web view for you? Schedule a call here and get your app published in just 10 days!