Mobile app stores have become the number one channel for distributing apps. Some app stores are more successful than others and generally have massively developed over the years. Observing their growth or decline through time gives an insight into the constant expansion of mobile app builders in the IT industry. While some thrive more and more each year, others are struggling to survive the harsh competition. If you want you can learn how to create a mobile app by yourself, but for now, we will stick to the mobile app stores. In this article, you can review the history of the mobile app stores' most notable feats during the past decade and more, alongside some astonishing statistical data. Let's begin!
Mobile App Stores in 2012
Android
Samsung became the top phone manufacturer, selling 384.6 million phones, 53.3% of which were smartphones
Android's total volumes in Q3 were bigger than the total number of smartphones shipped in 2007 – the year when Android was officially launched
In June, new versions of Android were released (Android 4.1, Android 4.2, and Android 4.3) all under the Jelly Bean label
Apple
Covered 14.9% of the total market share
Massive public interest after the release of iPhone 5
In September, Apple has released iOS 6 where much more attention was given to the app store optimization
Windows Marketplace
Windows debuted Windows Phone 8 update – an operating system for the newest series of smartphones
Despite the struggles, Windows managed to increase its annual shipments by 98.9%
By the end of the year, the store changed its name to Microsoft Store
BlackBerry
At this point, BlackBerry started to struggle to keep up with the competition, owning only 4% of the total market share
In an attempt to change things, BlackBerry released a new smartphone operating system and two new handsets
Ovi Store
Just months in 2012, Ovi Store changed its name to Nokia Store
Nokia Store decided to close the oldest factory in Finland and shift the manufacturing to Asia
A notable achievement was the release of Windows Phone 8 – powered Lumia 920
In November, Lumia 920 was the best selling smartphone of the week according to Amazon
In 2012, Android and Apple started their domination while the rest were still able to catch up with new releases and big changes.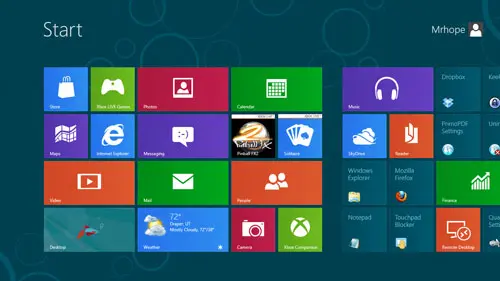 Mobile App Stores in 2013
Android
In the Fall of 2013, Android 4.4. KitKat was launched and it was optimized to run on smartphones with as little as 512Mb of RAM
Nexus 5 was the first new gadget with pre-installed KitKat software
The year counts 102.000 million downloaded apps
1.000.000.000 apps available
Apple
In June, Apple introduced the "Kids" section in the App Store
In September, iOS 7 was released and the main changes were again related to the algorithm modifications
The Store reached 50.000 million app downloads
BlackBerry
In January, the store changed its name from "BlackBerry App World" to "BlackBerry World"
Blackberry introduced BlackBerry 10 – a revamp of the platform based on the QNX operating systems
13% of BlackBerry developers have made over $100.000 from their involvement with App World
Nokia Store
For Nokia, things have taken an unexpected turn, and to survive, in September, they announced the sale of its mobile and devices divisions to Microsoft
At the end of the year, Android and Apple secured the first two positions while the competition started to decline. Nokia Store got into more financial trouble and couldn't keep up with other app stores.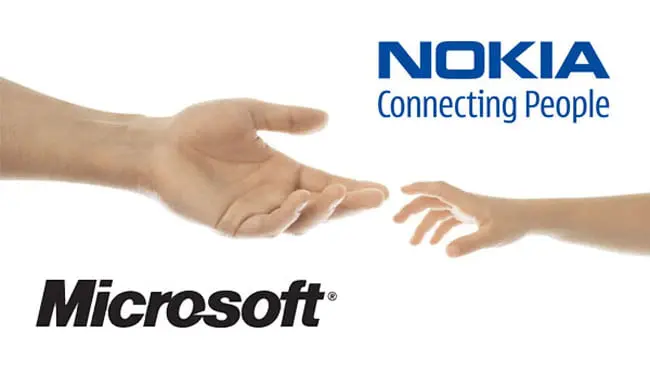 Mobile App Stores in 2014
Android
In the Fall, a new version of Android was launched, namely, it was Android 5.0, also known as the Lollipop
Lollipop brought visual changes, as the focus was the upgrade of the UI
Google's Nexus 6 smartphone, along with its Nexus 9 tablet, were the first devices to have Lollipop pre-installed
Apple
One notable improvement in Apple this year was the introduction of the "suggested search" option, which allowed more exhaustive keyword research
In September, iOS 8 was launched, and one cool feature that made it special was the Interactive Notifications which allowed users to respond to messages through the notification itself
App Store reached 75.000.000.000 app downloads
BlackBerry
BlackBerry revealed "BlackBerry Assistant" and "BlackBerry Passport" hardware
In June, BlackBerry announced the official partnership with Amazon, which includes access to Amazon AppStore in BlackBerry 10.3
At the time, BlackBerry had 234.500 apps available
Nokia
In January, the Nokia X was released, and the interesting fact about it is that it ran on a customized version of Android
In April, the sale was completed, and Microsoft Office became the successor of Nokia's mobile devices division
Since that moment, Nokia turned to provide hardware for Microsoft
After 2014, it has become apparent that Nokia is no longer in the game as the app store, so they changed their mission. BlackBerry has also found a partner in Amazon for the time being.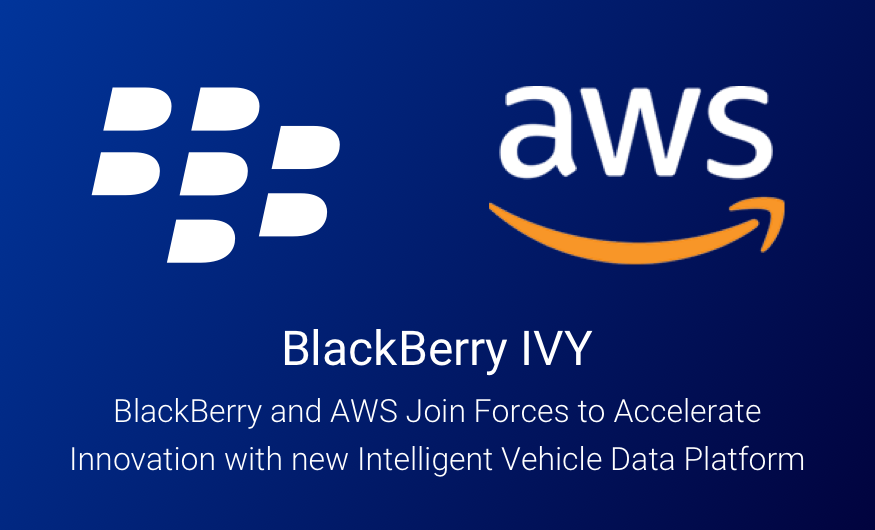 Mobile App Stores in 2015
Android
In the Fall, Android launched new software Android 6.0 Marshmallow
The biggest innovation of this version was fingerprint biometric unlocking, USB Type-C support, and the introduction of Android Pay (Google Pay nowadays)
The first gadgets with pre-installed Marshmallow were Google's Nexus 6P and Nexus 5x
Apple
Apple continued and followed the trend of releasing a new version of the software each year as Android, so they released iOS 9 in September
In 2015, the first version of the current search algorithm was created
Microsoft Store
Not much happened for Microsoft Store in previous years, but in 2015, they made a noticeable change by releasing Windows 10
They merged the existing platforms making Microsoft Store a unified distribution point for apps, console games, and digital videos
Upon this change, the store had 669.000 apps available
BlackBerry
As expected, BlackBerry started to decline even further, and the number of global users fell from 37 million to 25 million during this year
BlackBerry focused on releasing Android-based smartphones (BlackBerry Priv slider and BlackBerry DTEK50)
Nokia Store
In June, Nokia Store closed, and all their users were redirected to Opera Mobile Store, as that was the agreement made between Nokia Store and their partner – Amazon
By the end of 2015, Nokia decided to close its app store and BlackBerry also started to lose its influence. Android and Apple continued to thrive by releasing new software updates each year.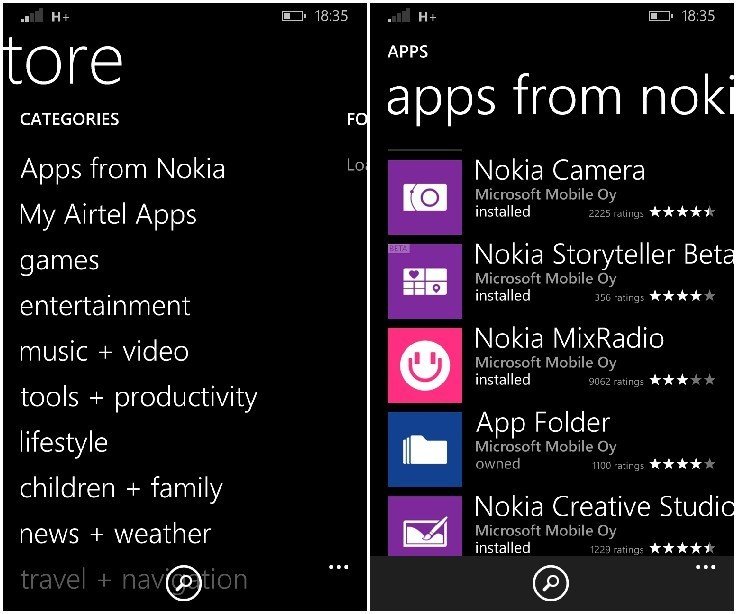 Mobile App Stores in 2016
Android
In September, Android 7.0 Nougat was launched, and it significantly improved multi-tasking functions and app-to-app transitions
The first new smartphone with pre-installed Nougat was LG V20
The yearly revenue of Android for 2016 was $15 billion
Apple
Apple decided to do some serious changes, so they removed iAD that came about in 2010
Aside from iOS 10 getting launched, in October, they introduced "Apple Search Ads", which allowed the promotion of apps in the search section for generic, brand, or competition keywords, and also appear in the Top Charts
Apple reached 2.000.000 available apps
November 2016 was a record month for Apple in the number of sales
BlackBerry
BlackBerry released BB DTEK 60
Announced the collaboration with the Ford Motor Company of Canada to develop software for the car manufacturer's connected vehicles
As of 2016, BlackBerry completely changed its focus while Android and Apple completely took over the app store monopoly.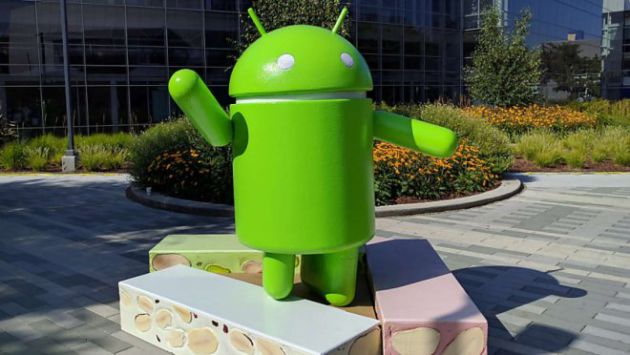 Mobile App Stores in 2017
Android
In March (earlier than usual), Android released a new version of the software – Android 8.0 Oreo
The changes were mostly visual and the UI looked smoother and cleaner
App revenue in 2017 equaled $19.5 billion
Apple
2017 was an extremely fruitful year for Apple as they released iOS 11 in September and continued with thorough algorithm optimization
One thing they changed was that they reduced the number of characters in the "App Name" from 50 to 30
The statistics say that App Store had 500 million visitors weekly
Just during the last week of the year, they earned $890 million, and on New Year's Day alone, Apple received $300 million in purchases
BlackBerry
In 2017, BlackBerry realized that it cannot profit from its app store, so they announced they are going to close BlackBerry World at the end of 2019
As of 2017 onwards, other App Stores have insignificant market share so the focus is solely on Android and Apple. 2017 was the year when Apple made a huge step forward.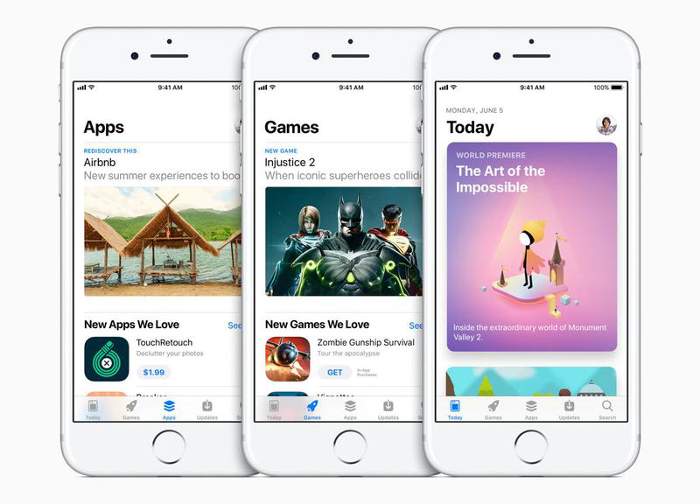 Mobile App Stores in 2018
Android
Android 9.0 Pie is the last Android version that is carrying the name of some dessert
It brought major toolbar changes and software for prolonging the battery life
The business continued to thrive, raising the app revenue to $24.8 billion
Apple
Apple continued with new launches, iOS 12 this time
App Store got some new sections and categories
Yearly app revenue reached $46.6 billion
BlackBerry
Still around, but decided to remove the payment features from BlackBerry World
Apple has taken over the app store monopoly with the massive difference in the revenue in comparison to Android.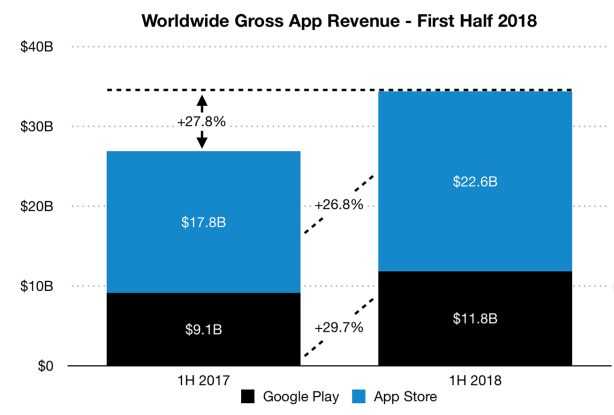 Mobile App Stores in 2019
Android
In March, Android announced the 10th upgrade of their software with quite a simple name – "Android 10"
It got released in September, and this is the first time Android didn't use a dessert name
The changes were numerous: dark mode, new gesture-navigation controls, and smart reply features for messaging apps
The yearly revenue for 2019 was $29.3 billion, which is again an improvement from the year before, but still a huge gap to Apple
Apple
At this point, Apple has taken over the control with the revenue of $55.5 billion worth in 2019
Apple launched iOS 13 and Apple Arcade – a subscription service for video games within the App Store
BlackBerry
Even though it was announced BlackBerry World will shut down, that never happened
BlackBerry completely lost popularity and nowadays its products are included in the Amazon Appstore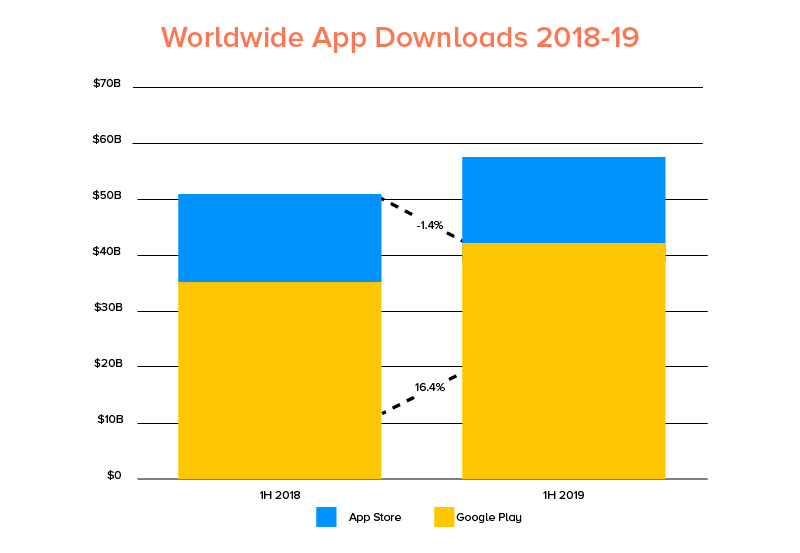 Mobile App Stores in 2020
Android
In February, Android announced the preview of Android 11, which got released in September
The notification categories and phone screen recording are the new features we didn't have so far
The annual revenue equaled $38.6 billion
Even though Apple is in the lead for years now when revenue is in question, Android devices still account for 74% of global devices
Apple
Apple continued with improving the UI and also added the dark mode option in iOS 14
65% of total app revenue in 2020 belonged to Apple (advertising, in-app purchases, subscriptions, app purchases)
Apple continues its domination in the financial sector, while Android keeps up with keeping the trust of three-quarters of the users of the global devices.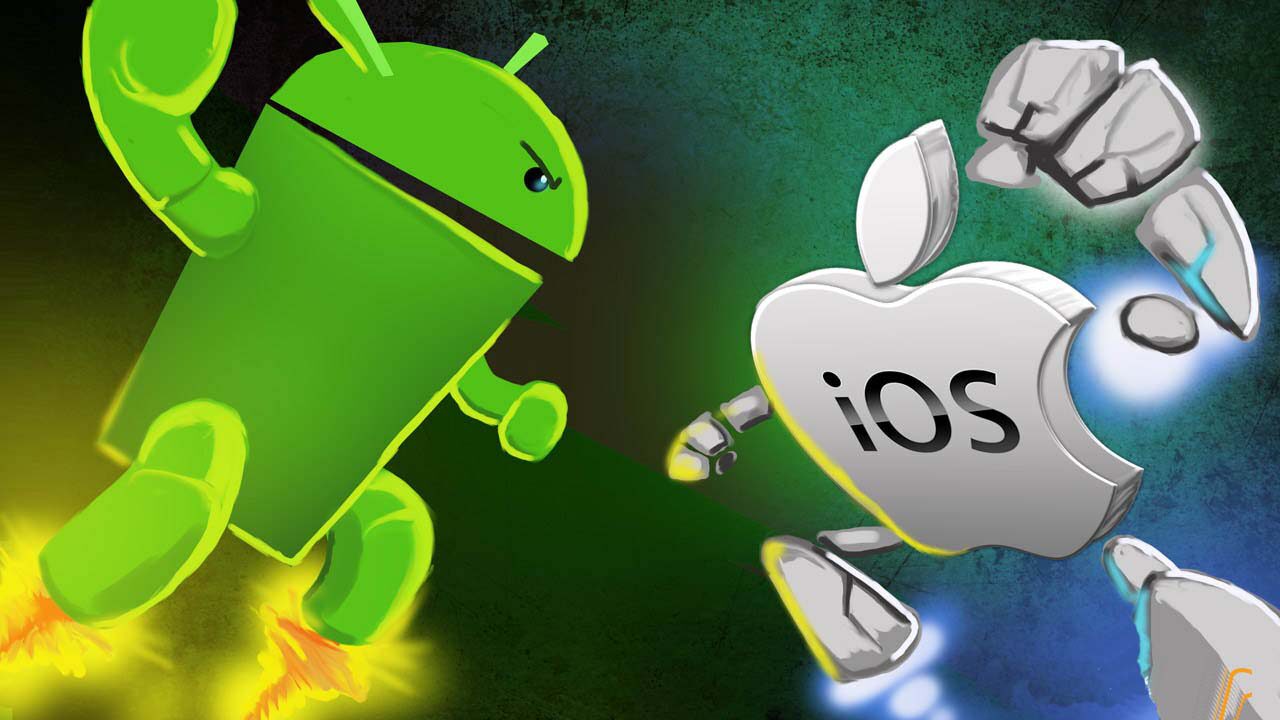 Mobile App Stores in 2021
Android
In February, Android 12 was announced and the beta testing started in early August, meaning we can expect it to be launched soon
Some features mentioned so far include sharing wi-fi connection, adding emojis and stickers to your screenshots, and improving one-handed-mode
On average, more than 100.000 new apps are released every month
Today, Android has 2.96 million apps available
Apple
In June, iOS 15 was announced and it can be expected to get released by the end of the year
Some features we can expect are improved FaceTime calls, new notification systems, and upgrades of supportive apps such as Weather, My Wallet, and browsers
On average more than 30.000 new iOS apps are released each month
App Store contains 4.37 million apps
Microsoft Store
It is worth mentioning that Windows released a beta version of Windows 11 a few weeks ago
Improvements can be found in the areas of UI, better multitasking, some apps will get more recognition, such as Microsoft Teams, and you will be able to switch between several desktops for different purposes easily
To wrap up the modern history of the app stores, it seems the competition between Apple and Android will last for a while. They account for 99% of the app store market share, so nobody else stands a chance. Both of them continue to thrive and we will see if in the future changes will affect either side.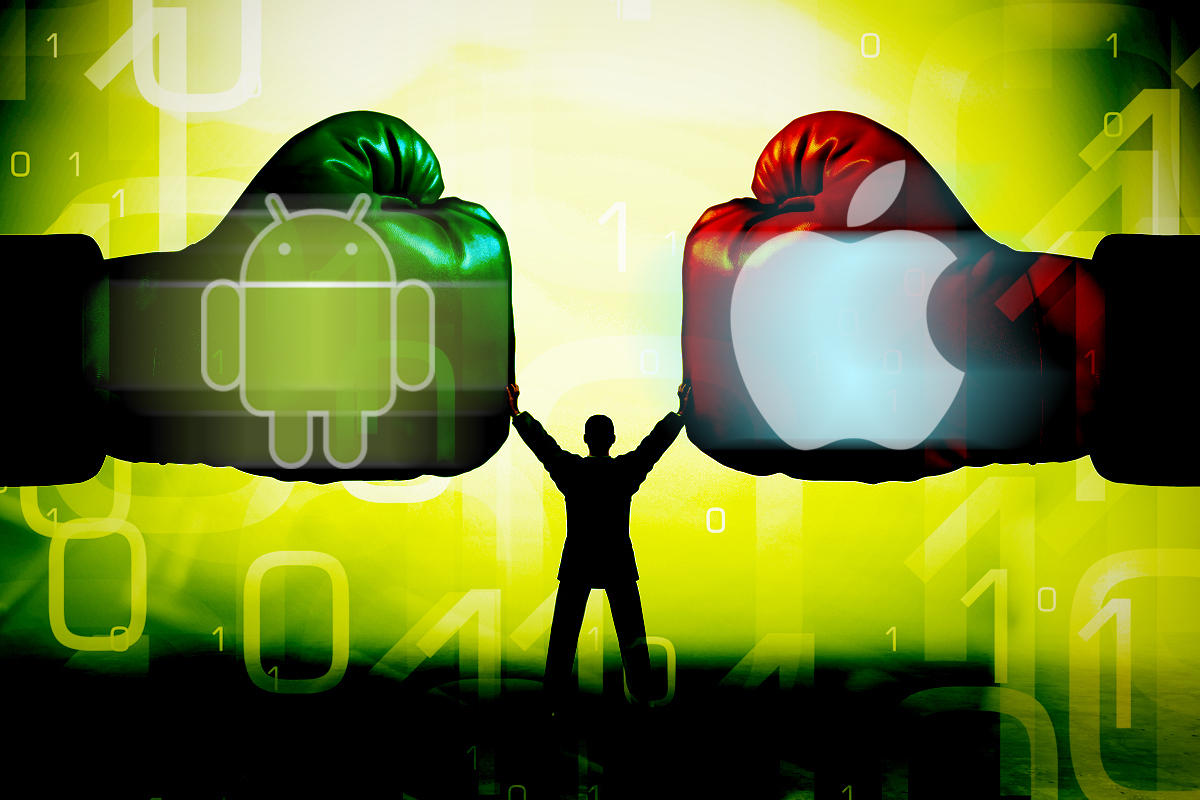 This detailed infographic illustrates the history and evolution of the five most successful Mobile App Stores – Android Market, iPhone App Store, Ovi Store, BB App World, and Windows Phone Marketplace from 2008 to 2011. Enjoy the infographic below.

Small – 600px wide

Medium – 760px wide

Big – 960px wide