In order to allow your users to sign in to your application with their Facebook accounts, you will need to set up your Facebook integration first. The first step of this configuration is creating a Facebook app, which you should do before publishing your mobile app via our platform.
Setting it up.
First of all, login to your Facebook account. Once you are logged in, open the Facebook Developers website: developers.facebook.com
After clicking on the Create App button (as seen on the screenshot above), you'll get a popup asking you to add your app name and your contact email.
After you click on the Create app ID button, you will get a security checkup popup that requires you to enter a captcha that is shown. If you are unable to see what it says, you can always choose the option saying: Try another captcha.
Then, you will see the following screen where you need to select a feature you need to use in the app. Select the Integrate Facebook Login and Confirm.
If not opened already, click on the Settings -> Basic button from the menu on the left to see the following screen where you need to populate the marked pieces of information
You can now copy the Facebook App ID.
Entering Facebook data in the builder
After you've copied the data from your Facebook application, the next step would be to go to your app in the builder, click on Screens -> Users -> My Profile.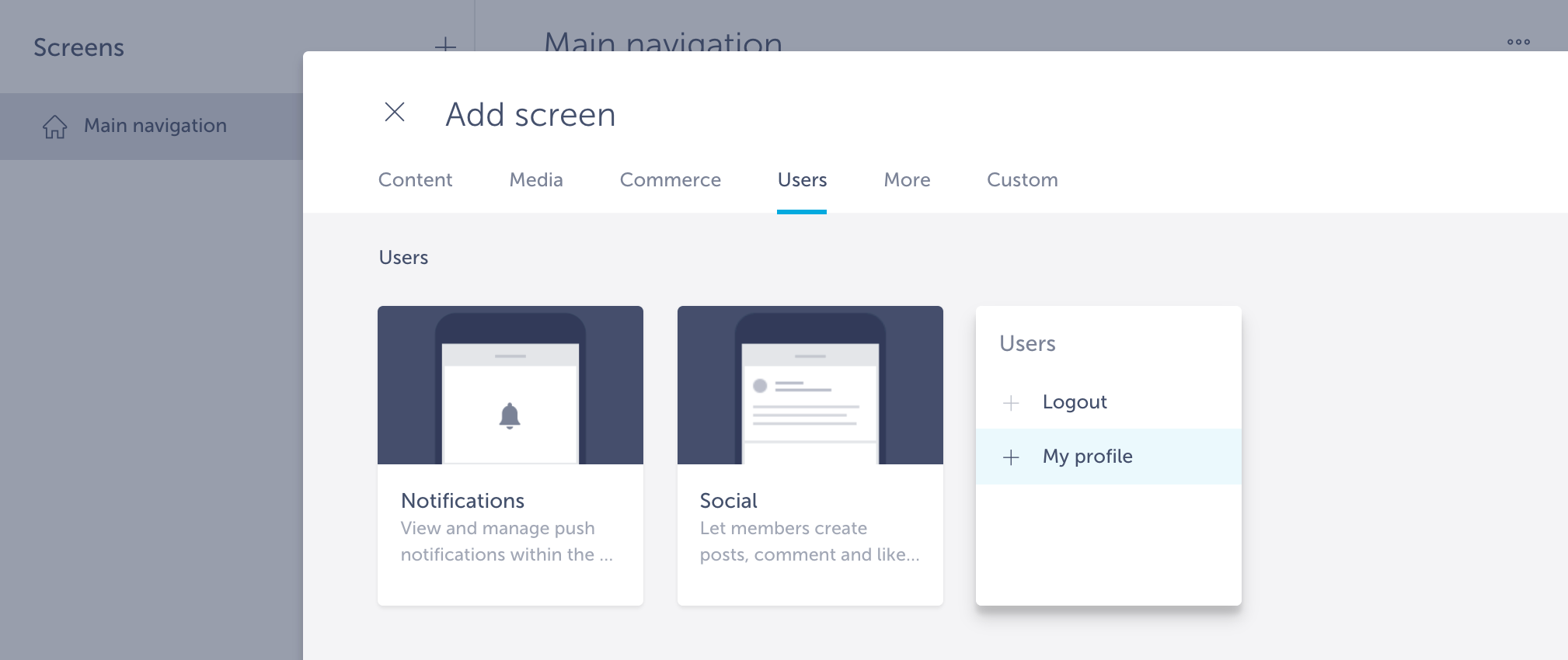 Then, you can navigate to Settings -> Users -> General, and under Select authentication providers enable Facebook. Once it's enabled, you will see an additional setup where you need to add App ID previously created on the Facebook Developers website and app's name.
After that, click Save.