H

You can configure different parameters in the settings, depending on the layout. For example, you can choose the Drawer layout for your starting screen, show icons and text, or icons only.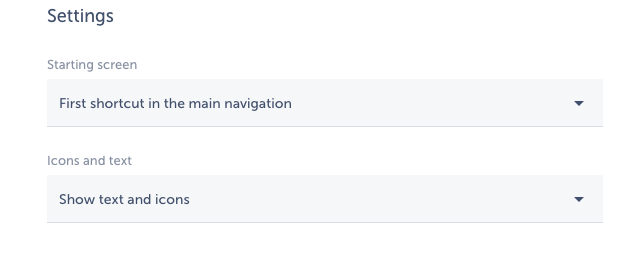 Or, if you select the Grid layout, you can change the number of icon columns/rows, grid alignment, and scrolling style.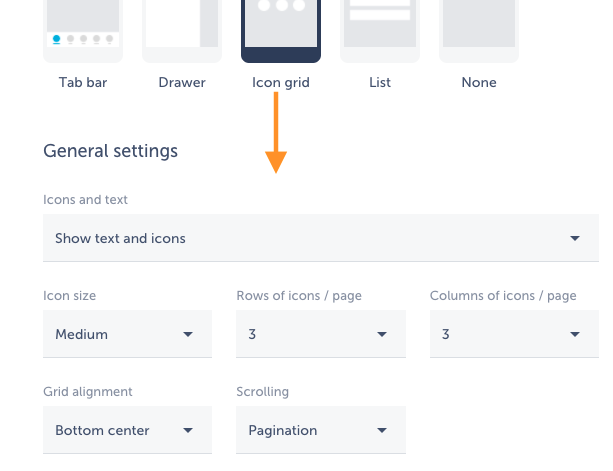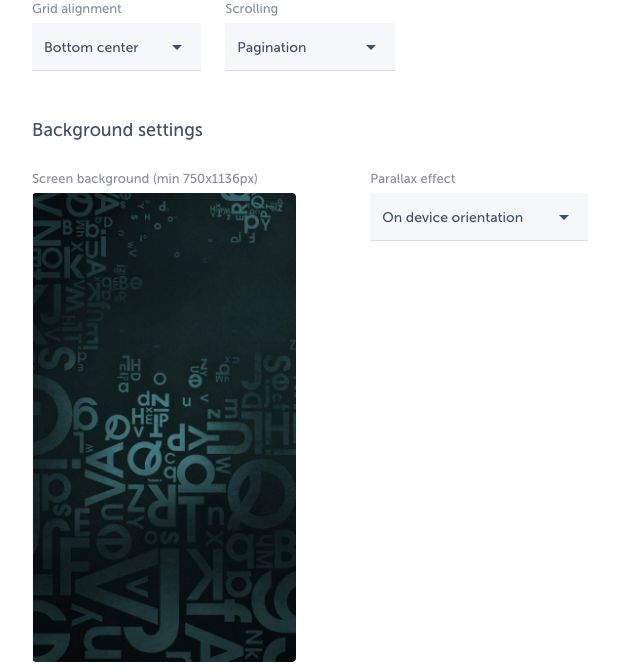 You can change any icon in your navigation. Choose between icons provided in the builder or upload your own.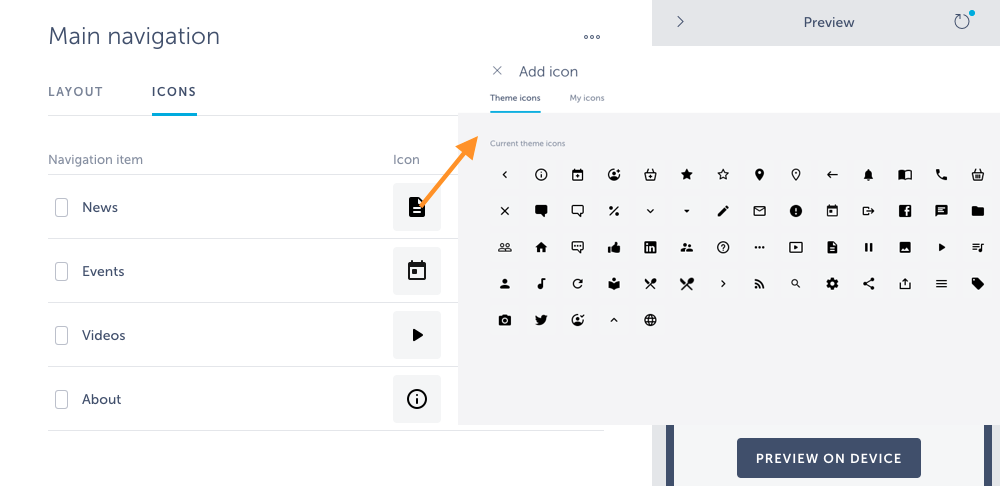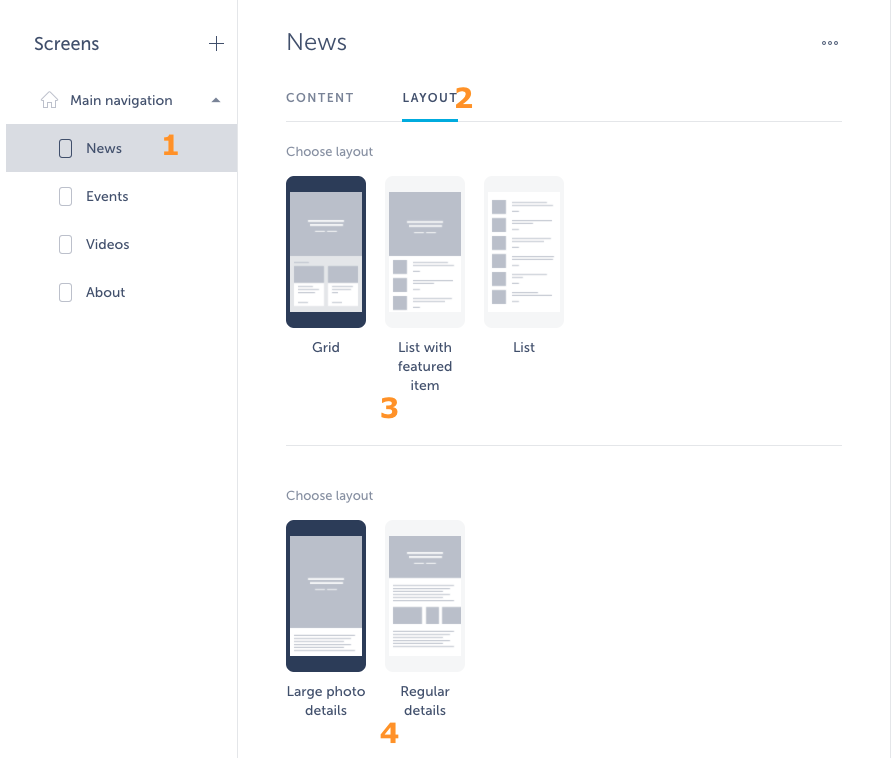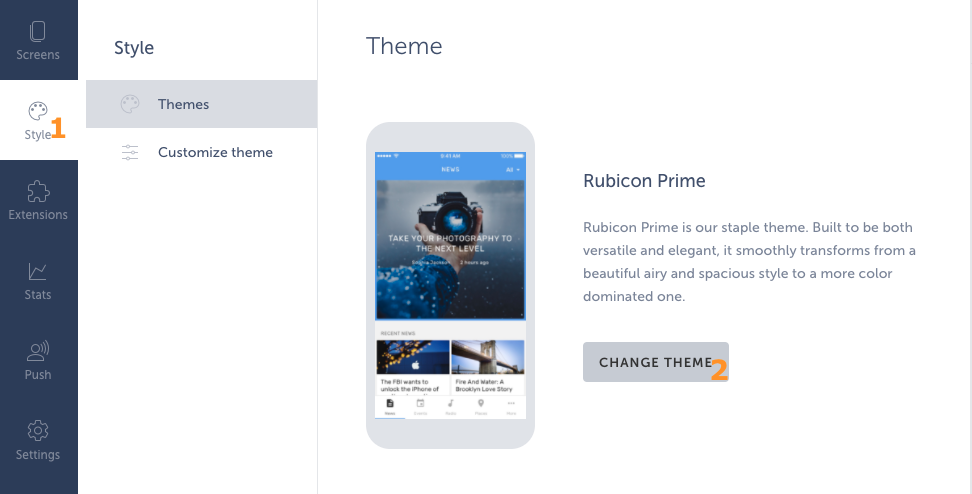 Choose between various predefined themes. Fast preview different mock ups before you apply a theme to your app. Once you are ready to select your theme, click on Apply Theme.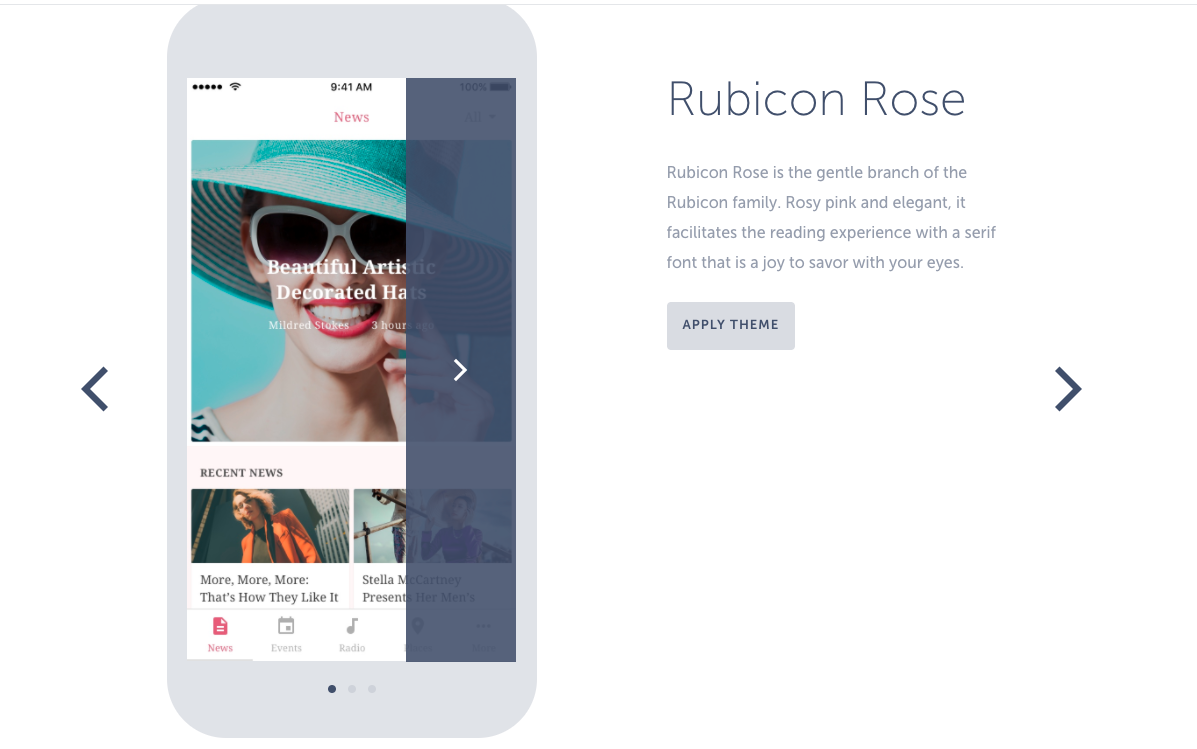 Fine tune your theme. Change the basic color scheme, or the colors and fonts of elements such as buttons, separators, navigation bar… You do this by clicking Customize theme in the Style menu.