If you're a business owner, you've probably heard about the term customer acquisition. It's a process of attracting new customers to your business using various strategies and methods.
While it may seem complicated to attract new customers, it's just a matter of choosing the proper strategy for your target audience and sticking it.
If you want to have a successful and growing business, keep reading to learn all about customer acquisition and the strategies to achieve it.
Start creating your own mobile app for free!
What Is Customer Acquisition? Meaning & Definition
Customer acquisition is the process of attracting new customers to your business. The ultimate, successful customer acquisition process should be automatized and systematized. Sadly, a lot of businesses struggle with this.
An excellent way to measure a customer acquisition cost is with the customer acquisition cost formula, popularly known as CPA, "cost per acquisition."
The most important thing is to know how much you need to spend to attract customers and the most cost-effective customer acquisition methods to do so.
Once you know that, you'll avoid unnecessary marketing costs and direct all your marketing efforts into a solid customer acquisition strategy.
What Is the Purpose of Customer Acquisition?
Well, the purpose of customer acquisition is pretty apparent. There's no business without customers and no business without consistent customers.
Regarding that, the business owners should also focus on customer retention and acquisition. Retention is focused on keeping the regular customers rather than constantly acquiring new ones. Unfortunately, in the last six years, the cost of acquiring new customers has increased by 60%.
The proper acquisition combined with good customer retention strategies is the ultimate recipe for success. Your business will:
Make enough revenue to cover business costs and to reinvest in the business
Have constant customer growth and attract more partners and investors
Although an excellent customer acquisition strategy costs time and money, once you turn potential customers into regular customers, all the customer acquisition efforts will be worth it.
Start creating your own mobile app for free!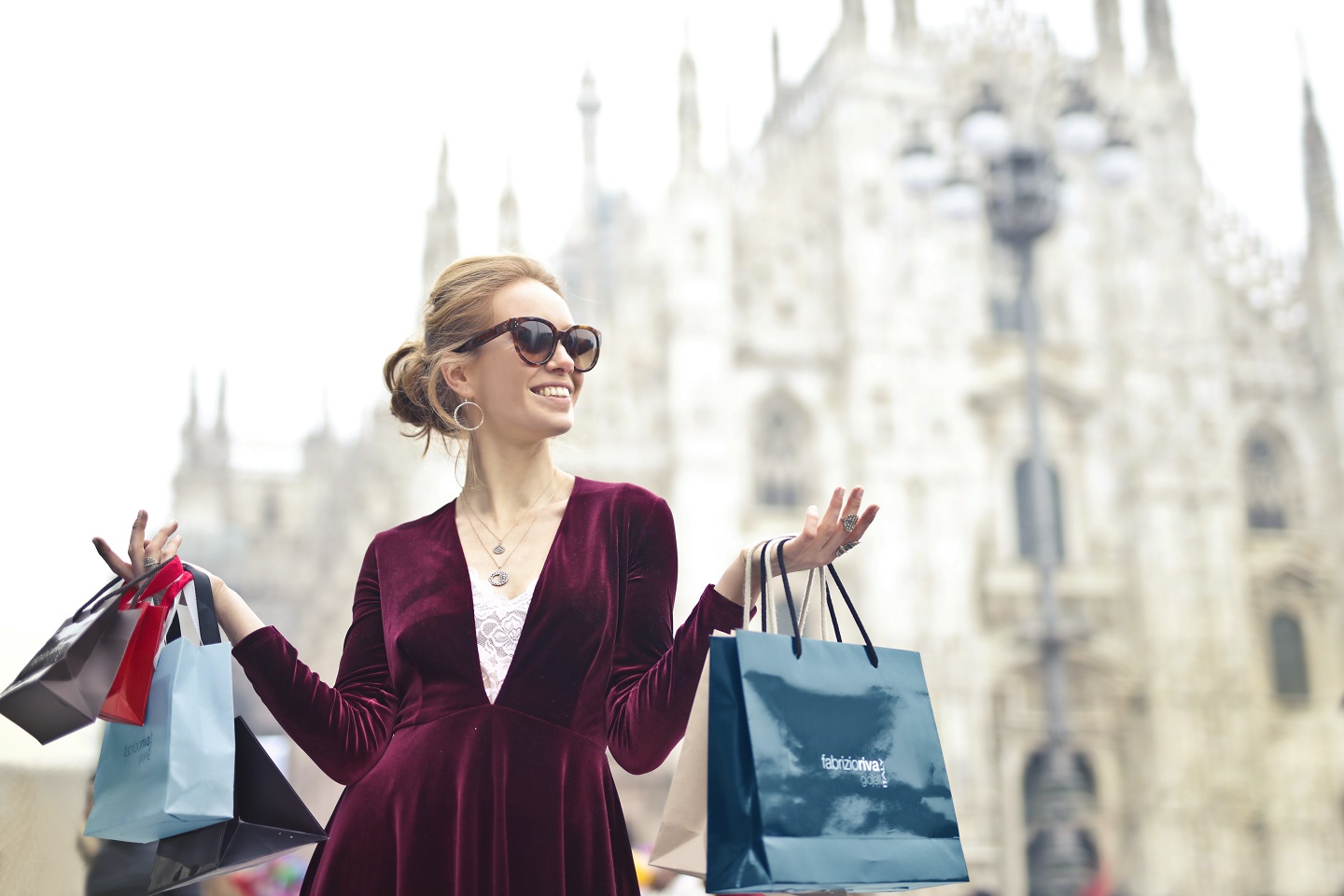 The Customer Acquisition Funnel
When talking about the customer journey, the great way to demonstrate it visually is through the so-called customer acquisition funnel. This graphic is very useful to explain the way customers become customers for a lifetime:
First, potential customers gain awareness about the brand
Then, they add your product/services into their consideration pool
If their basic customer expectations are met, become a paying customer
Acquisition Channels, Method & Strategies
Customer acquisition channels are methods, strategies, and platforms through which businesses attract new customers, fans, readers…
The channel you'll use will depend on your type of business. For more response, many companies make cross-channel marketing campaigns.
Content Marketing
Content marketing is widely used in businesses as it is the most effective customer acquisition method.
Content-based customer acquisition keeps current customers' attention and attracts future customers.
In content marketing, it's vital to create constantly. But then, just make sure the content is suitable for your target audience.
Blogging
Blogging is still one of the most popular customer acquisition methods. It's an excellent way for businesses of all types and sizes to share their knowledge of the topic, inform their readers of innovations and become a leading authority in their field.
Moreover, blog readers make an incredibly loyal audience. Just make sure blog writers are consistent in their style of writing and content. Also, to have a perfectly optimized search engine and premium reader experience, hire an editor and graphic designer.
Start creating your own mobile app for free!
Content Offers
Guides, e-books, and similar content offers are different type of content marketing that requires creating more detailed, valuable content for your readers.
That's precisely the reason why this type of content is gated, which means that readers must exchange personal information like names and email addresses.
Content offers are an essential customer acquisition method, especially in blog posts. This method will surely get more readers and improve your content marketing strategy.
Video
While the video was used to be reserved for those who could afford a camera and had some knowledge of it, today, it's a widespread format frequently used for customer acquisition.
For example, businesses targeting Gen Z might consider creating videos as part of their content marketing strategy, given that 77% of teens and young adults ages 15-25 use Youtube.
However, video still tends to be the most expensive of all the content types because it involves a lot of equipment and work. There's scriptwriting, production, editing…which you can do yourself or hire freelancers.
Social Media
Social media marketing might just be the most popular acquisition method in the last decade. There are two methods in social media marketing, organic and paid.
Organic social media is best to use when you need to increase brand awareness and represent your brand on the market. But, getting customers and followers organically can be a time-consuming and challenging process.
In addition to that, try paid social media. This will get you content more exposure in a shorter period. But we strongly advise you to use this method only temporarily, as organic marketing is better for your business model.
Search Marketing
In search marketing, there is also an organic and paid method. Organic search marketing, commonly known as SEO, optimizes your content so users/customers can find it more easily.
With SEO strategy, your content will be among the first results. SEO as a marketing method is relatively easy and profitable.
On the other hand, paid search marketing, also known as pay-per-click or PPC, means paying to be featured in the first results. Although this isn't as good and cost-effective as SEO, it will show your company's website/social media next to organic results.
Start creating your own mobile app for free!
Email Marketing
Once all the data is gathered, the content marketing efforts finally pay off. The marketing professionals build an email list and make an email marketing strategy.
Although this method may seem outdated, it's certainly still an effective way to promote your business matters, products, discounts, and many more.
It's also a great way to connect with the customers by personalizing emails and monitoring consumer behavior, thus, achieving better customer relationships.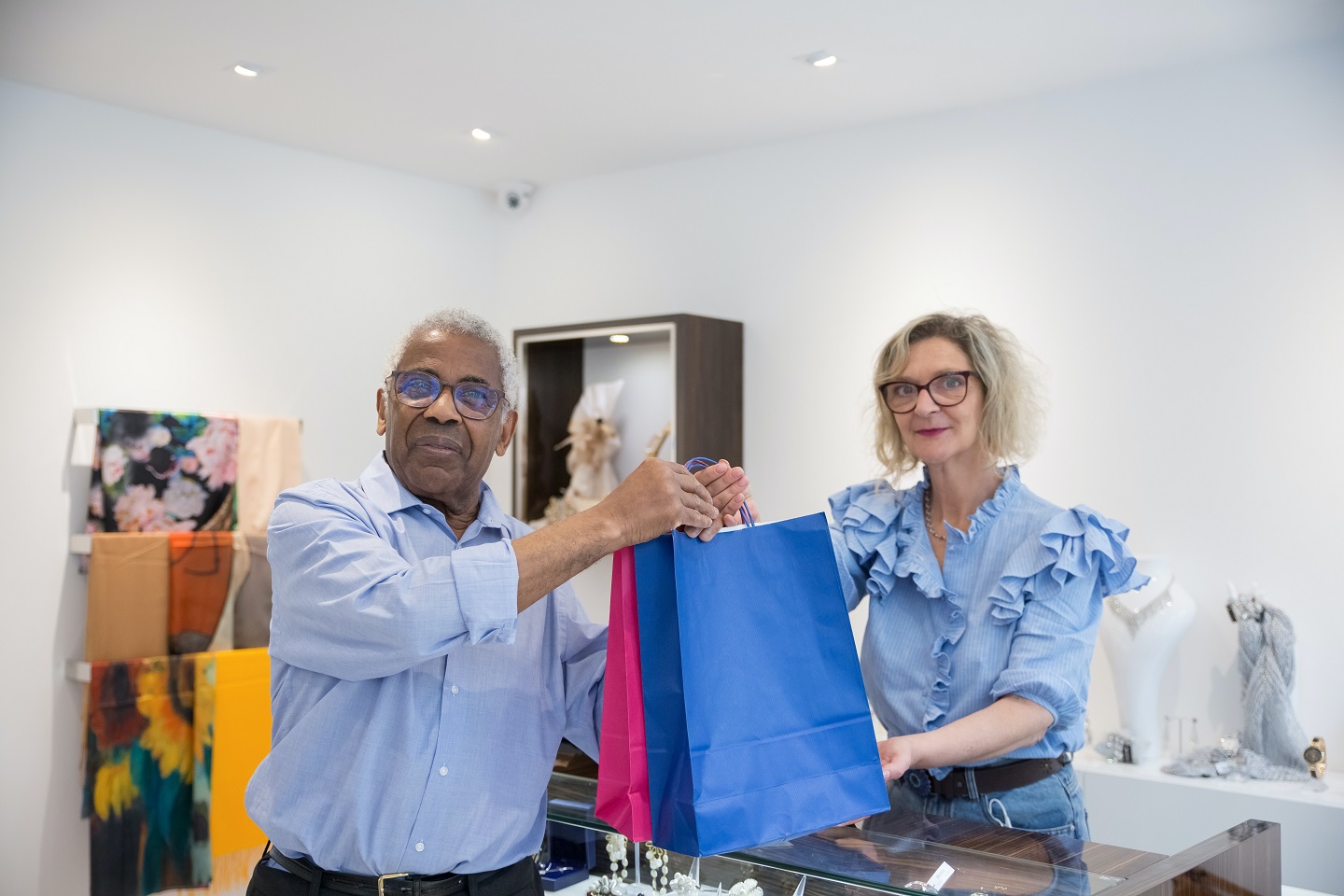 How to Measure Customer Acquisition
Customer acquisition costs, or shortly, CAC, are costs connected with bringing new customers. These costs include marketing costs, advertising, events…
CAC is essential for every business because it shows customer acquisition efforts in numbers. It's also helpful to measure ROI, a metric often required by investors and CEOs.
How to Calculate Customer Acquisition Cost
How exactly do you calculate CAC? First, you have to divide the marketing costs of a specific campaign or marketing effort by the number of customers that you gained from that campaign or marketing effort.
CAC Formula
A simple CAC formula can be used for a single campaign: CAC = MC / CA, where: CAC is customer acquisition cost MC is marketing costs CA is customers acquired.
A more complete CAC formula is best used for a month or fiscal year period: CAC = (MC + W + S + OS + OH) / CA, where: CAC is customer acquisition cost, MC is marketing costs, W is wages for marketing and sales, S is marketing and sales software, OS is outsourced services, OH is overhead for marketing and sales, CA is customers acquired.
How To Improve Your Customer Acquisition Strategy In 4 Steps
Your business needs new customers to grow and stay successful. Improving your customer acquisition strategy will help you with that.
To improve customer acquisition strategy, try these four pieces of advice.
Start creating your own mobile app for free!
1. Make your strategy sustainable
Making your strategy sustainable means having a strategy that you can lean on and uphold in the future.
For example, if you want to attract more readers to your blog, you should have the tools and resources to generate constant content that will bring readers.
Things like blog SEO will attract readers organically and create a sustainable source of new customers. However, quicker and less cost-effective strategies will probably only lead to a one-hit story.
2. Build in flexibility
Your customer acquisition should be flexible because marketing and people's opinion are constantly changing. The times when brands were blindly trusted are gone; this time, the customers have the power over information.
Today's customers are highly skeptical of the brand's claims and tend to do the research themselves. For example, a study showed that 81% of consumers trust the advice of family and friends over businesses.
Don't rely only on salespeople to run your company. Instead, please make such a brand strategy that customers' stories confirm your good product/service and advise them to a friend.
3. Find your target market
All your conversion efforts will be in vain if you don't reach the target customer, your future regular customers. So before targeting the market, research to confirm your target market.
Only knowing your buyer persona will help you with the proper acquisition strategy and the type of content you need to focus on.
By listening to what your target customer wants, you'll easily create content they are drawn to and increase your business growth.
4. Diversify your approach
Have you ever heard the proverb, don't bet all on one horse? Well, it's the same with marketing.
If you have a variety of acquisition strategies and acquisition methods, you'll have a better chance of reaching out to a new audience of any age.
Also, if one strategy or method fails, all is not lost; you can rely on other channels. And then, in the future, you'll invest more in the proven strategy.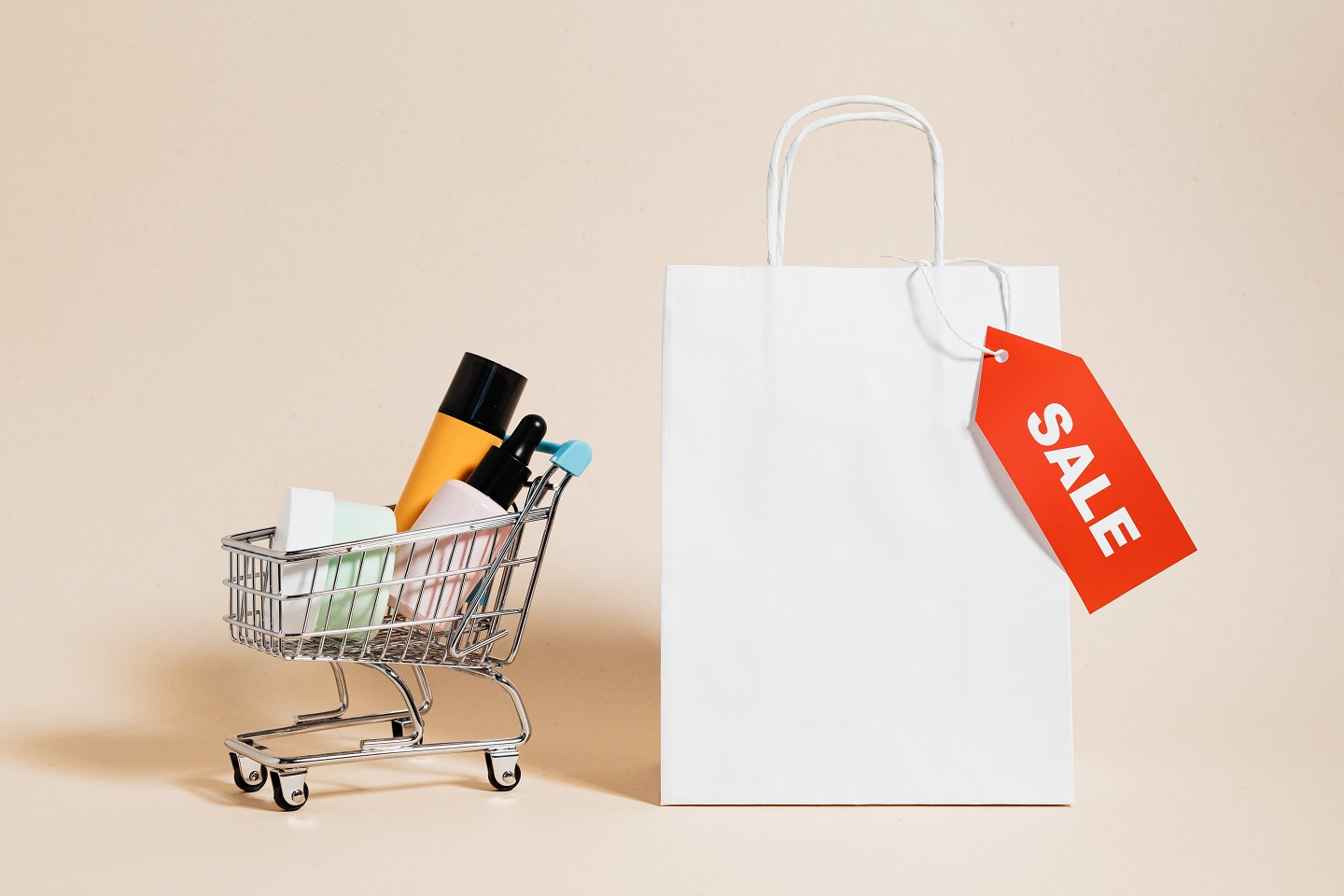 Customer Acquisition Strategy Examples
Every company is unique and uses different types of strategies to achieve better customer acquisition.
Inspire yourself with these customer acquisition strategy examples.
Start creating your own mobile app for free!
1. Freemium Product
The technique attracting people for centuries is a freemium product customer acquisition strategy.
It's a simple yet effective strategy, and many brands have used it at least once or rely on it as their primary customer acquisition strategy.
This is how you do it. First, you offer your customers a small sample of your product or a free trial of your services to get the taste of what they could be getting.
Then, you'll attract the customer's attention intrigue them just enough to buy the real product or service.
2. Email
Basics of email marketing rely on convincing people they buy your product by creating content for your email newsletter.
Other than that, if done right, email strategy increases your brand's visibility whenever dropping into your inbox.
Conversion rate experts claim that you should send enough emails to remind people of your existence frequently, but not too often they find you annoying.
3. Content Acquisition
Most brands use creating content as one of their main acquisition strategies. It can be done on various platforms and with multiple methods.
According to the customer acquisition expert, you'll acquire new customers more efficiently and keep the current customers loyal by creating content specifically for the target market.
The content acquisition can be made in blogs, video, social media…
4. Event Attendance
Although they have switched to the online world nowadays, events like conferences and webinars are still a great way to meet your customers and learn where their interests lie.
Moreover, if your event is set online, you'll require an email address from participants that would maybe otherwise be hard to come by. This will give you a chance to create an extensive email list you can later use for your customer acquisition strategy.

Frequently Asked Questions About Customer Acquisition
What does good customer acquisition cost?
The cost of good customer acquisition is different in every industry. For example:
Travel: $7
Retail: $10
Consumer Goods: $22
Transportation: $98
Marketing Agency: $141
Technology (Hardware): $182
Real Estate: $213
Technology (Software): $395
How do you acquire customer acquisition?
There are multiple methods to acquire customer acquisition. You can use one or combine various:
Content Marketing
Blogging
Content Offers
Video
Social Media
Search Marketing
Email Marketing
Is it more cost-effective to keep a customer than acquire a new one?
Yes, it's more cost-effective to keep a customer than acquire a new one.
What is the acquisition rate?
The acquisition rate measures what you ultimately want to increase, customer growth.