Since it appeared on social media, live stream has become one of the most popular types of online content.
Instagram, Facebook, LinkedIn, and every other major platform are floated with live streams.
Even though you might associate this phenomenon with personal users, brands certainly use this format to expand and connect with their audience.
And if you're not using live streaming for your business, you're missing out.
In this article, you'll learn how to turn live streaming into a profitable marketing tool.
What is a Live Stream?
A live stream is exactly as it seems; broadcasting live footage online to a wider audience.
It's a powerful marketing tool that allows brands to connect with their audience in real-time.
Social media made live streaming a popular format a few years ago. In the beginning, only influencers utilized this form of video, but now it's a well know and established form of marketing tactic.
Precisely because of social media, live stream has become widely available and simple enough for everyone to use.
That provides every brand and business a chance to interact with their audience using live, authentic footage and real-time interaction.
Why is Live Stream Marketing Important?
Live streaming can really be the next step you need to elevate your brand. It's a fantastic way to send your brand's message across at little cost.
You can use live stream to show a sneak peek of your upcoming products, film events, and demonstrations.
Another popular way of using a live stream is to create a webinar where the audience can interact with the presenter. This has shown to be especially popular among users.
The capabilities of a live stream really are huge, and we recommend using multiple social media platforms to completely take advantage of this excellent marketing strategy.
10 Benefits of Quality Live Stream Marketing
Creates more engagement with the audience
It's affordable and simple
Shows the authentic side of your brand
Has long and short-term use
Attracts more audience than pre-made video
Live streaming is the preferred form of consumption among users
Connect people and brands globally
Improves click-through rates
Helps with brand association
Creates the content in which users can participate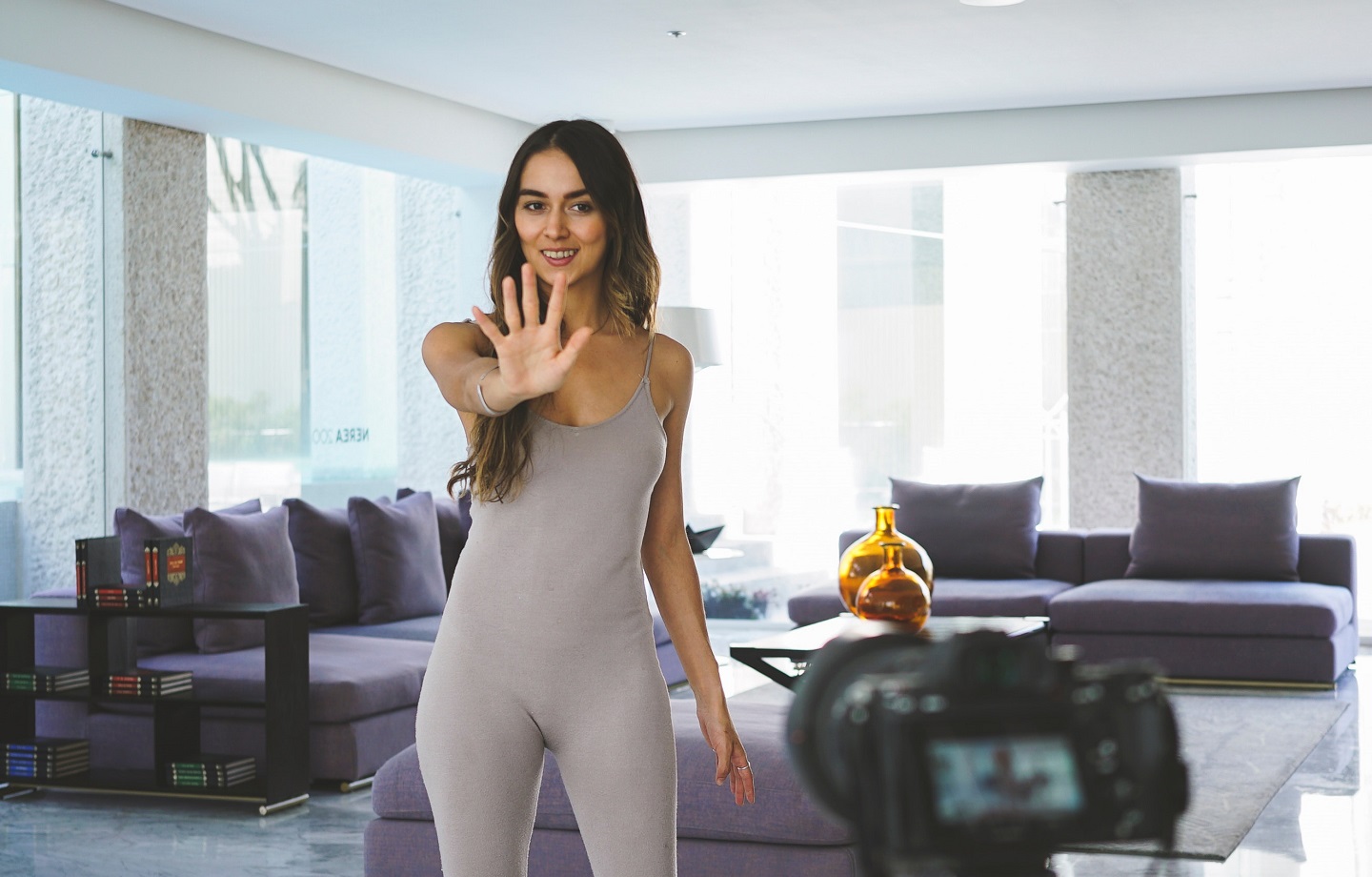 Which Platform is Best For Your Live Stream Business Marketing?
There are plenty of platforms you can use to live stream.
Let's take a look at the capabilities of each of them.
Facebook – Facebook live streaming allows you to see the number of viewers, their names, and comments in real-time. This feature is great when you need to calculate the optimal engagement time. After the streaming is done, it's automatically saved on your business page.
Instagram – More frequently used social media platform for live streaming. On Instagram you can do collaborations, directly communicate with the viewers, add filters, and much more. Just like on Facebook, when the live streaming is over, you can save it in your stories or IGTV. Also, since the same company owns Instagram and Facebook, you can stream on both platforms simultaneously.
TikTok – Fastest-growing social media platform in the world. Although it's made primarily for short, under-minute videos, it is possible to live stream via TikTok. But, there is a requirement. You must have above 1000 followers and comply with the company rules.
LinkedIn – Since it wasn't originally made for live-stream video content, it's more complicated to start a live stream than on other platforms. First, you have to create an event on your account and see if it completes the company's requirements. If all is done correctly, you'll receive LinkedIn Live drop-down option for the event format.
Twitter – Live streaming on Twitter isn't common, and that's why it's a great way to stand out. Just like some other platforms, after the streaming is done, you can post the video on your timeline.
Examples & Ideas for Successful Live Stream Business
Since 2020, there has been a rapid increase in live stream videos. As a result, many businesses have decided to utilize this format to further connect with their audience.
Let's take a look at some successful examples.
Apple – live streaming has been a huge marketing tool for Apple company. Every year they host a live event where they promote their new products. It's extremely frequented, with the number of viewers rising each year.
Joe Rogan – Joe Rogan is a controversial podcaster with a huge audience. To stay on top, Joe often turns to live streaming to better connect with his fans. He often live streams his podcast, Joe Rogan Experience, for a more authentic and spontaneous experience.
Dr. Disrispect – a very famous video game streamer. With over 4 million followers on Twitch, Dr. Disrispect is one of the leading figures in the gaming industry. This industry benefits from live streaming because up to 48% prefer live streaming over the actual game playing.
Disadvantages of Live Streaming
Live Streaming Isn't Time-Effective
Live streaming is a versatile format, but it certainly isn't the most time-effective one. On the contrary, it can be quite time-consuming.
You need to have enough resources and content to live stream frequently.
Consider will this format work for your business.
Live streaming Can Provide Mixed Results
Remember, live streaming is primarily a format influencers use. And that's an entirely different type of audience than your brand might have.
So the numbers, at least at the beginning, might not be what you were hoping for.
Live streaming is fun, but not a very forgiving format.
Enter into Shoutem app builder and start creating your app!
Live Stream Marketing FAQ
What is live stream selling?
Live streaming is a video where a brand/business/influencer displays a product or service in a live online video using some social media platform. This is a proven way to engage followers to buy products or services directly from the stream.
Is live streaming digital marketing?
Yes, live streaming is a form of digital marketing. It's frequently used and can often lead to good results.
Additional resources: