It's a well-known fact that the number of free apps has consistently exceeded the number of paid ones on the mobile app market. The truth is, 98% of worldwide revenue comes from free apps, according to Google Play.
But how exactly do free apps make money?
There are multiple strategies and monetization methods to make money from apps.
Our guide researched the current market trends and brought you the best tried-and-true techniques to make money from free apps.
Start creating your own mobile app for free!
12 Strategies Models for How Do Free Apps Make Money
You can use multiple monetization strategies to make money with your free app.
While some are more suitable for specific app types, most are highly recommended to use regardless of app type.
Also, remember it's advisable to use more strategies at once and switch it up according to your business model.
Advertising
Advertising monetization models have been and still are one of the most popular app monetization models. It's estimated that by 2024, $412 billion will be spent on advertising costs.
As an app owner, you have to display commercials or do affiliate marketing to earn from advertising. However, you can also choose what type of display ads suits you and your target audience the best:
Interstitial ads pop up on the full screen in the dedicated time frame. Then, the users can close it with a simple X button.
Banner ads can be displayed on top or bottom of the app screen. They are more minor and less distracting than interstitial ads.
In-app video ads are typically displayed as reward videos for some in-app rewards. This model is often in mobile app games.
Native ads are a great model to promote a mobile app or product. They are integrated into the app, so it's not so invasive as the others.
Subscriptions
Subscriptions are a common monetization strategy. It functions so that app publishers first offer some free app content for a restricted period, then charge a subscription fee for unfettered access to content in the future.
When using a subscription model, you constantly need to produce new content and additional features for your users.
Because of that, app subscription models are popular amongst audio and video streaming and news services.
Also, if you're thinking about implementing this strategy, take the audience into consideration. Apps that use the subscription model count on more serious and reliable users.
In general, only 5% of the most successful apps use a subscription revenue model or develop subscription-based mobile apps.
Selling Merchandise
This approach is trendy among e-commerce shops. Seemingly, it's a relatively simple approach; brands use the free app to sell physical goods.
Amazon has even started a service called Merch by Amazon to encourage the app publishers to utilize the app merchandise model.
You can reach out to more people when selling your goods online. Also, this way, users can more easily browse orders and inventory.
On the other hand, this monetization model is often hard to apply because of the complicated software integration that leads to poor user experience.
Start creating your own mobile app for free!
In-App Purchases
With the in-app purchases model, users can purchase directly in the app for additional convenience features or content.
Most game publishers use this model, mainly because of digital money. Also, most of them have more than one app currency, so it's not unusual to find gems, coins, and gold in one game.
This significantly contributes to user engagement. For example, mobile games like Angry Birds and Clash of Clans rely on this in-app purchase strategy as their main money income.
The in-app purchase model is a highly non-invasive and effective strategy for converting non-paying app users into paying users.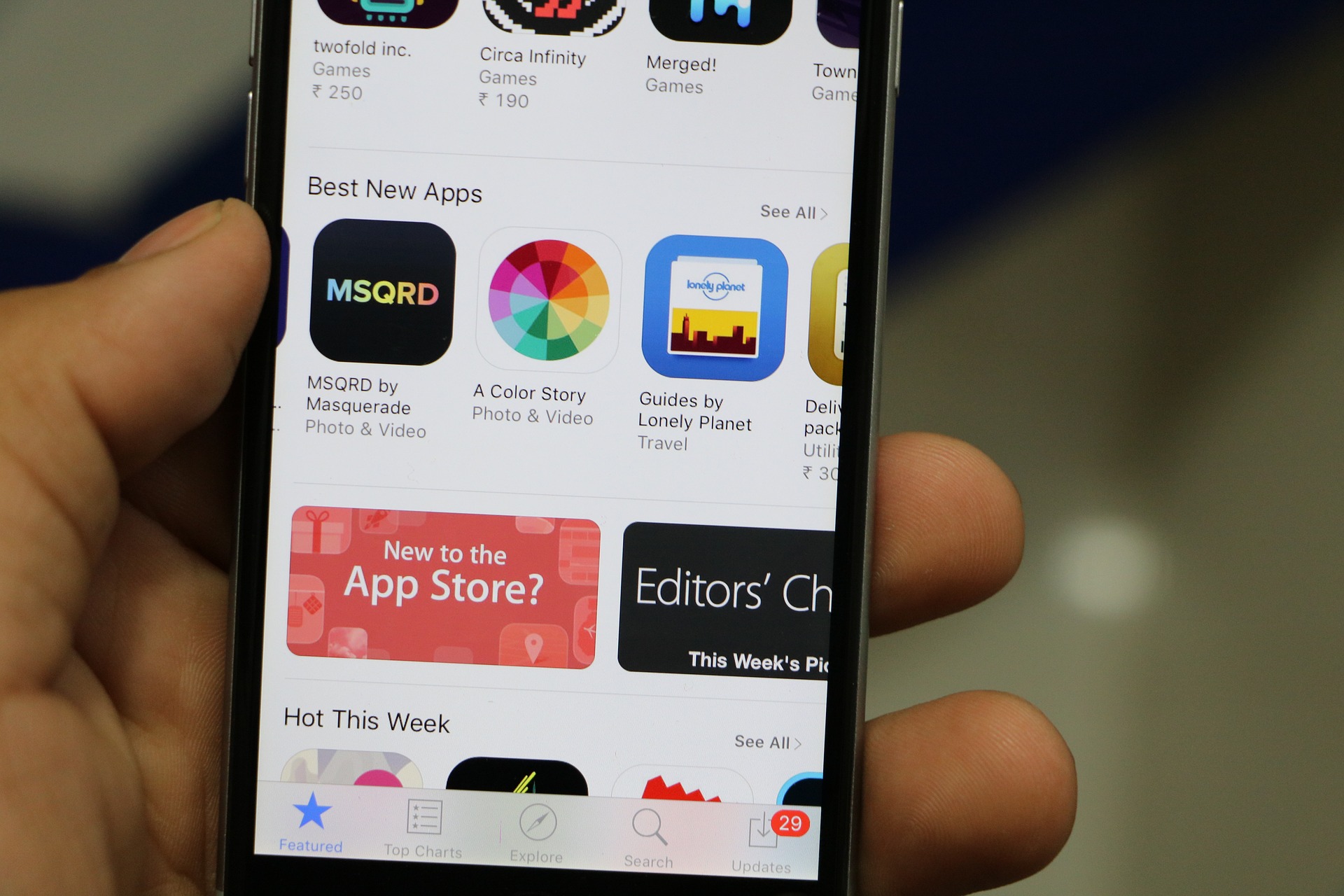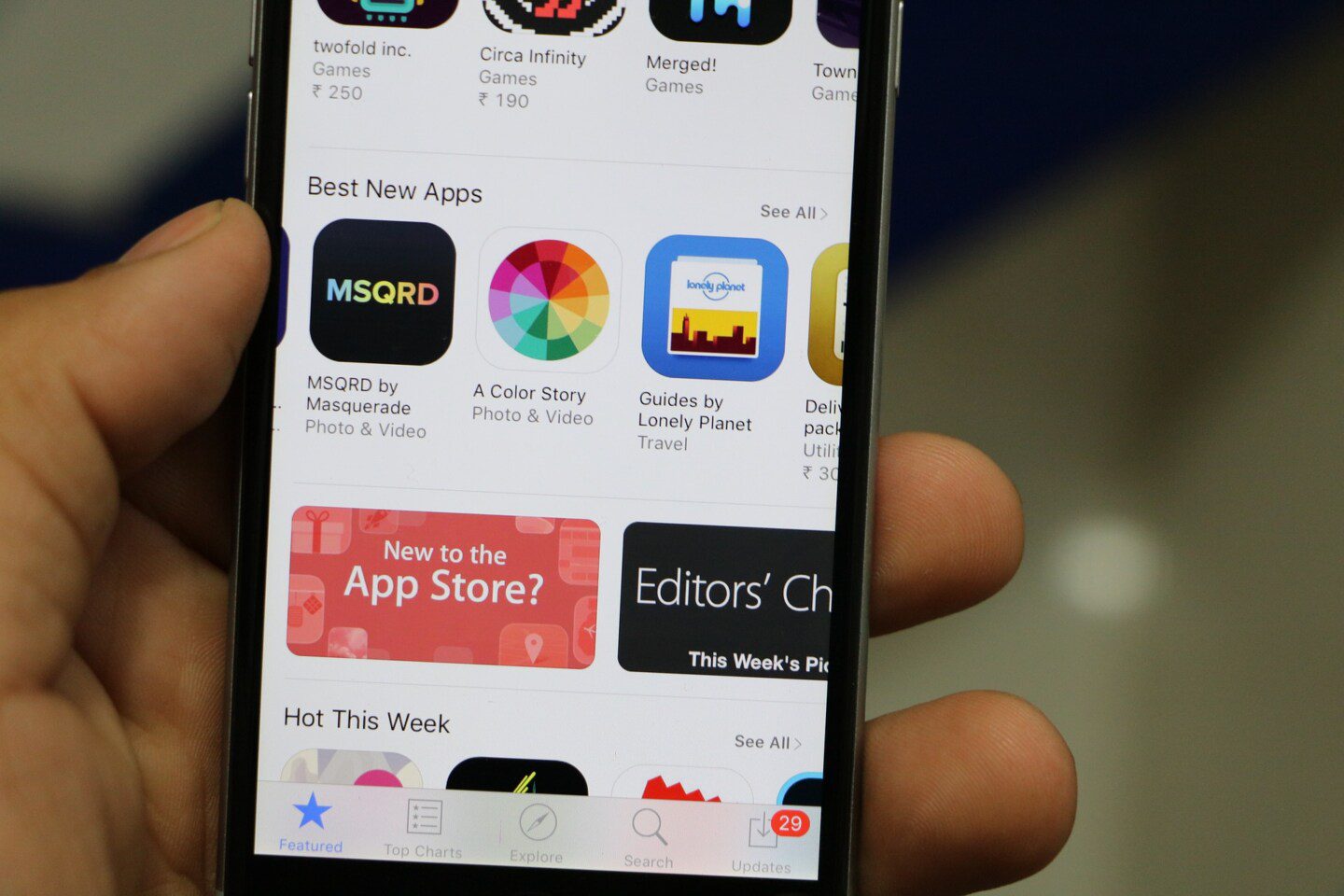 Sponsorship
While sponsorship is not often used in the app world, it can be an effective strategy if used correctly.
A good sponsorship model means making a niche app for a target audience and then launching it to help make other companies profit.
Before applying this model, make sure you list all the potential sponsors who share the same target market as the app.
The app has to have a strong brand with a loyal user base; otherwise, it won't be successful.
Affiliate Marketing
The affiliate marketing model promotes a third-party service or product to create revenue.
When conducting this strategy, you can use pop-up ads for advertising the services or products.
There are different types of referral marketing:
Cost per acquisition or cost per action (CPA) earns you money every time someone installs the app of the brand you're marketing, clicks on their ad…
Cost per click (CPC) earns you a certain amount of money every time a user clicks on the displayed ad.
Cost per view (CPV) is based on the number of ad views in a certain period.
Cost per install (CPI) earns you money when the user clicks on the ad in your app and then installs the app you're marketing.
Start creating your own mobile app for free!
Collecting and Selling Data
When users use any app, that app collects data about user interaction, behavior, and more. Other companies in different areas highly seek all that data.
Those data usually refer to the users' email addresses, preferences, and social media accounts.
You can use that data to enhance your business model or sell it to outside researchers and companies.
What can be troubling about this method is that it's sometimes hard to conduct customer data security.
Freemium Upsell
Freemium upsell is not unusual in the app market. The app is free for download, but to access the advanced-level features, the user has to make in-app purchases.
With the freemium model, you'll have no problem acquiring new users. They will most likely want to access the premium features if they like the content.
This strategy is proven to work in educational and fitness apps.
Still, it's essential to find the correct measurement between free and premium content. Users with free versions must feel like they're getting enough content, while premium users have to feel like advanced features are worth paying for.
Physical Purchases
Many e-commerce businesses have used the power of free apps to sell their products or physical goods via the app.
Rovio, the company behind the previously mentioned Angry Bird, has used their free game app to sell their physical items (t-shirts, backpacks, posters…) and, in the process, have earned millions.
Another example is Amazon. They have created a Merch self-service program so people and brands can achieve revenue from their merchandise.
This model can be successfully combined with affiliate programs and partnerships to create even more revenue.
Transaction Fees
Transaction fees in one of the easiest ways to monetize your app. It's particularly recommended for those apps that provide a platform that deals with digital transactions daily.
This is how it works; if your app has an option that allows third parties to sell services and goods, and these purchases can be made online, you can take a small transaction fee for every purchase.
Those fees accumulate over time and can earn you a proper money amount monthly.
However, know that the app transactions model is incompatible with any other monetization model.
Crowdfunding
Crowdfunding is a relatively new way to make money, but there are already a bunch of platforms like Kickstarter, Patreon, Indiegogo that you can implement this monetization strategy on.
All you have to do is share your app vision on one of these platforms to get donations from people worldwide.
If you're thinking about monetizing your app through crowdfunding platforms, make sure you present your idea well. Competition is fierce, and people don't just donate their money to anything.
Keep in mind that the crowdfunding model has proven to be increasingly more successful with non-gaming mobile apps.
Start creating your own mobile app for free!
How To Choose the Best App Monetization Methods
Now that you got to know each monetization technique a little better, it's time to choose the best one for your business idea.
Recognize & keep the type of app in the center
Before implementing any monetization strategy, you need to understand the type of your app. Ask yourself, what's the purpose of my app, and how will it contribute to the online users?
Once you know that, determine the type of monetization strategy. Some strategies are just more logical for a particular type of app.
For example, the subscription strategy probably won't work as well on a mobile game app as it does on a music app.
Competitor analysis
When making a competitor analysis, look at the advanced smartphone features, design, or functionality.
Monetization strategy is just as crucial to their success as those other things. Look into how good their strategy is, and do they use one constantly or combine?
Alike competitors might be using the same monetization strategy for years. So that could be a chance for you to find the loophole in the market.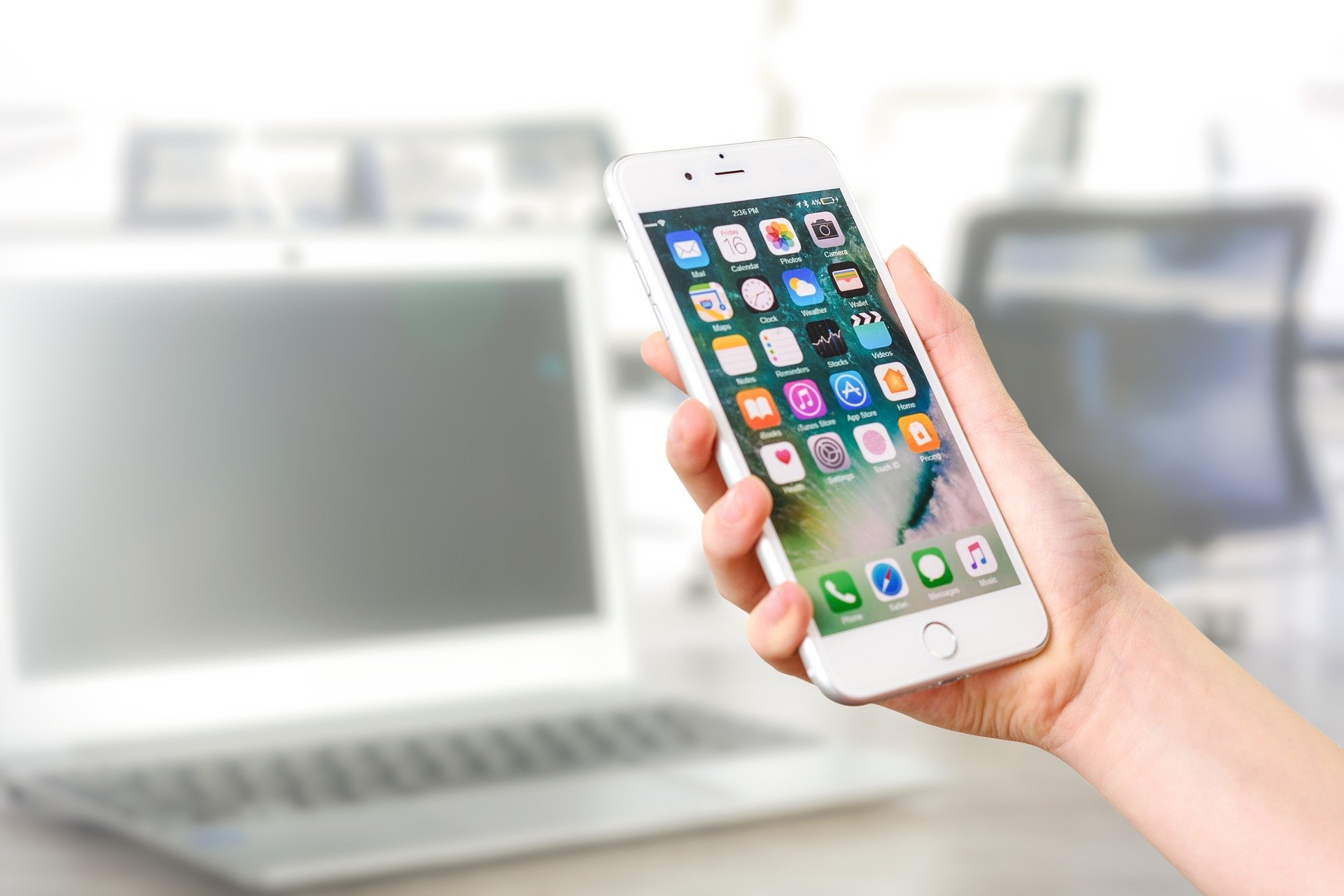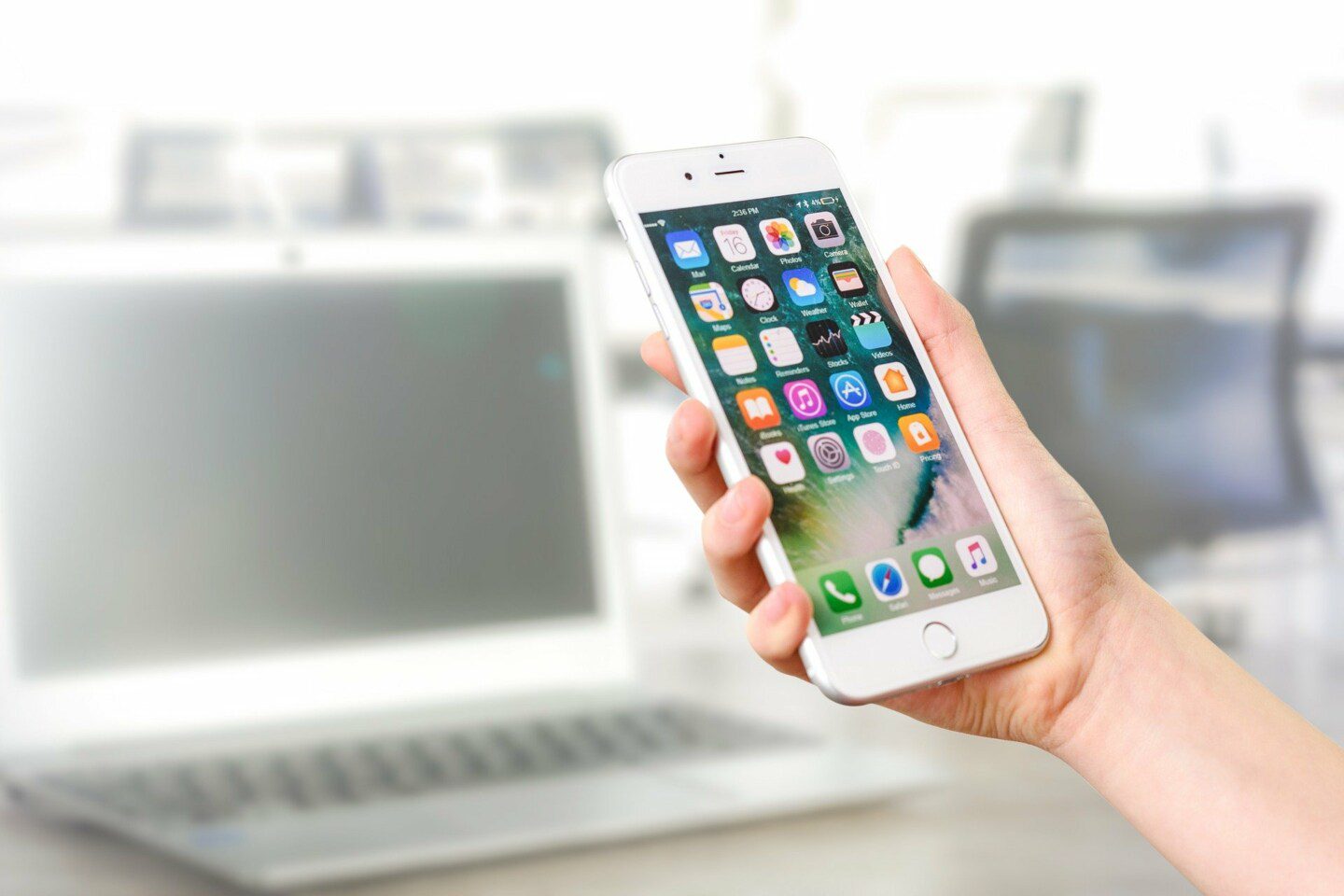 Know your target audience
For the best user experience, you need to know who your target audience is before making an app.
By studying the user interaction, behavior, and feedback from your target audience, you can make your apps for users with features they want and need.
This way, you'll have no problem acquiring and retaining users.
Start creating your own mobile app for free!
Difference Between Free Apps and Paid Apps
There's a difference between free apps and paid ones, namely how they make revenue.
Free apps:
Attract more target audience and get the majority of downloads
Use user's reviews to fix the app's glitches
Cheaper and more straightforward than paid apps
Use different app advertising monetization tools
It can be used as a brand extension and to expand the brand name
Paid apps:
A lot fewer app downloads due to initial cost
The raised expectation for functionality and design from the app user
App development costs are much higher than with free apps
Without the trial period, the users are less likely to download the app
Reduce effective monetization methods
Bonus Tip: Leading Trends in Free App Monetization
These four app monetization models have recently been proven effective when it comes to the best pull of users.
Find out even more about them and why is it that precisely these strategies have gained popularity in today's world:
Freemium app model
Since the majority of the apps in the app stores are free, the freemium model is a great way to attract a user at first and then increase user engagement by offering premium features.
This model is so popular because it isn't invasive but rather appealing to both types of users; those who want to explore how the basic app works and those who wish to premium functionality.
Even better, the research has shown that converting non-paying users into paying ones has been successful in many cases with this strategy.
In-app purchases
Users, especially younger generations, love apps' convenience, and visibility.
This is especially true with e-commerce businesses that have decided to make an app for their online users.
E-commerce apps with user navigation that doesn't disrupt users have significantly increased any brands' revenue.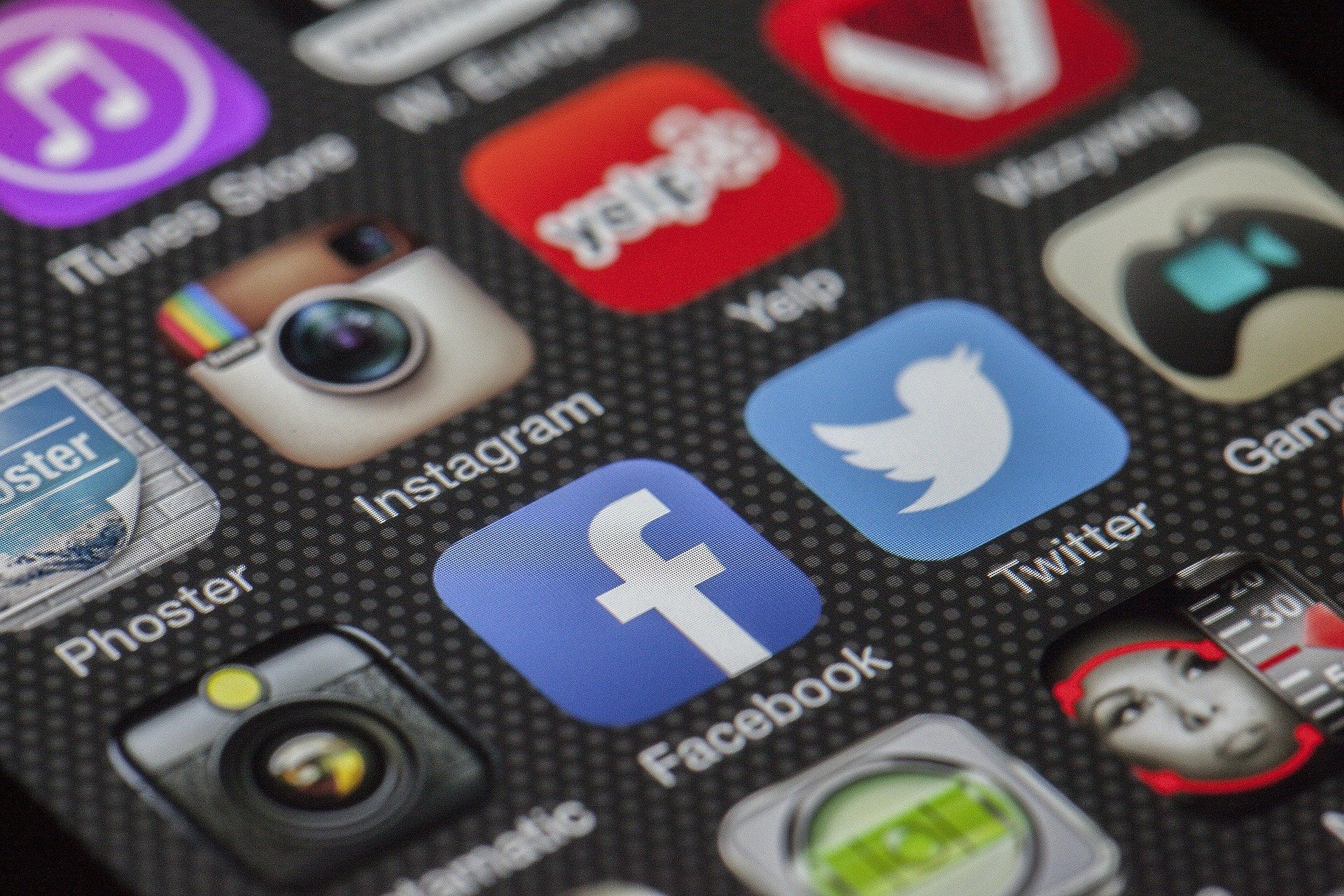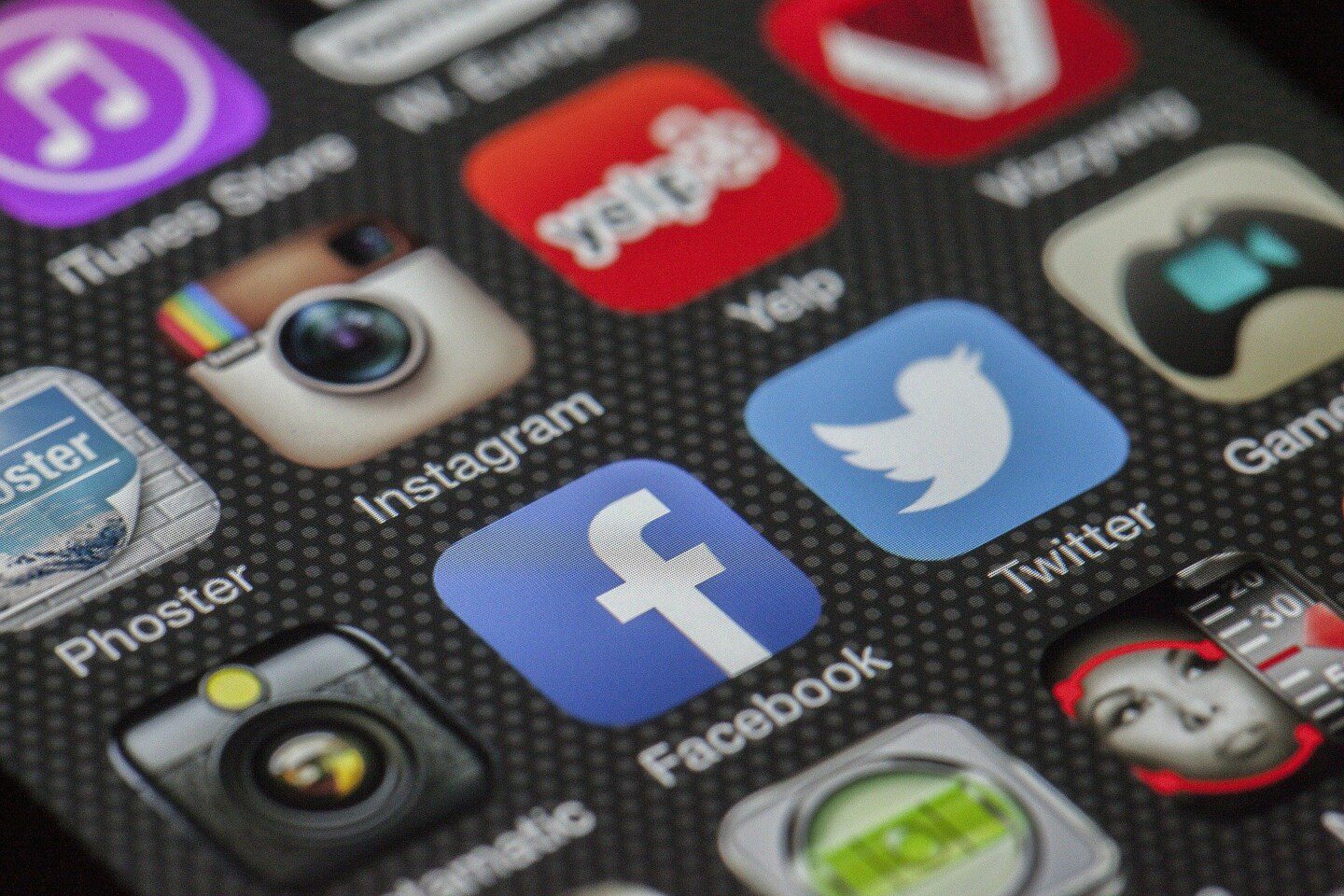 Native ad placement
Native ads have already been the most non-invasive type of advertisement strategy. But with the contextual signs and the advancement of machine learning, they have become one of the leading ways to monetize your app.
Nowadays, the app ad integration is so good that users aren't even slightly annoyed by it; thus, the user experience is optimized.
Subscription method
Although it was previously reserved only for music/video streaming or news service apps, it has found its way to all types of apps.
Since 2018, Apple has made subscriptions available in all app categories.
Still, to make this method work for your app, make sure you produce a lot of quality content. Otherwise, it could fail.
Start creating your own mobile app for free!
Global Download Statistics of Free and Paid Apps
Not only are the free apps prevailing on the mobile app market, but they're also making more revenue in the long run than paid apps.
That is entirely possible due to the intelligent app monetization strategies they utilize. Look at these verified statistics if you don't take our word for it.
5 to 10% of users are willing to pay for an application, but only one with high quality and performance and specific functionality.
Techcrunch says that more than 90 percent of market apps are now free.
The app market is vast, and worldwide app revenue has increased to almost $190 billion by 2020. According to Statista, the top-grossing apps are all free of charge.
Smartphone game development company BrightHouse successfully increased its app earning by 130% through cost-per-view networks.
The global statistics indicate that mobile phone users do not habit spending money on their apps. The numbers also say that there is not much money to be made by putting a price tag on your mobile app.
Customer engagement aims to offer value to the customer, so they feel engaged and contribute to the brand revenue.
Frequently Asked Questions About How Do Free Apps Make Money
How do apps make money if they are free?
You can use multiple monetization strategies to make money with your free app.
While some are more suitable for specific app types, most are highly recommended to use regardless of app type.
Also, remember it's advisable to use more strategies at once and switch it up according to your business model.
Can you become a millionaire by making a free app?
Of course, with the right monetization strategy and over time, you can become a millionaire by making free apps.
Do free apps make money per download?
No, but you can monetize free apps with strategies like advertising, subscriptions and selling merchandise and more to earn revenue.
Additional resources: