In-App ads are becoming more and more popular by the minute, boosting the user engagement rates, because of their many benefits for mobile marketers. By the end of 2021, mobile ad spend has reached around 341.18 billion U.S dollars, totaling 40% of overall ad expenditure.
There is now dominance of free-to-download apps in the app market, with only a small percentage of users generating income for apps through in-app purchases (IAP). Apps may be able to rely on in-app purchases (IAP) alone, but many more rely on in-app advertising (IAA).
The temptation to present more and more adverts to end-users in order to enhance IAA revenue exists. Overexposure can detract from the quality of the user's experience, therefore advertisers must strike a fine balance when it comes to delivering relevant ads at just the right time.
In this article, we'll take a deep dive into in-app advertising, how it works, and the essential trends you need to know. As well as the advantages of mobile website display advertising vs in-app adverts, we'll look at the best networks for in-app advertising.
What Is In-App Advertising?
For app developers and businesses, in-app advertising is a way to generate money by allowing marketers to serve advertisements in exchange for a charge in a short period of time. Using app advertising networks, developers and ad publishers or advertisers can work together on programmatic ad buying through the usage of app advertising networks to supply these in-app advertisements.
In-app advertising is explained in the following paragraphs:
So that an advertisement can be shown to the user, the app on their smartphone sends a request to the mobile advertising network.
An algorithm is used by the ad network to discover the best and highest-paying ad from a vast number of possible advertisers, including user data.
The advertisement is then sent to the mobile phone app, where it is shown in real-time on the user's smartphone.
Developers can choose from a number of ad types and sizes to better monetize their apps by utilizing these several ad formats that are readily available. A variety of ad formats are accessible, including banners, pop-ups, interstitials, rewarded videos and other video content and more.
Mobile apps that want to monetize their real estate by showing advertisements to their customers can do so through in-app advertising. That is to say, ad buyers pay them for the privilege of displaying adverts within their app, as we described in the text above. IAA, or in-app advertising, is used extensively in a variety of genres, including gaming, social networking, utility, and entertainment (alongside IAP revenue).
We'll go into the various strategies for showing and analyzing the success of these advertisements later on.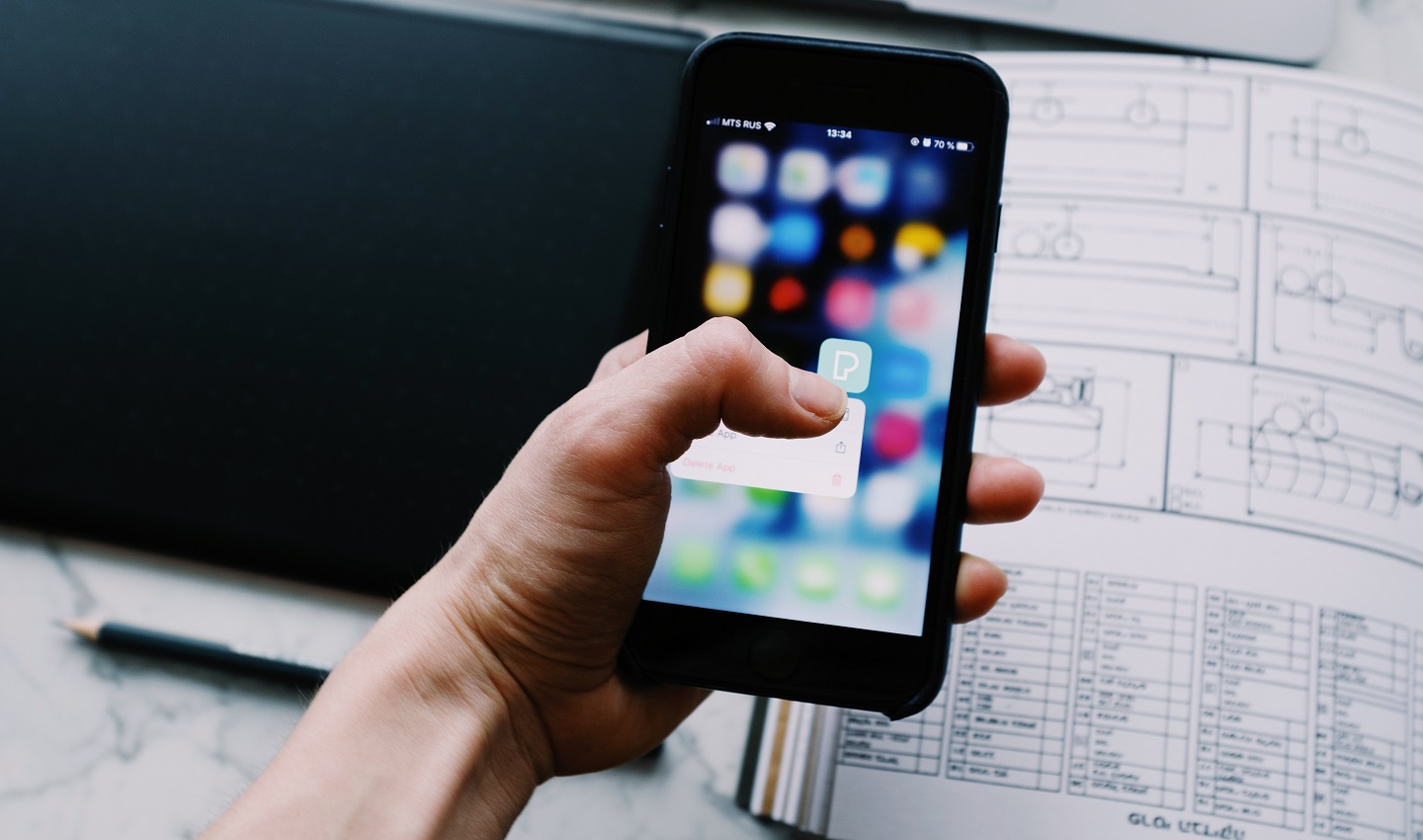 Why Is In-App Advertment Important?
Businesses today spend millions of dollars on marketing. According to statistics, global mobile ad spending reached 276.21 billion U.S. dollars in 2020. In 2021, alone, mobile ad spending has reached over 341.18 billion U.S. dollars, accounting for 40 percent of total ad spending.
In the last several years, in-app advertising has become an essential strategy for publishers that want to make money from their mobile content. Today's advertising landscape necessitates that publishers take mobile ads into account when planning a campaign, if they want positive outcomes, ultimately boosting their in-app experience and generating in-app advertising success.
In North America, 26% of total media time, and 88% of mobile time is spent in-app, which means there are incredible benefits to it if you can use IAA effectively.
7 Benefits Of Using In-App Advertising
Personable
As opposed to traditional mobile advertising, in-app mobile advertising allows advertisers to create ads that are more relevant to their audience's interests and encourage them to click through. In addition, before downloading an app from the app store, developers always ask the user's permission first. Because they have a clearer idea of who they're trying to reach with their ads, ad publishers have more power over the creative process in creating positive advertising experiences.
Consider the fact that the recent loss of data tracking across apps, which was pushed forward by the current edition of iOS 14, would make targeted advertising substantially more difficult. As a result, the value of first-party data and immersive ad units will skyrocket.
No More Ad Blockers
If a user has an ad blocker installed, banner advertising is unlikely to appear. Because of the freemium business model, in-app advertisers don't have to worry about serving advertising to mobile users who don't have to pay to use the app.
More Opportunities
Advertisers and app publishers have a lot more latitude when it comes to monetizing mobile apps than they do with mobile websites. That is one of the reasons that the mobile advertising business has skyrocketed over the past few years, with more possibilities.
In-app advertising has proven to be a viable monetization technique for mobile ad companies. Ad serving is a popular way for mobile app developers to monetize their work. To give you an example, Zillow, a leading online real estate company, posts ads for affiliated businesses so that they may reach a specific audience of consumers via the Zillow app. By creating different content types for each group they are expanding their ability to appeal to many.
More Engagement
Ads that are shown at the appropriate time and in the right place are more likely to be interacted with, resulting in higher levels of customer loyalty and, eventually, higher revenue and the number of engaged users. Different game apps fall into this category. Rewarded videos, for example, award users with in-game currency for watching advertisements. A game reward is a great way to get people involved because they're self-initiated, and they frequently demand players to play on consecutive days in order to win a prize.
As an app developer, you can also decide where an ad appears in your app and when it is most effective. The ability to seamlessly integrate the ad into the user experience will result in a better overall experience for the user, creating an ideal audience.
A Key Revenue Stream
Many free apps rely on two revenue streams unless they're designed utilizing a subscription model like Netflix or Spotify, in which case they rely on subscriptions. IAP is the first, and IAA is the second.
It is unlikely that most app developers will be able to cover their costs solely through in-app purchases (IAP) in the gaming industry. In particular, this is true for softer genres like hyper-casual and casual games, which have low IAP rates (the former is often based solely on IAA). Advertising can be put between levels and transitions in gaming apps because of the UX's affinity for IAA. An example of this would be a shopping app, in which the end aim is to entice the user to make a purchase, yet even a minor interruption can drive the user to exit the app.
In-App Targeting
A correct target audience is a key to success in any marketing method. Advertisers and publishers can only collect limited information about mobile users while they browse websites using cookies. Ad providers can, however, collect additional specific information about the user's device, such as age, internet service provider, gender, operating system, kind of device, and location, while the user is using an app.
Higher Chance of Conversion
Apps have a 120 percent higher conversion rate than mobile websites, according to research. According to a Criteo study, consumers who come via in-app advertisements see 4.2 times as many products as those who don't come from in-app ads. In light of this, you might want to consider including in-app advertising in your toolkit.
Enter into Shoutem app builder and start creating your app!
In-App Ad Examples: Best Practices By Experts
Installs aren't everything, but they're vital for expanding your user base and getting you started on the path to success with your software. For us, they represent the beginning of a journey toward app dominance. For the time being, we're only focusing on user acquisition advertising, which has the primary purpose of generating app installs.
For example, what are the qualities of an excellent app ad, and how can they help you achieve your aim of increasing app downloads and gaining a captive audience? Take a closer look at 3 real-world case studies to see what makes them effective and what you can learn from their successes.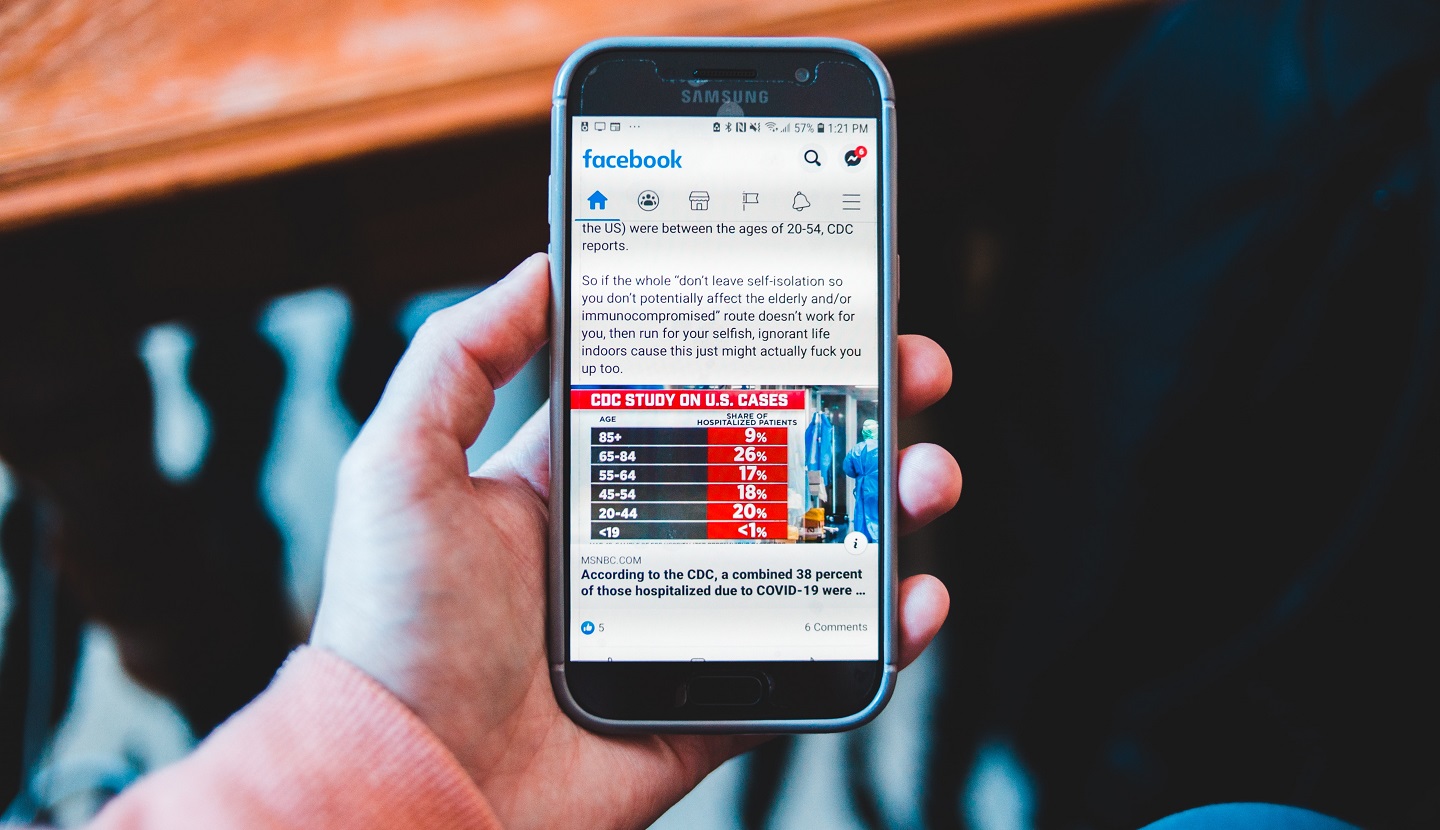 3 Examples of In-App Advertising That Is On the Next Level
Audible
Firstly, it is important to know that full-screen banners can often scare off users. because of their loud feel, that is why we recommend using them in one part of the screen. One of the best examples of banner ads that appeared on top of the screen in Audible's podcasting program is this Audible advertising.
Audible's key call-to-action is the 30-day free trial that it offers. The arrow button on the Audible app tells customers that they will be routed to another app in order to access their downloadable audiobook library, as opposed to the conventional CTA of "Install Now." Audible also benefits from the placement of this advertising. In order to increase the possibility of a favorable return on investment, it is preferable to place an advertisement for an audiobook app within a podcast management software.
BillGuard
Effective audience targeting is demonstrated in this BillGuard software commercial. One of the features of BillGuard is its ability to assist users in tracking and managing their finances. Individuals who are worried about budgeting and keeping tabs on their expenses should apply. BillGuard advertised in the associated software Slickdeals, which specialized in discovering bargains, in order to attract these people.
Since the folks on Slickdeals are comparable to those BillGuard wants to attract, this is an easy way for BillGuard to obtain access to Slickdeals' user base. The fact that BuildGard's in-app commercial does not include the company's name is a standout aspect of this ad. For smaller, unknown enterprises, it's a risky strategy, but one that may pay off in the long run because consumers may not care about your app's name if they don't know what it is. Instead, a user testimonial is used to demonstrate the app's value in the limited ad content area.
A well-crafted user testimonial like this one emphasizes the app's advantages while also emphasizing a compelling review from a real user in order to boost app downloads.
Pokemon Shuffle
This was a type of Instagram feed ad. Advertisements for app installs are a good choice for marketers trying to improve the number of app installs, as we explained in our blog post titled "How to accomplish fantastic app installs with Instagram ads." To give users an idea of what to expect when they download the game, the marketing includes screenshots of the game's visuals. In this Pokemon game, the "Install Now" button directs interested players to the app's download page, thanks to Instagram's special collection of CTA buttons.
In-App Ad Types And Networks That Have the Best Monetization
If you are an ad publisher searching for top mobile advertising platforms and types, here are some of the leading ad networks that you can consider using:
Instagram/Facebook
Some of the greatest ad networks to target your audience through a strong and programmatic advertising campaign can be found on these social media giants. Using an efficient in-app marketing approach, Facebook has the ability to generate hundreds of thousands of impressions and thousands of conversions to achieve campaign goals.
Both Instagram and Facebook's platforms give you a lot of leeway when it comes to audience, timing, and budget for your advertising. Advertisers can target their viewers based on a variety of criteria, including age, gender, region, relationship status, work title, and personal preferences.
AdMob
Admob, a division of Google, is AdSense for mobile devices. A fantastic advertising network for those just starting started because it is easy to use and understandable for newbies to navigate. Marketers can use different forms of content, from video, images, text, or interactive media to provide a programmatic ad campaign. In addition to interstitials, video banners and video content, native adverts, and reward ads, they have access to a wide range of other options.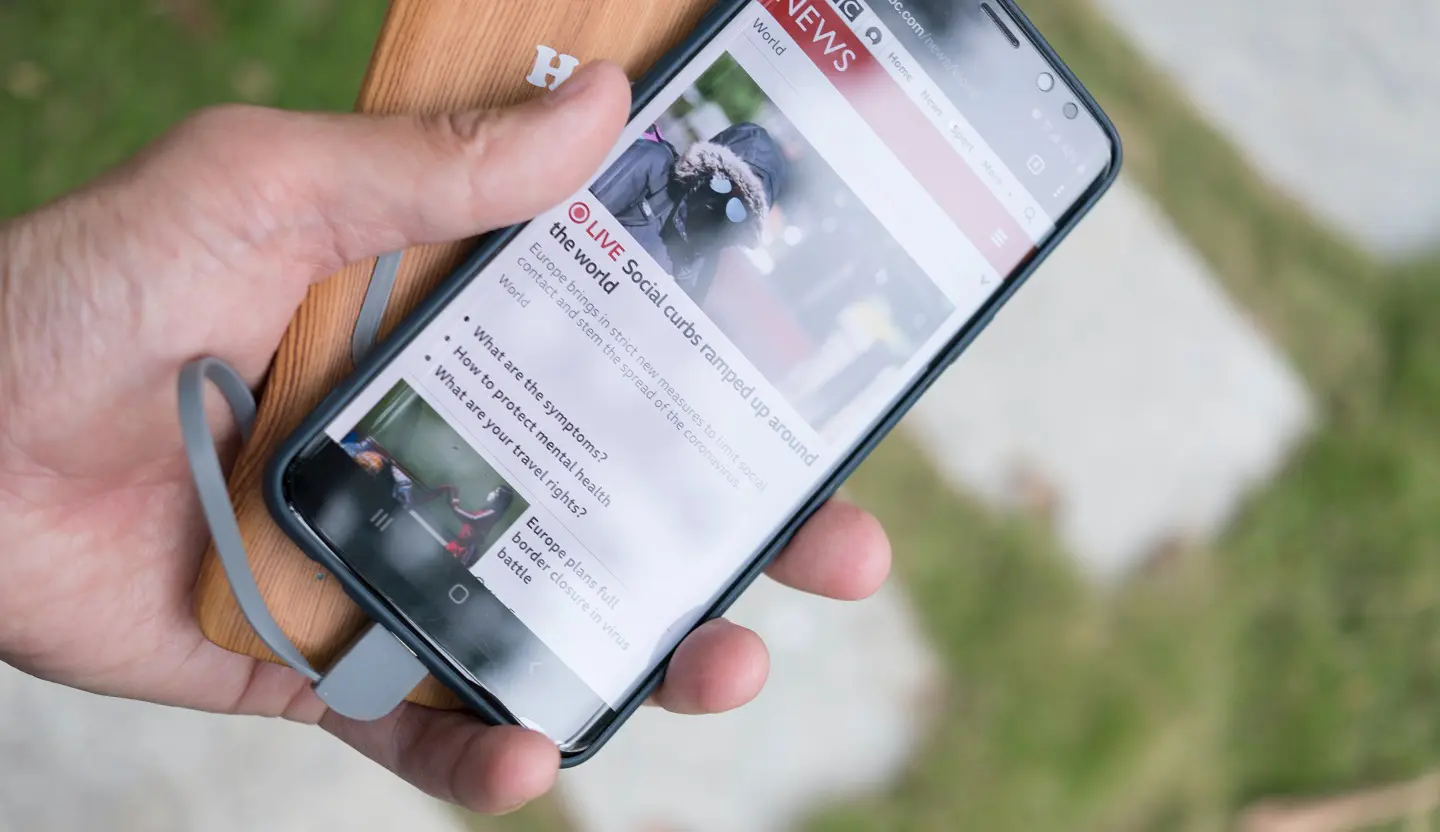 InMobi
Mobile display and mobile app advertising campaigns may all be managed by InMobi from a single platform, allowing you to run a variety of ad campaigns at the same time. CPI and CPC campaigns are available on the network, which is compatible with both iOS and Android devices. Advertisers can choose from a variety of ad forms, including rich media, interstitials, videos, banners, and native advertising.
Unity
A video ad platform designed exclusively for mobile developers for gaming apps is the best way to promote to gamers, and Unity is an excellent choice. The ad network is compatible with both mobile operating systems, such as iOS and Android and desktop PCs, such as Microsoft Windows. Using this one-stop-shop network, advertisers may also leverage in-app shopping, which allows players to browse and purchase items without ever leaving the game environment.
Smaato
Smaato is an excellent mobile ad network because it has more than 90,000 active advertisers. Publishers and indie developers have a good chance of selling advertising space because of Smaato's large advertiser base. It's also possible to take advantage of real-time bidding with SPX, the Smaato Publisher Platform.
In-App Advertising Market Statistics
More than half of Americans play mobile games, making gaming apps a great way to reach a wide range of users within the apps they regularly use.
According to a survey, only 5% of app users make in-app purchases (IAP) and make money for apps (smaato.com).
In-app media time accounts for 26% of total media time and 88% of mobile media time in North America. (appsflyer.com)
More than two-thirds of brands (68 percent) rely on IAA to promote their products or services, according to a study. (appsflyer.com)
Enter into Shoutem app builder and start creating your app!
Bonus Tip: In-App Advertising Cost
CPM stands for Cost-Per-Mile, which is a techy way of stating Cost-Per-Thousand. It is one of the most important metrics for digital advertising and mobile in-app advertising, used by mobile app marketers. A thousand mobile app ad impressions cost the advertiser $1,000, and the publisher knows how much money they can make for every 1,000 impressions they deliver.
In the past, different app pricing models have been established. Ad metrics like CPM rates, CPC, and CPA rates all have their place, but the CPA pricing model, which stands for Cost-Per-Action, is the most important to mobile advertisers since it gauges the cost of specific activities in mind that users perform with digital products. Despite this, CPM has long been the metric of choice for mobile publishers, who get compensated primarily on the number of times their advertisements appear within their apps, rather than on whether or not users act on the advertising they see.
CPM rates and advertising budgets can be very complex to calculate for a beginner advertising agency. However, in-app ad rates are more than just a matter of formats. Advertisers' budgets can be influenced by a variety of other things. For example operating systems, time of day, geography, physical location, device type, and time of year are all factors that can affect your ultimate in-app marketing cost.
Here are some more relevant rates to help you understand:
2021 average Facebook CPM rates – $14.1
2021 global iOS Rewarded Video eCPM rates range – $1.96 – $14.5
2021 global Android Rewarded Video eCPM rates range – $1.59 – $11.45
2021 global iOS Interstitial eCPM rates range – $2.27 – $9.64
2021 global Android Interstitial eCPM rates range – $3.01 – $10.11
2021 global iOS Banner eCPM rates range – $0.16 – $0.38
2021 global Android Interstitial eCPM rates range – $0.16 – $0.52
As we already mentioned calculating cost can be very challenging if you are doing it on your own. Lucky for you, Shoutem offers many publisher pros, including drag and drop features that will do all hard lifting itself while making sure to give you the best value possible.
Frequently Asked Questions About In-App Ads
How does advertising in apps work?
An ad request is first routed through the mediation solution when it is made. After that, it connects to the ad network and finds the best-paying ad for that user. People who see an advertisement on these networks are more likely to click on an action button because they can promote an app to a large audience and generate high-quality traffic.
How effective are in-app advertisements?
When compared to organic users who aren't looking for anything in particular, users who interact with in-app adverts see 4.2 times as many products every session. That means there are an additional 4.2 chances for a user to become a paying customer, which will ultimately mean better campaign performance.
How do you get ads on your apps?
The use of in-app advertising is a great way to make revenue quickly for free apps. Using in-app advertising is a great way to monetize your software. The first step is to determine what you want to accomplish. The following is to choose the right network for monetization from a list of available advertising networks. Then you have to decide on the best advertising format for your in-app content, from video to banner ads. Lastly, you have to set on an ad pricing scheme that is most appropriate for your business.
How do ads work in apps?
In order to monetize your app within this competitive market of in-app advertisements, there are a few crucial procedures to follow. Choose an advertising network, then you also need to decide on the format of your in-app ads and what type you want to run.
Why are apps filled with ads?
To simplify it we can say that in-app advertising is now the fastest-growing form of mobile advertising, because of it's increasing popularity, many marketers have jumped on this train and that is why now every app is filled with ads. More than $7 billion in app-install advertising income in the United States was generated in 2020 alone, according to BI Intelligence.
Mobile advertising experts have been watching the rise of in-app advertising attentively for some time, and they've gathered a lot of information to support their findings. This is not new news for advertising companies, but it's a big deal for consumers because they are bombarded with information.
Because of higher CTR, more time spent in apps and better targeting options marketers are set to succeed in this crowded market when they use in-app advertising.
Additional resources: