Usually, when you ask people about what mobile app they use the most, you'll find that answers gravitate towards social network apps, chat apps, or even fitness apps. However, there are some really weird mobile games (and apps) out there that beg the questions: who on earth installs this kind of thing and why?!
Still, while these strange and weird mobile games have clear purposes (mostly) because they are indeed intended for such a narrow swath of people, they seem weird to us. Here are the top 11 weirdly interesting apps out there:
1. Paper Racing
Have you ever raced someone to see who could unroll a roll of toilet paper the fastest? Nope, we haven't either. If you are eco-conscious and don't like waste, this is your chance to challenge a colleague and see who can more quickly unroll a roll of toilet paper! But is it hard to play? Nope again. Start this addictive game by simply swiping a roll of toilet paper (sounds weird, doesn't it?) as fast as you can.
P.S. You can even change the toilet paper pattern!
2. Weird Guys
Weird guys is a game full of weird guys. No joke. The point of the game is that there are these weird guys who are attracted to flowers. To attract weird guys, you'll find a flower hanging on a platform in the middle of the screen. The flower attracts weird guys, and it is your job to tap on them to prevent them from getting the flower. When you tap on them, they turn into money or an egg from which another weird guy hatches. We know, weird. You can then upgrade the flower and create new flowers, which will attract different, collectible weird guys.
Weird game, but it seems to have a dedicated following.
3. Plumber Crack
Like many sports where hitting a target is paramount, it is no different with Plumber Crack, where the target is, well, you guessed it, a plumber's crack. In this game, you aim ice cubes into the plumber's nickel slot as he or she bends over to fix something under a sink. For each successful hit, you get that number of coins; moreover, consecutive hits increase the number of coins you get. You can then use your hard-earned money to buy clothes or a tattoo for the plumber in question. Also, you can choose the gender of your plumber as well as different locations!
Hint: It's easier when your target is male…because he's got a bigger target!
4. There Is No Game
Looking at the comments and ratings on Google Play they look great, why not give it a try? After the whole game there is a voice that says there is no game, but still gives hints on how to manage in the game. All the time stretches "there is no game", but just need to find a game! You need to click on everything so you can continue with the game – be creative and you will find a goat near the water 😉 Good luck!
P.S. This is definitely the author's favorite "non-game" game, and I would definitely recommend it for a bit of a laugh!
5. Milk A Cow
If you have never ever milked a cow, and want to take that off your bucket list – now is the chance! To be honest, I'm a little ashamed to admit how interesting it was for me to do it (the best day at work ever!). So, it is necessary to fill the bucket with milk in as little time as possible, but if you do it very quickly, the udder starts to move a lot, and then most of the milk goes on the side. You can even choose what kind of challenge you want – as much as a minute or how fast you can fill a bucket of milk (10 Liters )!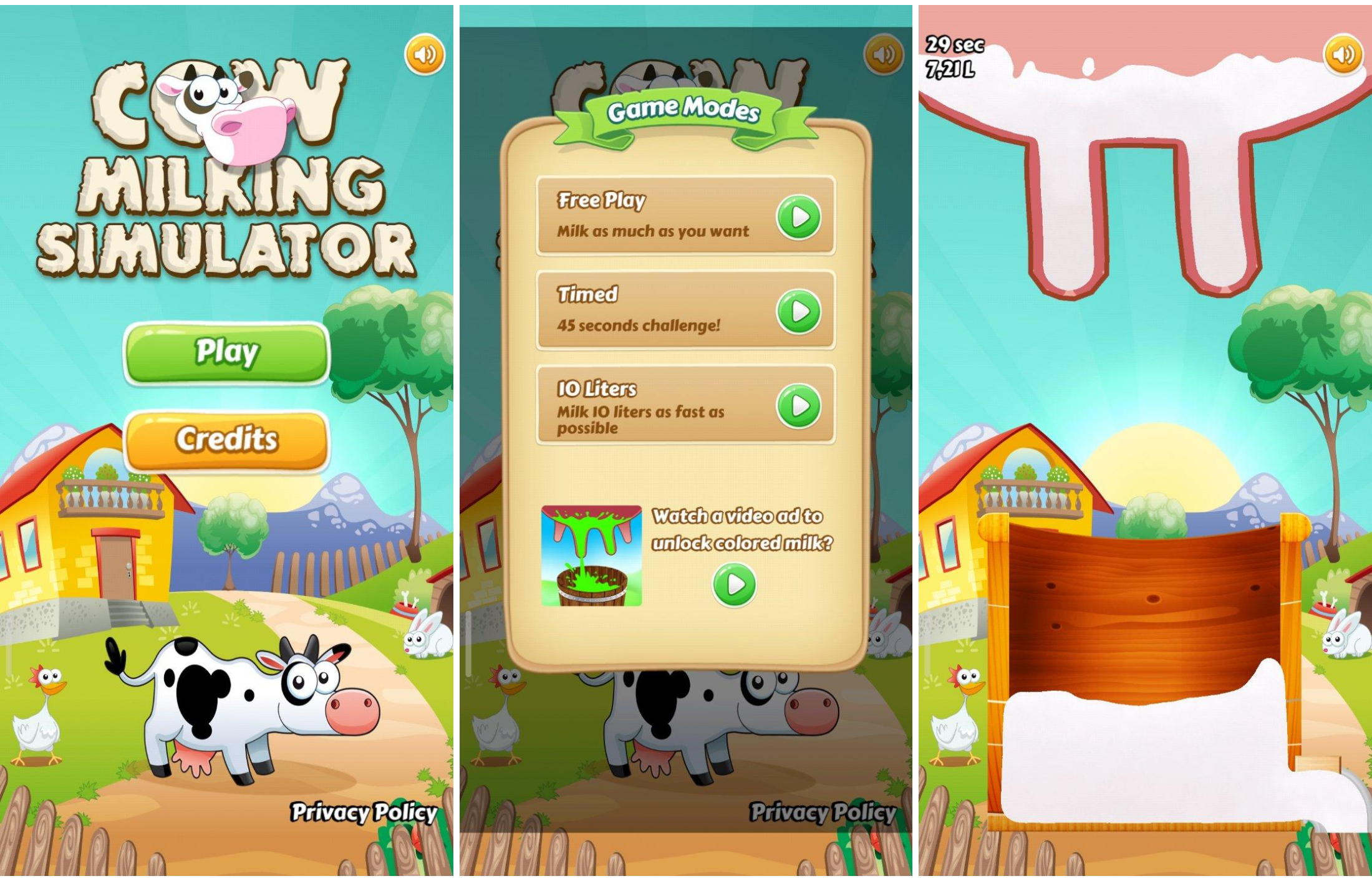 6. Daddy Long Legs
There are some games where you need to save a bride or princess, conquer the world, win money, or find treasure. In this game, you need to know how to walk. Do you think walking is easy? What about walking on stilts? In Daddy Long Legs, you need to pull off the legs of a namesake spider and maintain balance. It's macabre but kinda fun. With your winnings, you can change outfit, but doing so doesn't make the game any easier!
P.S. This game has ads. Lots of ads. So you need to get out of Google Play or the App Store now and then for a refresh
7. Binky
Binky isn't a game; it's a weird social network! If you are addicted to social networks, scrolling, and swiping, but you're tired of bad news, negative posts and don't want to watch how people spend their time, this is the right network for you!
What else? "Binky gives you the incessant micro-thrills of scrolling through stuff, never knowing what's coming next, without all the hassle. And the things you do in Binky don't end up on a server somewhere for the world to see. It's all the fun of social media with all the privacy you wish you had!"
You can scroll infinitely and see lots of interesting "Binks," like them, comment on them, and even swipe them! You can also share them, but here, sharing doesn't do a thing.
8. Pimple Popper
We've seen this game all over the internet, and now was the time to try it out. If you're not grossed out by this kind of thing, look forward to popping at least four different pimples, each with their own approach. Popping isn't easy, though, and you'll hear a painful sound when you pop incorrectly! Wow! This is one well-done user experience. We didn't pass the first level, can you?
P.S. We now know there are four different pimples and how to treat them.
9. Make It Perfect
If you are a little OCD, this is for you! All you need to do is make everything perfect, harmonious, and symmetrical. When you do this in the game, you pass a level. Look forward to tasks like arranging balls in one direction or setting set all the bricks on your house in the same position.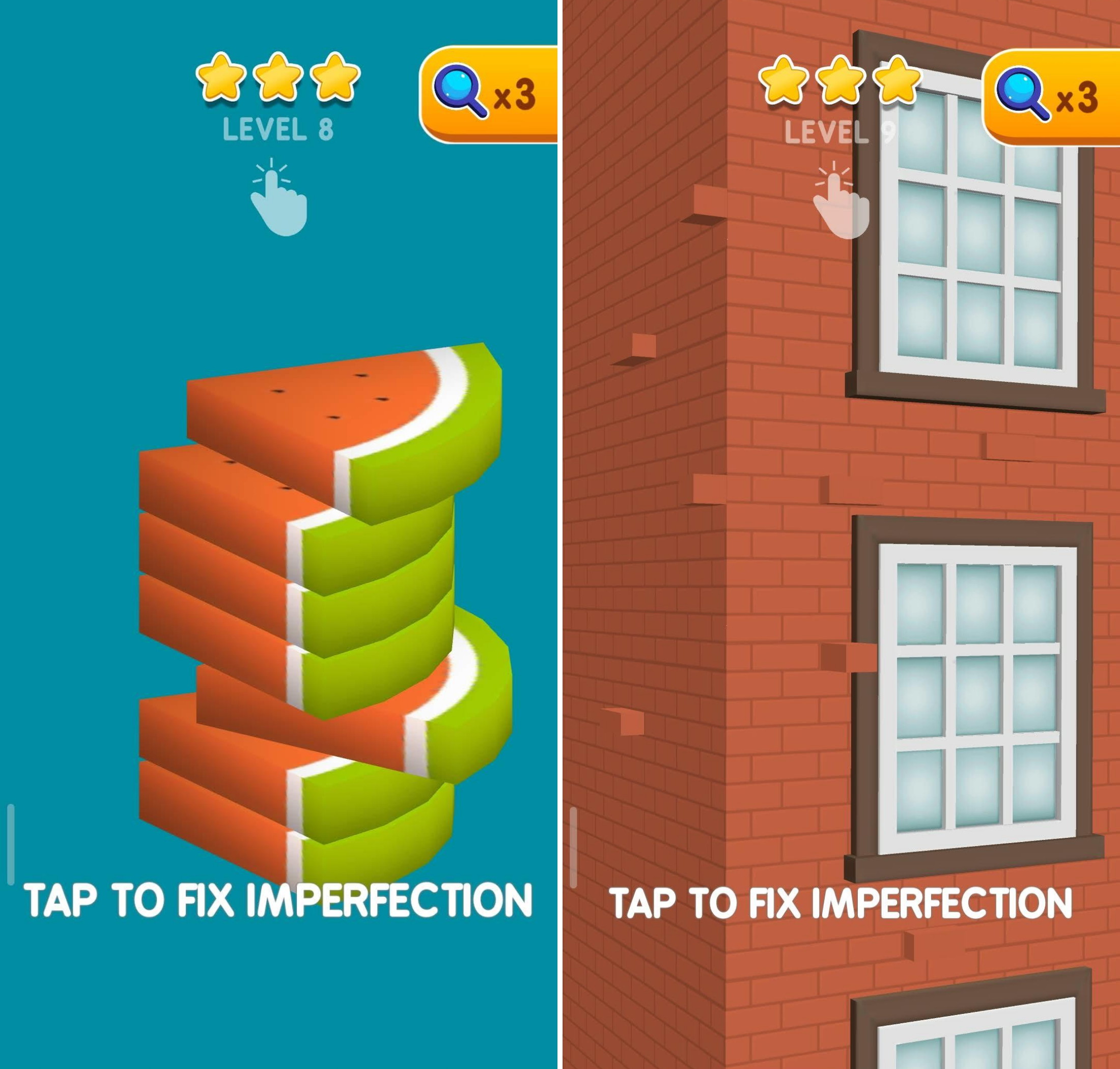 10. I Peel Good
Peel your fruits when your not even in your kitchen! Like "Make It Perfect," "I Peel Good" is fun, but in an OCD kind of way. Use a vegetable peeler and peel away through fruits and vegetables while they turn around for easy access. We must admit, this game is very satisfying.
11. Toast Simulator
The last on the list of weird mobile games is Toast Simulator. You make toast. That is it. You tap on the toaster, and the toast goes out. Sometimes it goes back in; sometimes, it goes to heaven. But that is it. Don't think too hard about this one.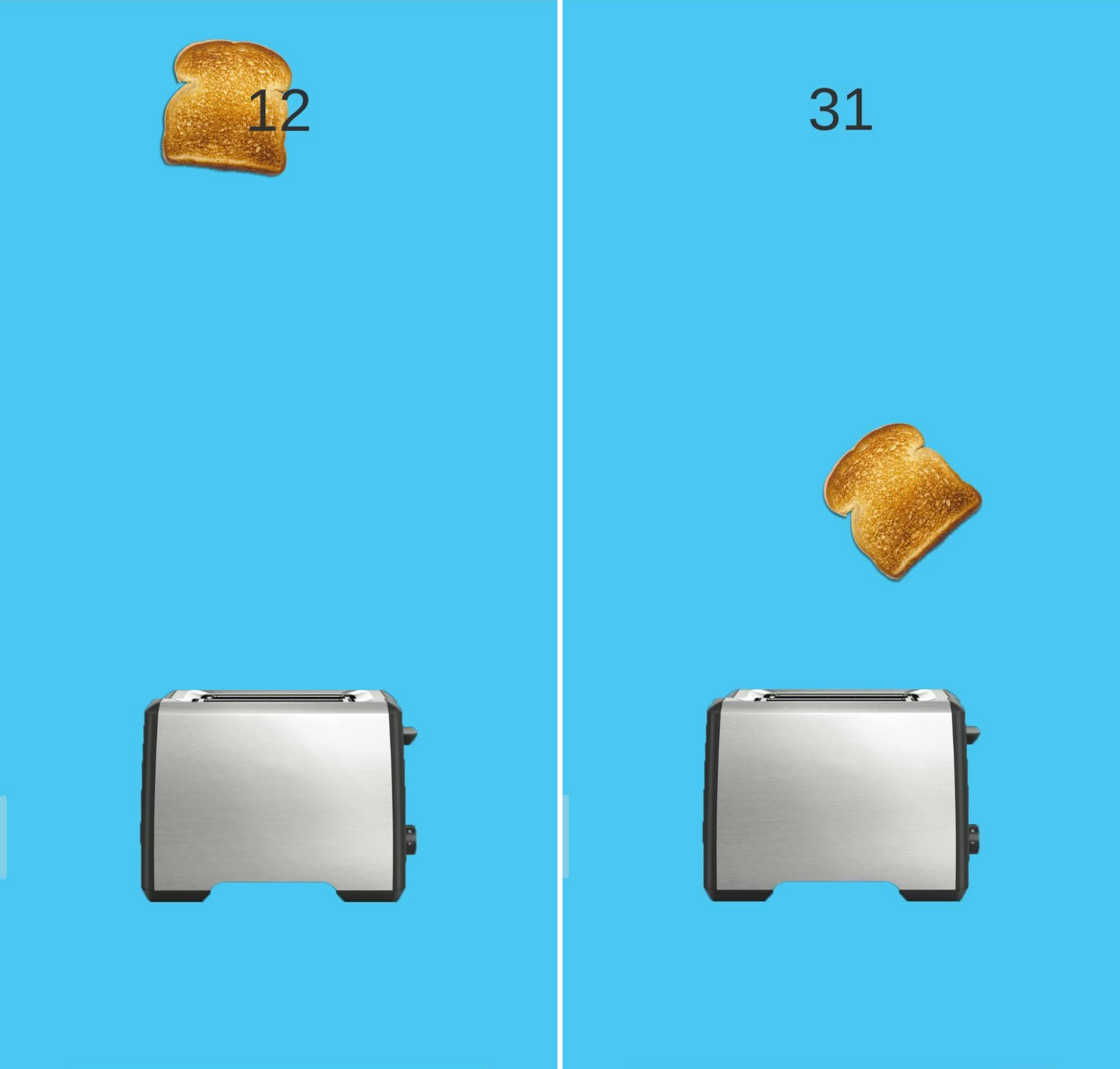 These are some of the weirdest apps we found on the App Store and Google Play Store. Go on, try them out, and let us know how many hours of your lives you wasted. Also, let us know if you find any apps that you think deserve a place on our list.
---