College is a choice. And in most cases, an expensive one, especially in the States.
That's why a lot of colleges invest in flashy marketing campaigns. The competition is fierce, and there is a limited number of prospective students.
For a more effective college recruiting strategy, keep reading.
Why are College Marketing Strategies Important & Their Benefits
Among huge competition and decreasing prospective students, the only thing colleges can rely on is the effectiveness of marketing campaigns.
A great marketing strategy is what attracts potential students.
While more traditional colleges still lean on their decades-long reputation, other colleges are creating amazing digital marketing strategies that will raise interest and enrollment.
If you need an incentive to invest more in marketing, look at our list of benefits below.
List of 10 Benefits
Attract potential students and motivate current students
Consolidate authority of specific academic departments
Increase engagement and promote enrollment at universities
Makes college look more hospitable and accessible
Increase the power of the college brand
Create a certain reputation
Make marketing efforts more effective
Encourage more donations
Boost the popularity of a college
Generate more revenue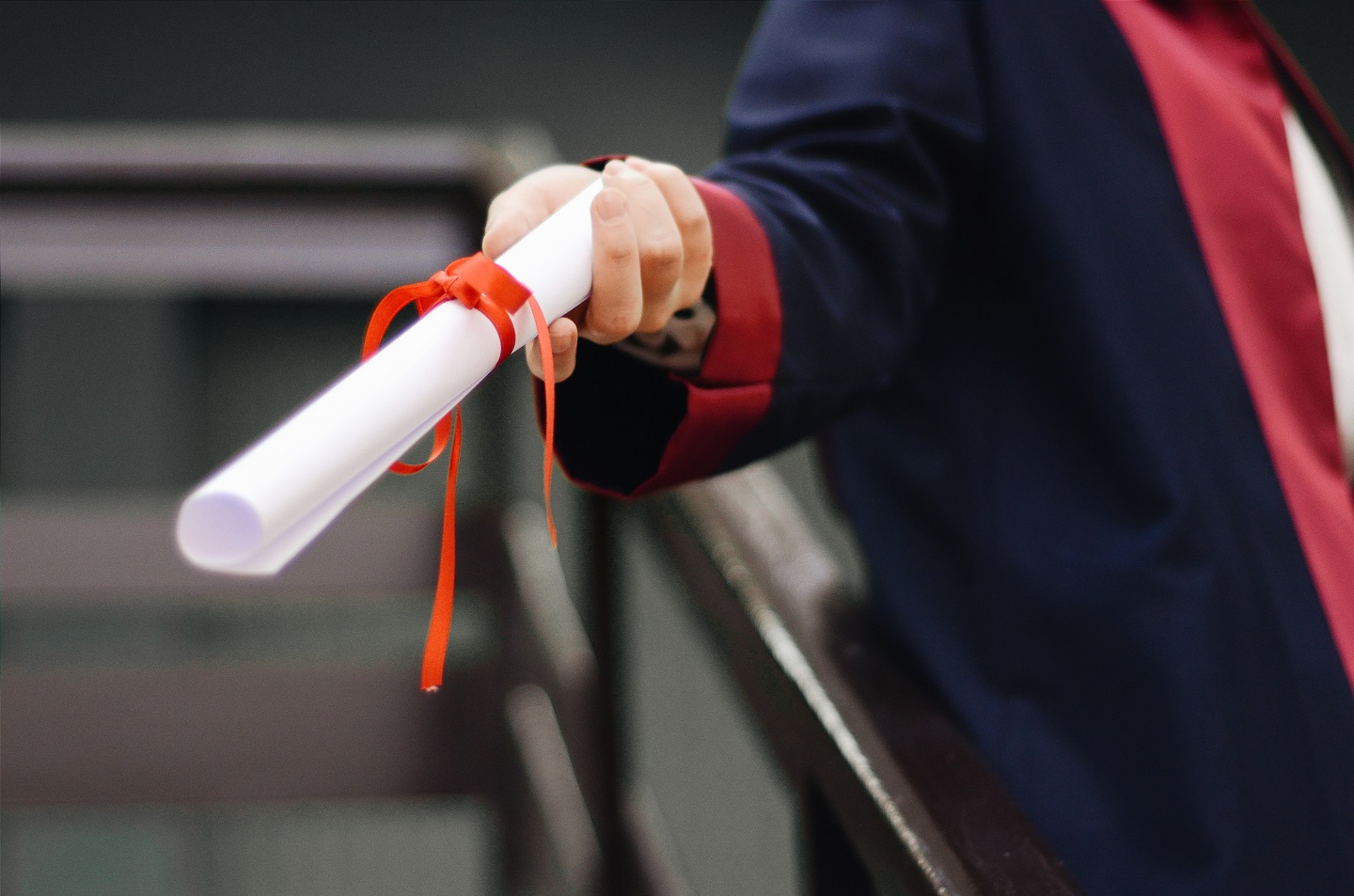 List of 10 Effective and Amazing College Marketing Strategies That Works
Use Social Media
For the right social media strategy, it's important to know your audience. In this specific case generation z is the one you're trying to attract.
That means using a social media platform popular among them, TikTok and Instagram.
Gather as many of the current, prospective, and alumni students on your profile. Create engaging and fresh content that will speak to them.
Closely observe how students react and adapt your content strategy accordingly.
Utilize user-generated posts
Once you've determined which social media platforms are important to the students you're trying to attract, it's time to utilize that.
User-generated content can tell you a lot about how your college is perceived among current students and prospective students.
Use that to your advantage. Engage the users by creating generic, but flexible hashtags they can use. This will create authority, but also certain playfulness users are looking for on social media.
Concentrate on the students
Without students, there's no university. That's why it's important to show the students your appreciation.
You can't go wrong with a marketing strategy that's focused on attracting potential students and keeping the current ones happy.
Remember, all students want to study in a hospitable environment. Create welcoming (online) events that will encourage them to participate and speak up their mind.
Video marketing as a preferred format
Videos are the preferred format now, especially for your young students. And since they can be implemented on all platforms, that's precisely what your college should do. Create informative videos for those who want to learn about your college.
Stream graduations or any other important event. Enable prospective students to enter your world with short, everyday videos that show classes and other everyday activities on campus.
Create a mobile application for college students
Another preferred format among students is apps. Since everything can be done via phone (even something serious like the application process for college), we strongly advise you to create a mobile application. You can create an amazing app for your college by using the Shoutem platform.
All the features and designs are already pre-made, just choose the one that you and your students will love. Your app can be ready for the market in just days. Before publishing, our dedicated team will ensure everything is working perfectly and in harmony.
Display success
Alumni success can greatly affect your college brand perception. Don't be afraid to contact your old students on social media like Instagram or LinkedIn.
Show just how proud and responsible your college is of your alumni's successes. This will positively reflect on the perception of your college as a respectable, successful institution.
Incorporate diversity
College doesn't have to be straight out of high school experience. A lot of people transfer from community colleges or start college at an adult age.
Shift some of your marketing efforts towards creating a safe and open place for students of all ages and backgrounds. This will contribute to diversity, and thus to a larger number of students.
Hold interactive webinars
Interactive webinars always attract a huge crowd from all over the world. They are a great way to introduce your college to potential students from different states and countries. Keep in mind that webinars should be interactive, topic relevant and speakers engaging.
Create downloadable guides
To reduce confusion and answer multiple questions for new students, we advise you make a downloadable guide. It should consist of all the necessary information a student could need, from classes, and accommodation, to the community at college.
Email marketing
Consider incorporating email marketing in a form of a step-to-step guide to walk your future students through their application process.
Create some beautiful email designs to make them more clickable. You can use generic content for this, but make sure it's personalized in the addressing part.
Enter into Shoutem app builder and start creating your app!
University Marketing Plan Ideas & Examples
Include chatbots in your website
Up to 60% of students expect a same-day answer from their college representative.
To improve user experience and make work easier for the representatives, include a chatbot to your website.
This has now become a common practice for many industries and has resulted in many satisfied customers.
Better your SEO
SEO plays a huge role in college hunting. To increase organic search rankings and results, you must incorporate the right keywords.
There are many tools you can use to find out exactly what keywords to implement. But the general rule is to use long-tailed keywords and answer the key questions in a high-quality content blog.
Live streaming
Social media should already be a big part of your digital marketing strategy. What you can additionally include is live streaming, the main feature of some of the largest social media platforms.
This applies to Instagram, TikTok, Twitch and others. Host live stream Q&A sessions, live stream major events, or even classes. Live streaming is considered more authentic and will result in better communication with students.
Beautiful aesthetics and visuals
Both generation z and the millennial generation are possessed with pleasing aesthetics and visuals. Although your first idea might be that your website and social media feed should be clean and professional, this won't provide enough engagement.
Hire a graphic designer to create the type of aesthetics and visuals your university will be recognizable for. Stick to your brand, but follow the trends.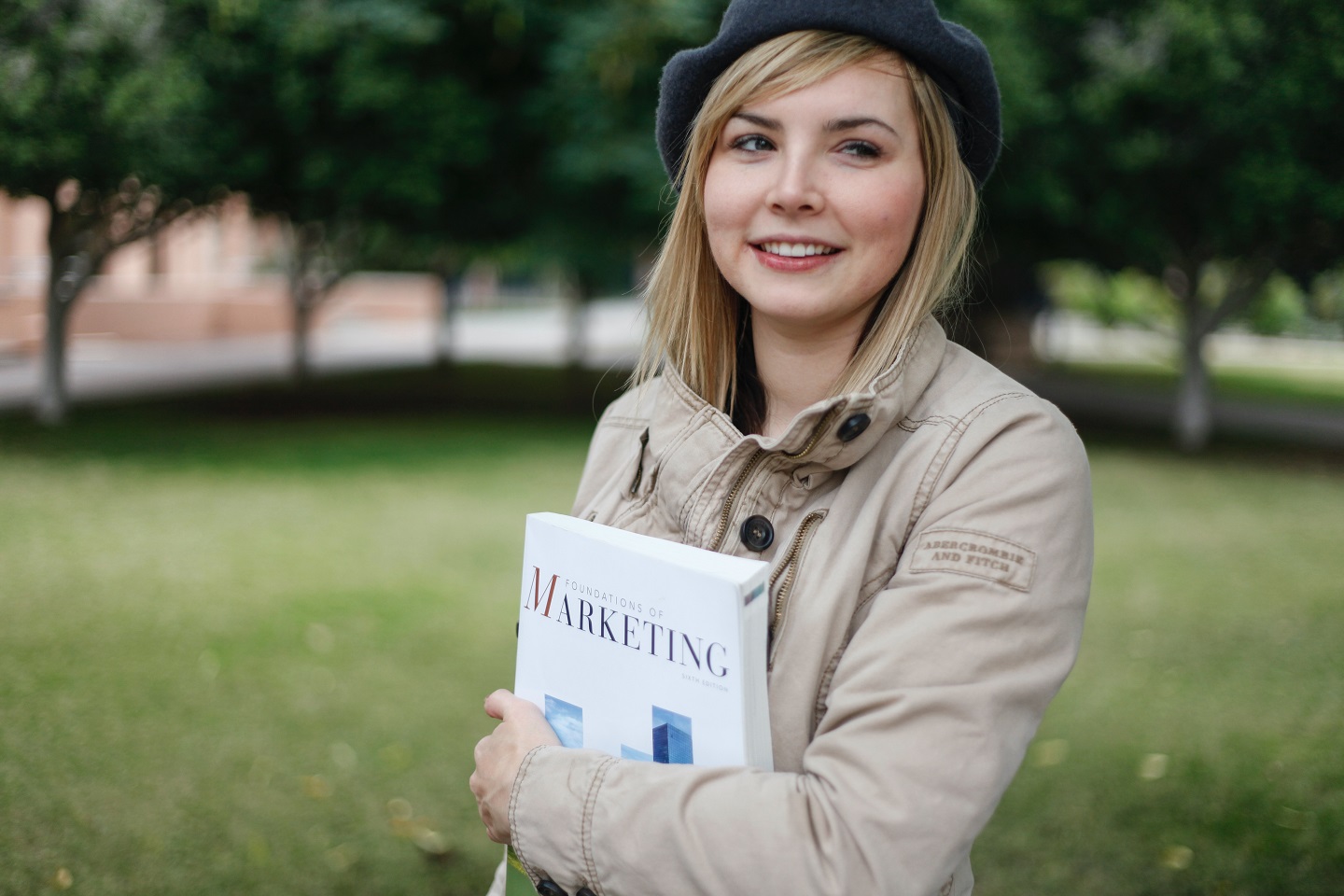 Bonus Tip: How To Promote a Brand at a University
Determine your brand's values
Having an education branding should be a big part of your marketing strategy. Your college has it own values, and it should show in the branding. Consistent branding should reflect all the members of your community, professors, current students and alumni.
Don't just promote your program
Instead of focusing solely on the experience your college can provide students while they're studying, think about the future. How will this experience affect their adult life? Point out the career advancement, yearly revenue and impact they will make in the future. This will additionally motivate and attract students.
Alumni and fundraising
Alumni make a good fundraiser. But, they can be hard to reach. Utilize paid media campaigns to aim for this particular group. This type of campaign has proven to be especially successful when it relies on nostalgic emotions.
Students events
Everyone loves events, especially students. Use fun student events to promote the college brand among current and potential students. Announce the event on social media with all the information provided.
This way can have an idea of how many people will be attending and how interested they are. We also highly recommend live streaming the event, particularly if it's an important one.
Enter into Shoutem app builder and start creating your app!
College Marketing Strategies FAQ
What are the 4 types of marketing strategies?
Social media, SEO, user-generated content, video marketing.
How do I market to my college student on campus?
Marketing to your current university students is a never-ending job. Try different campus marketing strategies, but specifically rely on digital marketing. The social media campaign, campus events and discounts to college students can help you keep your students satisfied.
How do higher education institutions develop effective marketing strategies?
They use effective and amazing marketing strategies. Here's how:
They use social media
They hold webinars
They incorporate diversity
They display success
They use video as the preferred format
Additional resources: