The world has gone online in the past few years. Mobile apps become a must rather than a luxury. Do you know that you can improve sales through mobile apps? The competition has never been stronger. Companies started with heavy advertising from all sides just to get their piece of the market share. To boost sales and increase business revenues, you have to keep up with current trends.
That means using apps to skyrocket your business further up the ladder. Interested in how to do it? Continue reading to find out what are the best strategies and ways in which you can improve sales through mobile apps. Let's begin with some facts!
Mobile App Monetization Methods
As more and more businesses started incorporating apps as an integral part of their mobile app monetization strategy, more than one approach showed decent results.
According to Statista, these are the best mobile app monetizing methods.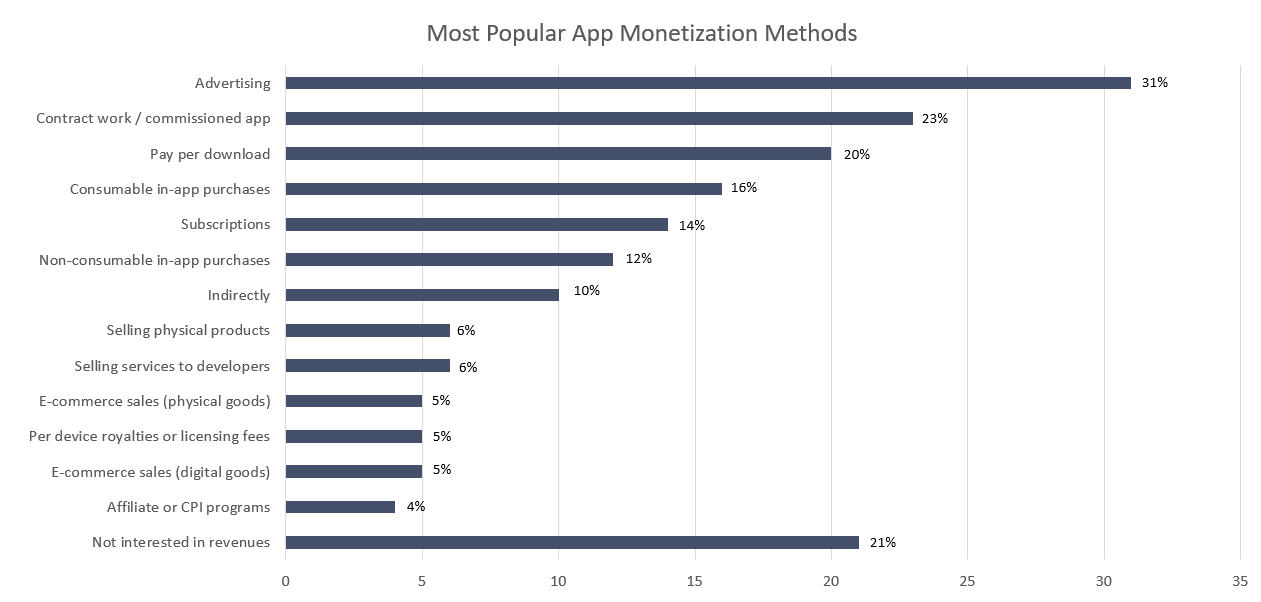 Even though many things have changed in the past decade or so, advertising is still the most important revenue driver in basically any business. The rise of apps has brought up a whole new perspective on advertising. Soon, most businesses started incorporating app ads as their revenue driver or included apps in their promotional or sales strategy.
In-app Advertising
According to ZDNET's statistics from 2021, customers spent around $380 billion on in-app purchases around the globe. If you don't have ads in your app, you're missing out on a lot of monetizing opportunities.
Even though digitized advertising improved the communication between advertisers and consumers, they will always take the free app over the paid app, no matter how insignificant the paid app's price might be.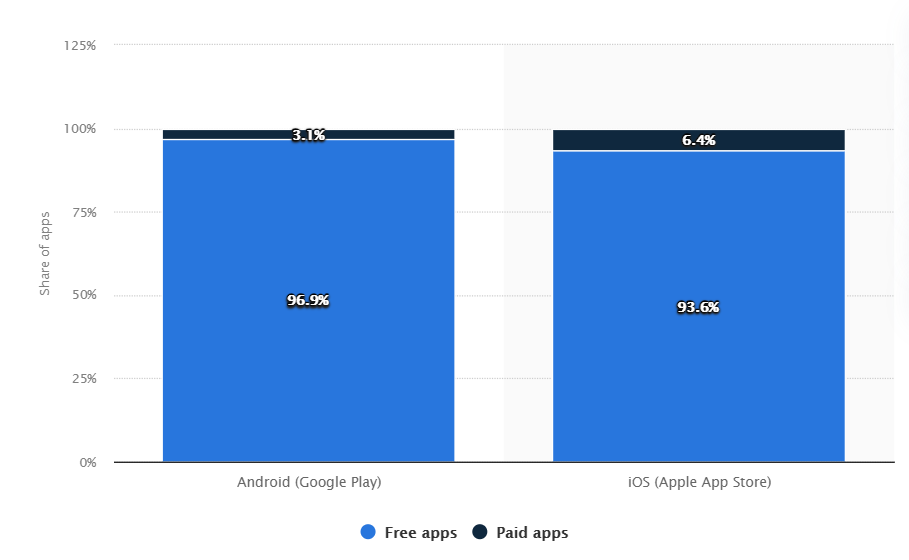 How to get around free apps and still monetize successfully? The answer is to make your app free and utilize in-app advertising.
What kind of ads do you want to implement into your app? Ask yourself these questions before you even start.
What can I do for users to have a positive user experience when deadline with ads?
What kind of ads do my customers prefer?
How does it all relate to my brand and my business?
There is not only one type of in-app ad. Here are 5 types you can choose from based on your preferences or needs.
Interstitial/full-screen ads are placed in between the content in the app. The good thing about that is that they don't downgrade the user experience which makes them more likely to generate clicks.
Notifications ads pop up in the mobile device's status bar as a push notification. If you overdo with those, it might backfire so find your balance.
Capture forms rely on user opt-ins, offer incentives like bonus points if clicked. They are mostly found in mobile game apps.
The advanced overlay is a combination of full-screen ads and capture form ads
Banner ads lay on the top or bottom of the screen and are often found to be intrusive and annoying to users. They are no longer popular as they used to be before.
In-app Purchases for Freemium Apps
Revenue generation through mobile apps has proven to be super effective. The in-app purchases provide users with advanced features which allow much faster and enhanced user interaction. More than 50% of mobile app revenue is generated via in-app purchases. An estimated 50% of non-game and 79% of game apps use it.
One way to make things more simple for customers is to have your own in-app store. That will make browsing for your products, services, and features much easier and efficient.
Such an idea is not limited to businesses that deal only with physical products. Serviced-based businesses can apply in-app purchases equally successfully.
The gaming industry massively uses in-app purchases. Game publishers introduced digital currency in games for in-app purchases. Sometimes those might be in form of gems, gold coins, stars, or anything specific for an app. In app-purchase model provides the ability to sell a variety of virtual items directly from the app.
Moreover, this strategy is extremely common for education and health and sports application, allowing users to get premium features at a particular cost.
You can also pay real money in exchange for virtual currency, and then buy features, lives, boosters, and any other intensifiers for a better gaming experience. Such apps are called freemium apps as they can be downloaded for free, but one needs to pay for the premium features.

According to Forbes, apps with in-app purchases generate the highest revenue for their publishers. This monetization strategy will continue to dominate in the following years.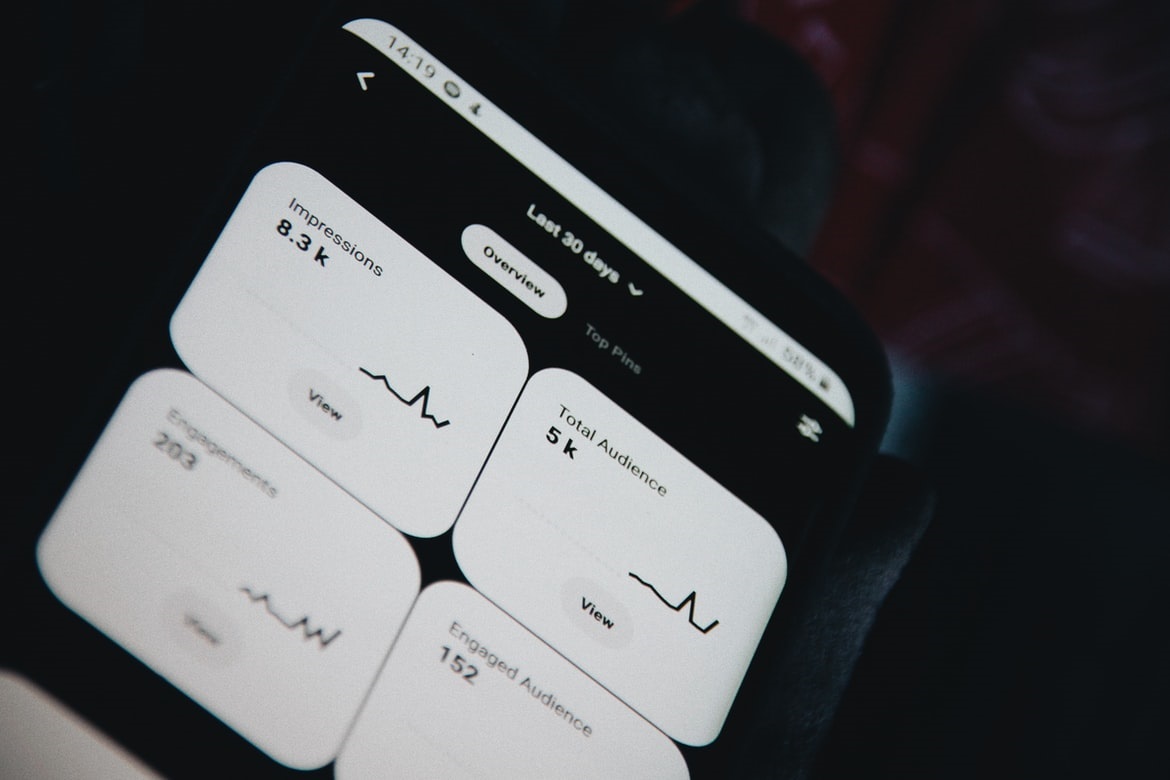 App Subscriptions
Some app publishers offer app content for a limited time, often incomplete. To access the full app's potential, one needs to subscribe and pay the fee to enjoy the full content without any restrictions.
Customers first need to test the app, see if it works for them, and are they enjoying it enough to pay for additional features. That is why the popular approach is offering a free trial period, after which customers must pay the subscription fee if they wish to continue to access the app's content.
According to Sweet Pricing, only 5% of the most successful apps use a subscription revenue model. This type of subscription-based mobile apps is usually used for cloud services, audio and video streaming, and online news services.
In most cases, customers pay the monthly subscription fee. If the monthly subscription is too high, many customers will give up on using the app after the trial period.
There are two ways you can get around this:
Offer a reasonable price that is accessible to most people
Impress the customers with quality app content and features so they are willing to invest in the app
No matter which option you choose, you need to continuously innovate the features and content for app subscribers.
Introduce Customer Loyalty Programs
An easy way you can increase sales through mobile apps is by sending your customers special offers and promotions. To drive up your in-app sales with your mobile app even further, think of implementing a quality loyalty program.
The loyalty program will recognize the frequent buyers and reward them for their loyalty. Offer incentives to attract customers and motivate them to join the loyalty program. Choose a type of customer loyalty program you wish to implement and think of the rewards and the redeeming process.
A loyalty program helps with your brand visibility and customers will be able to connect to it more. The brand represents you and your business so building your brand image is equally important and a customer loyalty program can help you there.
Including a loyalty program in your mobile app will help you stay engaged with your customers and build stronger loyalty ties. Be mindful of the user experience for your mobile loyalty program app. Think of the app design and choose colors that represent your brand.
Rewards, discounts, and overall benefits will help in customer retention and boost customer loyalty. You can expect customers to come more often because they feel appreciated and, at the same time, they save money.
According to the study, over 80% of customers are more likely to shop at stores that offer some kind of loyalty program.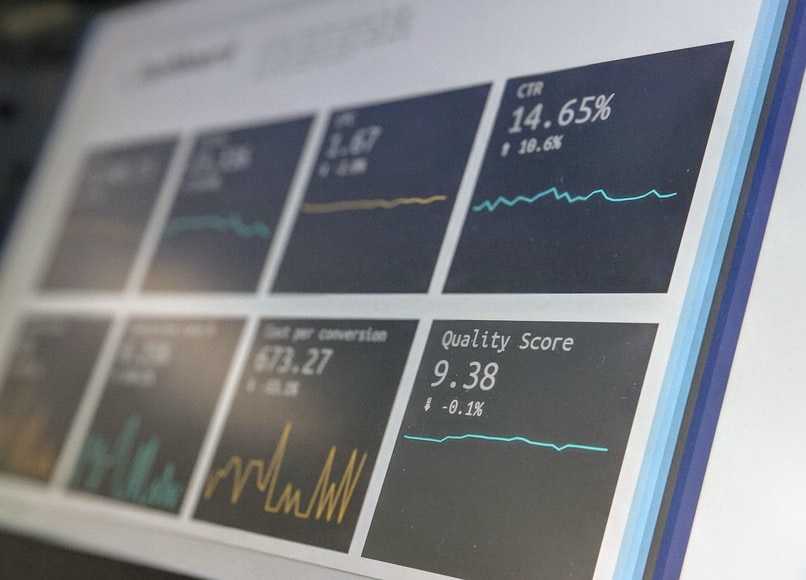 How effective are customer loyalty programs? A lot if you know how to implement them properly. Increasing retention by just 5% through customer loyalty programs can boost revenue anywhere from 25 to 95%. Due to that, think of the rewards and make them worth customers' money and loyalty.
Customer loyalty program benefits include noticing new trends, preferences, and spending habits of your customers. That can help you personalize your content even further to please customers' needs and wishes.
Communicate Through Effective Push Notifications
Push notifications are a powerful communication tool and form of mobile marketing that allows you to reach out to your customers and nudge them to buy more frequently.
You can use push notifications to promote your app's content, products, and services. That will significantly increase the visibility and generate sales of your newest offerings.
Notifying your customers o new deals and discounts will surely motivate some of them to visit you. Spreading awareness and promoting great deals via push notifications is just one of the ways to improve sales through mobile apps.
It is important to know when and how to push notifications. Don't overdo it because customers will get annoyed and block them, or even worse, delete an app. Giving customers an option to opt-in for push notifications will improve their user experience.
Data from 2020 show that push notifications resulted in roughly 26% higher mobile open rates and 92% higher mobile app retention rates. Overall, push notifications have higher delivery, opening, click, and retention rates than e-mail communication but you can utilize that channel to increase business sales as well.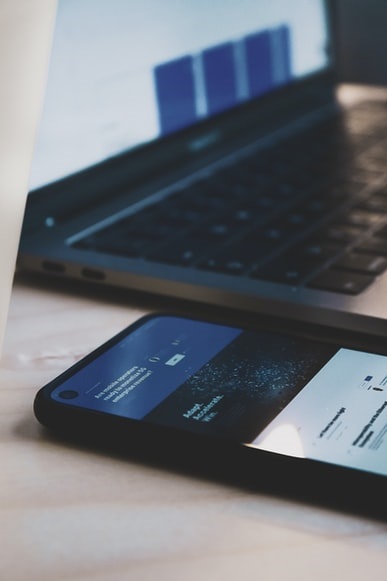 A positive side about e-mails is that they persist much longer than social media posts or push notifications. Advertising through blog content and newsletters, delivering it to your e-mail subscribers will surely help in generating more sales.
Apps Allow Personalization
Personalization or your mobile services contributes to higher engagement and conversions. When customers customize purchases, products, or services, they are adapting them to their preferences, which allows them to express their individuality. If you can offer more, eventually you will improve your sales through mobile apps or website.
Ask for permission to use your customers' data and see what changes they do within the app. Implement those changes to create more appealing and more approachable experiences for your customers.
If you have an insight into your customers' shopping history, you can see why some shopping experiences fail. You will see whether there is an error in the app or customers just changed their minds. Ask about feedback through push notification or email.
Learning what works and what not will help you update your app marketing strategy. You'll be able to create personalized campaigns and ads, craft better messages, and offer tempting discounts. It takes time and patience to skyrocket your app growth, but it is worth doing it.
Furthermore, you can upsell related products and services. If a customer has bought a new phone, offer them a phone case, headphones, or extra charger. Often customers accept those offers, especially if you include a symbolic discount on those products.
Therefore, with the mobile app, you can improve the sales of your business by advertising, reaching customers with direct interaction, and collecting user data.
Optimize Social Media
Social media allows the massive outreach and strong visibility of your brand. The number of social media users in 2021 almost exceeded 4.5 billion. You cannot overlook this number if you wish to increase and improve sales through mobile apps.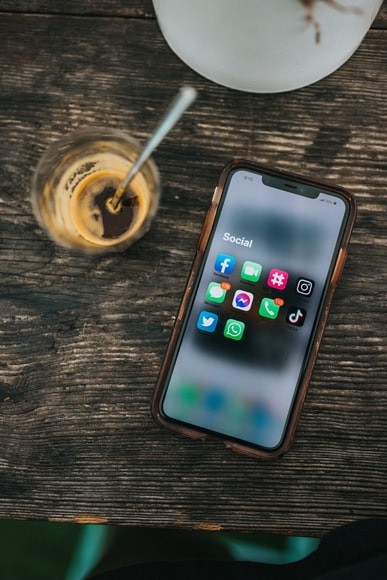 According to Hootsuite, 90% of brands use social media to increase brand awareness. Optimize social media to attract more visitors to your website or generate more downloads for your app can help you boost sales.
As most people are online and have profiles on social media, it is essential to make your business visible on various social media platforms. It will also increase customers' engagement with the brand and brand loyalty
If your customers are enjoying your mobile app experience, they are more likely to share your mobile app on their social media profiles. Not only will they popularize your products further through recommendations, but they will also give your brand a strong digital presence.
Marketing on social media, no matter is it a website or an app, is free yet super impactful and beneficial. Effective app marketing on social media platforms can deliver a huge ROI.
Gain Competitive Advantage with Strong Content Strategies
Whatever your competitors do, you have to do it better. It's worth researching what your competition offers and which channels they are utilizing to increase business sales. Analyze data and compare it to market trends and your marketing strategies.
That will give you an indication of how to adjust your practices in creative and innovative ways that will attract customers to your side. It will also give you a competitive advantage over your competitors and more space to promote and advertise your products.
If your business has a blog, you can make your newest post available to users via your app. Fresh content will attract both new customers, but also those who have already made some in-app purchases.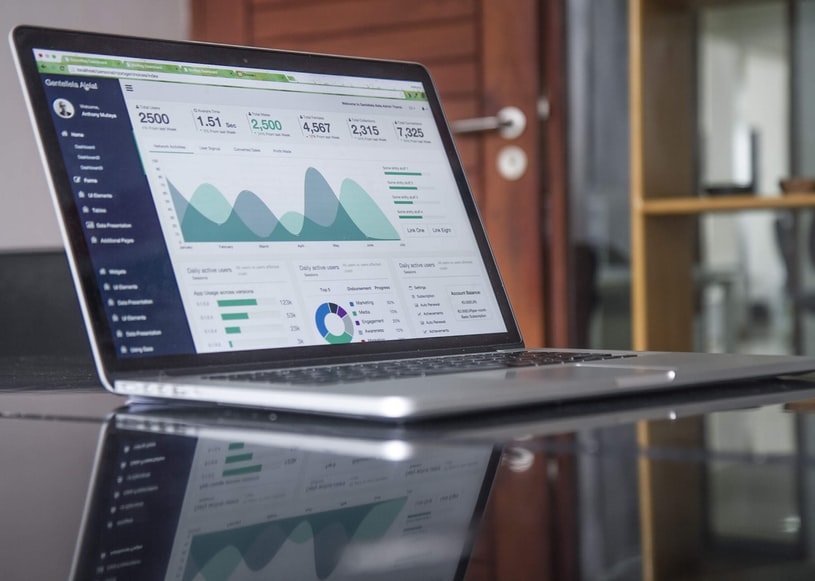 When updating your app on regular basis, make sure there is something new and irresistible in your content. It will surely make customers come back for more.
Through your blog post, you can redirect users directly to your in-app store to buy the products they are reading about immediately. Present, advertise, offer. It's an easy and effective way to lead customers towards buying and improving your sales through mobile apps.
Create your App with Shoutem
Shoutem has rich experience in app creation for all sorts of businesses. With Shoutem PRO, our team of experts will develop a custom app in our Shoutem App Builder just for you. We use the best app development and app design practices, addressing your needs and wishes at the same time.
It doesn't take much to get things started. We encourage you to contact our experts for a free call. Ask us questions and share with us your ideas. We are sure we can make it work together.