Mobile video advertising has been the leading user engagement resource for almost a decade. It is one of the most interactive user experience formats, and it is used on all major platforms.
This transition of video ad format to mobile devices has to do with today's fact that almost 75% of all videos are consumed on mobile devices. Calculating the 3 hours every user spends on the mobile device can make up to thousands of ads delivered to active users daily.
Mobile phone video advertising is probably the way if you're looking for the best way to reach your relevant target audience.
Keep reading to find out all about the mobile video advertising world and how you can use it to your advantage.
Start creating your own mobile app for free!
What Is Mobile Video Advertising? Definition and Meaning
Mobile video advertising is basically any online ad played in video format on any mobile platform.
Unlike traditional advertising, mobile phone video advertising must be adapted to fit a mobile device's smaller screen.
Also, while traditional media usually comes in the form of intermission, mobile online video ads can be played pre-roll or post-roll. They can even be displayed on platforms that typically don't use video content, such as blogs or websites.
The point of most mobile video ads is to reach potential customers. And as mobile video advertising stats show, these mobile video advertising efforts can quickly pay off.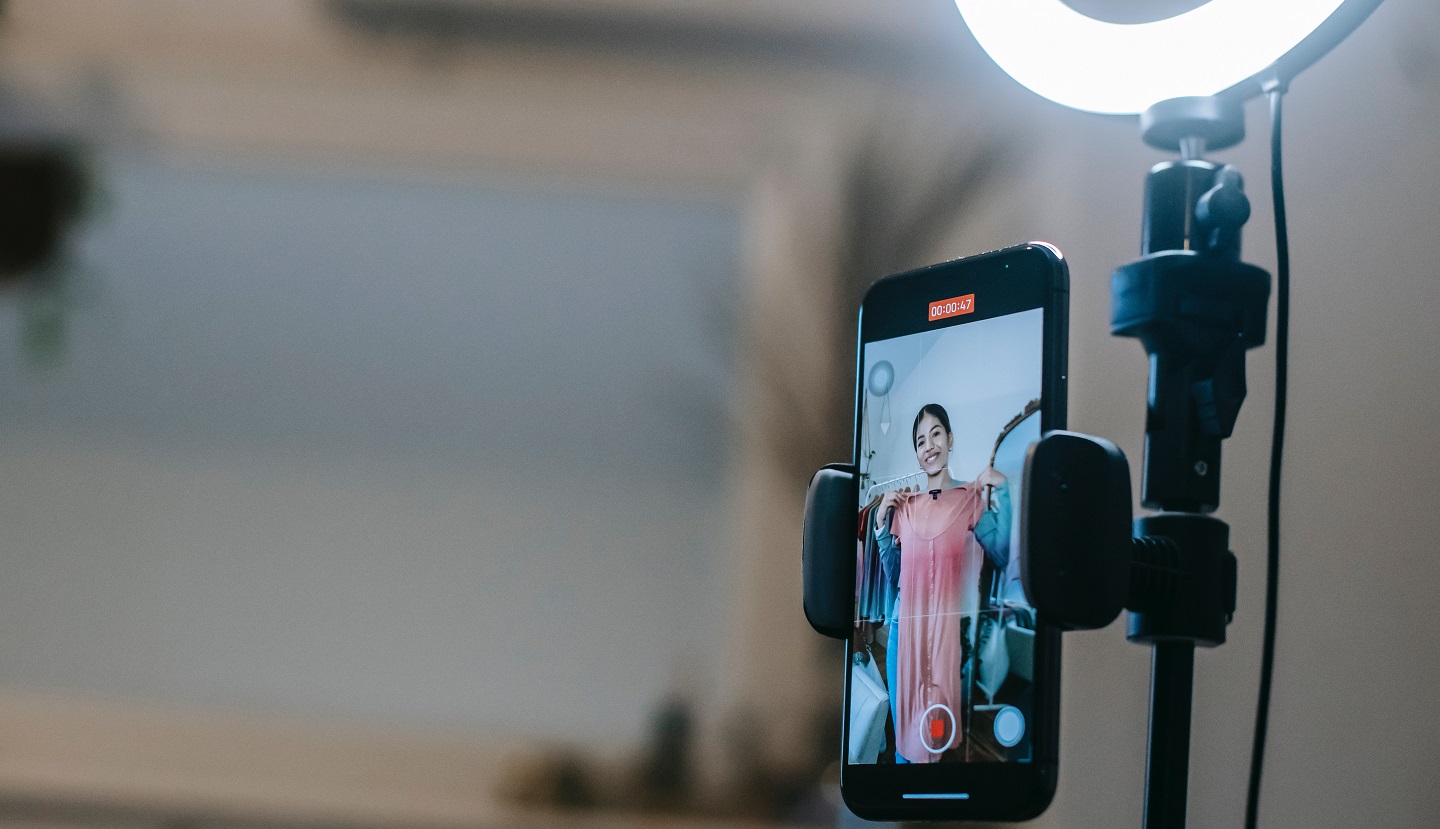 Why is it Important to Use Mobile Video Advertising?
Mobile video ads are a great way to reach an otherwise unreachable target audience. Even more, they allow you to implement contextual and behavioral targeting to improve mobile user acquisition.
Mobile video advertising statistics show a significantly larger number of mobile device owners than desktop devices owners. That makes a mobile market a more lucrative market.
Here are some specific benefits of mobile video ads.
4 Benefits of Using Mobile Video Advertising in 2022
Mobile video drives better engagement – the research shows that mobile ads have 2x better click-through rates than native video advertising and 3x better than banner and interstitial video ads.
Mobile videos are likelier to be watched to the end – with the advent of platforms with a time limit, 30-second videos have become a norm. Their biggest advantage is that in 88% of cases users will look at them to the end without affecting user experience.
Mobile encourages sharing – mobile video viewers are more likely to share effective video ads, especially those that go viral. This is a great way to increase your exposure and thus increase your monetization avenues organically.
Better target your video ads with geo-location – just like in real estate, ads are all about the location. Geo-location allows you to target mobile users based on their current location. This will allow you a better insight into the real users to target them even better.
How Effective Is Mobile Video Advertising?
Now that you've seen all the fantastic benefits of mobile advertising, we'll also show you just how effective can mobile video advertising be in terms of marketing tools, especially if you're on a marketing budget.
Let's take a look at just how effective mobile video ads are.
5 Benefits Of Having Implemented Mobile Video Advertising on Website or App
Mobile Video Ads Are Interactive and Engaging – the video itself is already engaging, but mobile video ads offer even more. The new technology allows interactive video elements like little games to make mobile video ads as interactive as possible.
They Allow for Precise Targeting – precise targeting is a must in the marketing world. Advertising on mobile devices allows easy data collecting to improve future ad targeting and user engagement. Marketers can also apply various behavioral or contextual targeting techniques.
Mobile Video Ads CPM and Conversion Rates Are High – mobile video ads have one of the highest CPM and conversion rates in the digital advertising industry. This makes them profitable to the advertisers and publishers.
Better Fraud Protection – it's much easier to end ad fraud on mobile than on desktop. This saves a lot of time and money that can be transferred to the actual advertising.
It's Cost-Effective – mobile video ads marketers love mobile video advertising precisely because of its cost-effectiveness. The mobile video advertising campaign budget is almost always the lowest of all campaign types.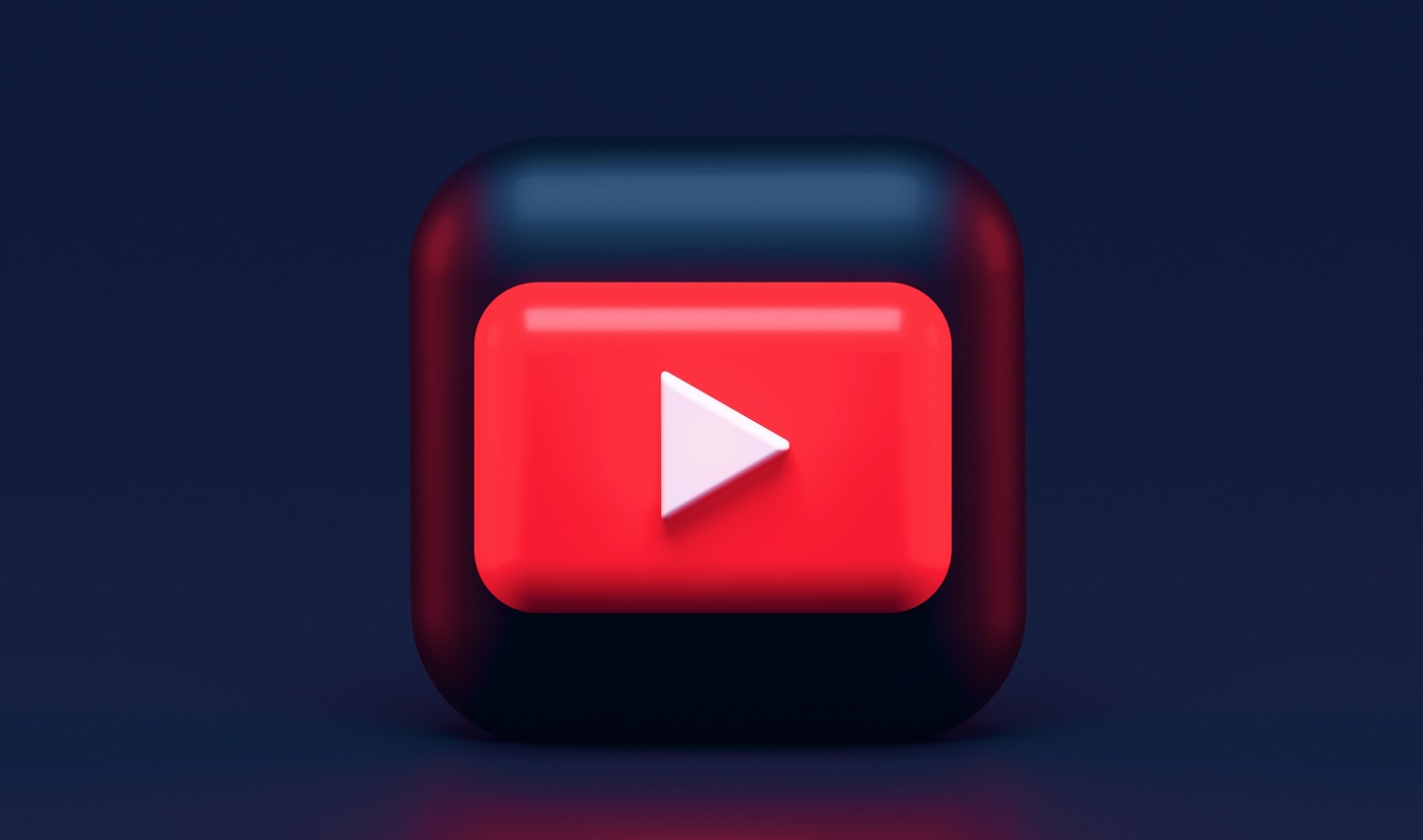 Types of Mobile Video Ads
The are various mobile ad types marketers can use in their campaigns. Which one will be used depends on the business needs, monthly budget, and target audience.
Choosing the right ad type that best suits your campaign's goals is always important.
Here are the four most common types of mobile video ads.
1. Instream Video Ads
Thanks to Youtube, instream video ads are one of the most effective types of video apps. These are the ads that can play before, during and after watching an online video.
Youtube has over two billion users, and over 50% watch the videos on their mobile devices. And while PC devices can have some sort of ad-block software, for mobile devices that is not common.
So, more than half of the users are potential customers to any of the instream video ads, at least subconsciously.
2. Interstitial Video Ads
Interstitial video ads are pop-up advertisements that appear as short video clips and cover the entire screen.
You have most likely seen these ads in free mobile apps where they are used as in-between menu transitions or as a monetization strategy.
They can come in form of pictures or any graphic form, but the far most popular are video ones.
The downside of interstitial video ads is they can be quite intrusive. That's why we advise using them occasionally, and not as the main strategy.
3. In-App Video Ads
In-app video ads or native advertising involves promoting your brand using in-feed videos on social media apps. These feed video ads appear as sponsored/paid ads on user's feeds on platforms like Instagram or Facebook.
While they aren't forcefully intrusive and effective as instream ads, they provide an interruptive user experience, can't be blocked and are cleverly blended with the rest of the content.
Just like Youtube, social media platforms have billions of users you can reach with in-app video ads.
4. Gamified Video Ads
Gamified video ads are the type of interactive mobile video ads that has a minigame or a similar type of interaction created to engage the user.
When used to promote problem solving or educational apps, these game-like video ads often have high conversion rates.
This type of video app is so successful because of its ability to engage and re-engage users with an exciting challenge.
Enter into Shoutem app builder and start creating your app!
5 Examples of Mobile Video Advertising
Now that you know how mobile video advertising works in theory, it's time to see how some popular brands use this type of advertising on various platforms and in different formats.
1. Hugo Boss
Using the Stories Carousel format on Facebook and Instagram, Hugo Boss has successfully caught users' attention. Firstly, they attracted users with the minimalistic expansion and contraction of the perfume bottle outline.
Then, the ad continues to the part where they promote their new scent to the target audience. This example shows how to catch the users' attention in the first few seconds with a nice visual journey.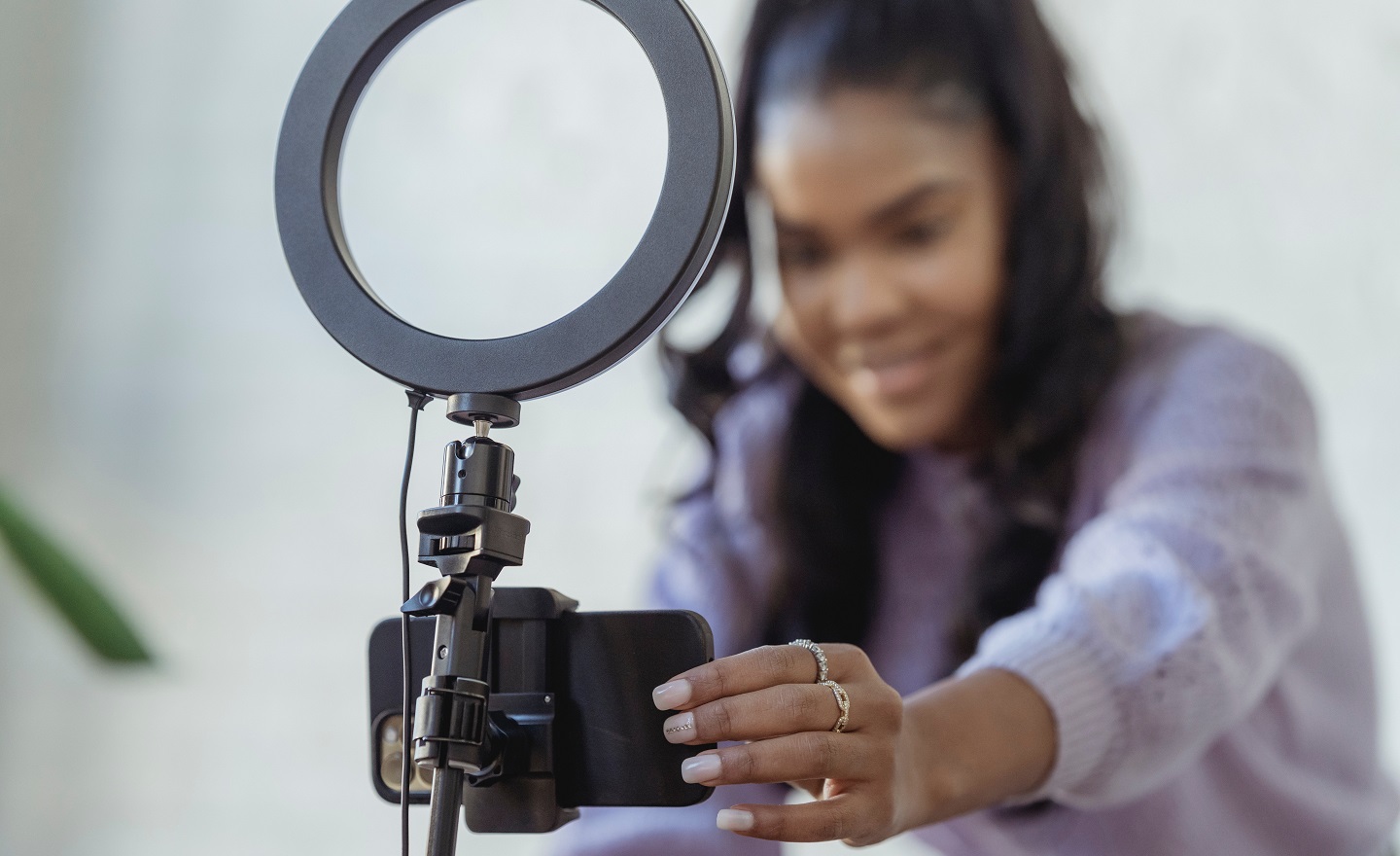 2. Geico
Geico decided on a more traditional approach. Their Youtube ad starts with a scene couple arguing about what's most important during the holidays.
With a plot twist after only five seconds, the viewers stay hooked. This element of surprise is what keeps them watching.
This example shows that knowing the habits and lifestyle of your target audience is important when choosing a type of ad and the content of that ad.
Also, it's important to study the behavioral habits of a common user to know when and how to capture their attention.
3. Duolingo
In April's Fool of 2019, Duolingo launched a successful organic and paid campaign on various platforms; Youtube, Facebook, Instagram and Twitter.
They took the concept of their push notification and have taken it on a bigger level. Just like in the push feature, the Duolingo mascot would remind you of your streak, only this time, in person.
This humoristic, self-ironic campaign had a great reach, accumulating over 6 million views on all platforms.
4. Waking Up
Waking up is a meditation and mindfulness course and mobile app that has been decided to promote via a simple Facebook story ad.
They captured the attention of users by using the brand colors and mood like soft, mellow colors.
This only proves that you can convey the brand values into a suitable medium and concept that will attract the target audience.
5. Samsung
Samsung has grabbed the attention of the viewers with a catchy in-add on Youtube. The ad starts in a school setting and a piercing bell sound to catch everybody's attention.
It's followed by a very catchy lip-sync performance of a song Yadada.
They have really shown how short attention spam can be for ads in videos format and how important it is to acknowledge it.
3 Tips For Best Performing Mobile Video Advertising
Choose the right platforms for your target audience
Before making any efforts in making a good mobile video ad across various platforms, consider your target user/customer.
Thinking about consumers for video content will quickly show you what platform should you focus on.
This will greatly help you with prioritizing your time and money.
Embrace vertical video
While the vertical video is the king when it comes to desktops, vertical video is the preferred format when it comes to mobile users.
Making your videos vertical will increase the video's chance of being seen, and being seen all the way to the end.
A Story feature on Facebook and Instagram allows creating big stories using the small, time-limited segments.
This feature is especially capturing because it can tell the whole story from small, bite-sized clips.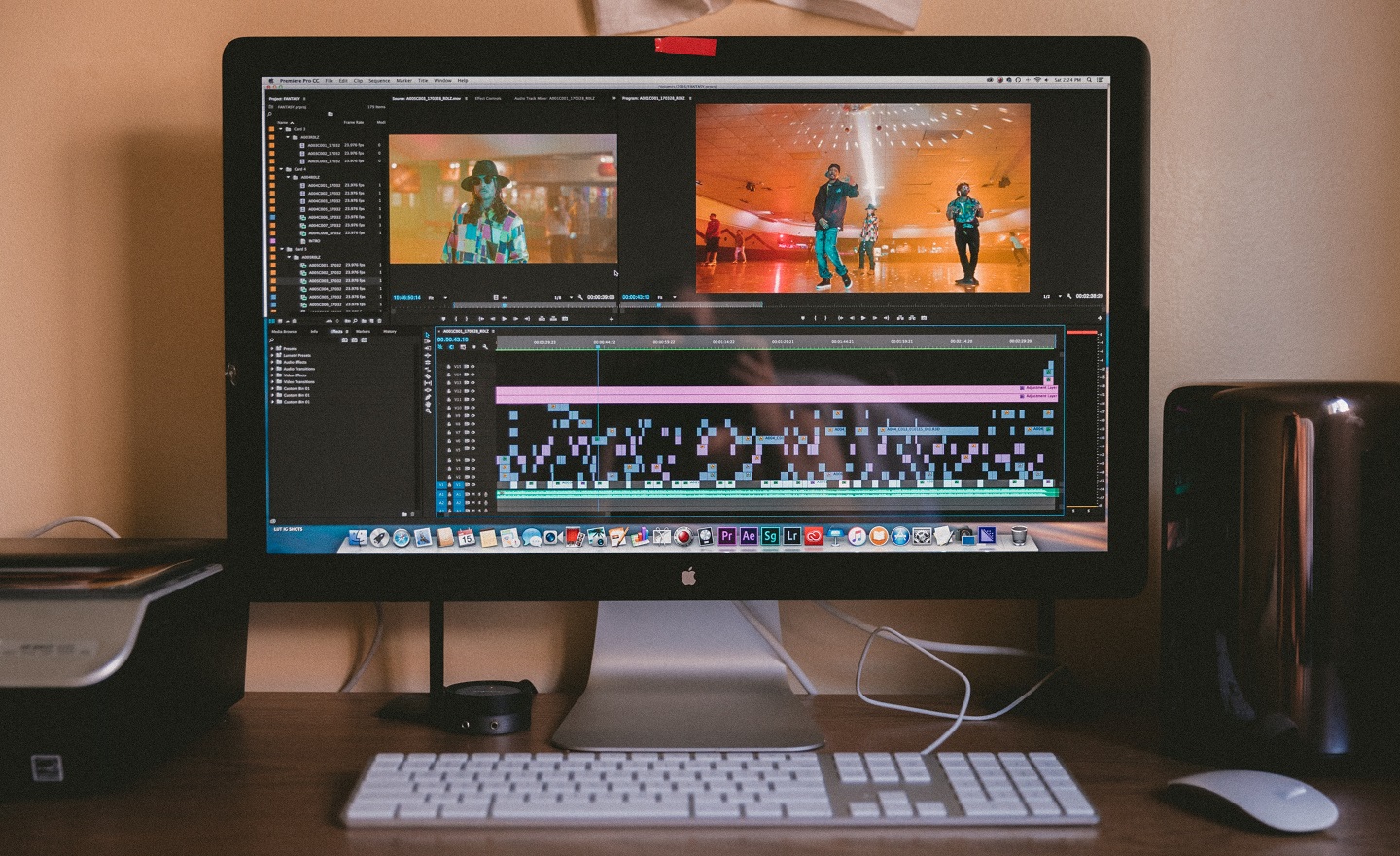 Case Studies & Market Statistics of Mobile Video Advertising
What Are Good Mobile Video Advertising Platforms?
Some of the good mobile video advertising platforms that can be of great opportunity for video content are:
Facebook Ads
Google Ads
Youtube Ads
Instagram Ads
Amazon Ads
TikTok Ads
LinkedIn Ads
How Big is Mobile Advertising Market?
The millennials make the most significant mobile video consumption, as 98% of 18–34 year-olds watch videos daily on their mobile phones.
Since 76% of marketers don't use behavioral data for audience targeting, there are a lot of mistakes to be made.
Americans have shown a clear preference for watching retail ads on their mobile devices rather than their computers or televisions, with retail making up 33% of video ads consumed in 2017.
According to IAB's 2020 report, global mobile ad revenue surged by 24% between 2018 and 2019.
Today, Google estimates that 6 out of 10 people prefer to watch online video, and others have found that we're upping our mobile video consumption by a whopping 100% every year.
Enter into Shoutem app builder and start creating your app!
Mobile Video Advertising FAQs
How much does a mobile video ad pay?
Mobile advertising rates vary per industry, ad format, ad delivery channel, geolocation, mobile OS, device type, physical location, time of day, year, and more.
What is a leading mobile video advertising platform?
Currently, social media like Facebook, Instagram, and TikTok are leading mobile video advertising platforms.
Additional resources: