Yup, you heard right – promote your app offline! We are all constantly connected through our mobile phones; social media feeds are our information pit stops, and the emails filling up our inboxes are everything we ever wanted and more. It's so easy to get heard in the online world, but what about offline? How do you get through to those tough to reach places? How do you get attention out in the open? We decided to put down our phones and go out, trying to find the top 5 ways to promote your app offline.
Offline marketing is equally important as online marketing. It includes advertising or promotional practice that relies on offline media such as billboards, radio, print, or events where you can promote your product face-to-face.
We provided you with a detailed guide about everything you need to know about mobile app promotion through marketing. Also, we highly recommend you check the promotion strategies you can use with push notifications. Now, it's time to get down to business and get into the offline.
Use the power of local app promotion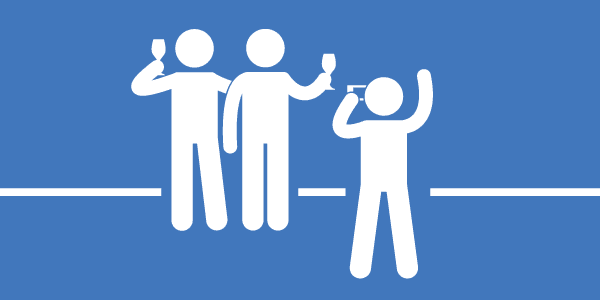 If your app is connected to a local community and you plan to make it a part of the neighborhood, host a local event and gather the local audience.
Yes, writing a blog post or setting up a promo ad online is less stressful than organizing a live event, but events come in all shapes and at all prices. Find out where your local community meets the most and host the promo event there. Focus on the environments such as parks, local bars, shopping centers, restaurants, or just a busy corner down the street.
If, for example, you decide to host an event at your local bar, announce the new app and add a little extra something – like a free drink for everyone who downloads the app at that event. This could be a cool trigger for your new users to talk about your app and share it with their friends!
Also, create a set of business cards with the most important information that you can distribute to everyone around. Make sure the design is in line with your app logo, colors, and overall style. You can use free templates available on Canva or similar tools, or contact the professional designers if your idea is more demanding, or you want to have it done by the experts.
Advertize the app through the press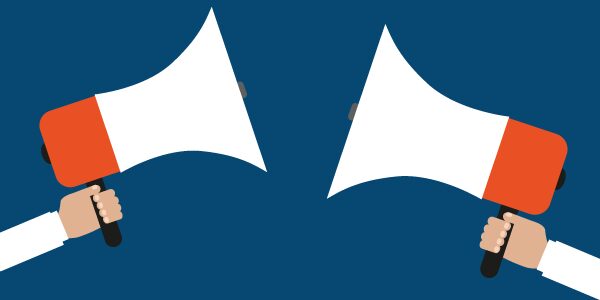 Create a press release for your app and hand it out to local newspapers. Get a good angle on the press and try to incorporate your message with the story written in the papers. You can also write yourself, hopefully getting your sponsored article out to the local public.
Make sure your brand is newsworthy and try to create positive relations with the press members. Leaving a good impression is important for your brand promotion. Press members are the ones who will spread, hopefully, positive reflections on your brand to the masses.
Merchandise sell the product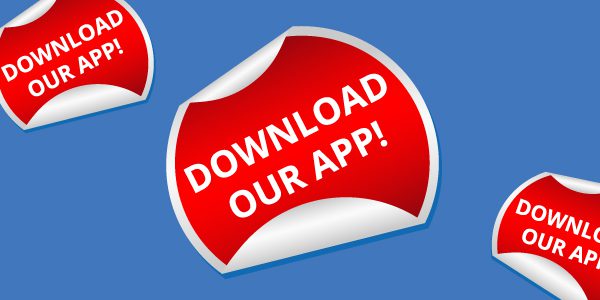 Want a cheap way to create a buzz surrounding your app? Create cool and eye-catching stickers that will draw the attention of users. Once you have your ideal design, it's time to go local and use them in places your target audience frequents the most.
Integrate your app logo on any other merch item you might have, whether it is a T-shirt, a pen, a set of stickers, office equipment, literally anything. Your app logo directly represents your brand and it is the most transparent way to promote your app.
It is a small investment that will surely pay off. Also, it leaves the impression of a high engagement on your part and includes some great marketing practices for your brand.
QR codes are a must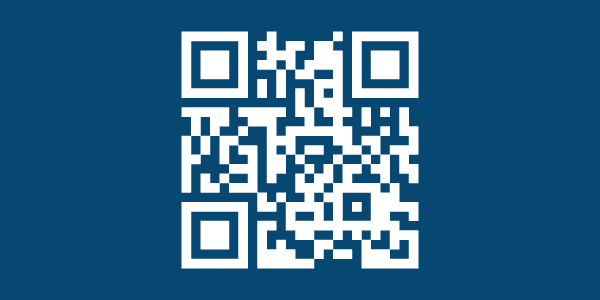 QR codes are no longer a novelty and we all know how to use them. Even though they were first used within the vehicle industry, nowadays you have them on everything, including random products in the supermarket. By scanning the QR code with your smartphone, you are redirected to the online page of the scanned product or service.
Just to illustrate how big QR codes have become, here is an extensive statistical overview of QR code usage today. Obviously, their popularity is not fading away, so QR code is a good connection between offline and online advertising.
Creating a custom QR code is straightforward, but remember to use a simple landing page so the users can easily find out what your app is about and download it without a hitch.
Print out your logo and make it visible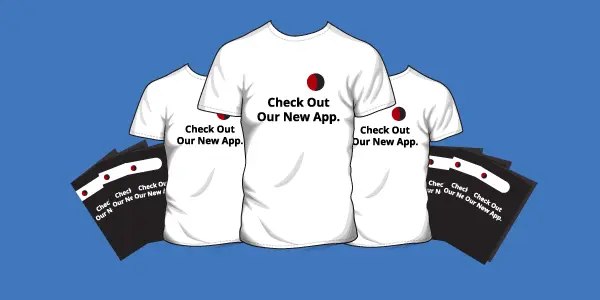 You have designed cool-looking flyers filled with useful and catchy content? Cool, now write some tips about your app and present it so it is accessible to everyone. Furthermore, make sure to have some promo codes ready for your new app users. What better way to get people to try out your app than to make it free with special promo codes.
Another idea, while you are handing out fliers, do it wearing your very own branded shirt. Is there a better way to make a statement than a T-shirt? Use your app logo and combine it with a catchy call to action that people will notice and remember. And, of course, hand out a couple of those T-shirts with the flyers. Everyone likes a free tee!