Finding the best way how to start a radio station can be very stressful. With so much competition and choice, you can be easily confused. From finding the right type of radio to choosing the best radio studio, there are so many things you should think of. If you want to create a successful radio station, you should read this guide.
Here, you can learn basic information about the radio station and how it works. Also, you can track a step-by-step guide to get a radio license and start with emitting. Read till the end to observe how to promote your radio station and finally, how to get money from owning it.
Start creating your own mobile app for free!
What is a Radio Station?
In simple words, the radio station is an installation with physical equipment that is used for broadcasting content or having a radio connection. Radio service uses transmitters and receivers to transmit messages or information. There are different types of radio stations and they differ in technology they use for broadcasting and types of content they produce.
Some of the most popular are commercial radio stations, even though internet radio communities are growing bigger every day and are becoming one of the most used forms to listen to the radio.
The radio station can consist of a different number of people depending on the quality and coverage, but for the basic work, it needs additional equipment such as headphones, microphones and computers for creating a program. No matter of location or size, every radio station should have basic equipment and program to be considered as one.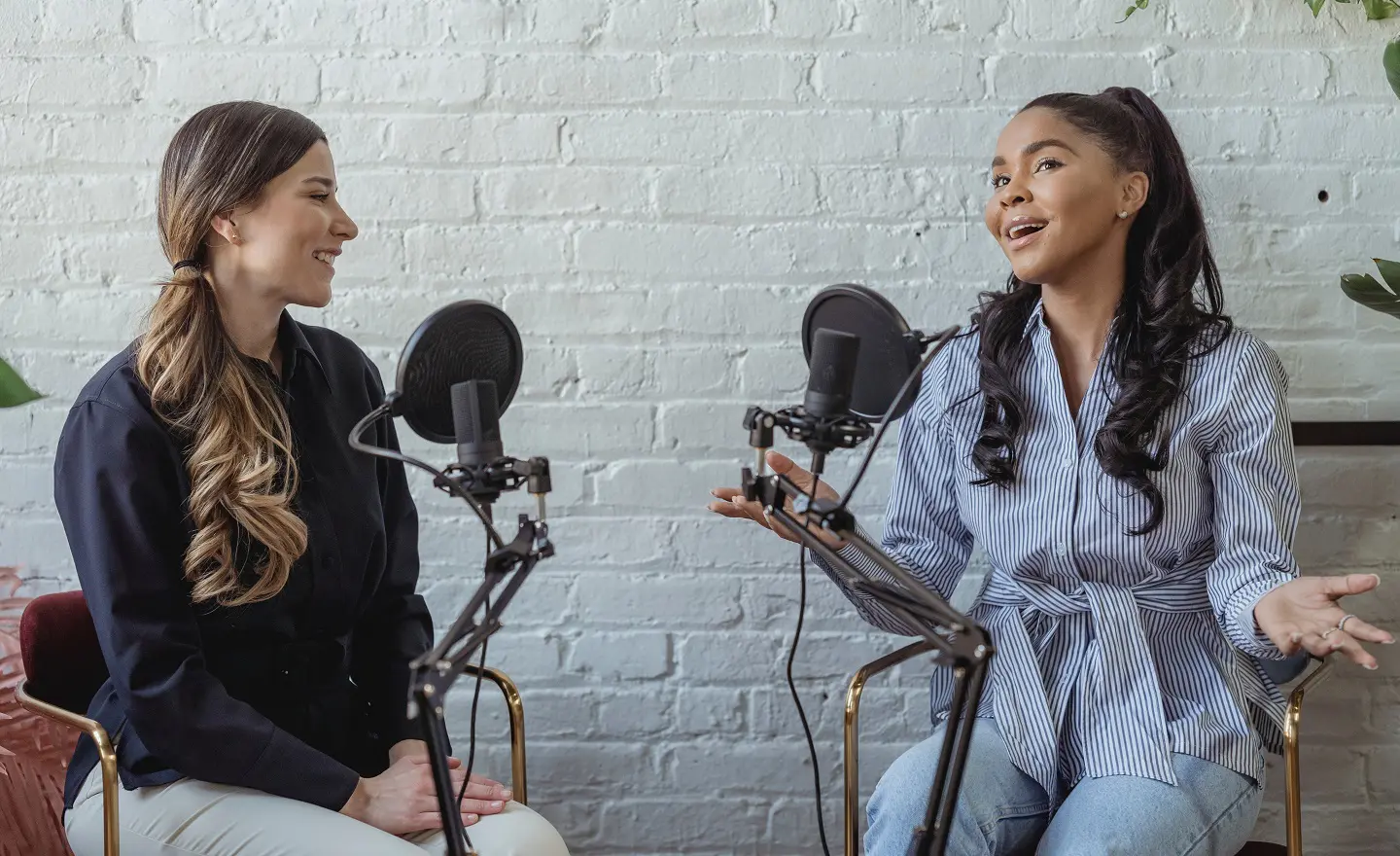 Types & Broadcast Methods For a Radio Station
Not just the device you use for transmitting radio waves makes the most important difference between radio stations. Listening to radio differs from generation to generation and it is limited to geographical position.
Even though younger generations are more interested in internet formats, traditional radio is still being listened to in everyday life. Here are some of the most used forms of radio stations.
Streaming / Web / Online
For keeping 24hr radio station, you should consider web or online streaming. This is also the best solution to avoid paying a radio license for broadcasting or buying too much equipment. The only thing you should have is a music streaming license.
Web type of radio is ideal for collecting internet radio communities and sharing your music preference or ideas with people all around the world. Mainly younger public listen to internet radio using different devices, like smartphones. What is more, this is a cheap way to start with a radio business since the only equipment you need is a computer.
Traditional AM/FM
Traditional radio station uses wires and air to transmit. This is the most traditional type that you can listen to from physical radio devices. With investing in devices such as transmitters and more professional equipment, you should have a license to broadcast. There are hidden costs in preparing a complete radio station, so be prepared for serious initial investment.
But, this is the most widely used radio type, listen to in offices, vehicles and in public generally. The challenge of launching remains due to your local region and possibilities to place or rent your transmitters to reach a wider public.
Satellite / DAB Digital
Compared to other types of radio stations, this is the most expensive option. It is mainly used in areas where are no physical transmitters. It can reach wider geographical locations, but setting the needed infrastructure can be an expensive and complicated process.
Satellite radio uses satellite to transmit the signal, while DAB radio uses wide-range transmitters that can combine more radio stations and transmit them across the country. Those complex features can work only if you have enough money and experience to invest in the project. Yet, laws and rules differ from country to country and they need to be followed. Be sure that you check the legal aspect well before starting this type of radio broadcasting.
How To Start a Radio Station – Step-By-Step Guide
Even though starting a radio station sounds like a complicated project with a lot of expensive equipment, work and knowledge, you can open your own easily if you follow these steps. Thanks to modern possibilities, it can be a fun and creative process.
Step 1: Decide on your concept
The main decision before launching radio is deciding about audio content. You should have an idea what type of radio it will be and which are your preferences. The first step is to choose a general concept and decide on the type of music you will play and will you have informative parts. To become successful, it is necessary to have a good base and business guide and follow the plan faithfully to reach full potential.
Step 2: Brand your station
Naming the station is very important since this is the first impression for many people and it needs to be attractive and differ from the competition. This is the right time to think about DJs and people who will represent the radio. It is very important to check if your name is free for use and don`t use another trademark.
Step 3: Check copyright laws
Checking the copyright laws is the most formal aspect of broadcast radio and you should be completely sure everything goes as the law says. Different countries have different laws and conditions, so you should be sure to check them regularly.
Musical copyrights are very important to protect and this can be an additional cost. If you will only host talk shows, then you won`t have much trouble. The laws and cost of broadcasting differ from country to country and be sure to have it in an initial plan.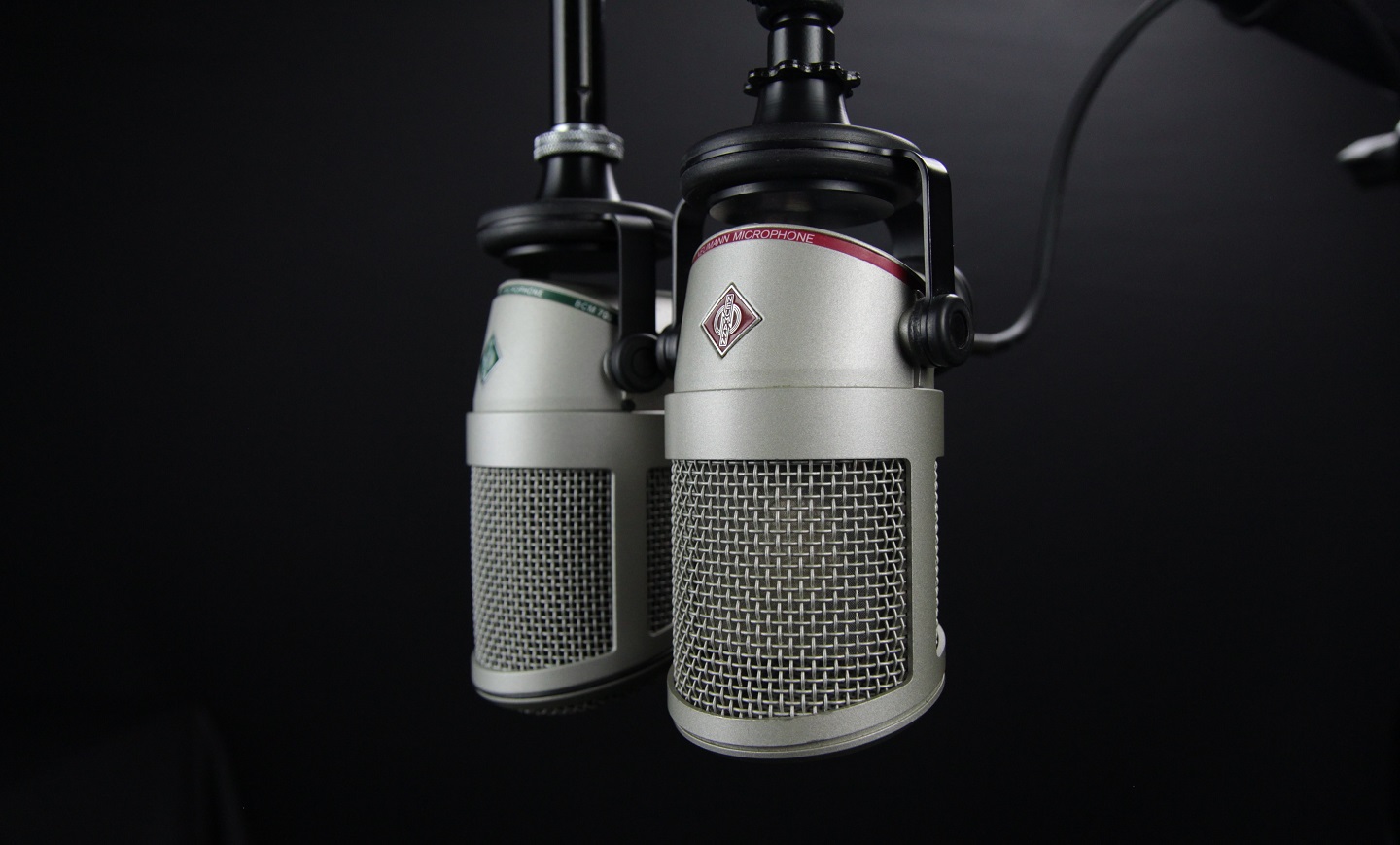 Step 4: Get equipment for your radio station or radio show
There is no need to buy a piece of expensive equipment to launch a radio since you can start with basic, like microphone and headphones. Use the equipment you are completely sure to know how to use and upgrade it only if it is needed.
Thanks to mobile devices and the internet, you can have the simplest equipment and broadcast from any part of the world. For those who would like a more professional approach, think about buying a professional audio mixing desk and quality microphones.
If you have planned all activities and which type of content you will be sharing, you will easily find news to share. Using a digital platform of national media institutions, you can choose from local and global news. You need to have a good strategy for producing news and the possibility of content scheduling. Several apps will alert you about the news that is interesting for you, so be sure to use them as additional help.
Enter into Shoutem app builder and start creating your app!
How To Promote Your Radio Station?
You don`t need to have a lot of experience with broadcast radio to know that you need to invest money in advertising. This is the basic cost that will help you reach a wider audience and introduce your work. Check some crucial steps in promoting your radio station.
Using social media accounts and social network is the minimal cost of advertising for people to hear about you. Be sure that you have investigated your audience well and use those channels where you can get more followers in return. If you have daily programming on the radio, use time for promoting on social networks wisely and use only those channels you are sure will bring you a return of investment.
Step 2: Connect with local influencers
The best way to promote radio in the younger groups is using a local influencer. This is usually a person that the wider public trusts and creates creative content. Be sure that you pick the right person and that their beliefs are similar to yours so the ad will be truthful and convincing.
Nowadays, radios don`t exist without a website. It is a good way to keep playlists viral but to add different features like chat rooms, blogs, and pictures. Use the possibility of signing up your fans to build email lists for sending the newsletter. Using affordable and user-friendly software, you can weekly or monthly remind your fans about your work without too much effort.
Step 4: Use of Youtube platform
It is said that Youtube is the TV of the modern world and surely it has become even other channels. The benefit of video is ideal for situations like when you have special guests and want to show how does it look likes behind the microphone.
Using a good combination of microphones, you can record quality material that is shareable for other platforms and gain more fans quickly. This isn`t the regular broadcast method but can contribute to building your brand and showing work in a different format which will be more interesting for some groups to use.
Step 5: Create mobile application to improve user engagement
The advanced radio studio isn`t the only way to keep a lot of fans engaged. Even though you use regular advertising channels, you should think of a radio app for keeping fans engaged.
Other advertising methods usually combine messages that are transmitted to the wider public, but using an app provides more freedom for fans to pick the content. Using easy and affordable software, like Shoutem app builder, you can have your app in a few steps, without extra costs.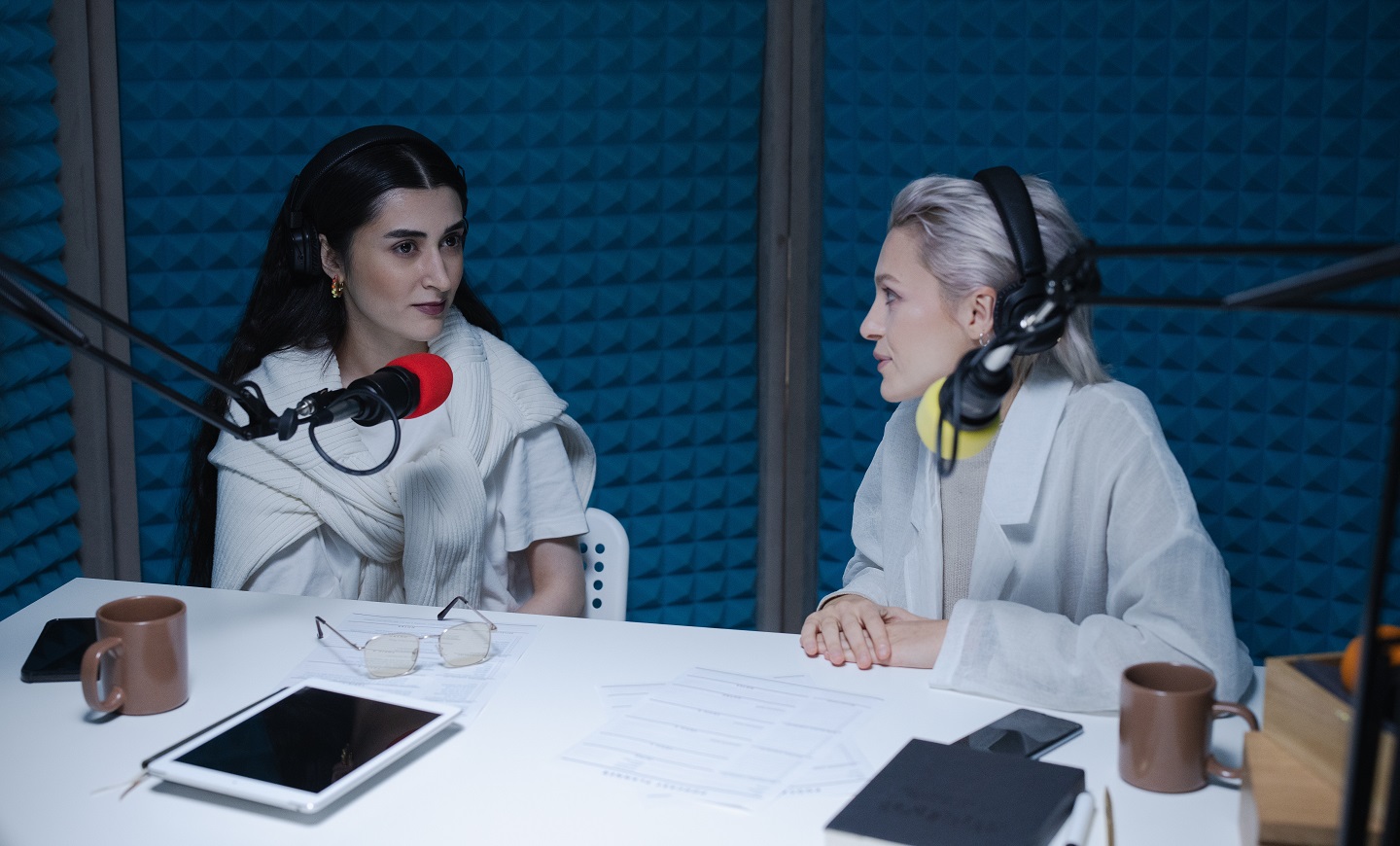 How To Make Money From Your Online Radio Station or Show
Running a radio station can be a pure hobby, but depending on your audience size, you can make money and do it as a business. Here are some basic tips to help you easily earn from your hobby.
One of the best starting points for smaller radio stations is to use local companies for promotion. Advertisements via radio are usually more appealing for smaller businesses since they cost less compared to TV ads. In the beginning, you can ask for sponsors to run your business.
Also, be very adaptive and seek innovative ways of promotion and collaboration to monetize your broadcasting time. To potential sponsors, offer different types of promotion and try to meet their needs. Also, be very supportive with the feedback to keep the good partnership for a longer time.
Step 2: Make use of Google Adsense and other ad networks
Using Google Adsense is the best way to monetize your effort for building a website. You are simply paid by clicks on the web page or the ad on it. The first step is to have an agreement with an organization that will provide you URL for promoting.
Be sure you are regular in posting them to get a higher salary. Yet, be sure that brands organically fit your web page and interests and that the aimed public is similar to your listeners to get better results.
Step 3: Find affiliate partners
Affiliate partners share each other products and advertise on web pages to get better visibility and reach a wider public. For finding the perfect partner, you should check for its public.
Be sure that it fits you demographically and locally, so the effort and partnership have value. Be sure that the brand you are partnering with matches your interests.
Step 4: Sell your merchandise
One of the best uses of the brand is on other subjects from only one, which is an initial radio station. If the fans like your work and recognize it, you should use it for printing T-shirts, cups or pens with it.
Even if you use the only logo or a very appealing and recognized sentence, be sure that you have channels for selling it. Use giveaways as a popular form of collecting likes and followers.
Enter into Shoutem app builder and start creating your app!
How To Start a Radio Station FAQ
How much does it cost to start a radio station?
Depending on the type of radio you want to have, initial costs vary. For an exclusive radio that uses high-quality equipment, you should think about investing more money. Traditional radio stations are more expensive since they use and need a lot of physical equipment.
On the other side, for having a simple web radio station, you can just download affordable radio broadcasting software and run it from the home.
Is owning a radio station profitable?
Depending on the type of news and content you will produce, you can earn money from the radio station. Even though the competition is very hard, you can create a new market for different groups only if you are creative enough.
Use all information to earn money from advertising and it can become a very profitable business. Just be sure to pick good clients and to have a truthful relationship.
Do radio stations pay for music?
With different rules from country to country, you should always check whether there are fees and copyrights you should pay for before broadcasting. Be sure that you know the rules for your country and keep it fair.