The competition on the market is huge, nobody can deny that. Everybody wants to promote their product in any way possible. Mobile apps are no exception either. Is there a better way to promote your app than sending notifications directly to your users? Maybe there is, but this one is super effective and popular in 2021. Push notifications are pop-up messages sent from an app. The user does not have to be using the app to receive push notifications. On the contrary, users can see push notifications even when their phones are locked.
Push notifications have a positive effect on brand awareness. With an open rate of 90%, they can be the ultimate user engagement tool!
The Importance of Push Notification Marketing
Firstly, let's just point out that in 2021, the number of smartphone users in the world is 3.8 billion, which translates to 48.33% of the world's population. Thus, using a push strategy in marketing and advertising makes perfect sense. You want to showcase your service or product to as many users as possible.
As push notification is a cheaper way to advertise your product or service, it is a great promotional strategy you can use. By successfully implementing the following strategies, you can expect higher customer retention, higher engagement, and higher conversion rates. All together improving the user experience and adding extra value to your app or website.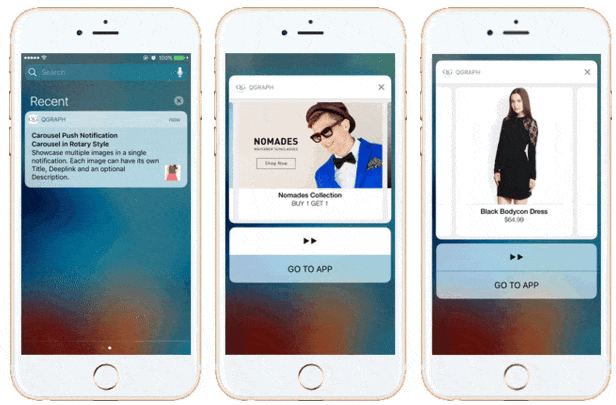 Boosting your revenue with the marketing strategies below will be easy and effective. But, before that, let's see what types of push notifications are available. It is crucial to discriminate between them as they are used in different contexts and with different purposes. Consult Shoutem's push notifications guide for 2021 for more details.
Types of Push Notifications
Informative messages contain important information on the activities, account changes, dates & times, and general activities of the user. Their purpose is solely to keep the user updated with all changes on their account, the app itself, or any relevant news.

Geolocation messages depend on the user's current location. Users will receive information about nearby events, weather forecasts, stores, restaurants, or any other activity that can be done in that location. They significantly improve the user experience.

Promotional messages update the user on sales, special offers, or promotions nearby. It encourages more frequent purchases and often special discounts are sent to users to motivate them to buy promoted products or services.

Catch-up messages remind users to keep up with their personal goals. They usually contain progress analysis, achievements, and future steps needed to be taken by the user. These types of notifications motivate the user to re-engage with the app.

Rating or survey messages gather user preferences and send feedback to the app. That input is used for future improvements. If the app is interested in the quality of the service or product in a specific group of people or timeframes, such messages will be sent to users.

How Push Marketing Strategy Can Increase User Engagement, Retention, and Conversion Rates
In the rest of the article, find the top 10 tips for creating the best mobile app marketing strategies that will help you skyrocket your numbers. You may have thought of investing in a media campaign, but with these strategies, you won't be needing one.
Let's start with strategies that will help you with customer retention.
Increase your customer retention through notifications
According to Forbes, customer retention is the ability of a company to retain its customers over a specific period.
Your existing customer base trusts your brand and it is easier to motivate them to buy more through retention marketing. It is surely harder to get new customers than to keep the existing ones, right?
Tip 1: RUN TESTS
Test elements like CTAs, messaging, fonts, colors. By using A/B testing, you can gauge your strategy while using qualitative and quantitative tools to see how your audience responds to it.
A/B testing in marketing allows you to make the most of your existing traffic. A structured A/B testing program makes marketing efforts more profitable by highlighting the most problematic areas that need optimization.

tip 2: use segmentation strategy
Not all of your customers need the same thing at the same time. By using a segmentation strategy, you divide your customers into clusters by their purchase preferences, socio-demographic criteria, or any other that is relevant for your business.
That way, you get the right information in the right format, at the right time to the right customer.
Here are some of the segmentation criteria you can use:
Previous purchases
What is the last item they bought and when? Give personalized suggestions to your customers and keep track of their purchase history. That will increase your sales and revenue in no time.

Cart abandonment
Some people need a little push to finish what they have started. Some of them simply forget they started online shopping but never finished it. Send push notifications to trigger customers' return to the page. Pushwoosh Abandoned Cart Recovery has the highest efficiency in buyers' return rates.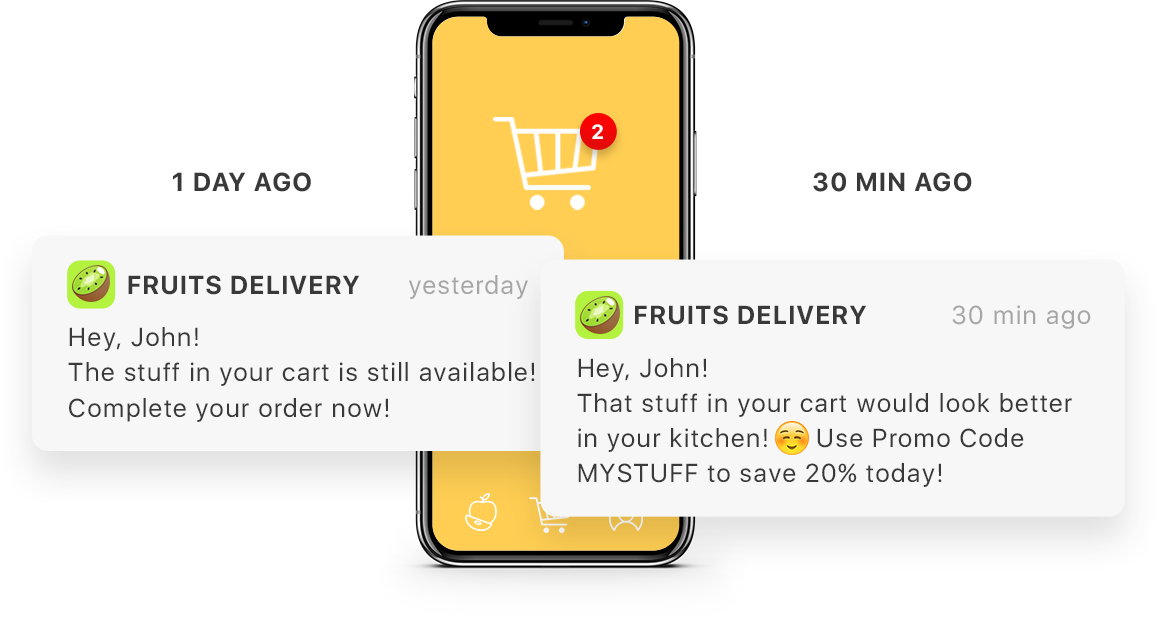 Loyalty program
Wouldn't you like to get something extra or a discount for being a loyal customer? Make sure to keep customers who return to you. They can easily go to the competition and boost their business. Include special offers and reward the most loyal buyers to prevent them from leaving. They will surely say something nice to their colleagues and friends and recommend your products or services.
According to the research, brand loyalty among millennials increases by 28% if they receive personalized marketing communications.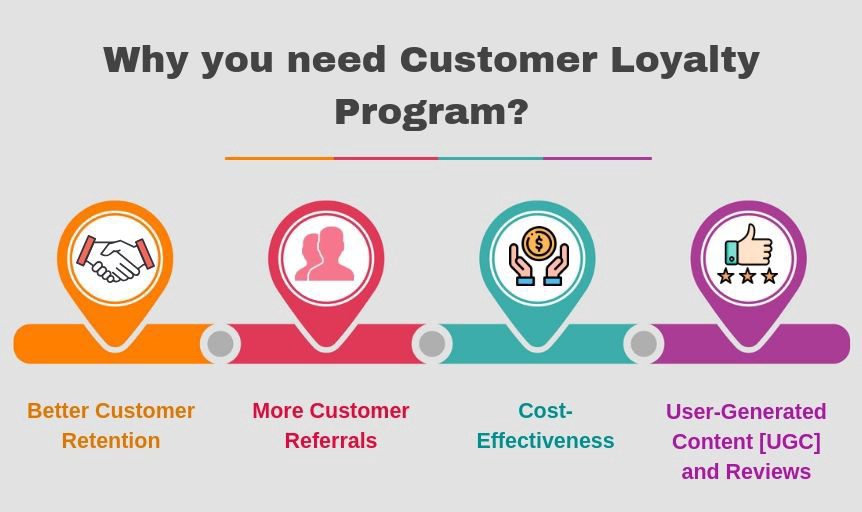 Encourage Customer Engagement
The best way to encourage customers to become engaged in your app or product is by sending them personalized messages. When receiving a message that is directly targeted at them, users feel important and sometimes even feel a little bit of pressure to do what you ask of them.
Tip 3: Send Personalized push notifications
Personalization helps with grabbing the user's attention. Take a look at data retrieved from SmarterHQ on the importance of personalization.
80% of customers are more likely to purchase a product or service from a brand who provides personalized experiences
36% of consumers believe that brand should offer more personalization in their marketing
71% of consumers feel frustrated when their shopping experience is impersonal
63% of consumers stop purchasing products and services from companies who provide poorly executed personalization
So, what can you do about it?
Address each user by their first name
Give information that is valuable and relevant (91% of consumers are more likely to shop with brands who provide relevant offers and recommendations)
Providing a tailored content increases chances of pushing the users into taking certain actions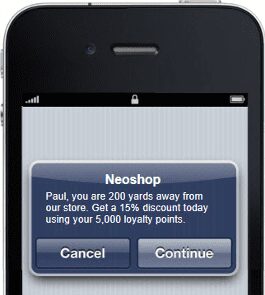 Tip 4: incorporate rich push notifications
Another useful app push notification strategy is using visuals in your messages. It is well-known that people prefer visuals and pictures over text. Therefore, make sure to include emojis, images, videos, memes, or illustrations in your push notifications.
Mobile marketers can boost the open rates of their push notifications by 85% by including emojis. They look adorable, don't they?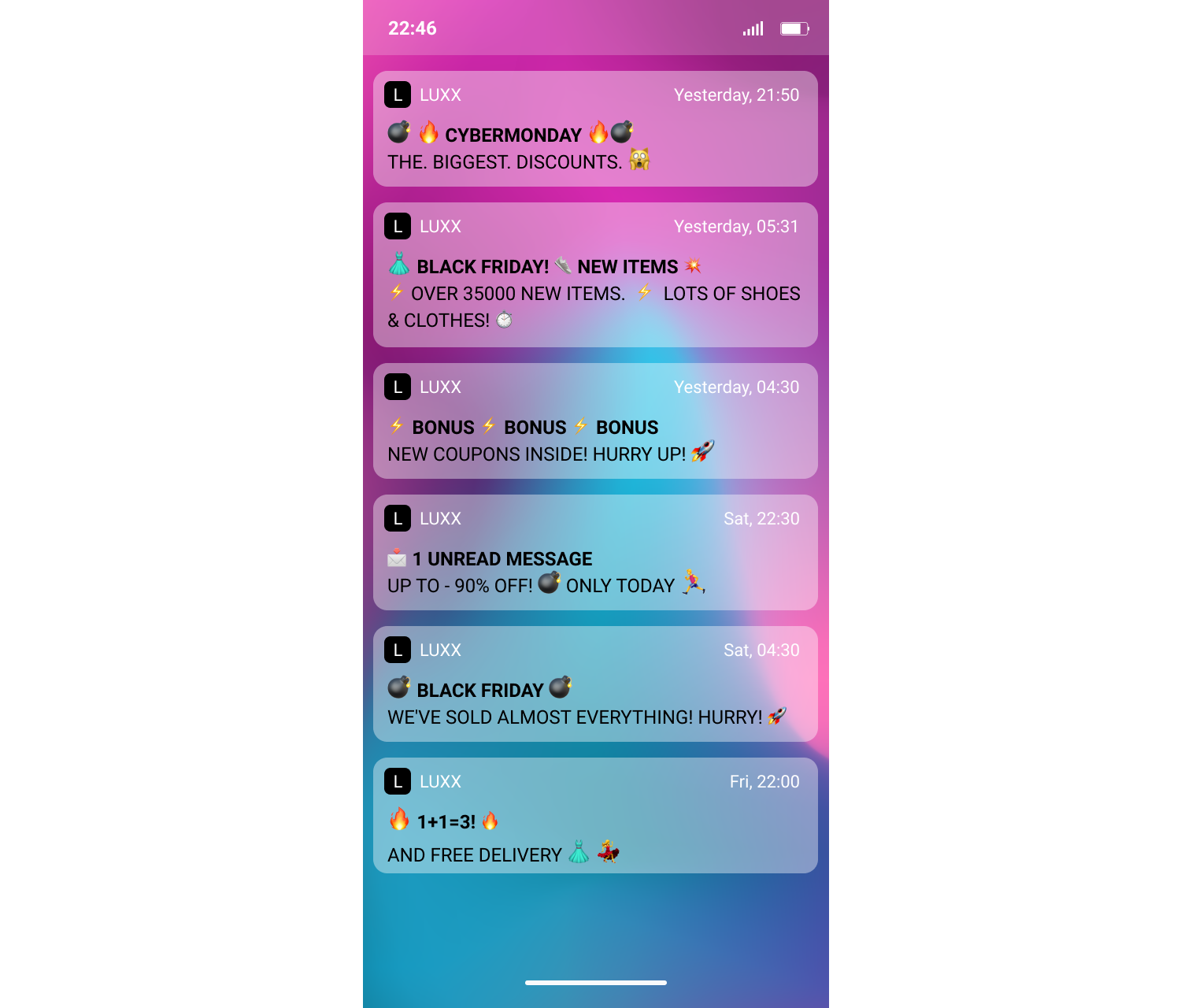 User Experience Matters
You obviously want to have satisfied customers. There are some tricks you should know about how and when to push notifications for the best user experience and best results.
Tip 5: don't pressure with permission requests
Have you ever downloaded an app and upon installation they ask you for permission to push notifications? Probably yes, and we assume you didn't like it.
Give users time to get used to the app and see its functions and features. The app needs to earn customers' trust and that takes time. When you're going to ask for permission depends on you. Our suggestion is not to do it too early as it will throw people off.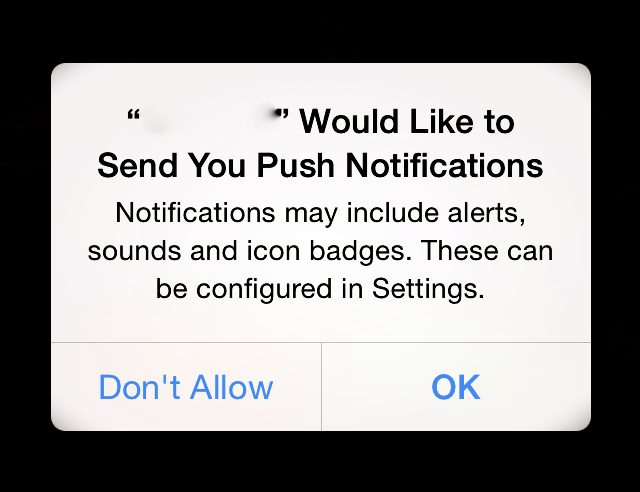 tip 6: understand mobile notification strategy
Even though this one might seem vague and wide at first glance, we will scratch the surface with concrete ideas.
Timing
When you will push notification is extremely important. You don't want to wake up your customers or annoy them during a business meeting. iZotto provides a detailed grid when pushing notifications is the most effective.
The effectiveness of your push timing depends also on your goals, the industry you are in, and your target audience. Use this grid as a guideline.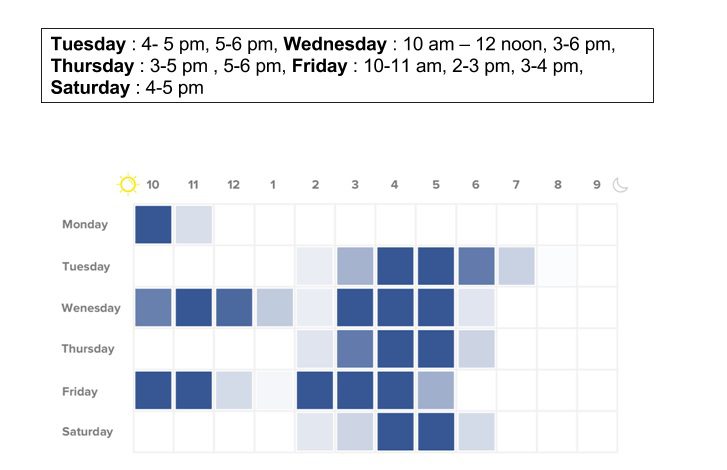 Frequency
How many notifications to send per day? What is too little and what is too much? It is hard to give a concrete answer to these questions, but make sure not to overdo it. People get irritated easily. If you get too eager and too pushy, you will lose your audience.
Prioritization
In line with the previous tip, if you are sending more than one notification per day, be sure that the first one is the most important and most relevant one. The click rates drop with every other message within the same day.
Boost Your Conversion Rates with Push Marketing
In short, we're talking about the percentage of site visitors that complete the desired action which varies from site to site. It includes sales, subscriptions, registrations, downloads, and such.
The global average website conversion rate based on multiple marketplace conversion rates is 4.31%. Industries with undeniably high conversion rates are arts & crafts (4.01%), food & drinks (3.58%), and health & beauty (3.08%).
tip 7: leverage limited time offers
One thing you can do to motivate users to subscribe, purchase or download content is by promoting new features for a lower price for a limited time. It is one of the oldest commercial strategies but it works every time.
Such offers will grant you a number of new subscribers and then use retention strategies discussed above to keep them coming back to you.

Your homepage is where the majority of your traffic is pulled to. It is important to emphasize the "Call-to-Action" button, preferably on the top of your website.
You use it on your website and on your landing pages to guide users towards converting them into subscribers. Make sure it is visible, appealing, and inviting.
CTA buttons come in various shapes, sizes, and styles. Adapt the CTA button style to your webpage for the best success.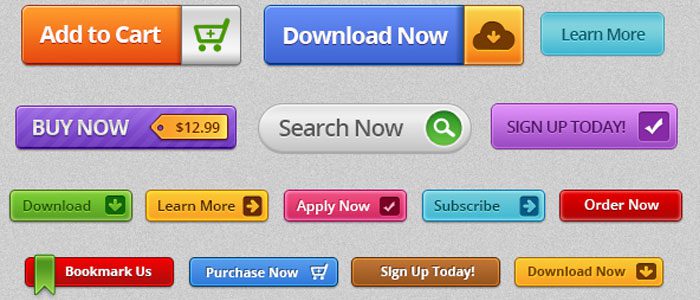 tip 9: map user's on-site activities
You can set unique prompts to show up at a specific time when the user performs specific actions.
If the user views a product multiple times, it means they find your product valuable. If they read your blog post or spent a specific amount of time on your webpage, they are familiar with the content. At that moment, opt-in comes into play and they might subscribe if you kindly ask them.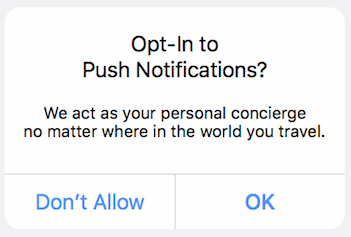 TIP 10: predict user's intentions
Exit-intent technology predicts the moment a visitor might leave the website which immediately launches a pop-up. It mostly contains a discount, voucher, exclusive offer for new subscribers, and similar. The key is to retain the user on the page and use all marketing strategies available to convert them into subscribers.
Make Mobile Notification Strategies Work For You
In conclusion, allowing push notifications for marketing purposes is beneficial for your business. Not only will your rates and numbers grow, but also you will find out how to further improve your services, products, and websites.
Implement the aforementioned push notification marketing strategies and good luck in your quest for running a prolific and successful business.