App development and app design are complicated processes. However, launching your app doesn't mean you are finished with hard work. You can dream of it becoming big overnight because millions of users can download it from the app store. The reality is that the market is so competitive, that your app might be forgotten and completely invisible without a proper mobile app marketing strategy.
What can you do about it? One thing you can do is apply the best app marketing strategies and utilize the best app marketing tools to increase your chances. Success is not guaranteed to anyone, but those with quality app marketing strategies have better chances to stand out and succeed.
What is the Mobile App Marketing?
Mobile app marketing refers to the set of tactics and techniques deployed to attract, engage, and retain app users with the primary purpose of increasing their overall lifetime value.
This guide is a summary of the four major topics from the app marketing field with numerous examples and success stories. Here are the topics this guide will cover, all of which are written in more detail as separate articles as well:

We'll help you to define crucial steps in creating your app growth strategy and suggest tools for every step of your marketing journey.

Before you draw any conclusions make sure that you've done your data analyzing homework well – we'll teach you how.

Acquiring users can be done by organic and paid channels – we've covered the essentials of both. Find out more.
The more your users are engaged, the higher the chances that they'll buy, return and share your app. We've shared tips on internal and external user engagement.
Chapter 1 – App Marketing Tools

Do you know what it takes to be successful in mobile marketing? Before answering, look at the statistics below.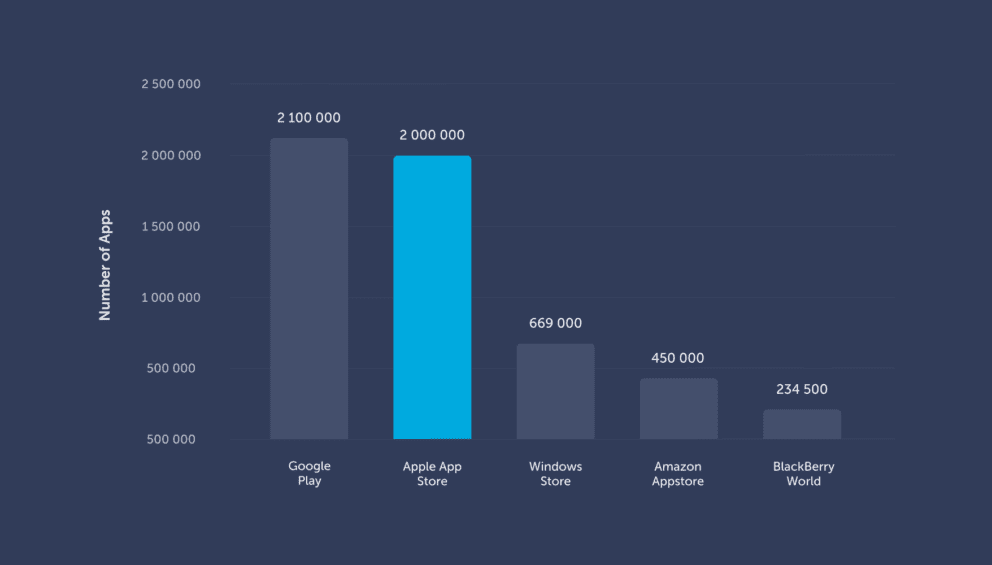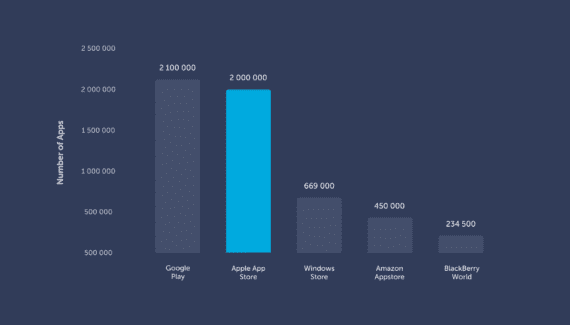 Just over a year ago, more than 60,000 apps were submitted to the Apple App Store alone. The number of apps in competing ecosystem – Google Play, Amazon App Store, etc. – continue to grow rapidly and their evolution continues. In order to stay competitive in each marketplace, marketers, app creators, and product owners need to re-think their app growth strategy.
Of course, you don't have to do everything manually as that would take too much time. Getting your way around countless spreadsheets full of numbers, charts, and diagrams is key for successful marketing analysis.
Based on your business's needs, measure the relevant performance metrics to estimate the quality and success of your mobile marketing campaigns. If you know how to interpret numerical data, the decision-making process will become easier. You will also become better at estimating the best marketing practices, following current or upcoming trends, and creating innovative marketing approaches that yield results.
Analytic tools
Analytic tools enable you to observe, track, and analyze the performance of your website and traffic data. Data is usually presented in the form of graphs, visuals, and reports which have been proven to be more appealing than plain text. For instance, on Facebook, images receive a 37 percent higher engagement rate than posts with text alone.
The list of tools you can use is lengthy. Google Analytics and Tapstream are examples of great app marketing tools, so make sure to check them out.
Domino's marketing team decided to utilize Google's tools to measure marketing performance over time. They decided to gather more data on their customer behavior.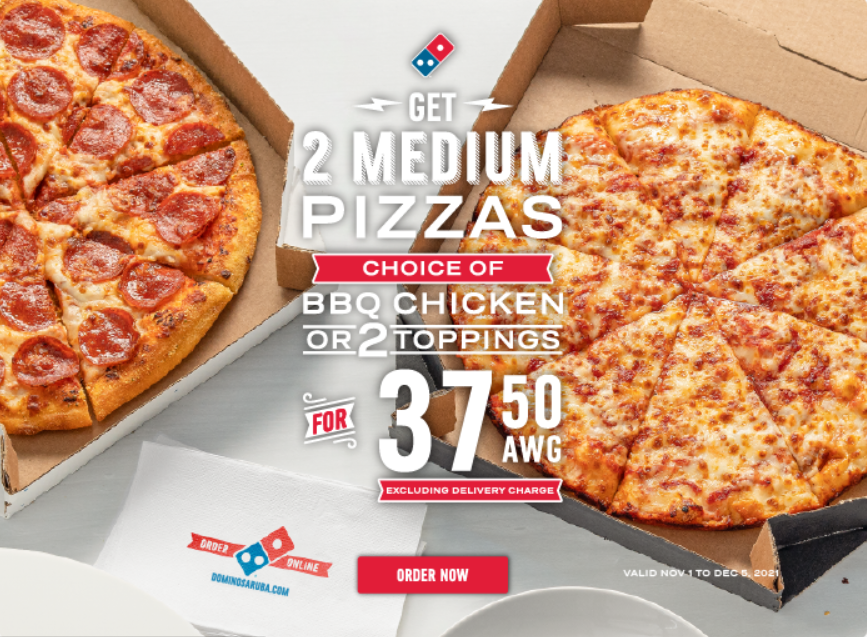 They partnered with DBi and started using Google Analytics 360. With Analytics 360 integrated cross-device tracking has uncovered new insights into customer behavior. As a result, Domino's:
Saved 80% year over year in ad serving and operations costs
With the new Tag Manager 360, they managed to create, review, and publish tags in days
Captured a 6% increase in monthly revenue
Got a greater understanding of how marketing efforts influence customers
Social media tools
Without a doubt, one of the best ways to advertise your business is through social media. Users are scrolling endlessly, often skipping ads, but from time to time, ads tend to catch out attention.
Behind every marketing social media post, there is a plan. Every word has a purpose. The colors used in the post send a specific message as well. The manner in which the message is presented shows more about the intent of the post. All that requires great planning skills and a developed strategy.
Luckily, there are special social media tools that help in keeping track of social media performance and provide detailed post planning and management.
We cannot cover all of your options but consider Hootsuite or BuzzSumo as some of your social media tool possibilities.
Playstation is a great example of a company that has taken advantage of social media posting. Their go-to social media is Twitter where they advertise and promote their video games.
The first thing that stands out is the high-quality images. Research has shown that tweets with images get 313% more engagement and those tweets are 34% more likely to get retweeted than text posts.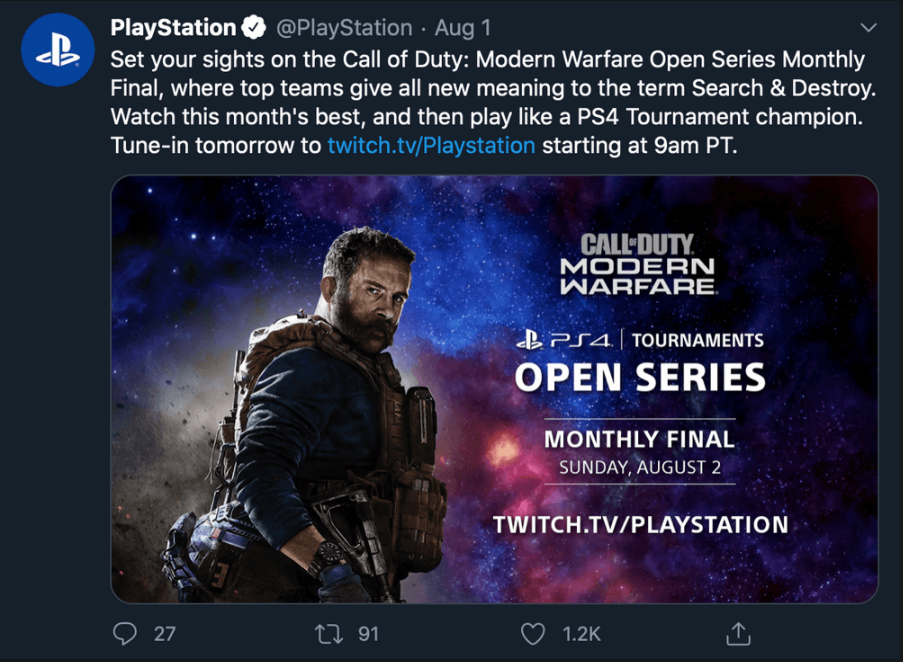 Playstation almost always provides a link in their post that leads the user to another page with more information. They succeed in grabbing the attention with professional but also creative copy full of puns and humorous twists.
Neil Patel recommends Tweeting 1-5 times a day to increase audience engagement. On August 1, 2021, Playstation Tweeted 9 times! Consistency and high-quality content are key to success on social media.
Messaging & Push Notification Marketing Tools
With so much competition and offers targeting your customers and users from day to day, you need to find a way to keep in touch with them.
One of the best ways to do so is to send them personalized push notifications addressing their needs and preferences. Showing appreciation for connection with your customers will grant stability to your business. Your customers will stay loyal to you despite competitors' attempts to convert your customers to their side.
EZ Texting and Airship are just two out of many messaging and push notification marketing tools you can try out.
Jumia is a popular store in Africa where over 65% of customers shop online each day. The management noticed about 25% of abandoned carts daily. Up until that point, they addressed their customers via e-mail.

As that strategy didn't work and most of the e-mails ended up in spam, they shifted to the push notification strategy. The results Jumia got after implementing the push notifications strategy are impressive.
CTR increased by 38%
9 times more recovered carts than with classic trigger e-mail technique
The reason for that success is that users are accustomed to push notifications as they are an integral part of smartphone UX and they are more interactive than e-mails which are often regarded as formal and less interesting.
A/B testing tools
Testing what works and what doesn't is a part of every business. Sometimes, you need to experiment and give users the power to decide. After all, it is in your best interest to use the design or features that will attract more customers.
That is where A/B testing tools come in handy. You can opt for two or more options and measure the results they achieve with real users. For example, if you have two different app logos you want to try out, A/B tools are the right choice for you. You can measure the engagement, retention rate, and other marketing metrics you find important.
Check out StoreMaven and SplitMetrics and see if you can use such tools for your A/B testing endeavors.
Ubisoft Entertainment is one of the leading French video game companies. It's most known for publishing games for several highly renowned video game franchises such as For Honor, Tom Clancy's, Assassin's Creed, Just Dance, etc., and delivering memorable gaming experiences.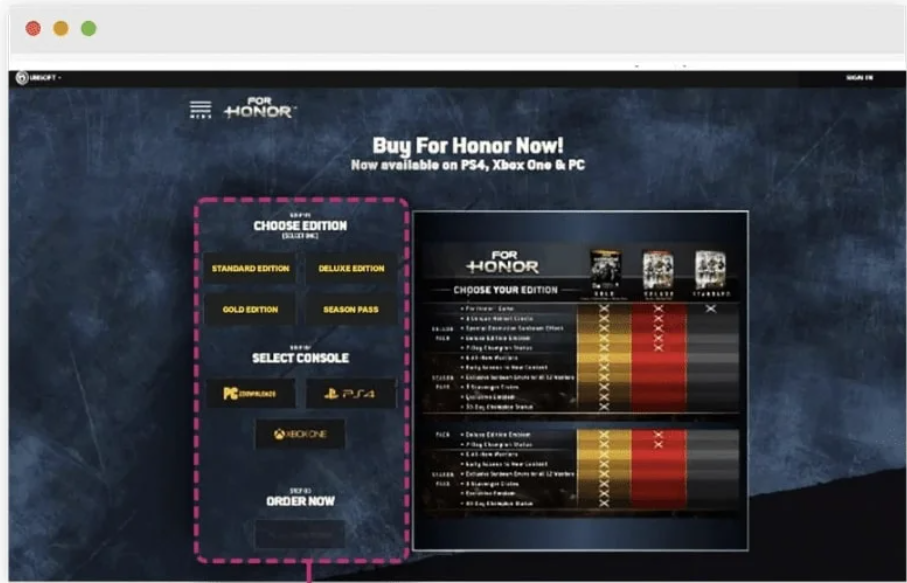 By simplifying purchasing steps from moving through several screens to one screen only, the spike in sales was more than visible.
After running the test for about three months, Ubisoft saw that variation brought about more conversions to the company than the control. Conversions went up from 38% to 50%, and overall lead generation increased by 12%.
Search engine optimization (SEO)
Understanding the Google algorithm is a must. Without that knowledge, you will hardly be competitive at all no matter how exceptional your app might be.
A good thing about these tools is that they allow you to spy on your competitors. Not only can you see their traffic numbers and rankings, but also identify where their backlinks are coming from and how their content is performing across platforms.
With SEO tools, you can see which new and existing keywords your competitors are ranking for. You can then add these terms to your list, use the tools to identify related keywords, and even consider expanding to new markets.
The goal is to get to the first page of the SERP preferably on the first place. The higher, the better. If you achieve that, you can expect a spike in engagement, CTR, and hopefully conversions.
Tools such as SemRush and Sensor Tower are known as great SEO tools for the optimization of your app or website.
Wastecycle is a sustainable waste management company providing total recycling and waste management service.
They introduced an innovative online skip ordering service and they needed a digital marketing partner to deliver on their goals of generating more skip hire sales. The SEO campaign included:
Comprehensive research on competitors
Keyword research and analysis
Optimizing Wastecycle's visibility in Google My Business
Improving the website with on-page local optimization
Generating high-quality links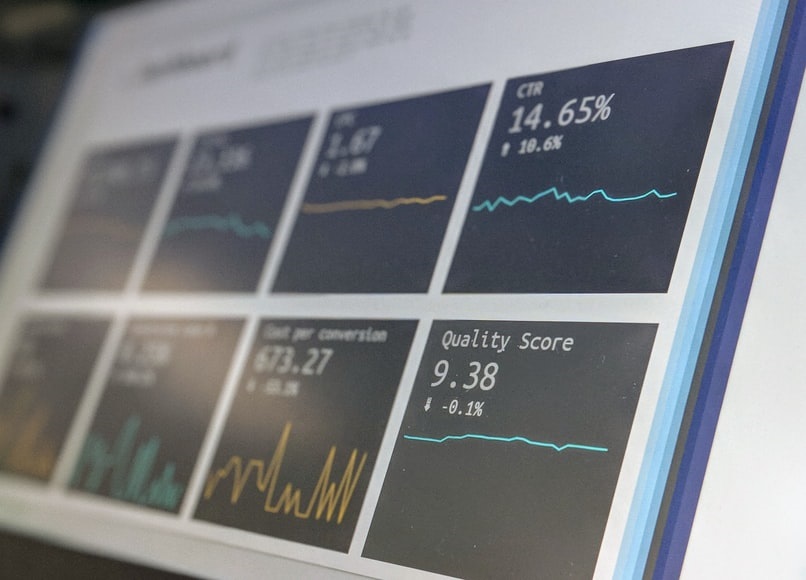 The results were nothing but amazing.
87% increase in organic visitors located in target local cities
150% increase in clicks for the prime phrase "skip hire"
297 key phrases achieving the first page in Google rankings
App store optimization (ASO)
App Store optimization tools show you the best practices to make your app stand out in app stores. It is your job to optimize your app for the algorithm so users can find your app in the app store.
Optimizing your app for the app store will help you with the visibility and searchability of your app.
Finding the right keywords and a suitable app title, writing an engaging description, and choosing the right screenshots for your app is essential.
Choosing tools like AppAnnie or AppFollow to improve your mobile marketing strategy and make informed decisions regarding your ASO strategy.
Fitness Coach is a fitness app that started to prosper in the time of the pandemic. Strategic name and keywords for the app helped the app to rank high in the app store. At first, the app struggled as the competitiveness level of its keywords was 100 which is the maximum competitiveness score on the app store.
After a detailed keyword analysis, revision of screenshots, and design, the app started to get noticed more and more. The number of downloads peaked two months after ASO. From 5k to 50k downloads per month, that is impressive.
The app jumped 400 places in the Health & Fitness category to reach rank 1 by the 8th of April.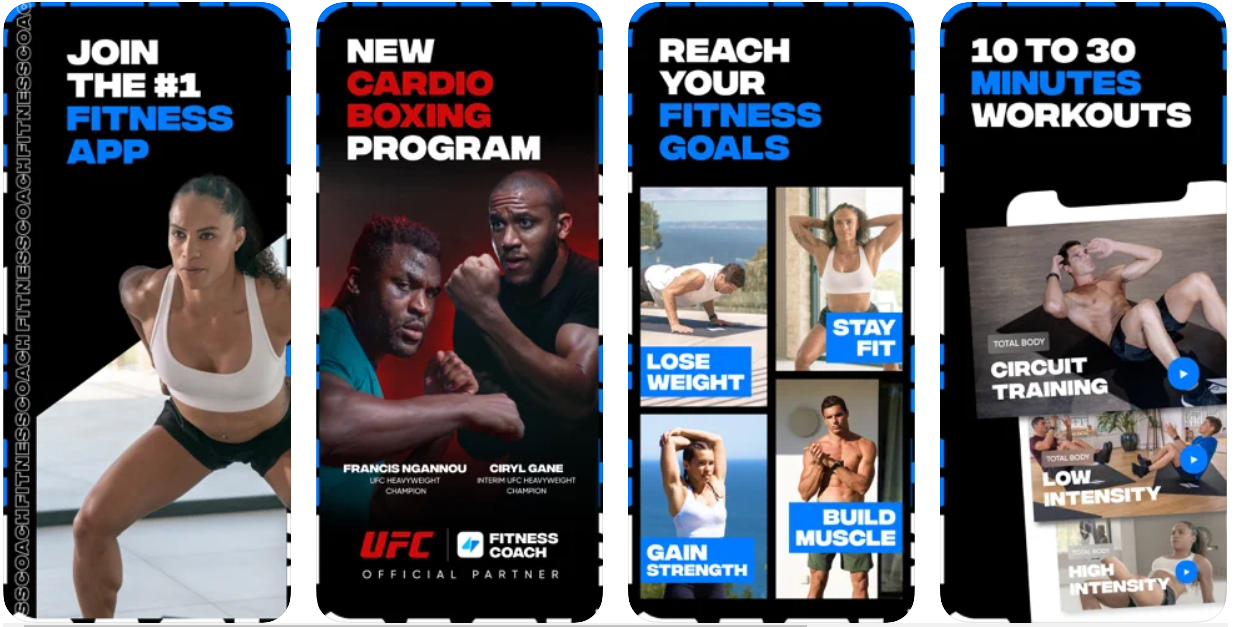 Are you ready to start working on your app's growth? – Let's go to the next chapter where we'll show you how to analyze data in order to maximize your marketing efforts.
Chapter 2 – App Marketing Analytics

You need the right data to make accurate conclusions and decisions.
App analytics is the cumulative data analysis of web and mobile activity. Carly Fiorina, the former CEO of HP, says "The goal is to turn data into information, and information into insight."
Knowing how to interpret data analytics can be used for understanding the journey of your customers and making informed decisions on how to improve and optimize your app. Metrics such as churn rate, retention rate, conversions, engagement, and downloads can be measured to shed light upon deeper insights into the matter.
App performance is identified through observation of the app analytics as well as any problems that might occur within the app or outside of it.
As of the first quarter of 2021, Android users were able to choose between 3.48 million apps, making Google Play the app store with the biggest number of apps available. The Apple App Store was the second-largest app store with roughly 2.22 million available apps for iOS. Numbers in mobile app development are only expected to rise in the upcoming period.
It is challenging to succeed in such a saturated market. You want to push forward and invest your resources in the right funnels that will eventually pay off either financially, with new customers, increased number of downloads, enhanced UX, or any other app growth parameter.
How to start the marketing analytics process
Getting started can be overwhelming and even scary if numbers and analytics are not your strong point. Luckily, you don't have to be an expert to run some basic business analytics. Here are several steps one should take to start the marketing analytics process.

You'll all set to dive into the next chapter and learn more about how to attract users for your app!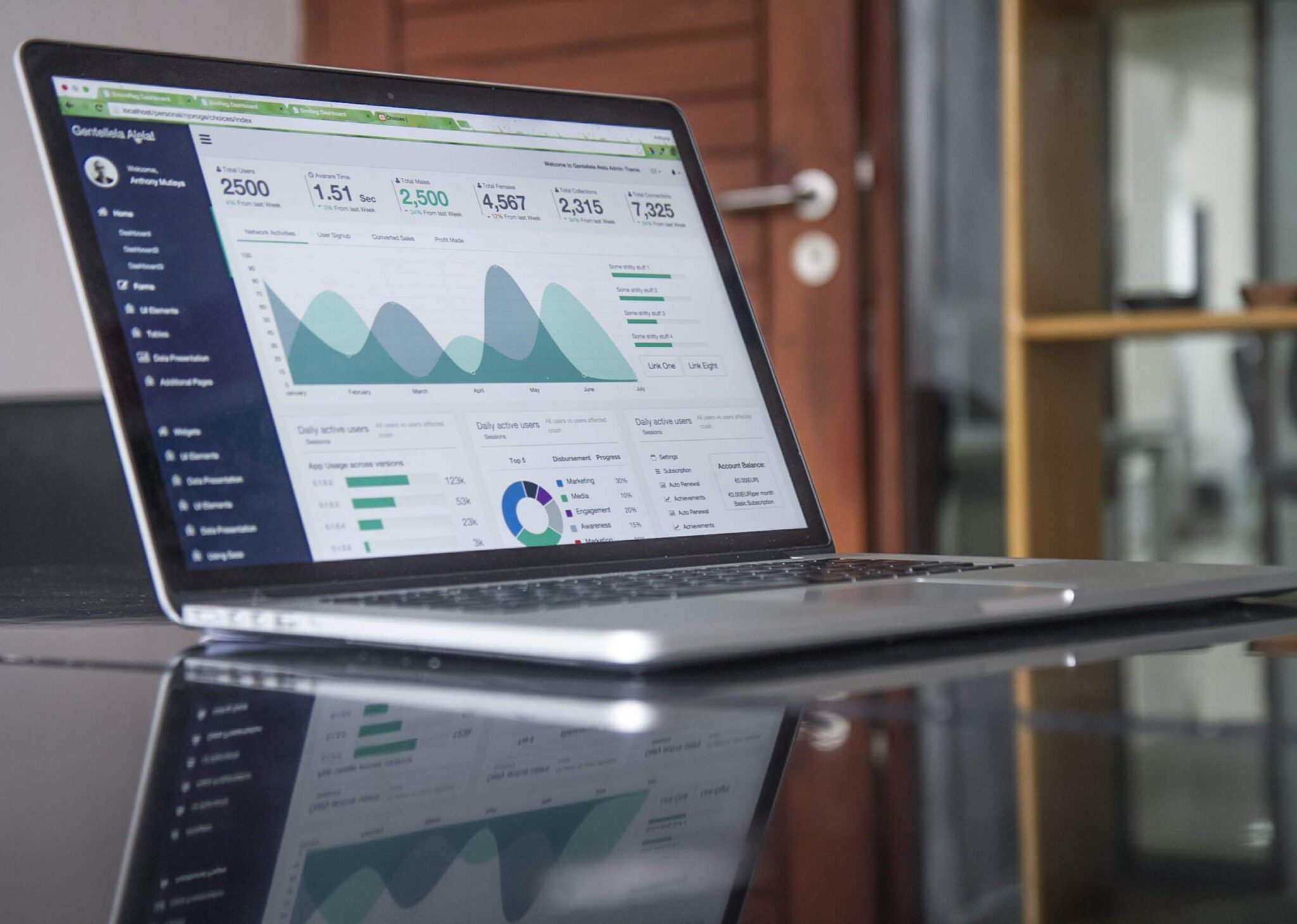 Understand what you want to measure
Measuring and analyzing for the sake of doing it won't get you far. You must know what is your motivation and reason for running analyses and how they can help you. Which aspect of your business do you want to measure?
Understand the problem you are trying to solve or insights you are trying to get when beginning to analyze your data.
Establish benchmark and clear goals
What is the goal of your analytics? For example, if the goal is to increase brand awareness – the success benchmark might be an increased percentage of brand loyalty demonstrated in a customer panel, rather than an online click or impression.
Be transparent about your analysis and compare new results with old results. See if there are any differences, what has caused them, and how they affect the business.
Outline questions that are most important to you and ensure you are tracking everything you need to answer those key questions.
Use industry benchmarks to inform your targets
As the expansion of the previous point, it is necessary to know where your stand concerning your competitors. Adjust's global benchmarks give insight into user behavior before install and app engagement metrics. This can be filtered by vertical, region, platform, and acquisition type.
What are the strong and weak points of your business? Knowing your limitations and abilities will lead you in the right direction to abstain from investing in challenging or unsustainable projects and shifting your focus towards growth and leveraging attainable opportunities.
Choose and deploy a marketing analytics tool
Fortunately, you don't have to go through marketing analytics alone. Marketing analytics tools are here to save the day. Running analysis through such tools will save you time by processing data fast and efficiently.
Which metrics are important for app analytics
As we already mentioned, knowing what you're analyzing and why sets the guidelines for your analysis. Defining your KPIs and which metrics will be your focus will help you stay on track.
You will also need to consider how different metrics can be used together to be informative. To get started, here are examples of key metrics and how they are useful for optimizing customer acquisition and customer engagement. Both topics will be discussed further in this guide.
User acquisition metrics
After launching your app you might realize that your app store traffic is not as high as you would like it. Therefore, you need to bring more relevant traffic to it. Attracting new users and converting them can be a challenging and slow process. Despite that, measuring user acquisition metrics can help you figure out how current customers found out about your app and how they use it.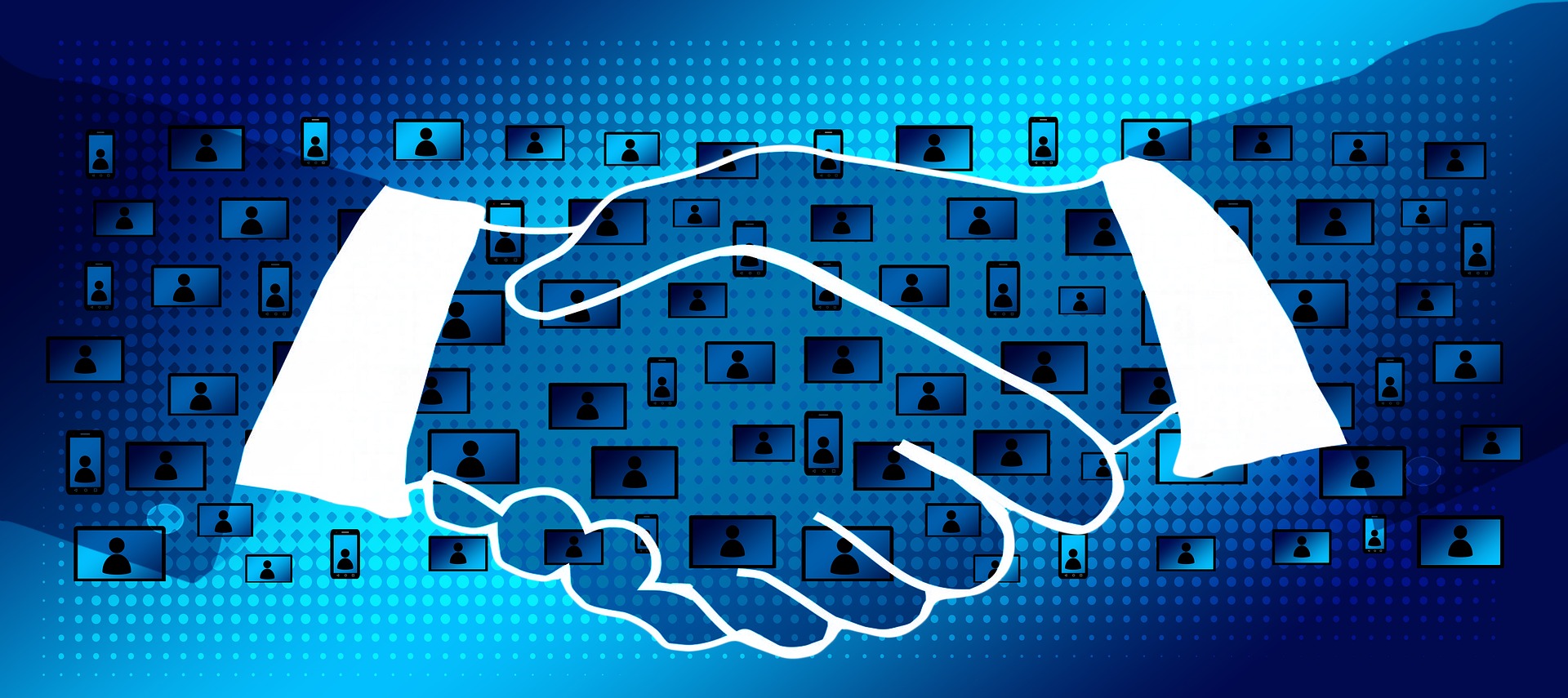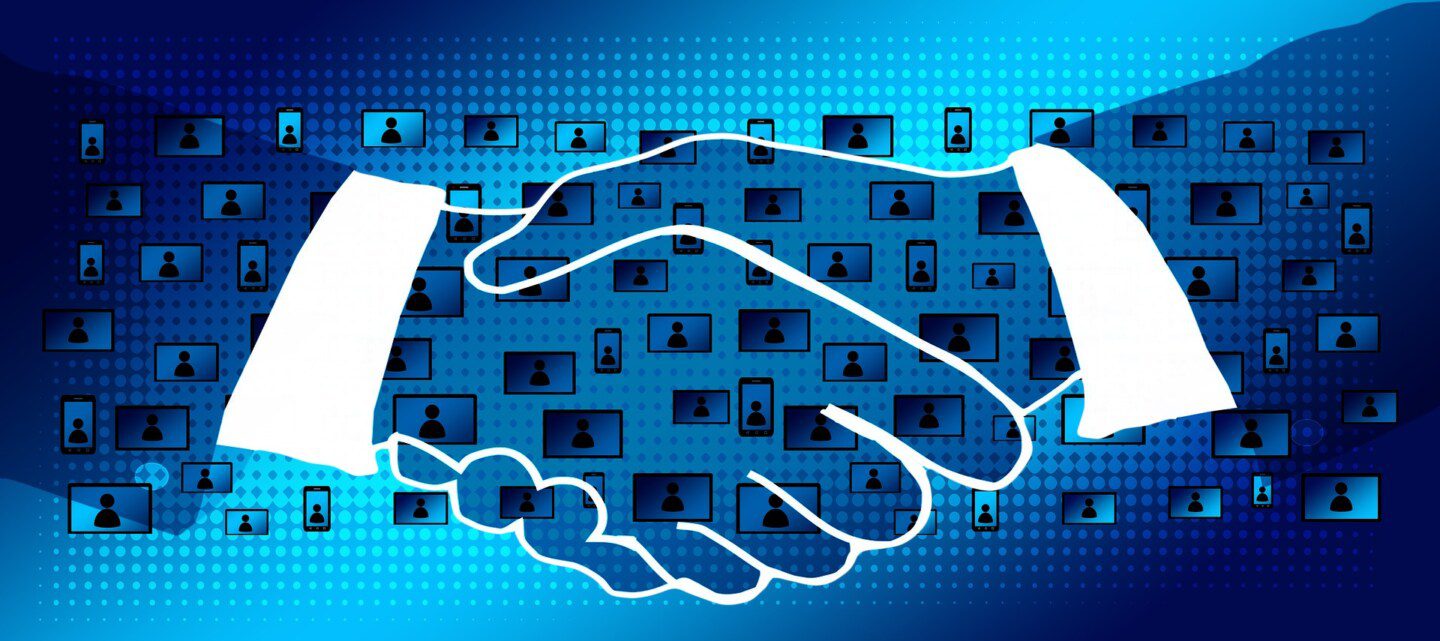 app attribution
App attribution shows you how your users were acquired, whether that may be through paid marketing or organic search.
Paid marketing acquisition includes video ads, social media advertising, and search ads
The organic acquisition includes user reviews, social media, user referrals, content marketing, influencer marketing, SEO, and ASO strategies
Knowing how, when, and who landed in your app will allow you to optimize your creative assets and get rid of failing strategies that don't yield results.
It further helps you understand how users move through your app and how you can compare their journey to someone else who arrived via a different source.
With app attribution, you can determine best-performing campaigns and improve them even further with the proper marketing strategies. You will be able to improve your marketing campaigns by targeting specific groups of users.
cost per acquisition (cpa)
This will tell you how much was spent to acquire each user. It can be calculated by dividing the total cost of a campaign by how many users were acquired as a result of it. This is a critical metric that enables you to calculate ROI and identify the most cost-effective way to acquire new users.
No matter how much revenue your business or app makes, measuring your advertising results from the ads will show whether your revenue is generated efficiently.
Cost per acquisition is a financial metric that makes it different than any other metric. It creates a direct link between revenue and how marketing campaigns impact it. There is no benchmark for the "ideal" cost per acquisition. Each business features different products, services, requires different prices, and has divergent expenses.
average revenue per user (arpu)
Measuring average revenue per user estimates whether you are on the right track with your revenue targets. It reflects the total revenue divided by the number of customers or subscribers.
ARPU is used in the telecommunications sector by companies such as Verizon or AT&T to track the amount of revenue generated per mobile phone user.
This metric is also an essential component of LTV (lifetime value) calculations. However, it is important to note that ads data can make your ARPU misleading. Some users may be inactive but still included in the calculations.
lifetime value (LTV)
Lifetime value understands the total revenue of a single customer which includes any future purchases. It is one of the more important metrics for measuring customer loyalty for your business.
LTV identifies highly valuable customer segments and focuses on the relationship with the customer. Moreover, it is highly useful in decision-making regarding sales, marketing, product development, and customer support.
LTV has predictive characteristics cause it assumes the possible revenue of an individual customer over a specific period.
User engagement metrics
Observing your customer's engagement with your app will let you in on their user experience, how they interact with your app, and how often.
Highly engaged users are generally more profitable, provided that their activities are tied to valuable outcomes such as purchases, signups, subscriptions, or clicks. Additionally, highly engaged users are more likely to buy, return, and make recommendations about the products or services to people they know.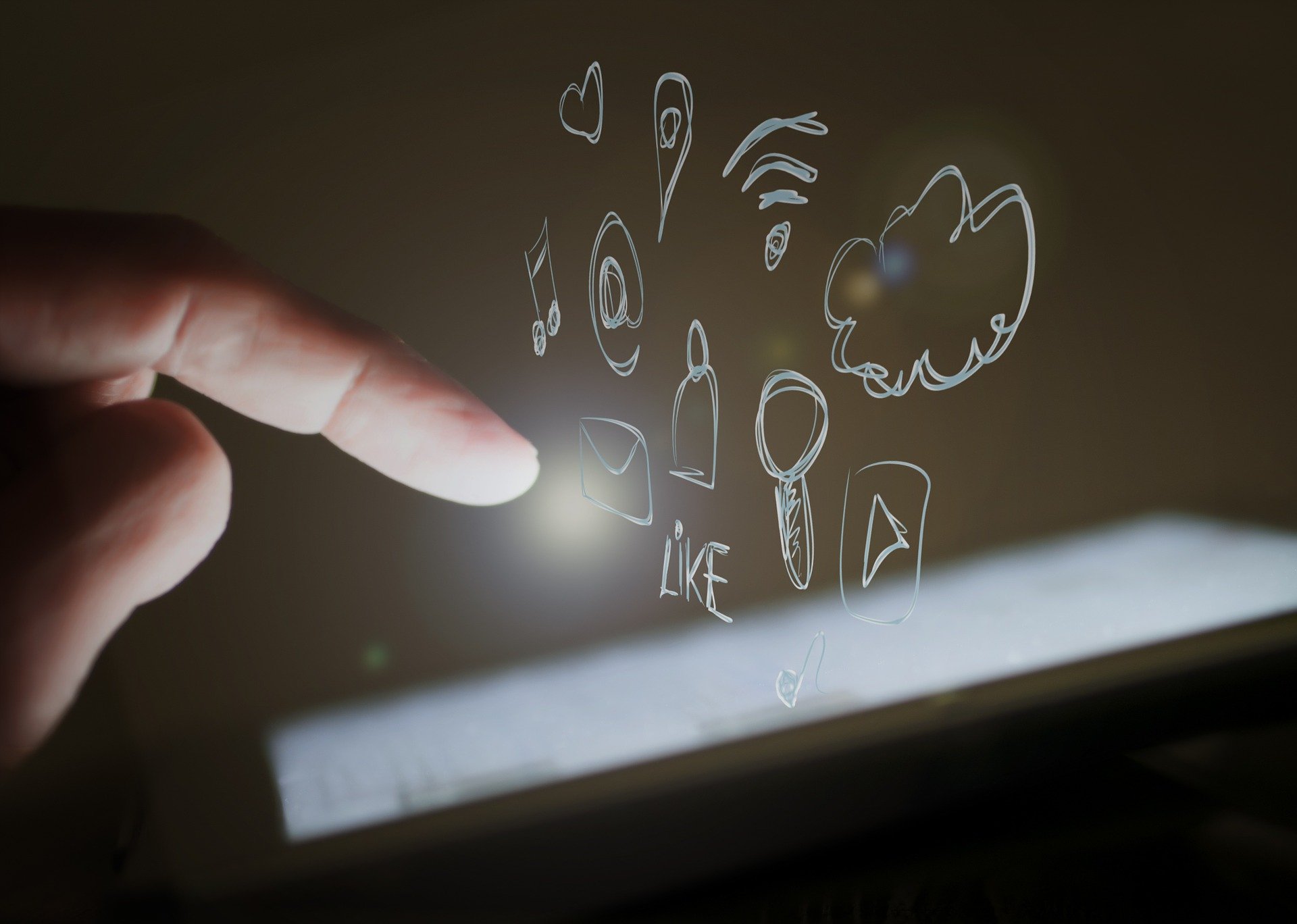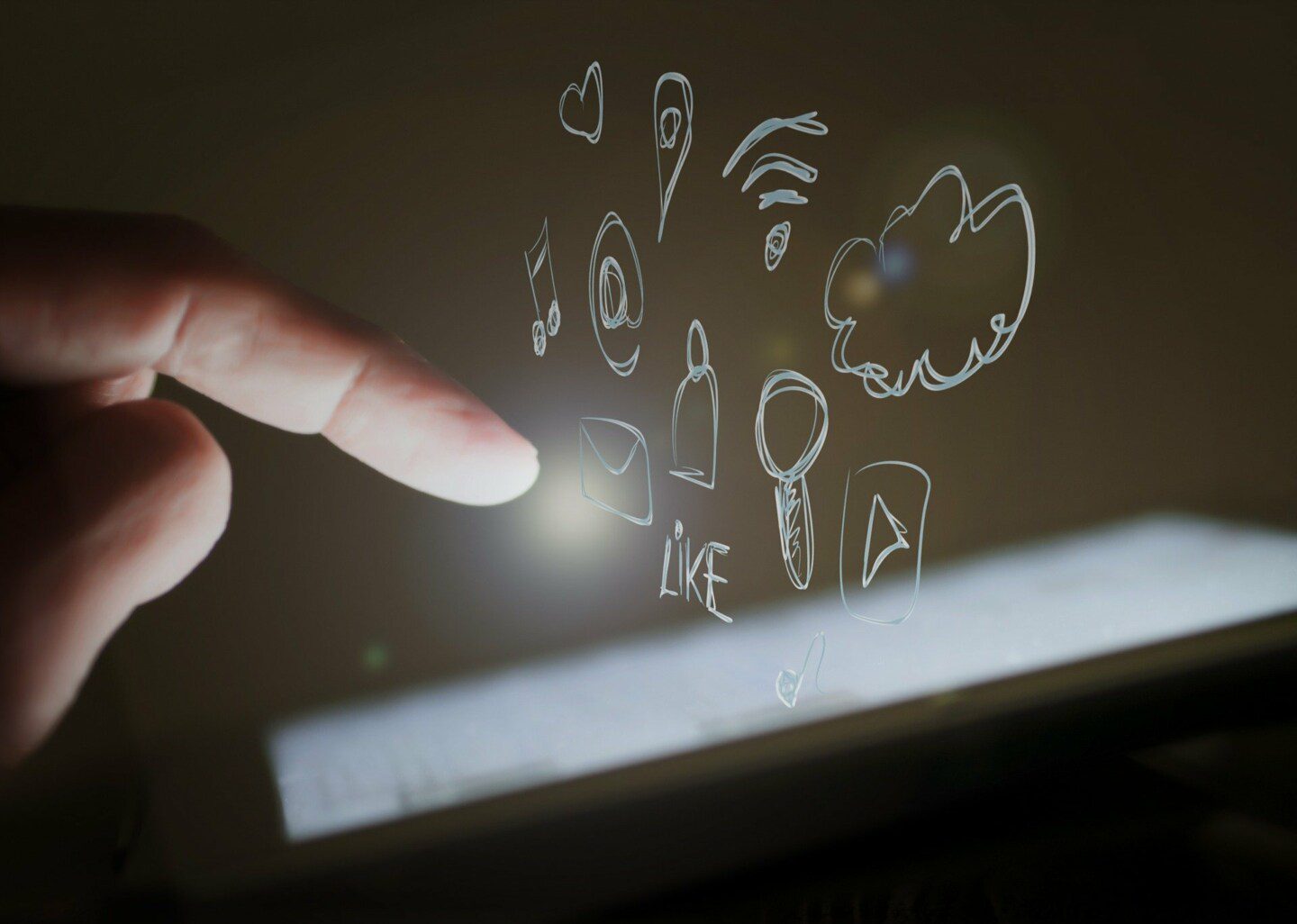 Not all types of engagement are the same. Just entering the website is not valued equally as buying something from that same website. Nevertheless, each level of engagement is monitored separately with different purposes.
On the other hand, tracking negative engagement such as ending the subscription, deleting an app, or disabling push notifications will point out possible issues or users might have with an app. Use review or feedback tools or customer testimonials for further confirmation of your assumptions.
The challenges of the marketing data analysis
Marketing analytics are critical to successful campaigns as it contains answers to many questions. The amount of data marketers have at their disposal is immense so good organization should be a priority.
However, on the path of leveraging the best marketing analytics practices and results, there are several obstacles keeping many companies away from attaining their maximum potential.
Marketing teams can track every action of the user which comes down to the insurmountable amounts of data. However, that data is irrelevant unless it is well categorized and interpreted. Organizing sometimes takes more time than data analysis itself.
According to Forrester, 21% of respondents' media budgets were wasted due to poor data quality. For a mid-size company that equals approximately $1,2 million, and for enterprise companies to $16,5 million. Maintaining data quality is the only way to have reliable and accurate information at hand for making the right business decisions.
Sometimes data analyzing tools are simply not enough and you want to have a data scientist or data analyst in your team. According to the survey by the CMO, only 1,9% of companies believe that they have highly professional employees to fully leverage marketing analytics.
It's important to look at industry benchmarks per vertical because user behavior will be different depending on the app's function.
Chapter 3 – Customer Acquisition

Acquiring new customers can be a challenging task for any business. It takes constant work and requires paying attention to details and analyzing business performance on the market. What works for other businesses might not work for you, so adjusting the popular marketing patterns might be a smart option if you are seeking how to attract new customers.
Your customer acquisition strategy should be built on the four major principles:
Sustainability
Flexibility
Targeting
Diversity
Let's go over them in more detail.
A sustainable customer acquisition strategy works in the long run. All investments you make can be upheld for quite some time. An example of a sustainable customer acquisition strategy would be blogging. Content production should be optimized and regular to ensure bringing the traffic for months after posts are first published.
This is why inbound marketing is effective. It creates sustainable traffic, and therefore, a sustainable source of new customers.
Flexibility is important because market trends change frequently. Techniques and strategies used last year might no longer be as effective.
In the past, salespeople were the company's representatives who were gatekeepers of all information about the product. Today, consumers are skeptical of a brand's claims in advertisements, thinking it is just a marketing tactic to acquire new customers rather than the truth.
A highly competitive and saturated market resulted in using any means to stand out, what as a consequence, had undermined the brand's credibility and trust.
HubSpot research found that 81% of consumers trust referral marketing over businesses. Change your approach and marketing strategies in response to market trends.
Trying to acquire the right customers can pay off in the long run more than acquiring as many customers as you possibly can. Not every customer will equally invest in your business, so why waste resources on customers who won't return the favor.
A targeted customer acquisition strategy requires taking a step back and figuring out what's best for your business, resources, and audience. For example, a business targeting Gen Z might consider using video marketing as their customer acquisition strategy given that 77% of young adults ages 15 – 25 use YouTube.
Implementing various acquisition strategies allows you to reach different consumer profiles. Also, if you notice that one acquisition method is not giving results, you can shift your focus and resources to a better-performing method.
Customer acquisition strategies
Some companies managed to gain momentum and huge customer acquisition rates using some of these strategies. Let's see what strategies they implemented. Maybe some of these will resonate with your business ideas and opportunities.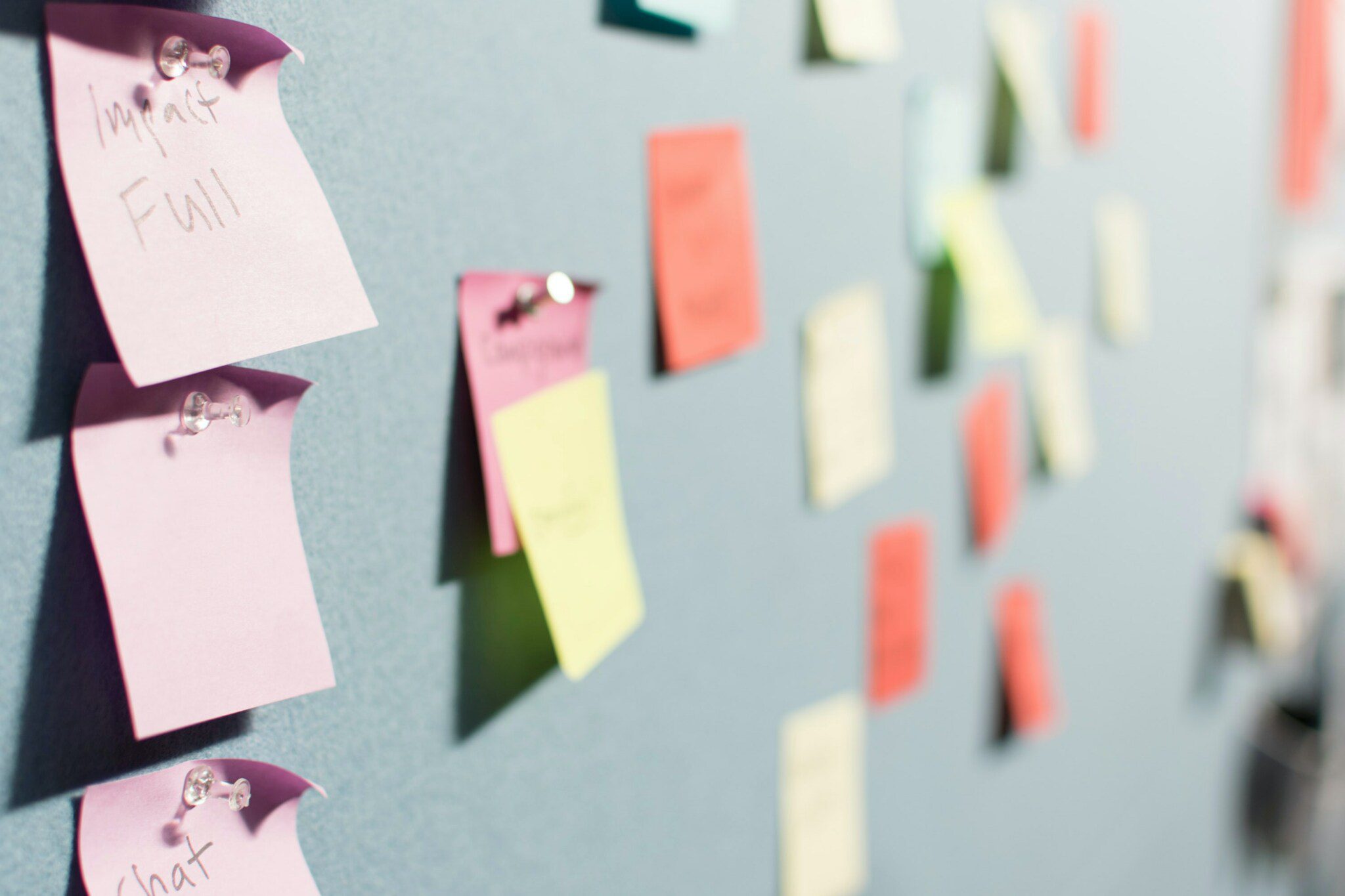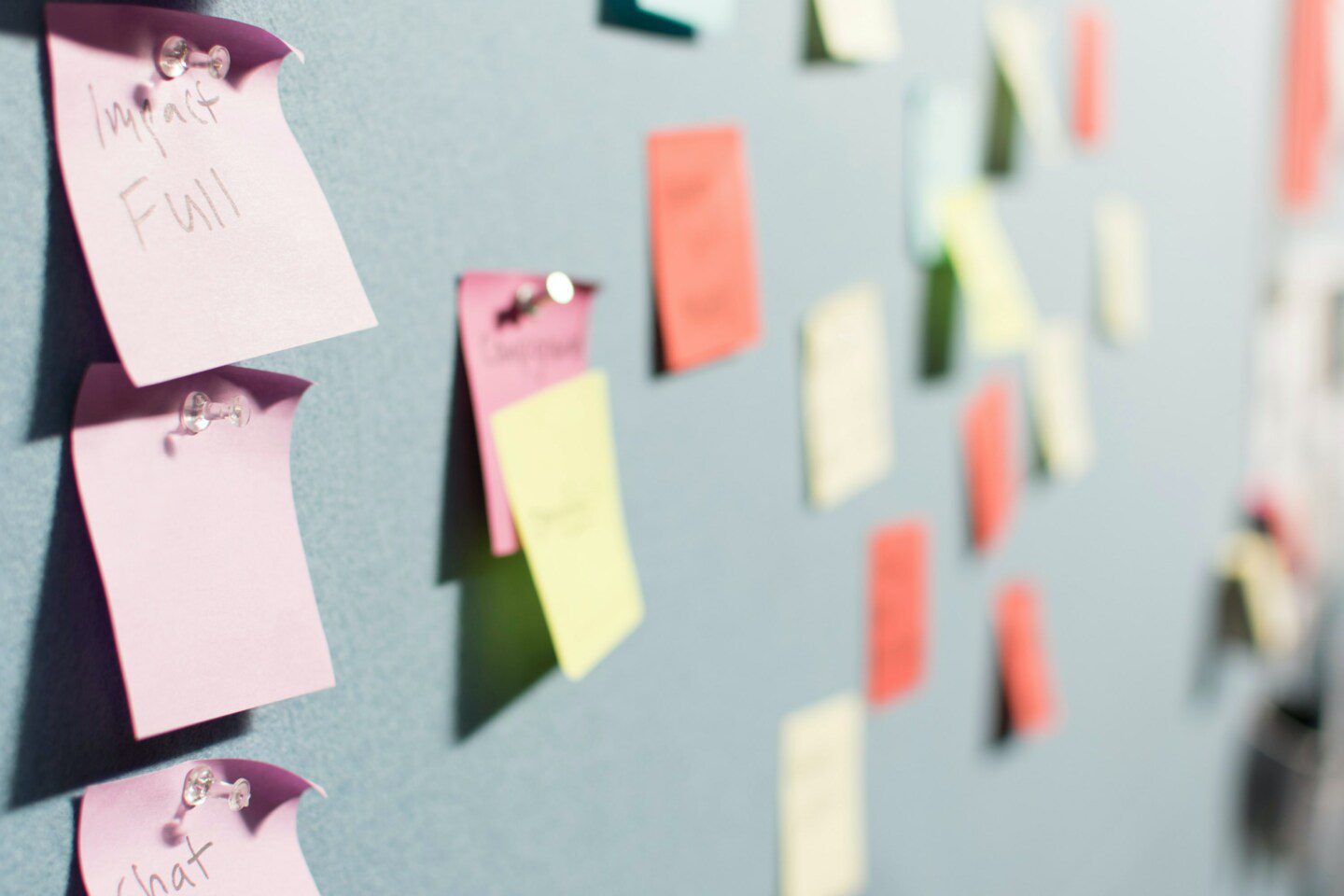 co-marketing strategy
Cross-promotional activities are beneficial for customer acquisition. Try to think of a company your would partner, while having in mind that you want a company that either:
Has a product that is complementary to your's but doesn't compete with it
Targets a similar customer profile as your company
Your brand gets exposure to a new audience, which yields brand awareness and leads, and your customer acquisition cost halves.
What can you offer? Without quality content, your partner won't benefit much from your partnership and collaboration.
Include different approaches and formats of presenting your content to a wider audience. That can include webinars, eBooks, data reports, podcasts, videos, and many more.
Example: Co-Marketing from Airbnb and Flipboard
Airbnb partnered with Flipboard, news and topical content aggregator app, for a co-marketing campaign.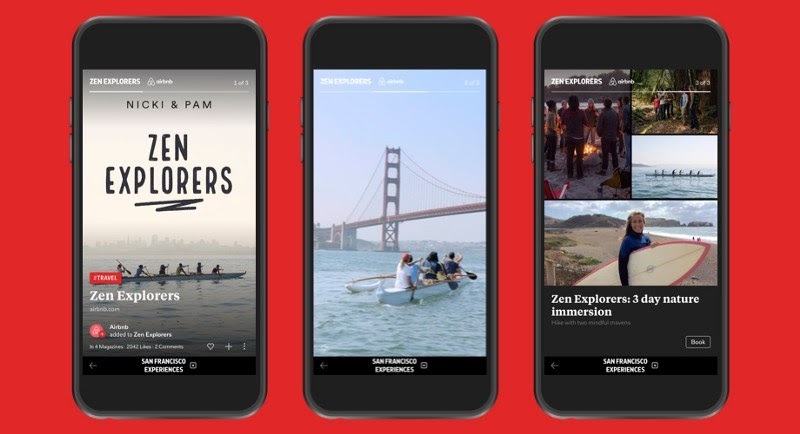 As a result of the partnership, Airbnb received over 39 million impressions and 38,000 new visitors to its website. Before the campaign, Airbnb had no followers on Flipboard. After the campaign:
Airbnb had almost 30,000 followers on Flipboard
Flipboard managed to re-engage the users who stopped using their services with something new
The partnership turned out to be a success for both companies and both acquired new or retained old customers.
cta optimization
The website from Humboldt County decided to step away from the standard square CTA button. Not only that the image in the background is eye-catching, but also, the CTA stands out so much more in this setting. It is hard to resist clicking on it, right?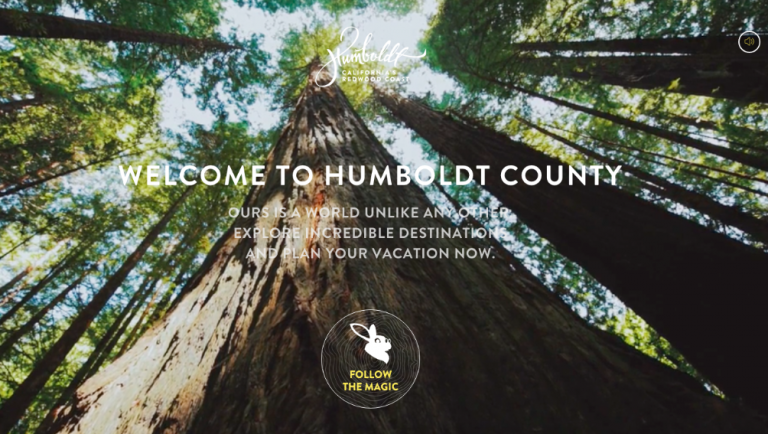 re-sending unopened e-mails
You have definitely ignored e-mails at some points in your life. Sometimes, that may be because you don't have time for them or they are just not your priority. Either way, the e-mails stay unopened and buried deep down in your inbox.
You can boost open rates by resending the campaigns to those who didn't open them the first time. Here is how you do it.
Craft your message and send emails just as for any other campaign before. A few days later, observe the number of unopened e-mails.
Now, rephrase your message or write another mail subject. Basically, you are resending the same content to the people who have not opened the first e-mail, but now you changed your wording and approach.
Some people simply do not resonate with the way messages are crafted. Approach the subject line from a different angle and you should see a sizeable increase in your open rate.
Example: SendPulse's Client Resends Email Campaign
SendPulse shared a case study from a client who has tested this customer acquisition strategy. The first batch of e-mails got an open rate of 13.08%. The resend campaign had an open rate of 6.96%. Cumulatively, the e-mail campaign achieved a total open rate of 20.04%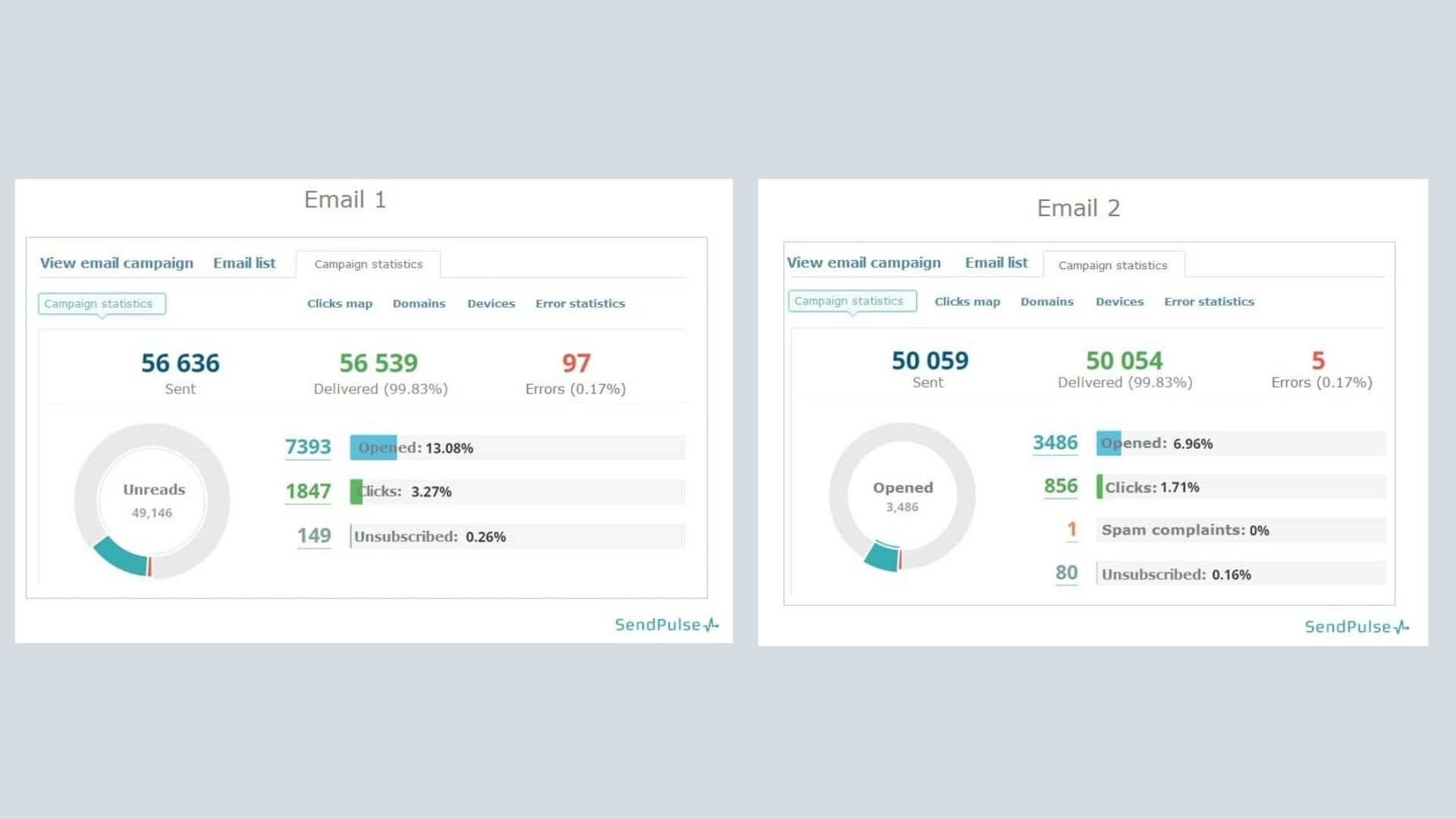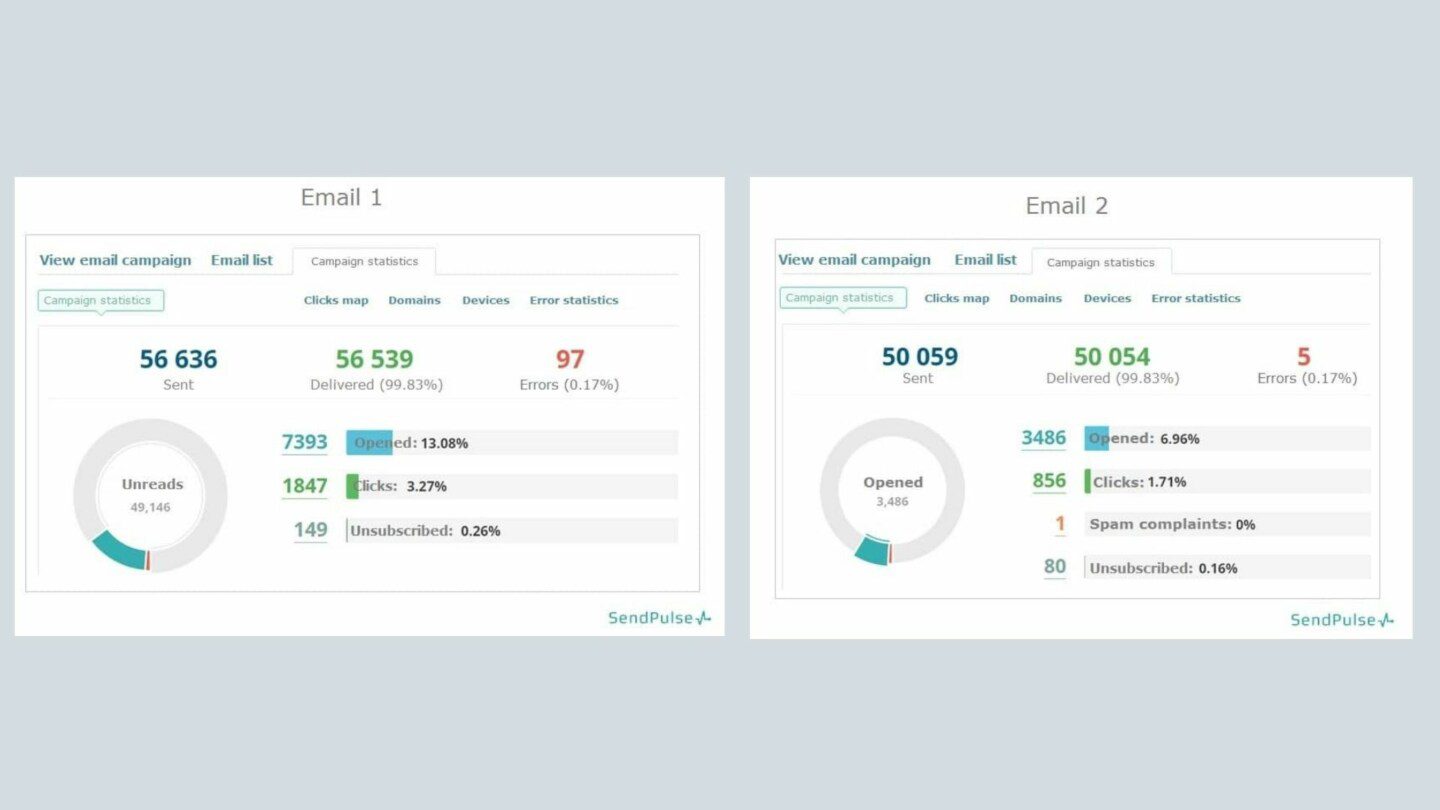 influencer referral marketing
Leveraging the visibility of influencers can do wonders to any business. It makes sense to tap into the power of an influencer who has thousands if not millions of followers.
If you decide to ask an influencer to be your promoter, it is expected of you to have developed an idea of your campaigns. Work with them to design the creative aspect of the experience, including content, graphics, and photos. Develop a branded hashtag for even easier promotion.
On the other hand, you can leave the creative side to the influencer but then you don't know how your brand will be presented and if that corresponds to your brand's values and brand personality.
Example: Partner with a Travel Influencer
If you choose the right influencer and construct a great campaign, each time it's shared you should see hundreds or thousands of visits to your landing page, resulting in newly acquired customers.
You'll need to work out a deal that is profitable for the influencer while keeping your customer-acquisition cost within your budget. But, just imagine getting the exposure for your brand to thousands of potential customers. Some of them will surely become your customers, if not loyal customers.
Design your notifications with as little text as possible, catchy phrasing, and engaging visuals. Your goal is to create an inviting and convincing design that will make your customer curious to click and open the notification.
Chapter 4 – Customer Engagement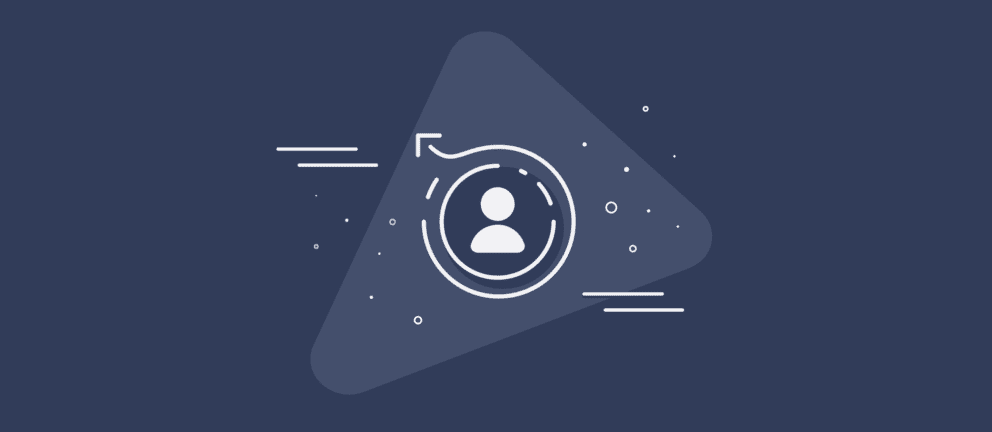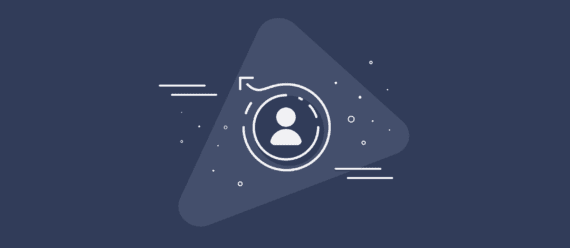 Everybody dreams of high retention rates but the market became highly saturated. Customers have plenty of choices so catching someone's attention is truly challenging.
By proving your value and giving enough information to your customers, you are presenting your brand as reliable and transparent. Because you want your customers to trust you, you must keep the engagement rate high?
If you're wondering how, the answer lies in customer engagement marketing strategies. Focus on the customer experience and show a sincere interest in your customers.
Remember, brands that can provide relevant content that informs and inspires customers will enjoy better growth than brands that can barely get your name right in an e-mail.
The cost of acquiring a new customer is way higher than the cost of converting a returning customer. Like 5-25x more expensive, depending on your business. That's a significant difference.
Let's see how to implement some of the best customer engagement marketing strategies to improve your current engagement rates.
Set a clear goal for customer engagement
Without a clear goal, your app marketing efforts might be in vain. Think about why you need higher customer engagement. Don't focus only on "the higher, the better". Know exactly what you want to achieve with increased customer engagement.
Also, think of what the customer can get from being engaged. Figuring out and answering the question "Why?" will keep your engagement campaigns on the right track. Furthermore, it will be easier to assign team member tasks and distribute your budget resources accordingly.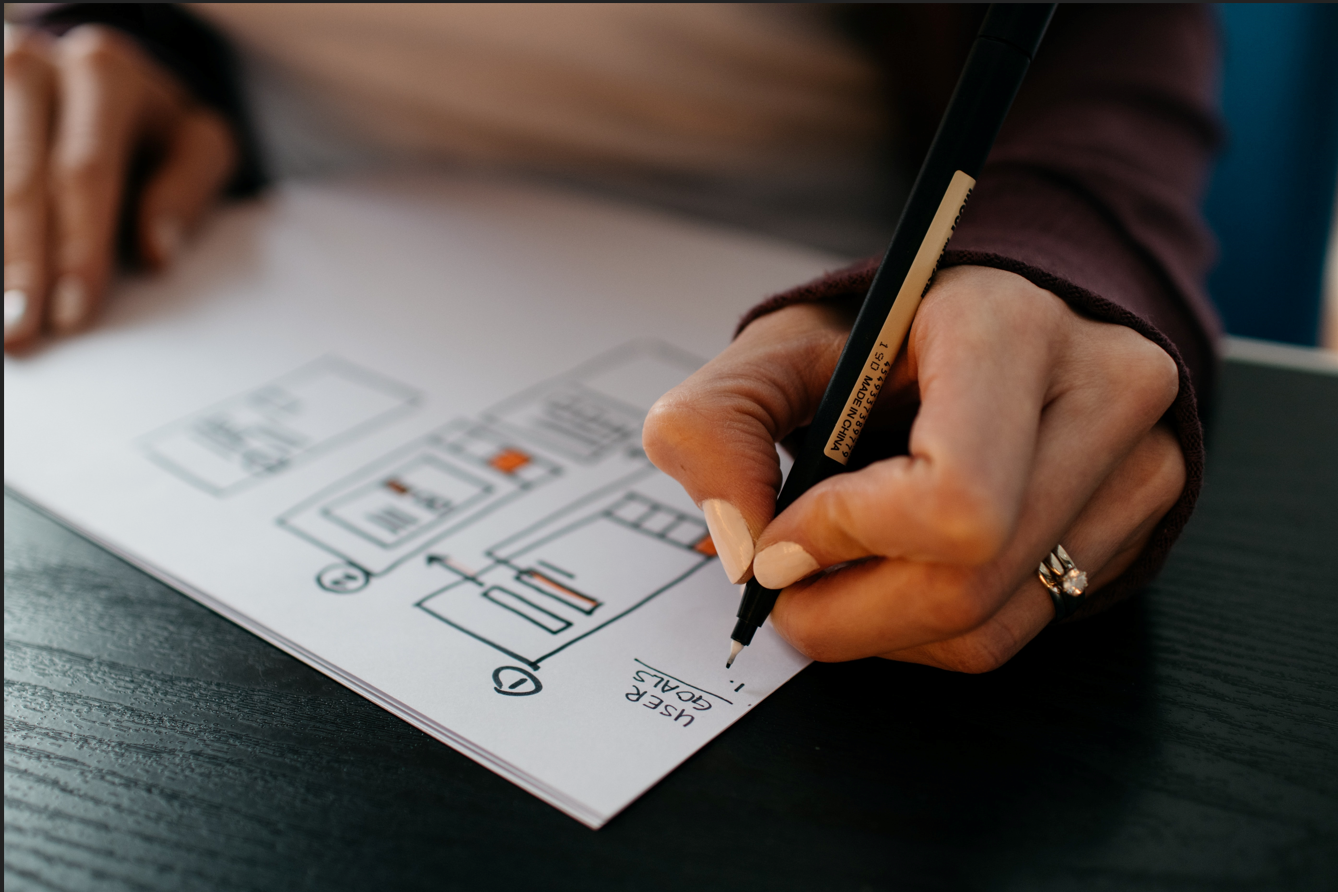 Implement S.M.A.R.T. goals and objectives, not only for your customer engagement campaigns but for a marketing campaign of any type. S.M.A.R.T. stands for Specific, Measurable, Attainable, Relevant, Time-Bound.
Specific goals will allow you to successfully identify what you want to achieve and which resources you will use. Be mindful that vague goals can lead you in the wrong direction or waste resources.
Measurable goals help you evaluate achievement and progress. Without them, you wouldn't be able to tell to what extent you have succeeded in achieving your initial plans.
Attainable goals should be challenging, yet reasonable to achieve. Outline the steps you need to take and spot potential barriers or red flags that might come up along the way. Be ready to tackle those obstacles and have a plan ready when and if they come.
Relevant goals determine if what you are doing is in alignment with your brand and company's values. Is your app needed in your industry and are customers willing to pay or download it? Relevant goals answer the question "Why?".
Time-bound goals are defined by predetermined deadlines that should be set to motivate you to achieve your goals on time. However, be realistic to set the deadlines according to your needs and abilities.
Incoporate team collaboration
Customer engagement is not one department's worry. All departments within the company can contribute to maximum customer satisfaction which will ultimately increase customer engagement.
Developers and designers must aim at producing an exceptional product with a stunning app design and simple navigation. Remember, functional features with appropriate design and inviting app layout will significantly increase customer experience, and hence, customer engagement.
The support team should be there for any inconveniences regarding the app's functionality, customers' experience, or general questions the customers may have. Customer support should help the users get back on track if they have issues or concerns about using the app further. It is their responsibility to provide means to resolve issues and encourage further engagement.
The marketing and sales team are at the top of this team pyramid. By using efficient marketing strategies they should attract new customers, keep the existing ones, and lead them successfully through the customer funnel.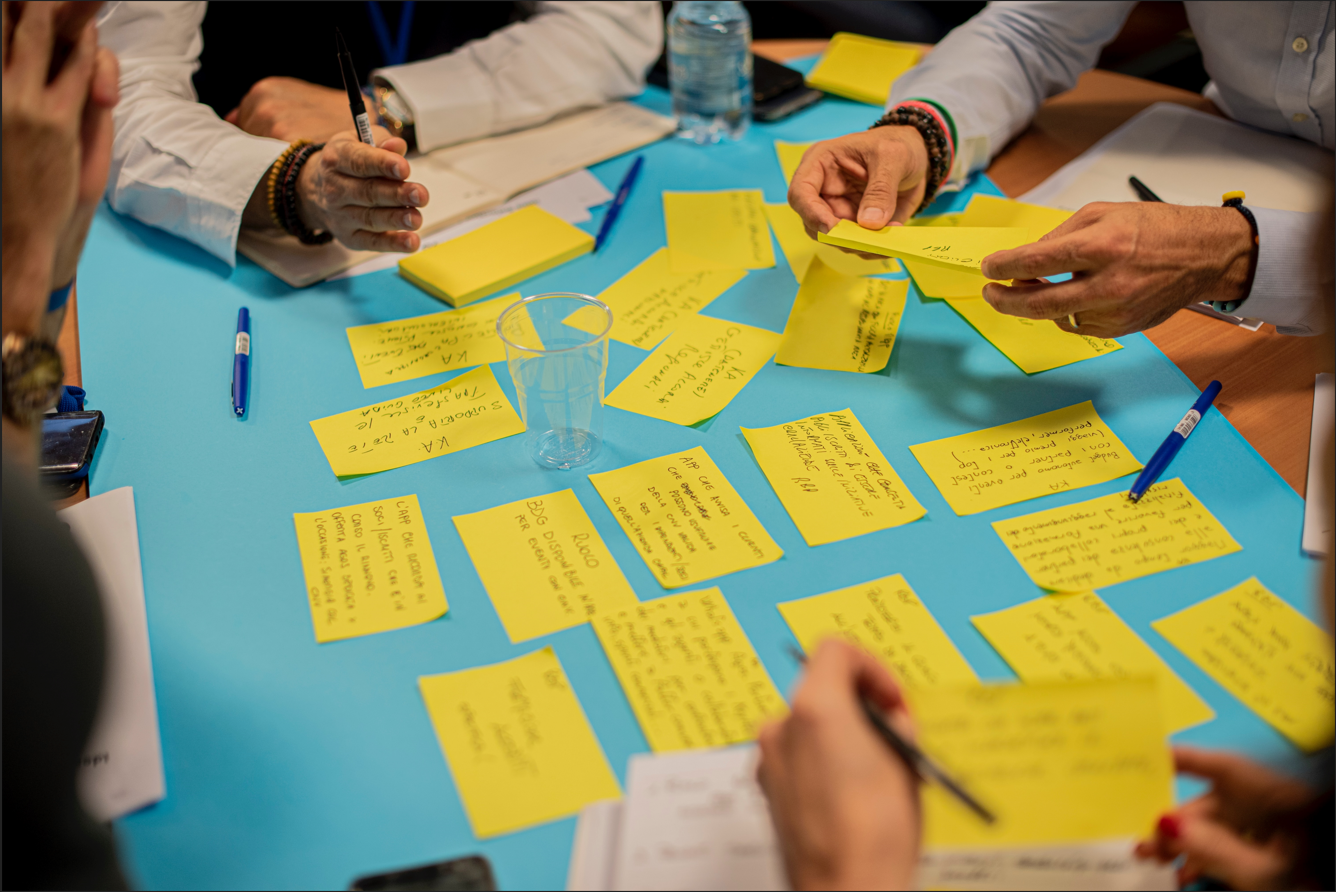 Engage the customers in various ways:
Lead them through your website
Navigate them to read content on your blog
Introduce social media engagement
Encourage them to share their experiences with others through testimonials
Start the communication through push notifications or e-mail
Reward the regular customers and show them your appreciation
Be at your customers' disposal after the purchase or download
Not only it is easier to spread the workload across departments, but your strategies will also be more comprehensive and will serve the customers in the long run.
Gather feedback from your customers
It is in your best interest to pay attention to the comments your customers make about your business. They are the end-users of your app so listen carefully to their input.
A good idea is not to get carried away in the development phase. Developing an MVP first will help you iterate any issues before investing further resources in the project. Test the app with the real users and they will tell you what works and what doesn't.
Once your campaign is live, review the goals from the beginning. Track metrics that align with those goals to see how successful you are. After analyzing results, listen to the feedback for potential improvements. See if there is a mismatch between your idea and the results at hand.
If the feedback you receive is positive, you know that you are on the right track. Customers who are satisfied with the app will engage with it more. Listening to early feedback gives you room for improvisation and changes while those are not as costly and time-consuming.
Build a brand voice
Customers want to engage with a brand that has personality. If customers can identify with and relate to your brand, the chances of them starting to engage more increase.
Using a unique brand voice will differentiate you from others and make you more memorable on the market. By accepting a brand voice as a component of your brand's personality, you build trust and reliability. Over 80% of customers claim that they need to trust the brands to buy from them.
Customers trust consistent and transparent businesses. Having a unique but consistent brand voice does exactly that. Position yourself as an expert in your vertical and you will see results.
Incorporate your brand voice in the brand logo, advertising, and all marketing materials. Remember that your brand voice should reflect your brand values and brand personality. That way you build on consistency and customers can identify with your brand more easily.
Track customer purchase history
Feedback surveys can help you create and share content based on what customers have purchased in the past. Having an insight into the customers' purchase history allows you to see what customers buy and use.
Furthermore, user experience is increased as well. One way to do it is by sending personalized push notifications to each customer according to their past purchases and behavior. If you offer, the bigger the chances they will buy more.
An example of a brand that tracks customer history is Spotify – the music streaming service and radio app. With the Discover Weekly feature, customers get recommended tracks generated by the algorithm based on the previous streams.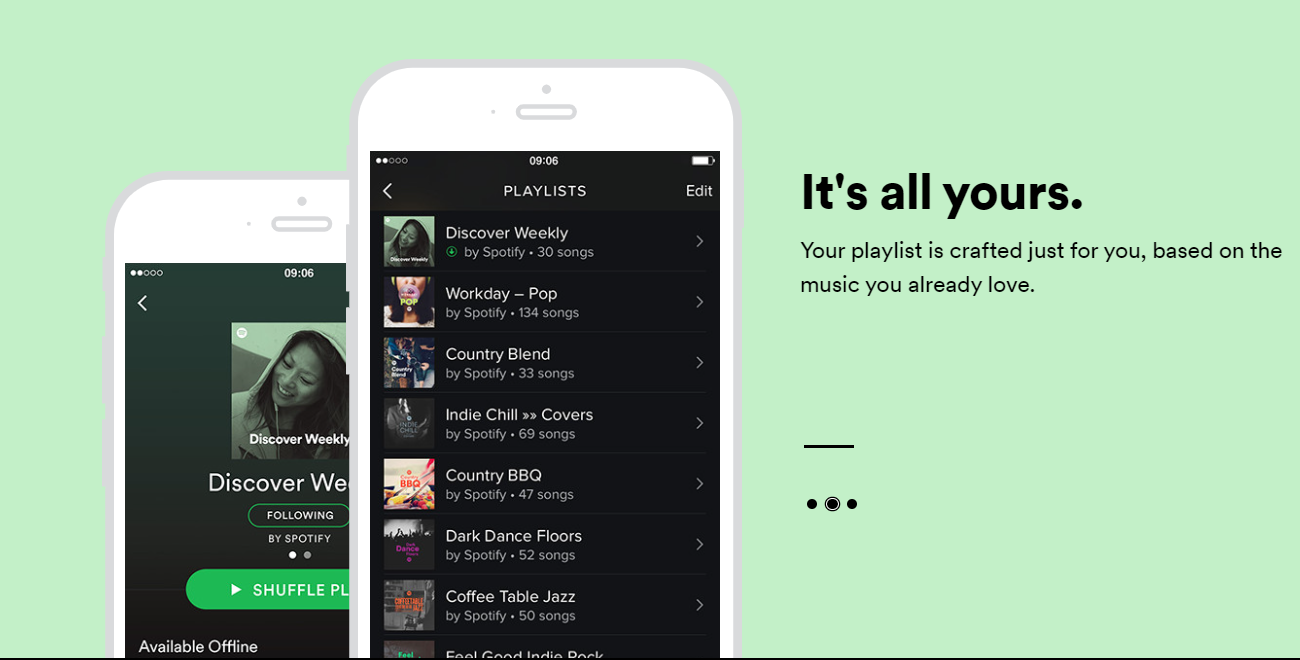 This campaign is a unique offering that shows how Spotify is helping users discover more music they might enjoy. From week to week customers are introduced to new artists and songs they can add to their playlists.
The software recognizes the customer's activity and adapts it to meet their preferences. It is a perfect example of leveraging data collected over time. It only takes a good business initiative to recognize such opportunities.
Personalize customer experience
One way to get more information about your customers is to ask them to write more about themselves during or after the profile creation process.
Once you know what your customers prefer, you can send them personalized recommendations. The research has shown that 61% of shoppers said they will return to a brand if they are shown personalized product recommendations.
Personalizing just to include a user's first name won't cut it — nowadays, 64% of customers expect tailored customer engagements that are specifically based on past interactions.
Beauty and Healthcare company Birchbox is a great example of using personalization for higher customer engagement. They ask customers what their skin and hair types are, which helps the company personalize products in their monthly subscription boxes.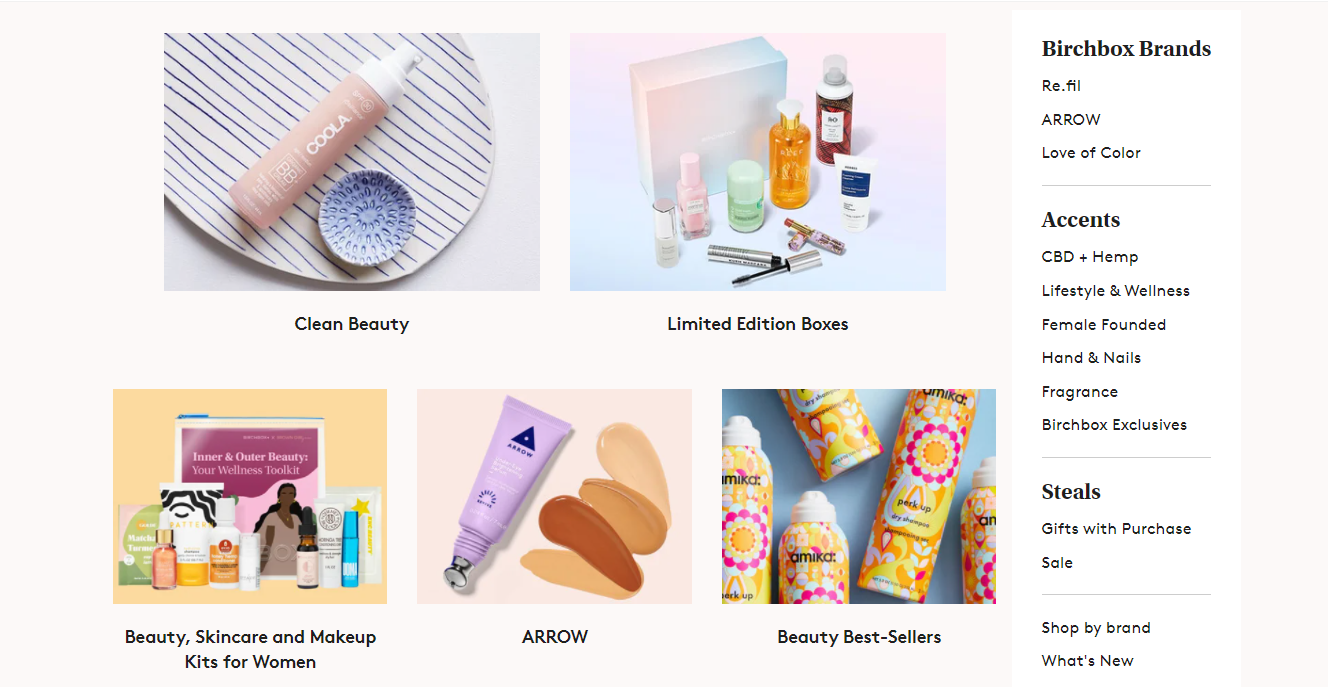 This way, you can obtain customer feedback at the beginning of the experience, then delight the customer from there. If customers are satisfied, there is a possibility they will leave a positive review, recommend it to a friend, or buy it in the future.
One of the easiest ways to encourage customers to engage with your content is to announce a reward for the lucky winner. Contest posts on social media gain massive engagement rates. Often, those engagement rates are short-term and numbers decrease with time.
To tackle this and retain some of the engagement, have a comprehensive plan for your social media engagement campaign that gives each customer a place to land long-term.
For example, if you have a new product, think about promoting it on long-term platforms such as YouTube. Use your social media giveaway to drive engagement on your YouTube channel by asking customers to subscribe and watch videos about your new offerings.
Cross-promotion is used between two or more brands to increase awareness and drive sales. These strategic partnerships are usually made between companies who are not direct competitors but share industry and have the same target audience.
Advertising on social media can increase customer engagement as well. Retarget customers to your website by posting ads on social media. Emphasize the irresistible offer on social media and watch how your engagement increases. Remember, be crafty with words and design cause you want to catch users' attention and stop them from scrolling. You will have less than a second to do that, so make it count!
Case study: increase customer engagement
To encourage customer engagement and brand adoption of a new product, Coca-Cola decided to run a campaign offering free 500ml bottles of Coca-Cola Zero. To measure the effectiveness of promotional campaigns, Coca-Cola monitored the performance of individual media distribution channels.
The campaign was promoted on several channels such as Twitter, Facebook, Coke Zone, and mobile gaming apps. From there, customers were redirected to the Coca-Cola microsite. There, they had to input basic personal information to receive the redemption code for their free bottle of Coca-Cola Zero.
The Coca-Cola Zero campaign had a redemption rate of over 25%, over 370,000 voucher redemptions at over 2,500 locations. The contributing factor to the popularity and success of the campaign was the viral social media channel and online response.
Achievements of the Coca-Cola Zero campaign:
Increased brand awareness through the viral social media campaign
Higher customer engagement and customer satisfaction
Successful promotion of the new product
Swift and seamless user experience
The Takeaway
The success of your app heavily depends on your app marketing strategies. By implementing the best marketing tools you will finish your tasks easier and you will get deeper insights into your business flow.
Data analysis gives you concrete numbers on your performance. Track them regularly to see where you stand at the moment and how you can improve even further.
Customer acquisition and retention strategies will secure you new and permanent customers who will support your business with their loyalty.
Without proper customer engagement, your business will not grow. Utilize best customer engagement practices to promote your business and motivate visitors to pay attention to your product and convert them to customers.
It is a lot to take in but take your time. App growth is a process and rarely comes overnight. Be patient and explore your options before putting together the best app marketing strategy you ever had.
We wrote this guide to share crucial steps and channels you should be aware of before starting to work on your app growth marketing. Hopefully, the case studies we mentioned will give you additional ideas and encourage you to work towards your goals, no matter how good your competitors are.
If you need further information or help, Shoutem is your solution.
App Marketing Solutions with Shoutem

If your business needs promotion or push in the marketing sector, Shoutem's professional teams can help you!
Shoutem's team of developers will implement only the best solutions for the maximum efficiency of your new app. Also, no-code movement will make the whole thing easier if you want to try creating your app yourself. Read more on how to create an app for all information you might need.
Development is not everyone's strongest skill so we are glad to take the case into our hands and start from scratch. With Shoutem PRO, our experts will develop a custom app in our iOS & Android App Builder. We will address all your needs in terms of development and design, promising exceptional results in no time.
But that is not all!
We are pushing it even further. We will take care of the publishing process as well. Our Support team will aid you at all times during your journey using Shoutem v5. Our Growth experts will optimize your app for maximum visibility in the Apple App Store or Google Play Store.
All it takes is one phone call with our experts to set things into motion. And guess what! That call is also free because we want to encourage you to take that step forward and share your vision with us. Your idea and our execution will surely bring results.