It's becoming increasingly difficult for brands to use ads that build trust in their target audience as online digital advertising advances, so native advertisement comes to the rescue. Direct advertising has become a target for many people, particularly younger generations, who are wary of it and refuse to engage with it.
Native advertisement, also known as paid content in disguise is a new type of digital ad that combines advertising with editorial content to create an organic and quality user experience. When an advertiser pays for a piece of content, it's known as "native advertising".
Paid video content on Youtube is an example of mobile native advertising in a form of mobile-optimized or video content. This media is made to appear in your feed of recommended videos in the same way that natural content does in terms of visual design and functionality. 
For those who want to learn more about how native advertising works and how to use it in their marketing strategy, we've put together a comprehensive guide with examples below. Dig in!
What Is Native Advertising? Definition & Meaning
Native advertising is when an ad is integrated into the page's content, design, and behavior in a way that makes it feel like it belongs. Native advertising is commonly seen in search engine results and sponsored social media posts. Each format is as beneficial to users as organic search results or user-generated social media content across platforms.
Ads in native formats are designed to blend in with the rest of a website or app's content and not be immediately identifiable as advertisements. A common criticism of native advertising is that it "tricks" users into thinking they're participating in content that isn't an ad.
Although native advertising can be non-disruptive, it can also be a deceptive practice if done correctly. The ultimate goal of a native ad is to seamlessly integrate into a user's social networks feed or web page design while promoting paid content.
Native advertising is preferred by many marketers over traditional social ads because it doesn't interrupt the user's current experience.
Fortune 500 companies and consumer startups alike are allocating larger budgets and more advertising spend to content marketing and non-disruptive ad formats as consumers become more resistant to traditional forms of advertising, including display ads and banner ads.
More than $402 billion in annual revenue is expected to be generated via native advertising by 2025.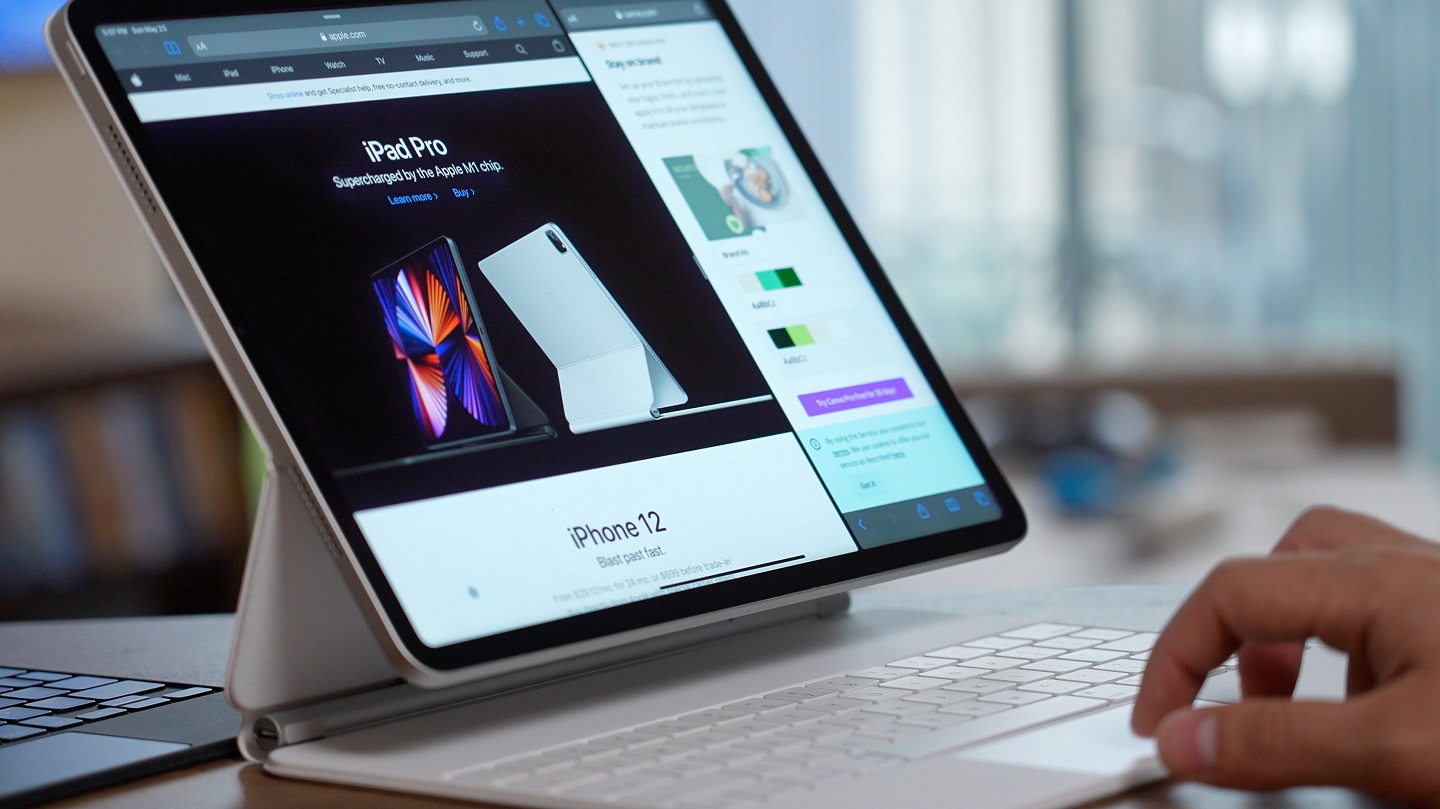 Why Is It Important To Use Native Advertising?
Using native as a form of advertising has many crucial benefits for advertisers.
Advertisers and content marketers can connect with customers in a format that they prefer through native and content advertising. Traditional ad formats such as banner ads can be more intrusive, whereas native advertisement can be less so.
As a result, native advertising has a high Click-Through Rate (CTR) and increases conversions because of its contextual relevance. Please check out our guide on choosing a post format for your campaigns for more information.
Advertisers can be confident that their target audience will enjoy the format in which their ad is presented when they use this type of ad with a specified content stream. Adverts can use native advertising to distribute creative, personalized in-app content, such as recommendation widgets and in-feed commerce.
Because these ads necessitate an intimate familiarity with the platform in order to be effective, there are numerous challenges to overcome in native advertising. The more information an advertiser has about a platform, the more successful their native advertising is likely to be.
However, the advantages far outweigh the difficulties. Adverts, with the help of a content specialist, tailored to a platform's forms and functions can expose billions of users to unique business content distribution that is particularly appealing to your target audience.
In many cases, native advertising is more effective than conventional methods. Despite the fact that users are aware that the content they're viewing has been paid for, research shows that native advertising generates more interest among consumers than other forms of advertising.
As a result, this content can be consumed in a way that is natural and intuitive to a user's normal media consumption.
8 Benefits of Using A Native Advertising
Customized content (branded native and branded custom content items) is more trustworthy than traditional advertising
Interesting and relatable content gets a more engaging experience
Native display ads receive a higher click-through-rate (CTR) than typical display ads
Grabs your audience's attention
Drives better campaign Performance
Optimizes targeting capabilities by collecting customer insights
Builds trust among your customers and creates customer loyalty
Creates targeted and precis pieces of content for a specific group or generation (gen z and millennials friendly)
Enter into Shoutem app builder and start creating your app!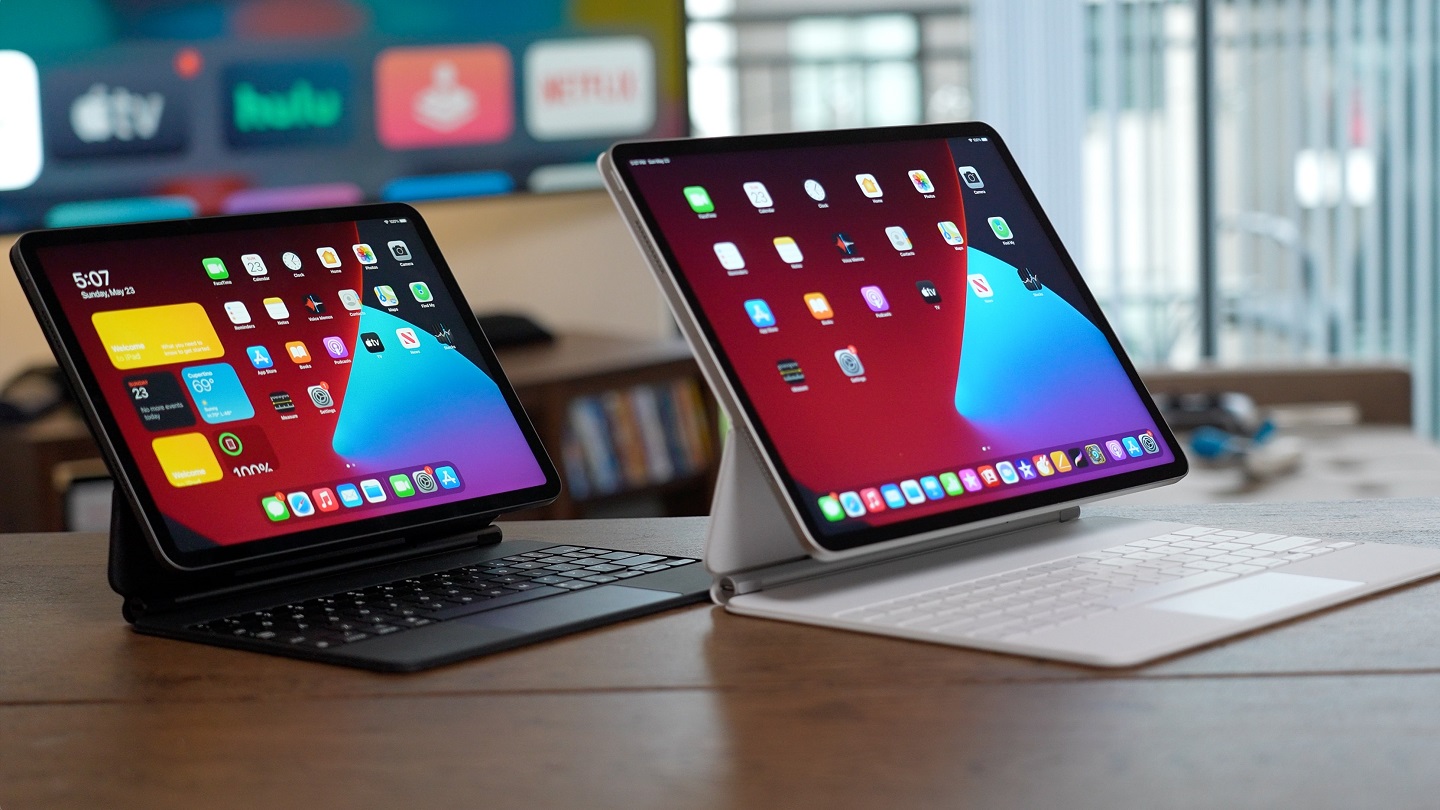 Types Of Native Advertising
Each of the various native ad formats has its own advantages and types of content presented, just like other advertising mediums. According to the Interactive Advertising Bureau (IAB), these are the six types of native advertising with one of them having a sub extension to it.
In-feed Units
The natural index of articles in a publication is used to promote sponsored content in in-feed native ads. Readers can also expect to see sponsored content from advertisers in addition to the original content they are already seeing.
Publishers are able to incorporate advertising into their typical content without sacrificing their high-level brand awareness and identity. It can be incorporated into the Facebook news feed and other forms of social media feed.
Promoted Listings
Online shoppers (like many of us) are bombarded with advertisements for sponsored listings. As an example, when you search for new marketing books on Amazon, you'll see a number of sponsored listings.
In spite of the fact that those publishers paid for the media placements, they've been styled to look exactly like the natural results.
Recommendation Widgets
Additionally, content recommendation engines or widgets on publisher websites, social media platforms and even search engine results pages feature native ads. This type of ad is commonly used to recommend additional content on a web page, or even at the end of an article.
Content recommendation engines are useful for publishers who want to expand their readership or for brands who use content marketing to generate leads. For advertisers, the most important thing is to build relationships with publishers that can actually drive traffic back to their own websites.
In-Ad With Native Elements
This form of a native advertising campaign has the appearance of a standard ad but is highly relevant to the publisher's commercial content. With the help of websites like AllRecipes.com and the New York Times, a food brand could promote its own proprietary recipes alongside articles that feature seasonal recipes.
Display Ad With Native Elements
If you see an ad on the Internet, it will look exactly like this type of advertising. They may even appear in a banner or ad container, at the end that is the nature of display ads. Because they're contextually relevant to the site and the content they appear next to, they're native.
Allrecipes.com, for example, has a Campbell's recipe collection in-ad unit. Although the advertisement does not resemble the recipes on the site, it is relevant to the page because of the context in which it appears.
Paid Search Units
Search engines also use native advertising as a popular form of marketing. You're bidding on those top-of-the-page ad spots? Ads that appear at the top of the search results are considered to be "native" placements because they are designed to look like organic search results.
Custom Ads
The IAB's final type of native advertising leaves the door open to a wide range of possibilities because of the pace of technological change and the potential for publisher partnerships. An example of a custom native ad is the creation of a new Instagram filter. Even though it's a form of paid content, the filter blends in with the rest of the app's filters and seems organic to the app itself.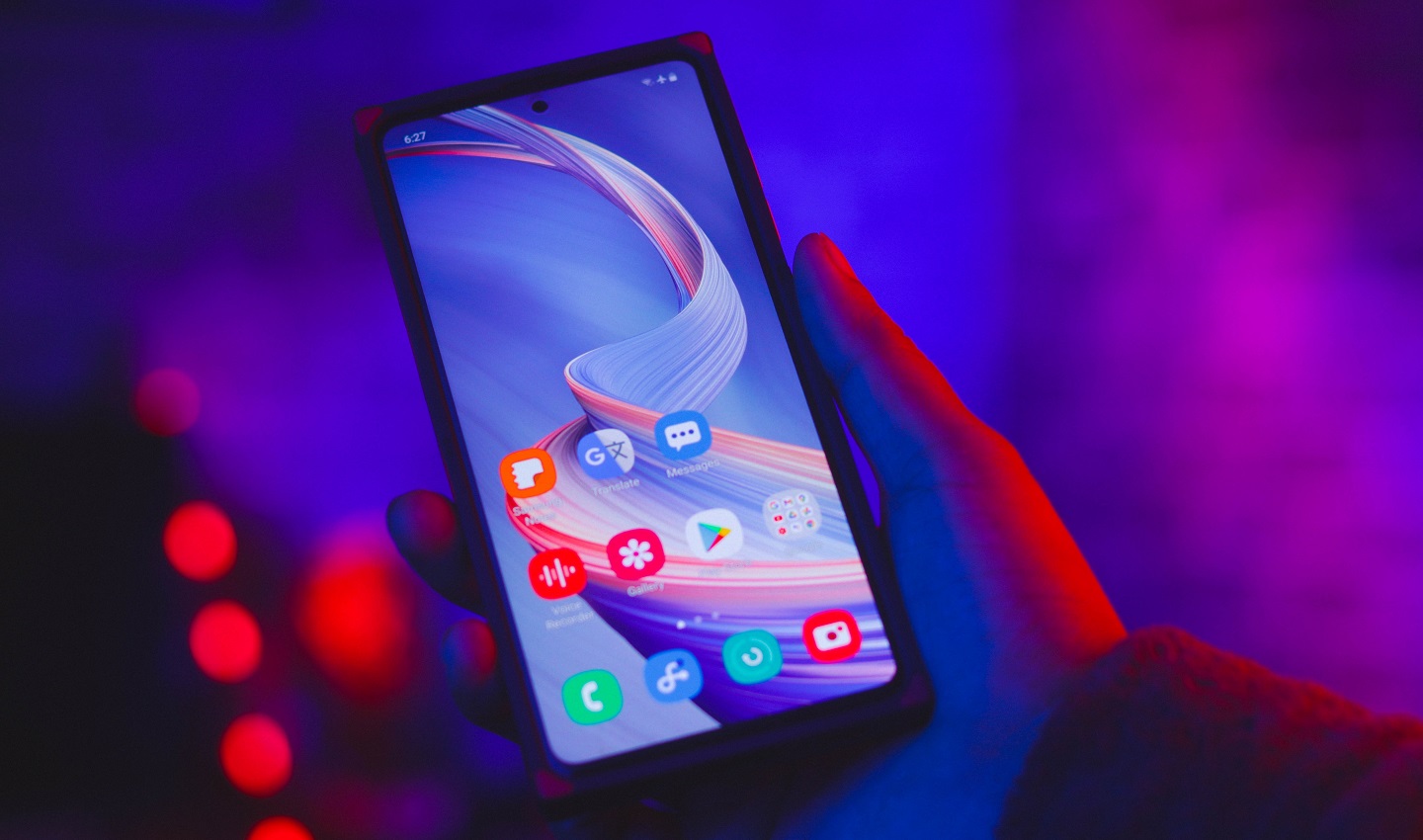 Native Advertising Examples: 5 Practices That You Can Easily Implement
There are many different ways to describe "native ads," but the term "native" doesn't do much to help marketers who are looking for a more precise definition of what that means.
As a reference point, here are five examples of native advertising on various social and web-based platforms:
Instagram and Snapchat Story Filters
On Instagram or Snapchat, fun and shareable story filters can help connect online users to a brand in a fun and engaging way. Regardless of whether or not a filter is sponsored, audiences will still use it if the content is interesting enough.
AR makeup overlays, interactive quizzes, editing techniques with brand names, and background graphics are all examples of filter types.
To give an example, one could point to Nickelodeon's Spongebob filter, an online quiz that narrowed down the results to just one character. Using this interactive and amusing filter, viewers learned more about the show while also having a good time.
Promote your ads with the help of sponsored Twitter hashtags, which are nothing new. Your paid brand tag can be used more effectively if you encourage users to participate in challenges or vote for your hashtag.
In honor of International Margarita Day, Patrón Tequila promoted a Twitter poll to determine the best margarita recipe using the hashtag #MargaritaOfTheYear. Users were encouraged to interact and share their own margarita recipes and experiences by using the hashtag in addition to promoting the specific Patrón Tequila vote.
Spotify Playlists
Content-based native advertising isn't always necessary. With the help of Spotify's user data and custom playlists, businesses can curate playlists around their services, branded products, or themes. Users can also use Spotify to discover new music based on their listening habits.
In order to promote the show "Stranger Things," Netflix and Spotify have teamed up. A "Stranger Thing" mode allowed users to be assigned to a playlist based on a character's name. Background art and logos not only promoted the show, but the tracks on the playlist also appealed to listeners' personal tastes in music.
BuzzFeed "Tips & Tricks"
Most of BuzzFeed's content goes viral because of their creativity, so why wouldn't the site eventually open up its readership to advertisers with large budgets? The "Community" pages on BuzzFeed, for example, feature huge brands, like HarperCollins.
HarperCollins (and Mini, Pepsi and other brands that publish content through BuzzFeed) have simply paid for the privilege of getting their brand in front of BuzzFeed's audience by posting to the Community section of BuzzFeed.
The only thing that sets this apart from BuzzFeed's regular content guidelines is for example the HarperCollins logo above the social share buttons. Most of BuzzFeed's audience will not even look twice at the logo and the company will gain many tractions through this native advertising method.
Native Advertising Market Statistics
Compared to display ads we see today, native ads are viewed 53 percent more frequently by consumers.
Native ads increase purchase intent by 18 percent, and the visual audience engagement with native ads is equal to, or even slightly higher than, that of the actual editorial content type because they blend into the application or browser theme and complete feel.
Currently, native advertising is being used by 41% of brands to promote their products and services and by the end of 2025 more than $402 billion in annual revenue is expected to be generated via native advertising.
Solve Media estimates that you're 475 times more likely to survive a plane crash than click on a banner ad, but the result was the same: the brand's visibility increased significantly even if visitors didn't click on the ads.
Bonus Tip: Native Advertising Vs. Traditional Advertising
Adverts that appear at the top of web pages are known as traditional display ads and they often come off as forceful product placement. For native ads, the landscape is completely different.
Native ads, that come across as format deceptive, are more subtle and less disruptive to users because of their design and placement strategy that mimics the style of the page they appear on.
Advantages of Native Advertising
Ads with a native design outperform those with a traditional design on mobile devices. Unlike traditional ads that are placed on the screen and don't necessarily match up with the advertising message, native ads must be relevant to the content in which they are featured in order to be effective and get the actual message across.
Some of the already mentioned advantages are that:
They grab your audience's attention
They drive better campaign performance
They help optimize targeting capabilities
They build trust among your customers
They increase CTR
Enter into Shoutem app builder and start creating your app!
Native Advertising FAQ
Why is native advertising effective?
Native advertising's success can be attributed to the fact that it is more well-received by its intended audience. This technique aids in the reduction of ad fatigue while also increasing trust with audiences and audience involvement. Adoption is higher because they don't "feel" like ads, which encourages people to watch and read the content they contain more.
What is a native advertising platform?
Using a native advertising platform, advertisers can create ads that blend in seamlessly with the content on a specific website. As an example, in the main news feed of social media networks, ads are displayed that appear similar to organic posts.
Why is it called native advertising?
Coherence between content and other media on an online platform is what's referred to as native. Advertising on social media platforms like Facebook and Twitter can be difficult for consumers to recognize because they are incorporated into the platform itself, even if they are labeled as "sponsored" or "branded" content.