A good cannabis content marketing strategy is critical if you have business in the cannabis industry. However, the cannabis industry is still strictly regulated, making marketing cannabis products extremely challenging. Both medical and recreational cannabis is still classified as Schedule 1 substances and prohibited on the federal level.
Although a rising number of states have legalized cannabis sale and consumption, the federal government has not altered its policy yet. As such, any cannabis business or product will encounter stringent regulations on the methods and places they promote it.
This is where excellent cannabis content marketing can help. Great content marketing can help cannabis companies educate consumers about cannabis and its numerous applications. In this article, we will discuss the different methods you can utilize to market your cannabis brand and products.
You will also learn about the benefits of cannabis content marketing and how to choose the best content marketing strategy. Examples of cannabis content marketing from existing cannabis companies are shared for your reference too.
What Can Cannabis Content Marketing Do?
Content marketing comes in many mediums such as blogs, newsletters, white papers, social media postings, videos, etc. When implemented correctly, the content demonstrates the brand's competence and value their existing customers.
Content marketing is the creation and sharing of informative content to existing and future customers. It also helps build connections and create engagement with new and current customers. Customers will see you as a valued source of information and an ally committed to their success.
Such dedication and commitment will pay off in the long run. Customers will be more likely to purchase the products from you when the time comes. Recently, there has been a growing interest in cannabis but a lot of misleading information around it. Hence, content marketing will be extremely valuable to companies in the cannabis industry.
There are many ways you can employ content marketing to promote your cannabis brand, including:
To describe the different ingredients in marijuana and their effects on an individual.
To describe how medical marijuana can be used to ease symptoms caused by certain medical conditions.
To describe the current legislations and policies within the cannabis industry.
To provide information on the different purposes of each part of a cannabis plant.
To describe different types of cannabis and their differences.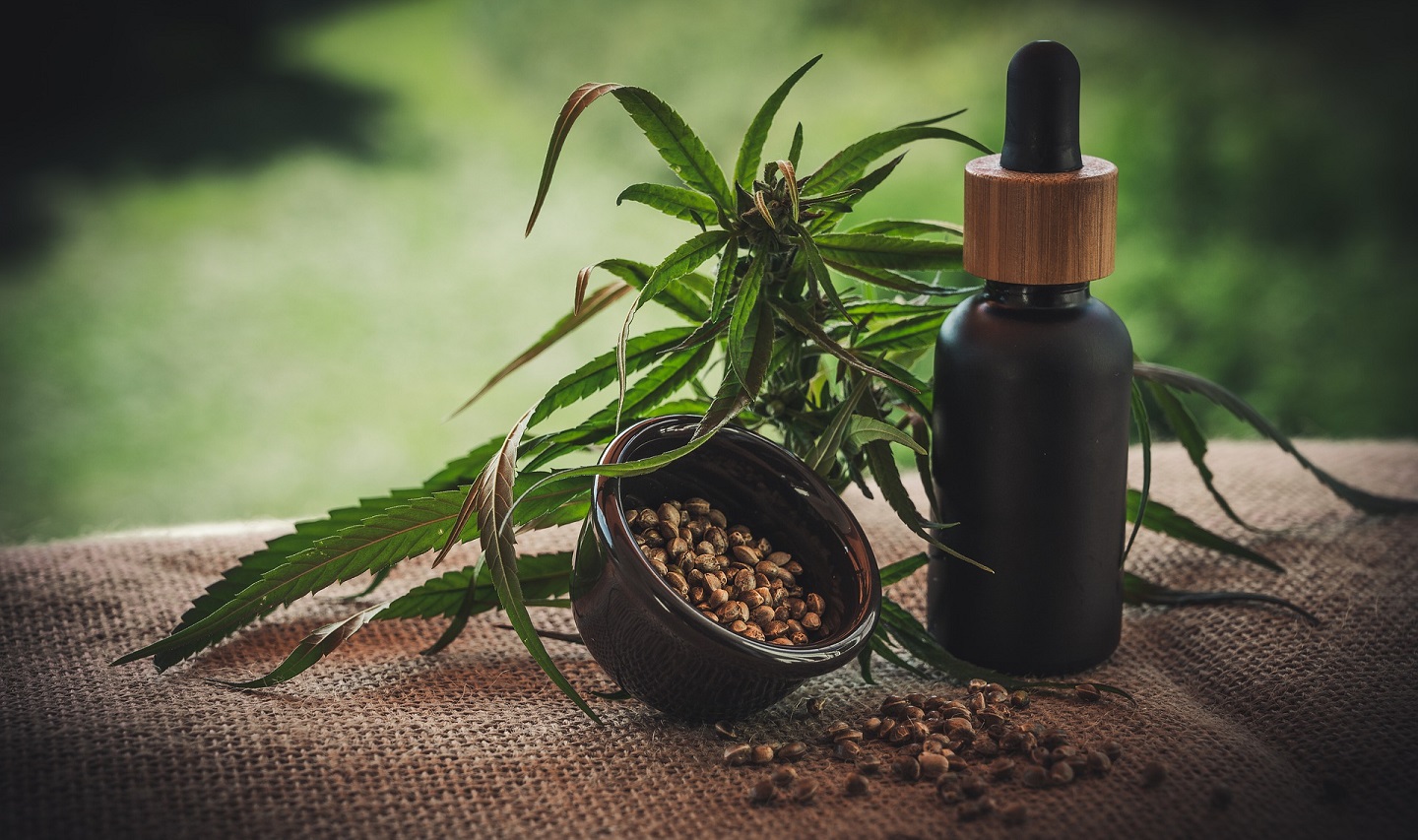 Different Methods of Cannabis Content Marketing
Blog posts
Every cannabis brand should constantly update its official website with new content. The length of the content depends on its purpose. Giving out tips or company updates can be around 400-600 words long. A 2000-3000 words long article can be a more detailed and educational blog post.
When it comes to publishing blog articles, originality and variation are essential. It is essential to have a comprehensive strategy for your blog content creation. Your blog content can help you generate more traffic to your site and increase sales through the mobile app of your cannabis products. The trick to producing an influential blog is to provide compelling and personalized content that appeals to the interests of your target audience. Hence, it is critical to have a clear-defined audience is before writing your blog.
Your style of writing may differ depending on the type of audience too. Moreover, while publishing a cannabis blog, it is absolutely crucial to have SEO (Search Engine Optimization). Incorporating the right phrases or keywords, on-site optimization, and interesting title tags are critical SEO aspects. You may also utilize third-party software to help boost your blog and website's search engine rankings.
A better Google ranking, for example, can make your blog more visible to individuals who want to learn more about cannabis. As of now, there is no restriction for cannabis businesses to develop websites or publish cannabis blog articles.
Video Content
An average person is estimated to view around 100 minutes of video-related content each day in 2021. As a result, a rising number of cannabis companies are including video content in their marketing plan. Video content creation can be costly and time-consuming, but it can generate a high ROI.
Consider this method as a high-risk and high-reward cannabis content marketing strategy. For your video content, you can consider shooting educational content or honest product reviews. A camera and basic video editing software are sufficient to create such content. It will also reduce your video production costs.
Video contents are an excellent method to set yourself and your competitors apart. Combining an existing pool of cannabis users with killer video content will help attract customers to your website.
Podcasting
There are many mediums for all types of people to consume content nowadays. A podcast is another excellent way to offer auditory content to entertain and educate your target audience. However, podcasts are a frequently ignored marketing approach in the marijuana industry. It can be a unique way to share your stories and experiences within the cannabis industry.
Podcasts can be a lot of fun to produce. However, give it some thought before you begin recording your podcast series. Is there an experience within the cannabis industry that you want to share? Do you have someone like a business partner or expert that you want to interview? The greatest strength of a podcast is the intimacy you can develop with your audience. Production and preparation are critical. Your audience can tell when a podcast is poorly prepared.
Try to be yourself and as candid as you can in your podcast. Share your thoughts and experiences about the cannabis industry from an insider perspective. Make sure that your podcast production is done by a professional to ensure the quality of your podcasts.
Social Media Posting
Social media posting is one of the most common approaches that cannabis brands use for marketing purposes. When using social media as a marketing strategy, there are a few things you need to bear in mind. The critical factor here is to be consistent and deliberate in your content posting.
You need to consider which social media platform you use for your brand. Most of the conventional social media marketing strategies are ineffective for cannabis marketing. You can consider experimenting and getting creative with Instagram and Pinterest marketing.
For example, if you have an Instagram account for your brand, emphasize the visual engagement of your posts. It is recommended that you organize your visual content thoroughly. You have to ensure your social media posts are aligned with your cannabis content marketing strategy. Take into account what kind of content your customers would be interested in viewing.
You may include relevant hashtags to reach out to a broader audience. Or create eye-catching photos or infographics related to cannabis and post them on social media. When using social media, it is critical that you thoroughly review the platforms' policies before using them. For example, you should avoid selling marijuana explicitly on Instagram and Pinterest. Direct connections to marijuana e-commerce sites, online storefronts, or product selling websites are prohibited on these platforms.
Email Marketing
Email marketing can be another avenue for your content marketing strategy. Email is a great way to keep your current customers engaged and connect with new leads. It is critical to keep in mind your target audience while carrying out cannabis email content marketing.
Are you blasting your email to everyone on the mailing list? Are you targeting a specific segment on your mailing list? Are the email recipients regular cannabis users or first-timers? Is your brand selling recreational or medical marijuana? The responses to these questions should guide your email content.
Next, ask yourself what you want to communicate in your email. Are you planning to promote a newly-launched cannabis product? Or, are you providing your email subscribers with limited-time special promotions? Regardless of what your purpose or content is, make sure that you have defined your goals for this marketing strategy beforehand.
2 Great Examples of Cannabis Businesses
Ginger
Ginger is a company based in California, and it's the only proper DTC solution in that area.
They've developed a unique and effective solution to the usual drawbacks of the DTC marketplaces and traditional retailers. And that's why Ginger was created.
It's a website where cannabis brands can sell their products directly to their customers. They want only the best for their partner cannabis brands and customers, so they connected them in the most direct way possible.
The founders of Ginger are famous and successful businessmen, each in their area. Roie Edery is the Founder and CEO of Ginger Commerce and CLICK spray, the best cannabis spray in California. Aside from that, he has been creating innovative solutions in multiple industries over the last decades.
Aleksey Klempner is the Founder and CTO of Ginger Commerce and Founder of LA Developers Inc. As a software developer and marketer, he has grown over dozens of companies in various industries, recently focussing on cannabis industry.
Grassdoor
Grassdoor is a delivery service for cannabis goods. Their business model is based on being the fastest, safest, friendliest, and most affordable delivery service on the market.
Grassdoor operates in Los Angeles and Orange County, and they deliver their products within 40 minutes or less. When choosing products to be delivered, the cannabis connoisseurs in the management team spend countless hours searching for the cannabis farms around the county.
They also tested each cartridge and concentrate brands out there and decided on only dozens of them. Because of that, Grassdoor offers a variety of flowers, from classical to exotic ones, but all of them are the best high-quality products.
Other than flowers, they also offer other cannabis products like vapes, edibles, accessories…They are very focused on a positive customer experience so the customers can reach their customer service 365 days a year, all day.
Which Content Marketing Strategy is Right for Your Business?
To be honest, there isn't one perfect answer to this question. When it comes to cannabis content marketing, there is no one specific winning recipe. Cannabis is considered a rapidly growing industry, so what is effective for another industry may not be effective for you.
Adopts a trial and error mindset and be open to experimenting with different ways or ideas of marketing. Most importantly, be authentic and enjoy the process. After learning about the benefits of cannabis content marketing, you can decide how to incorporate the different marketing methods in your overall cannabis marketing plan.
Benefits of Cannabis Content Marketing
Content is an essential piece of the puzzle for any successful cannabis marketing strategy. At the moment, there are many misconceptions about cannabis products. Therefore, you can take advantage of this opportunity to educate and enlighten your audiences about marijuana. You can build a strong relationship with them and establish yourself as the go-to-brand and trusted partner for cannabis-related information.
The following are the significant benefits a cannabis brand or company can enjoy through content marketing:
Demonstrate your knowledge and expertise within the cannabis industry. This will allow you to attract new customers while retaining existing ones.
Assist you in convincing potential customers that your cannabis goods are of better quality than those of your rivals.
Help you generate new leads and enter new markets through the different marketing and social media channels.
Paid advertisements and social media marketing are limited in various ways. So, good content marketing is the most effective promotional alternative for your marijuana brand.
Allow your brand to maneuver past existing laws and restrictions that hinder other more traditional kinds of advertising.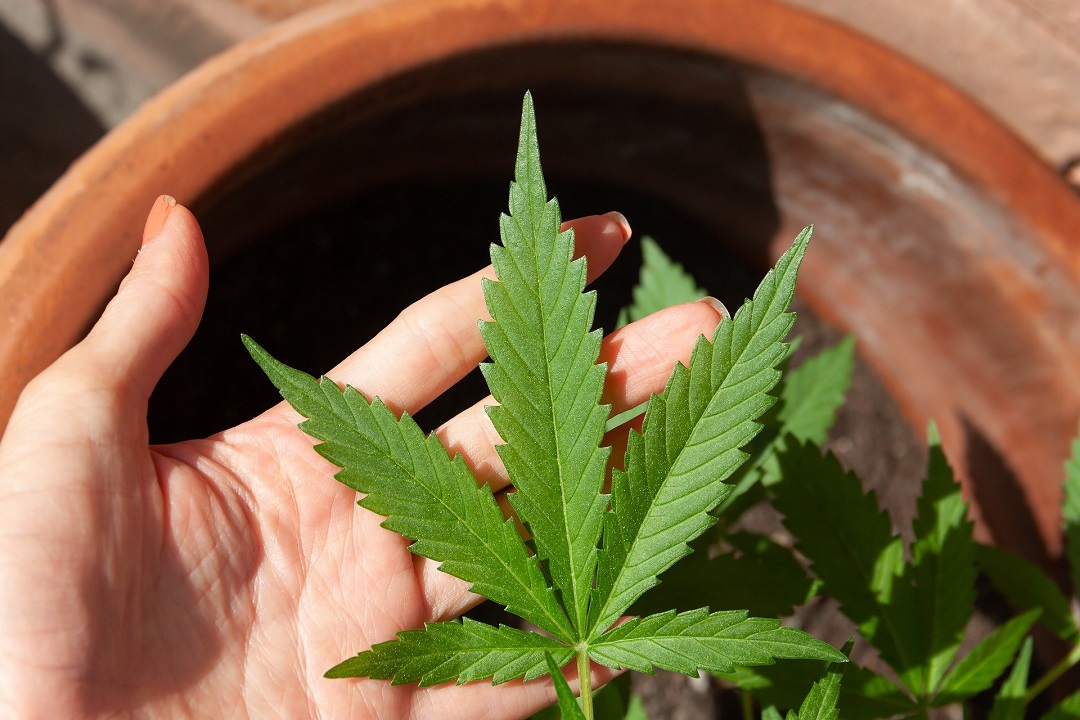 Examples of Cannabis Content Marketing
MedMen is a Southern California-based dispensary and delivery business. They launched a "Forget Stoner" advertisement campaign to shatter marijuana-user stereotypes.
The campaign's goal was to normalize cannabis usage by presenting people from all walks of life using it. The campaign's message is to demonstrate that cannabis can be and is being consumed by people of all ages and demographics.
MedMen created a visually appealing ad by leveraging the brand's logo colors. The campaign was backed up with extensive and interesting information on their website for people to read.
Weedmaps is a cannabis service that assists potential buyers to discover dispensaries and cannabis products to buy around their area. Weedmaps also aimed to educate people on anything related to cannabis.
Weedmaps' #weedfacts campaign has been one of their most effective marketing methods.
The #weedfacts campaign is an example of a detailed and customized content marketing strategy. The campaign aims to spread awareness and dispel any misunderstandings about cannabis. They publish fact-based information and statistics related to cannabis on billboards. Furthermore, they also use social media platforms and email marketing to drive the cannabis legalization movement.
Kiva Confections makes award-winning cannabis edibles. Their most popular edibles are chocolate bars dosed with THC or CBD. Kiva Confections has an active social media presence on Twitter and Instagram. They post videos and other content on their social media accounts to promote their products and highlight the medical advantages of CBD. The brand ensures they comply with Instagram's existing regulations by stating "no items for sale" on its account page description.
Yummi Karma is a cannabis brand run exclusively by women in the male-dominated cannabis industry. They entered the cannabis industry to develop cannabis products that cater to the interests and demands of women. The company specializes in making cannabis tinctures and drops for women.
Yummi Karma used its unique branding to target the female demographic. The most precise illustration of their marketing strategy is the debut of their High Gorgeous beauty products. To ensure their marketing strategies are aligned with their brand's vision, they feature women in their marketing campaigns primarily.
How Brands Can Get Started with Cannabis Content Marketing
It doesn't matter if your cannabis company is well-established or just getting started. Having well-thought-out content marketing is essential. It can help you reach and engage with a wide range of customers.
Here are five steps that you can take to begin:
Formulate your goal
Set a goal for yourself. Creating content for the sake of creating content will not set you apart from your competitors. You have to consider what you intend to achieve from content marketing. Do you want to increase your brand exposure? Attract new customers or increase traffic to your website? Or raise awareness of people's perceptions of cannabis?
Whatever your answer is, remember to be consistent and be prepared to adhere to it no matter what.
Determine your target audience
Whether writing articles, creating videos, or other forms of posts, your message might differ significantly. You will have to research and understand your target audience to ensure your content is relevant to them. What age group are you targeting? What educational information about cannabis/marijuana are they seeking? What kind of cannabis products are they interested in?
Determine your target audience
Whether writing articles, creating videos, or other forms of posts, your message might differ significantly. You will have to research and understand your target audience to ensure your content is relevant to them. What age group are you targeting? What educational information about cannabis/marijuana are they seeking? What kind of cannabis products are they interested in?
Produce and distribute the marketing content
Understanding your audience and their objectives are important. It helps you decide what kind of content will be most effective in winning them over. Furthermore, you have to ensure that the content you are creating is relevant to your brand and products. If your content does not apply to your target audience, you may not get the desired outcomes.
In your content, you should constantly emphasize your product. It can be why your items are of higher quality than your competitors. Or the benefits and things customers need to pay attention to when they purchase your products.
Once you have your content, the next step is to determine how and where the content will be distributed. Because of the laws and regulations around cannabis, distributing and promoting cannabis content is the most challenging component of cannabis content marketing. So, make sure that you are distributing your content legally.
Pay attention to keywords
Every search engine or social media has its algorithm. Platforms like YouTube, Instagram, or Google concentrate on specific hashtags and keywords to match you with potential customers. Therefore, you need to create content that includes the essential keywords that consumers are searching for. That way, you can reach more people and receive a higher click rate on your content.
Monitor and assess the outcomes
Keep an eye on how the content you posted is performing. If you are using social media platforms such as Google for marketing, they usually have their in-house marketing analytics. These analytics can help you to evaluate the success of your marketing content.
What are people looking at? What do the viewers do after they've seen your content? Are specific marketing channels more effective than others? With all the data, you can decide how to display your content differently to maximize results across your marketing channels. You can also personalize the timing, content, and delivery channel of your content to reach a broader range of audiences.
Frequently Asked Questions About Cannabis Content Marketing
How to market your cannabis business?
When it comes to cannabis content marketing, there is no one specific winning recipe. What is effective for another brand may not be effective for you. Adopts a trial and error mindset and be open to experimenting with different ways or ideas of marketing. Most importantly, be authentic and enjoy the process. You can follow the steps in our article to get started with your cannabis content marketing strategy.
How big is the marijuana market?
According to Research and Markets, the global cannabis market is projected to reach USD 90.4 billion by 2026, with a CAGR of 28%.