We all remember waiting in the bank queues for way too long just to process a transaction or check our bank balance. We still go to the bank, but most of us do for different reasons. The smartphone revolution brought significant changes to the banking system worldwide. As technology advances, businesses, markets, and systems have to adapt to changes and follow the trends. In this article, we will explore the expansion and evolution of mobile banking and how it influences our banking experience in 2021. Shall we?
Mobile Banking Introduction
Before we dive deep into the matter, let's clear out what mobile banking is. Online banking or net banking includes electronic payments through the financial institution's internet-enabled website or app. Simply put, in a nutshell, paying over the internet. It has revolutionized the banking industry around the world.
What you can as a customer do has exceeded the initial expectations. Among many other services, on your disposals, you have money transfer and deposit, accounts management, paying the bills, communication with the bank's customer service department, and much more.
As these mobile banking services became so widespread, banks are usually not charging the customers for them additionally. If they do, the price is symbolic and mostly insignificant.
How does mobile banking work
As banking services shifted to the online realm, the number of daily visits to banks severely decreased. Bank members can easily perform simple transactions themselves following the simple procedure within their bank app. But how does it all come together?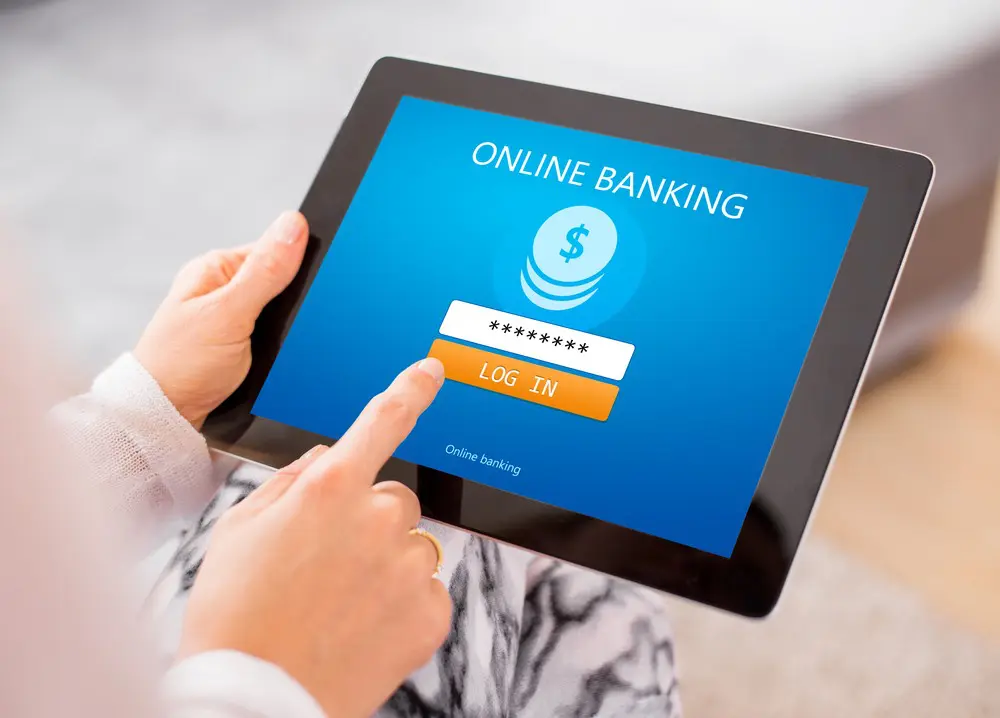 To enable mobile banking, visit your local bank branch. They will create an account for you and install the app on your smartphone, tablet, or computer. After providing basic personal information, you get OTP or a one-time password. Use it to access the account and then set a permanent user ID and personalized password. That information will give you access to your account and the mobile banking services your bank offers.
Mobile banking services can be divided into transactional and non-transactional.
Non-transactional services mostly include the following:
Checking recent transactions
Viewing account information and history
Checking account summary and current balances
Downloading bank forms and bank statements
Requesting debit cards or check books
Transactional services include:
Funds transfer and deposit
All sorts of payments
Investments
Not all services are available online, so visiting a bank branch is sometimes a must. The silver lining here is that the queues are much smaller and bank clerks can dedicate more time to help you out with your bank needs.
Mobile banking in numbers
We extracted some interesting rates and percentages to demonstrate the importance and the vastness of e-banking in 2021.
82% of bank clients believe that mobile banking application can help in improving their financial state
According to Statista, 90% of users in the US use mobile banking apps to check their balances, 79% do it to view recent transactions, 59% to pay bills, and 57% to make transfers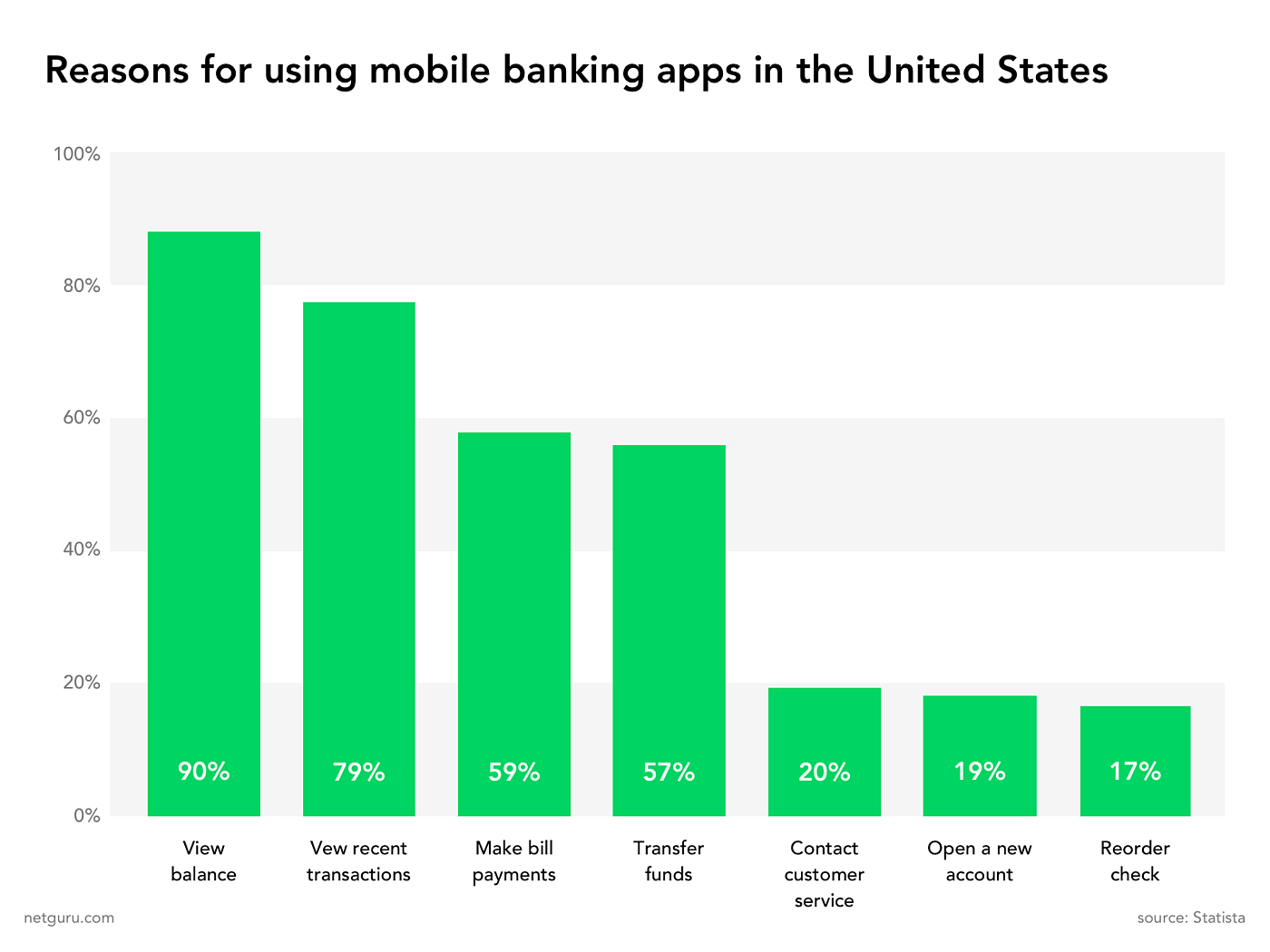 Continuing with the statistical data:
62% of respondents said that they would like to see loyalty programs in mobile banking applications
By 2006, 80% of all US banks provided mobile banking services
Digital banking stats predict that the total number of online and mobile banking users will exceed 3.6 billion by 2024
Business Insider Intelligence's Mobile Banking Competitive Edge Study has found that 89% of respondents use mobile banking, and this percentage rises to 97% when millennials are in question
The History of Online Banking
It is time to go back in time and explore how mobile banking came about and how it developed over the years.
Before the internet was a thing (we're talking about the 1980s here), mobile banking was also referred to as SMS banking as it was operated primarily through SMS or text messages
The first bank to offer internet banking services was The Bank of Scotland. It used a television set and telephone to send transfers and pay bills. It was called "Homelink" and it was the basis of what we today call internet banking
In 1994, Stanford Federal Credit Union became the first financial institution in the United States to offer internet banking to all its customers
In 1996, the first internet-only bank Netbank was established. It served its customers well in the early days but it got closed in 2007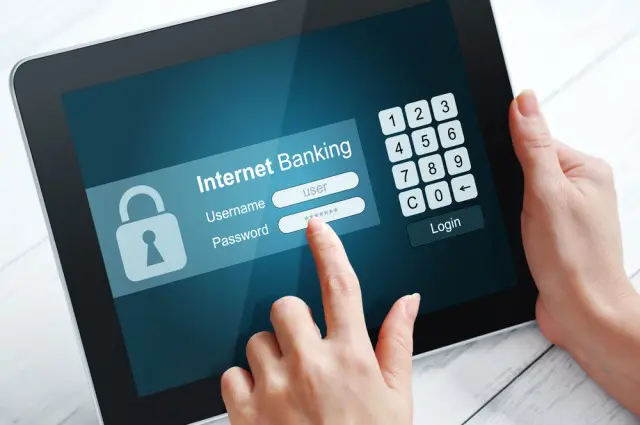 In 1999, the Bank of Internet USA played a major role in the direction of bank development. They went all out by giving substantial benefits to their users in comparison to traditional banks. Higher interest rates, better account management, and online banking transfer made a big difference. The public became actively interested in online banking, but still, not everyone had open access to internet banking.
Late 2000s brought the rise of smartphones with Android and iOS operating systems
In 2008, Bitcoin was invented
During 2011, Google Wallet was released
In 2014, Apple Pay is invented, followed by Samsung Pay the following year
With smartphones, we witnessed the birth of the first internet banking apps and new ways of processing payments that further contributed to the fast expansion of online banking. Contactless payments became a standard occurrence in every retail shop and are no longer a novelty.
Online banking has become so widespread that customers expect to have online banking services provided for free or for a very small fee. Banks that don't practice that lose their customers.
The factors of mobile banking evolution
The evolution of the bank industry has brought changes in the customer experience. We covered the history of this process already. Let's now reflect on the reasons for this change and the results that took place during the online banking expansion.
The advancement of technology
The accessibility of technology over the years has resulted in abrupt changes within many systems, not only the banking industry. As we mentioned before, the development of smartphones, which are much more than machines for making phone calls nowadays, allowed us to switch to digital banking.
According to Statista, the global smartphone penetration reached 46.45% in 2020. In the coming years, this percentage is estimated to go further up.
Also, it is worth mentioning that banks operate on much better software than before, and each year brings further upgrades and enhancements to the system.
Growing mobile money infrastructure
Many prominent banks have already made substantial investments to upscale their mobile banking capabilities. Smaller financial institutions and some non-bank entities have also started to seek ways to leverage this fast-growing space.
Those non-bank entities include mobile network carriers, credit card processors, and online personal finance services.
Change in customer needs and preferances
Waiting in lines with your entry number is no longer something customers should worry about. Chances are, they can resolve all their banking errands on their own over the app on their smartphone. The level of convenience online banking brings turned out to be extremely valuable to customers who can access their accounts in time-efficient and effortless ways.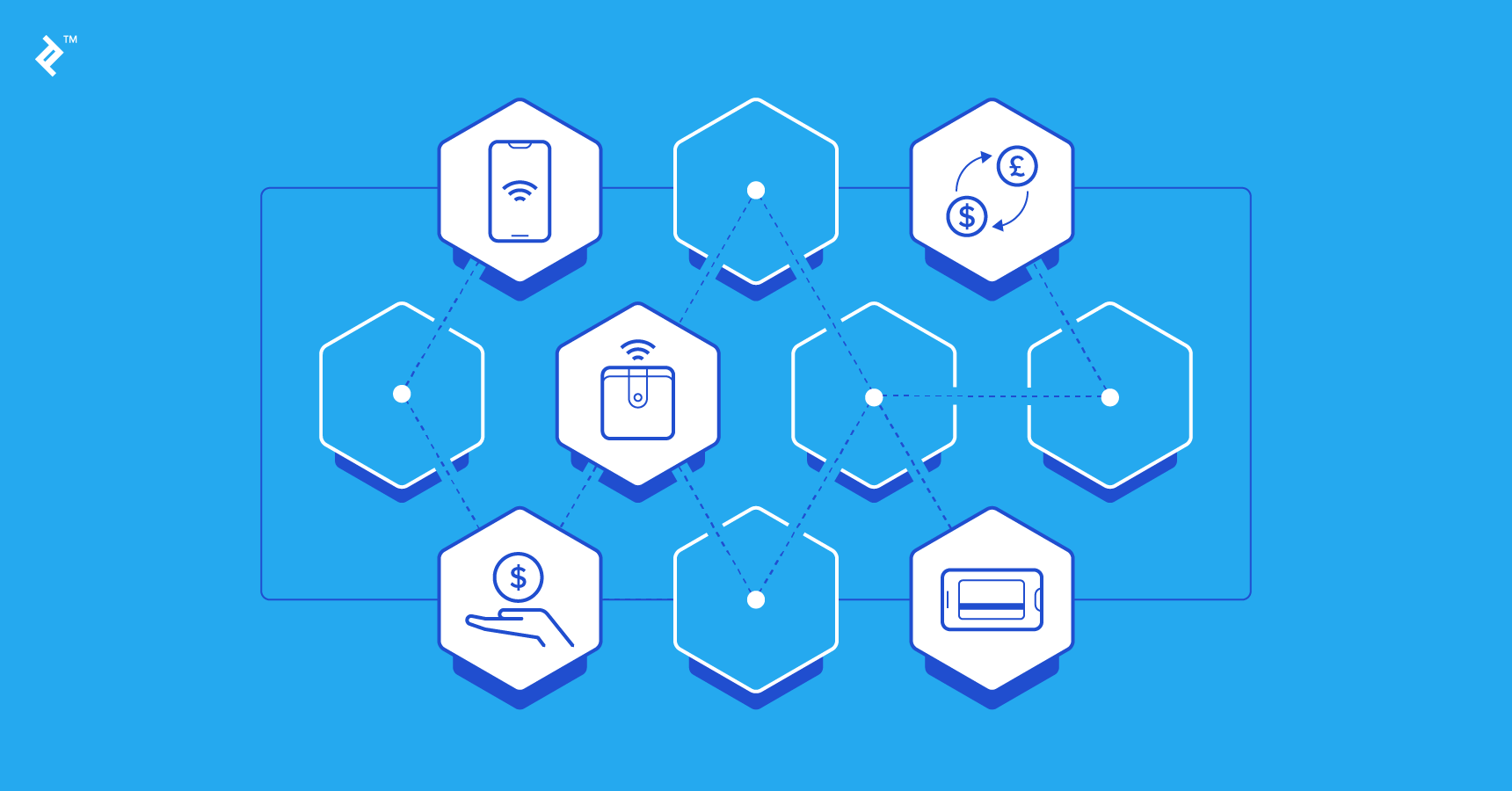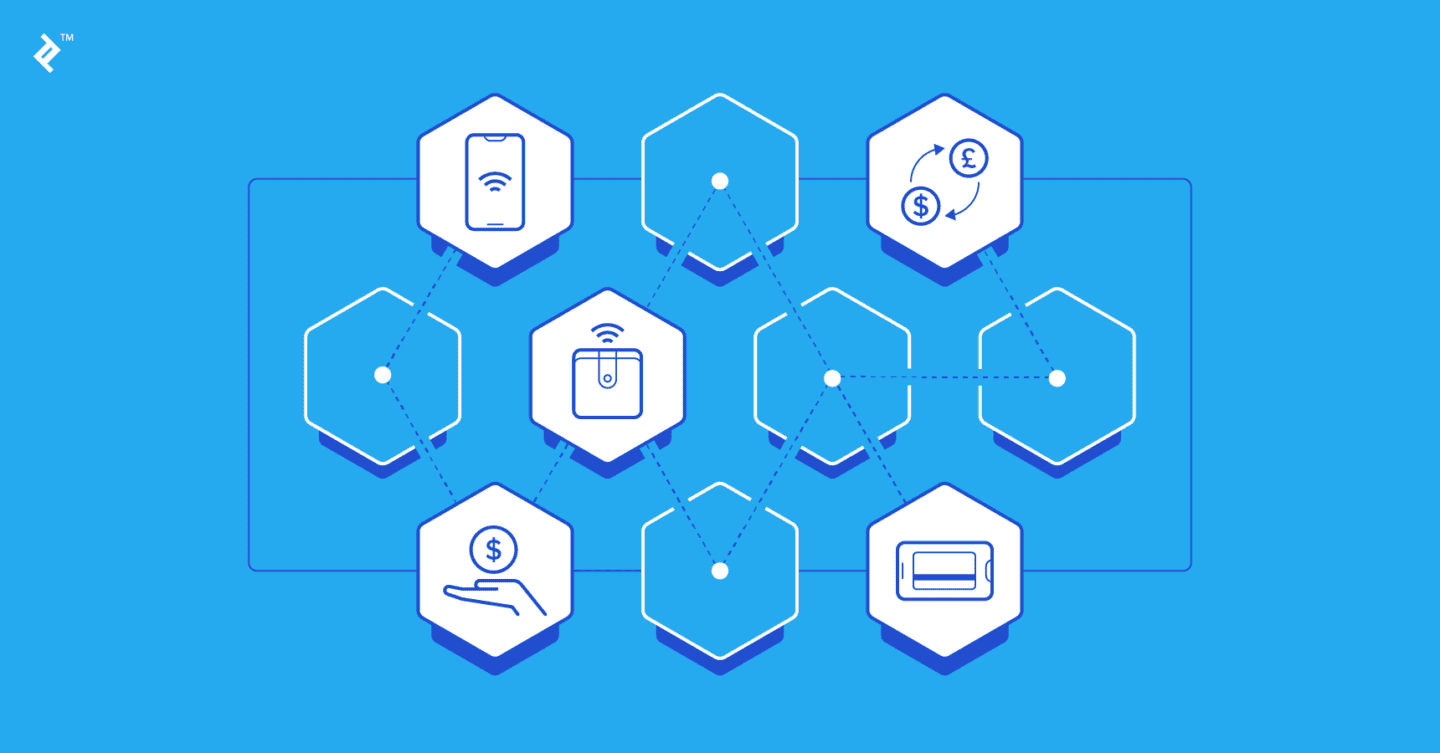 Innovative features and services
With the development of online banking, banks got the chance to upgrade their systems and prioritize their activities better. As digital banking has taken over, new features have been added to the banks. All with the same goal: providing maximum convenience to their customers while expanding their possibilities and introducing new services and/or products on the market.
These innovations are the bait for new customers and for retaining the existing ones. In times when a lot is available and possible, banks are competing for the market just like all other sectors do.
Increased market and accessibility
Internet banking allows banks to reach a wider audience that doesn't necessarily live close to the bank. This is great news to customers who wanted to join a specific bank but couldn't as there wasn't a local bank in their city or town. Banks can now reach many more potential customers. Up-selling and cross-selling products is now much easier.
Monetizing customer analytics
Modern technology gives insight into the detailed spending habits of each customer. Banks can easily track each purchase or transaction and use this data to their advantage. Moreover, banks often create deals with retailers who need such information to personalize their products and observe the changes within the market.
When banks sell such information to retailers, the personal data and identity of each customer are protected. We will discuss the issue of security later. For now, it is important to mention that banks are very cautious with confidential information. Also, banks leverage this data to upgrade their capabilities to acquire new customers, offer better customer service, and improve decision-making capabilities.
A great channel for vertical marketing
Online banking can be used as an effective marketing channel. Banks communicate with their customers via push notifications, offering them new products and services. Some of the most popular offerings include new types of saving plans, insurance packages, or loan deals.
With the customer data on their hands, banks can easily implement vertical marketing and create highly targeted marketing campaigns.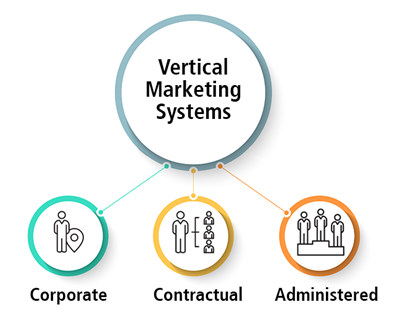 Reduces cost and saves time
As the majority of workload got digitized, there is less need for physical materials like paper. Banks are no longer drowning in envelopes and papers which conserves space, but also supports the environmental movements.
Bank clerks now have much more time for individual meetings with customers, while customers are no longer tired of waiting in the queues. The overall workflow is more smooth and efficient which also aids to a better customer experience.
Benefits and Advantages of Using Mobile Banking
Online banking is no longer a privilege, something unusual, or unexpected. If you don't use mobile banking, here are several reasons why you definitely should.
It costs almost nothing, or literally nothing
That is right. Mobile banking services are almost always free for all bank customers. That has enabled banks to save operational costs and provide services at a much cheaper price. Almost 70% of customers look for consistent online and mobile banking services when choosing a bank.
Online banking is always available
How many times did you go to the bank just to find the closed door in front of you? Have you ever needed money but couldn't get to it because it was a national or religious holiday? Yeah, banks don't work when we need them but with web banking, it is different. You can transfer or deposit money at any time, 24/7 without worrying about the working hours.
You are seconds away from finishing your task
The processes in online banking are fast. If you are transferring money from one account to the other, it will take only a few seconds before the money is transferred. With online banking, there is no queue, it is all so easy and fast.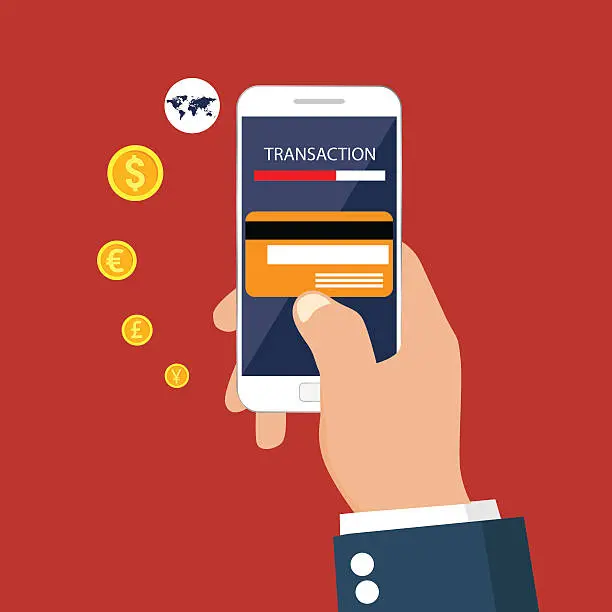 An easy way to pay your bills
That is right! You don't have to spend time in the queue. A few seconds and a few clicks are all that is needed to pay your bills. It can get even better. You can set your bills to be paid automatically. That way you will not have to worry if you have paid them or not.
Better customer experience
Online banking services are straightforward to use. They are adapted to customers and you can keep up with your account status in real-time and acquire customized solutions in no time. Also, mobile banking apps can improve the overall customer experience. The ability to access information in just a few clicks from our smartphones changed how we access our bank accounts. With a mobile banking app, customers can check their bank balances, transfer funds, or make mobile payments in just a second.
Additional revenue sources
Financial institutions can generate additional revenue by offering value-added services in the apps, like retail offers or travel insurance. Customers using mobile banking apps are more engaged in banking activities than branch-only customers and use more products.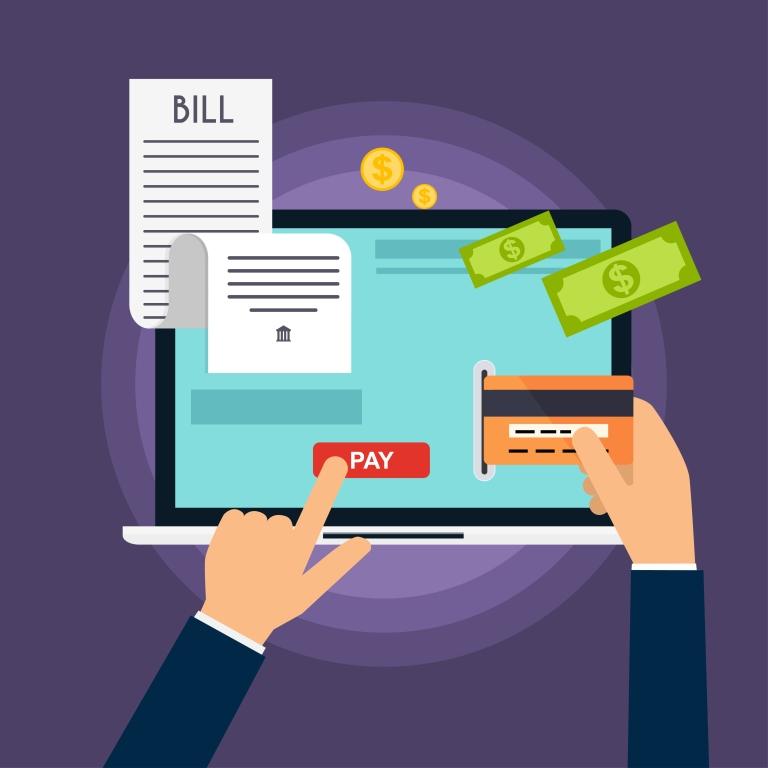 Challenges of web banking in 2021
Even though mobile banking has seen massive growth over the past 30+ years, it is still not as developed as it could be. Several hurdles are stopping it from being an undeniably successful banking option.
1. Unawareness and skepticism
Not everybody feels safe putting their money in the hands of technology. Older generations are mostly reserved, keeping the old ways and giving their trust to traditional banking solutions. The reason for that can be that they don't fully understand the online banking concept, or that they have had some negative experiences regarding online banking.
Furthermore, the issue might be the technology itself. It is key to educate older generations and skeptics of the benefits they get with mobile banking, but also how employing mobile banking can be a step in the right direction for them as customers.
2. Platform scalability
What we see when observing online banking is only a small percentage of the whole system which is gigantic and extremely complicated. Third-party mobile banking app developers and banks must build software that supports multiple mobile operating systems, such as iOS, Android, Windows, etc.
Also, this newly created software must be compatible with different devices (smartphones, computers, tablets…). Only one error can cause the whole system to block or shut down. You must have been in a situation where you couldn't act because there was a failure in the system, right? That is the next issue.
3. Technical issues
Online platforms perform all operational tasks including cash transfers, transaction recording, and information storing. Technical issues can result in losing huge amounts of money or even permanent damage to the system.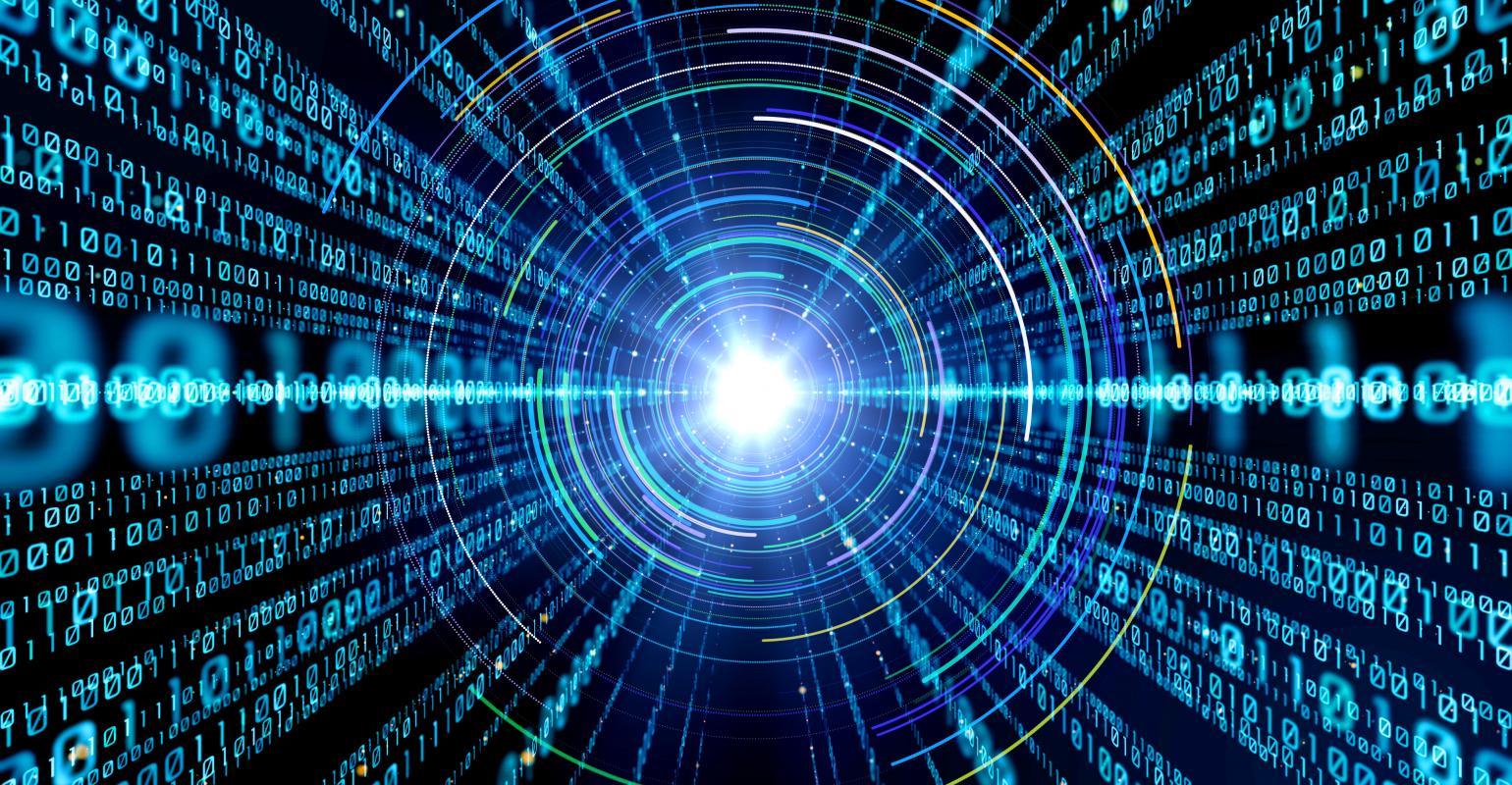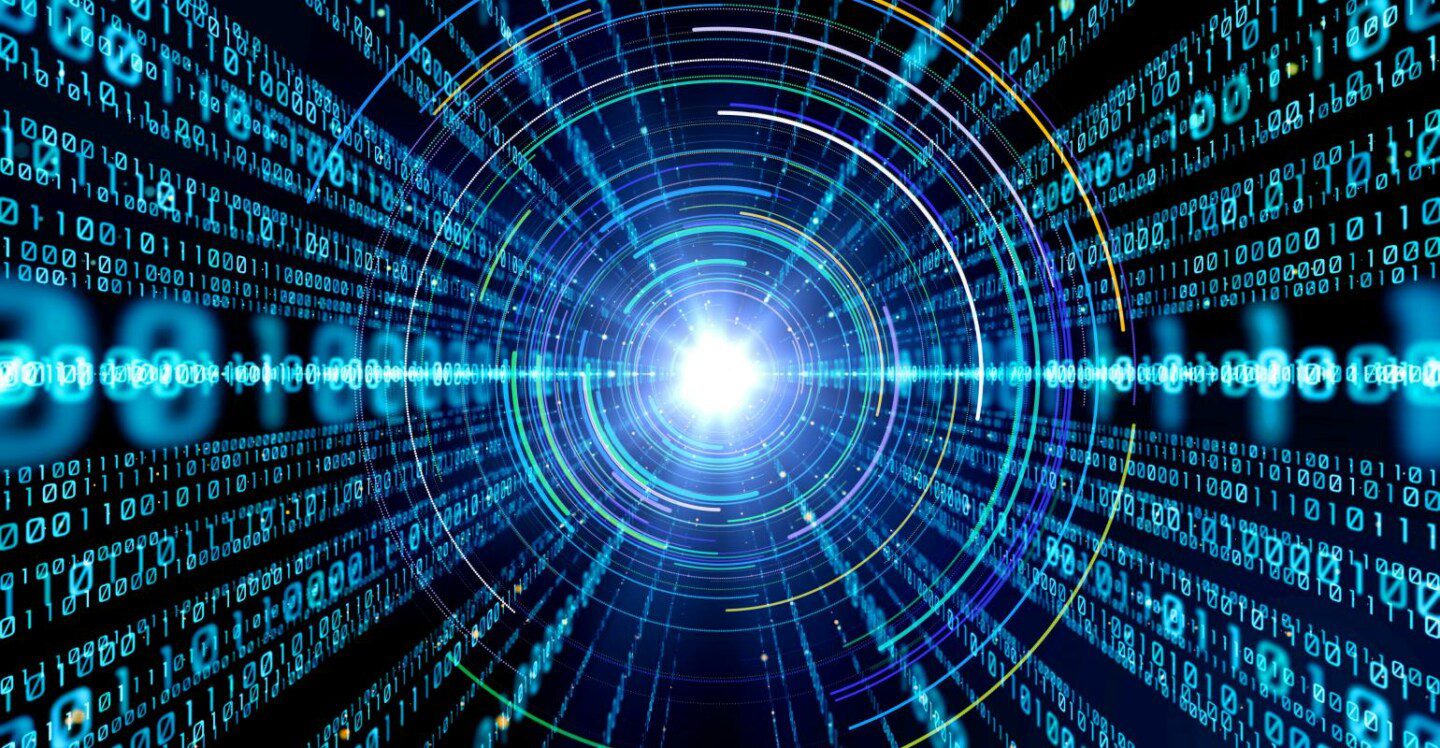 4. Creating partnerships
A bank is not an independent entity. They are in constant relationships with telecommunication providers, social media, retailers & merchants, data analytics providers, mobile device manufacturers, and more.
An example of such partnerships would be communicating with merchants to introduce POS terminals that allow customers to pay via their mobile phones.
5. Integration difficulties
It is a huge challenge to create a system that will support all currencies and payment methods. Some use credit cards, others debit cards, Paypal, e-wallets, the list goes on. Another difficulty is dealing with multi-currency, cross-border transactions, different bank accounts, business entities, and regulatory restrictions.
Mobile Banking Apps: Making Online Banking Easier
You guessed it! As there is an app for everything, of course, there is, not one, but many different apps specialized for internet banking. Most of those apps offer a high level of personalization to users.
According to Accenture's study from 2019, 80% of mobile banking users would be willing to share data in return for personalized and convenient services.
Security is always the first thing that people question regarding anything online. Online banking security truly should be a priority for every mobile banking app development company because 28% of bank customers believe that mobile and online banking isn't safe. Many will agree that the security of your money is more important than the app design, right?
Here are some basic online banking security tips that you should have in mind for extra protection:
Erase all cookies when using banking websites on public devices
Create a difficult password that is impossible to guess or copy
Never give away your personal and banking information except for the bank clerks and people you trust
Never respond to emails or texts that demand sensitive account information
Most online banking apps require some kind of authentication or biometric login to perform any banking activity.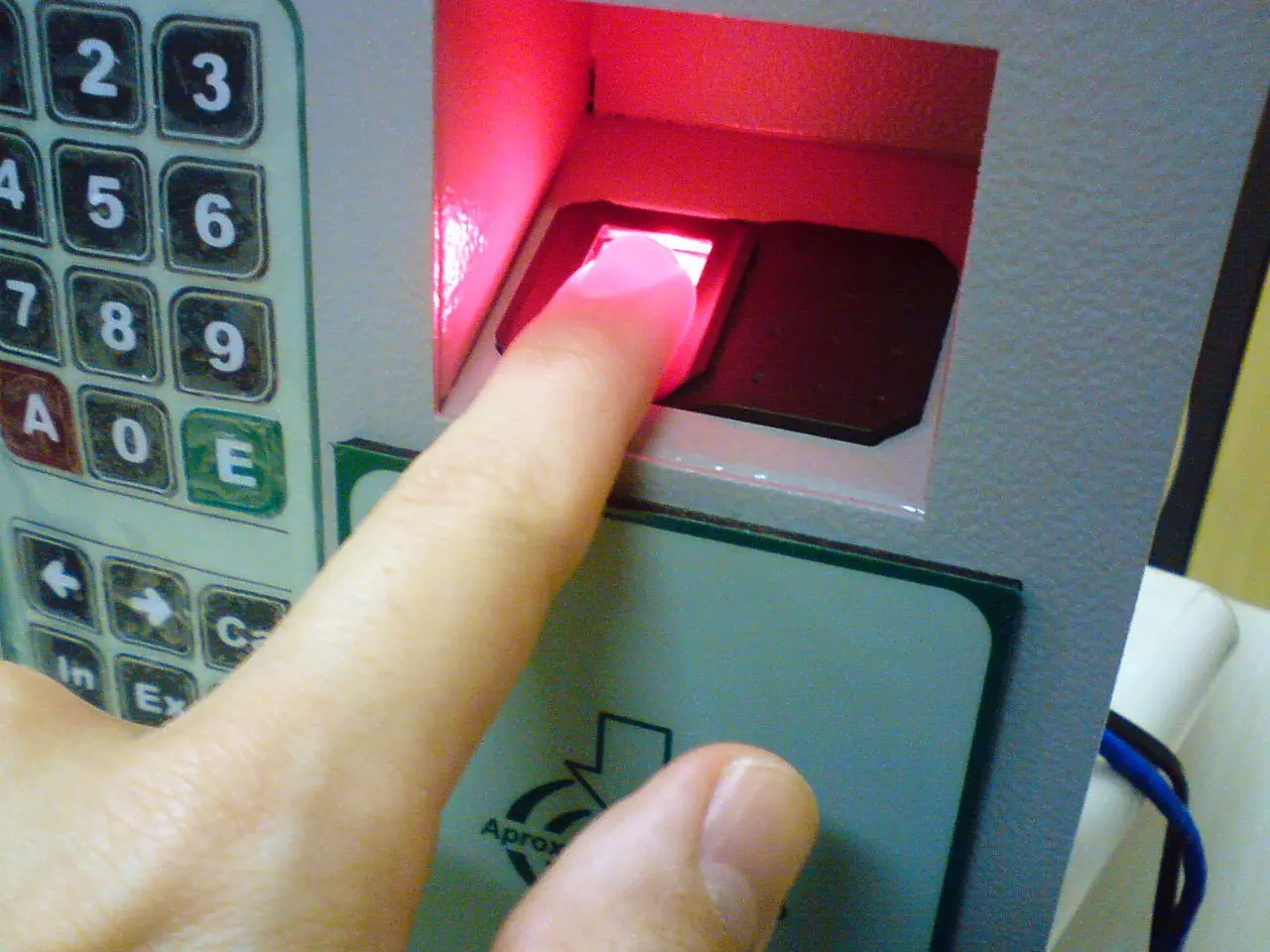 Mobile Banking: A New Wave of Mobile-Only Banks
Mobile banking adoption resulted in a few banks trying to position themselves as pioneers of a new type of bank: mobile-only. While all major banks provide some form of mobile banking, with either a smartphone app or a mobile website, these new banking players only offer digital solutions and do not have a single physical branch.
Axos bank
Axos is full-blown mobile banking without branches and exorbitant fees. This online bank doesn't charge monthly fees for its checking and savings account and has lower minimum deposit requirements than its competitors.
You have many options to choose from when starting your Axos account. It is a full-service online bank with checking, savings, and money market accounts, as well as certificates of deposit (CDs), loans, and investment options.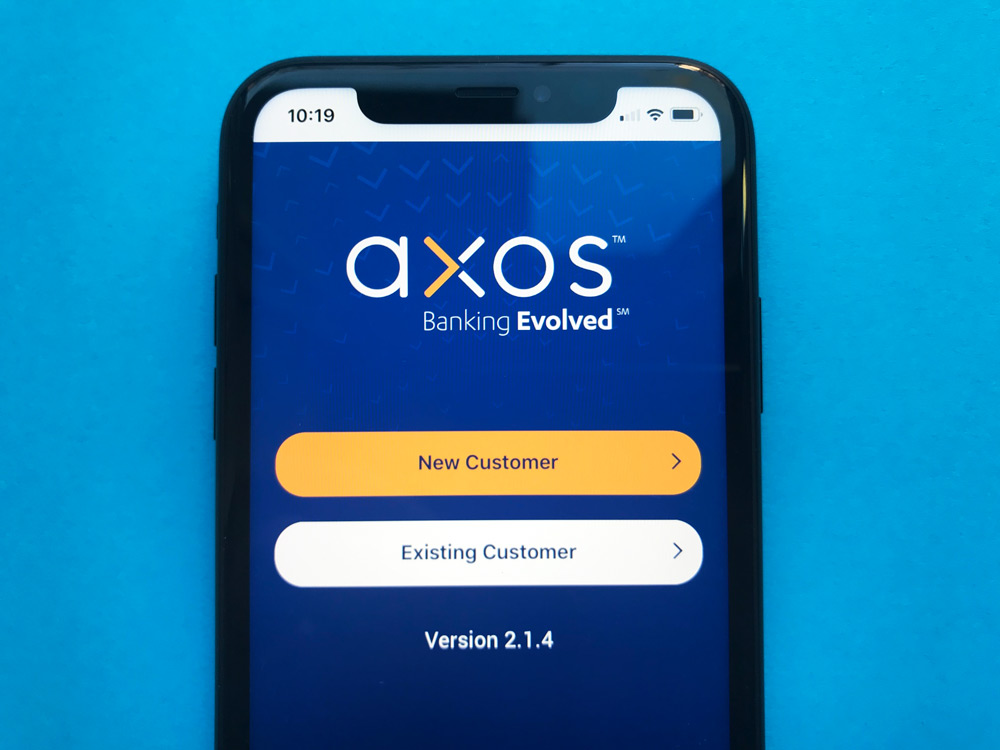 Revolut
In Europe, one of the most popular online-only banks is Revolut, founded in 2015 in London, England. Revolut offers banking services including GBP and EUR bank accounts, debit cards, fee-free currency exchange, stock trading, cryptocurrency exchange, and peer-to-peer mobile payments.
Revolut supports ATM withdrawals in 120 currencies. Payments at weekends incur an extra fee of 0.5 – 2% due to exchange rate fluctuations. It also provides access to cryptocurrencies such as Bitcoin, Ethereum, or Litecoin. Crypto cannot be deposited or spent, only converted back to fiat inside Revolut.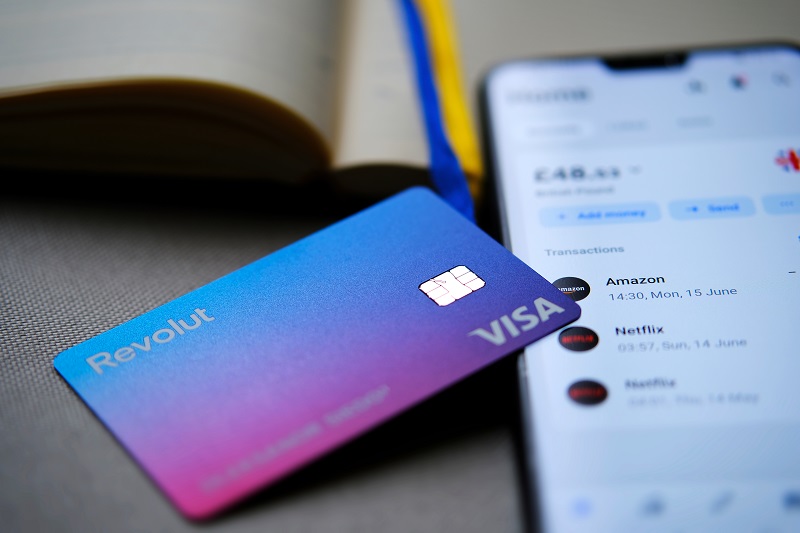 The Future of Mobile Banking
The evolution of mobile banking has begun, with biometric security, smart automated savings, and deep expense analyses being introduced. So, what can we expect in the near future?
As digital assistant capabilities become smarter with every OS update, users will not even need to tap on their devices; voice commands will allow users to manage their bank accounts, make payments, and analyze their spending.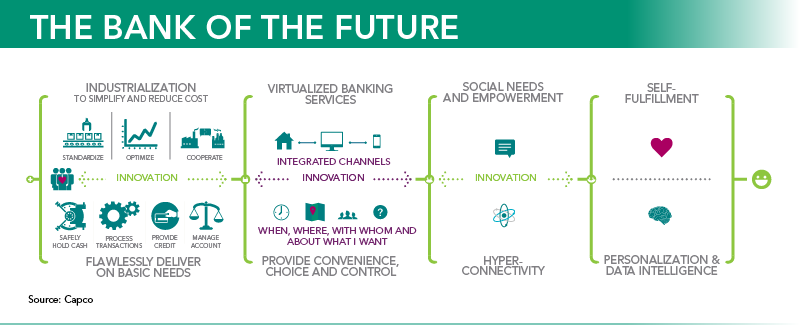 Bankers will need to acquire a much deeper understanding of their customers and push services that go beyond transactional. Connecting data from third-party apps, learning about customers' saving habits, and analyzing customers' spending behaviors will allow banks to create complete profiles of individuals and lead to powerful intelligent interfaces.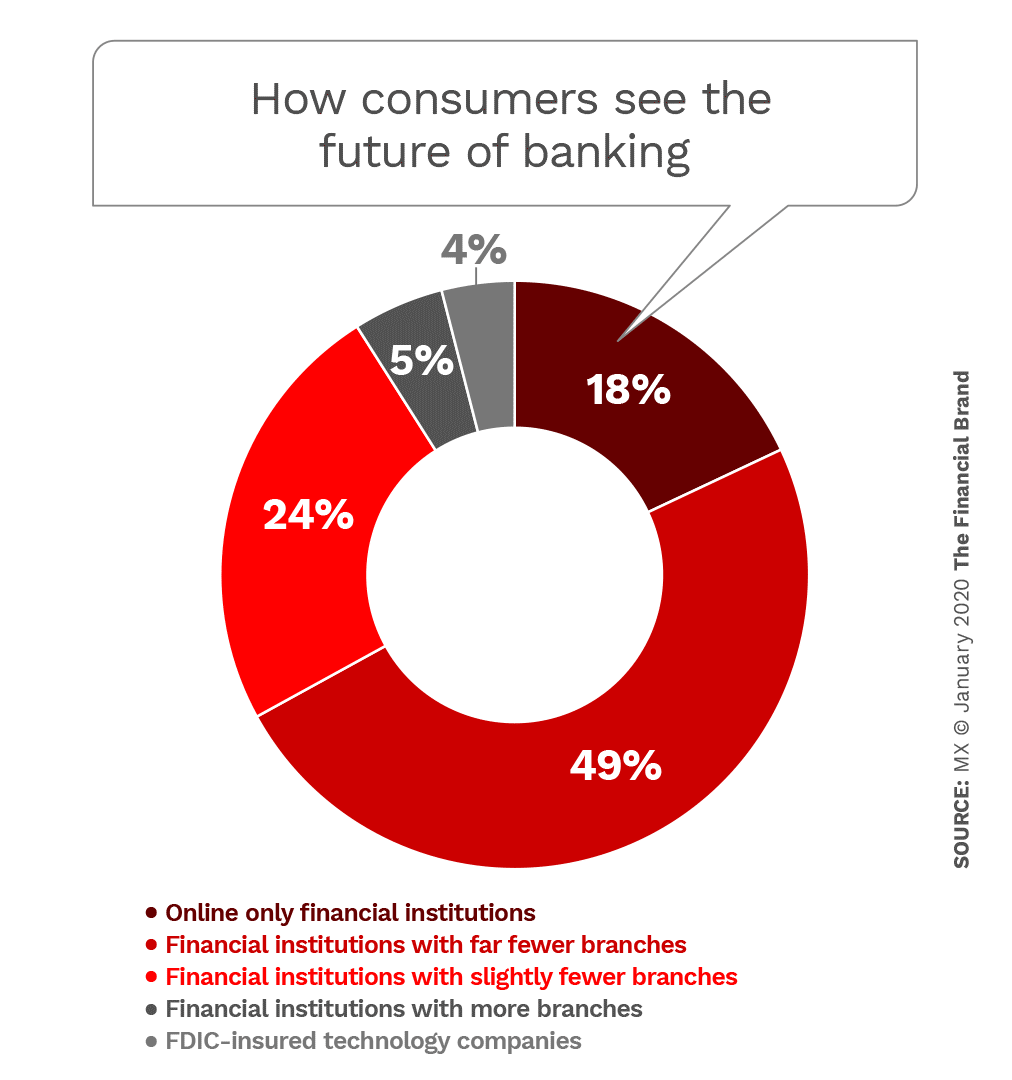 This will result in complex portfolio management tools that allow users to obtain complex risk analyses on long-term investments and assistance when applying for mortgages or investing in emerging markets, high-yield bonds, or stock market bonds.
With one in three adults relying on mobile banking in 2020, customers are pushing banks in one direction if they want to survive: going mobile. Do not hesitate to contact our experts to tell you more about the Shoutem app builder and custom-made app options.