Each new year offers new ways to latch onto emerging trends and start a new business or revamp your existing strategy. For upstart app creators looking for a mobile app builder to take advantage of opportunities afforded by more devices in their hands than ever, the issue many faces is a vision that encompasses every opportunity possible. Vertical markets, often-shortened as "verticals", can help hone your focus when you decide to create an app as a business, saving you time and ultimately increasing your profitability.
What is vertical marketing?
For starters, vertical marketing is easy to explain as part of niche marketing. A vertical market consists of groups of companies that are focused on a specific niche. Due to their focus, the vertical market provides target insight and specialized services. Those services are sometimes more expensive, but they still yield high income as they are detailed and usually of high quality.
So, why choose vertical marketing? First of all, narrow focus allows you to run more detailed marketing campaigns. The means and materials for such campaigns are often similar or reusable, which ensures cost-effectiveness over time. The goal is to attract buyers into your marketing-sales funnel and convert them into customers.
Moreover, vertical marketing increases the resonance and credibility of your content. You will get a deeper understanding of the market trends, learn niche terminology, and get familiar with industry regulations. All that will ultimately increase the quality of your content and your competitiveness level.
An advantage of such a system is that producers, retailers, and wholesalers cooperate to reach the business objective and increase profit. Each branch has its responsibilities but also possibilities to control the channel activities. Such a system requires good communication and coordination between teams.
Identifying verticals that will work for you
It's important to separate cost-effective verticals in your app creation strategy from the types that have prohibitive entry points. Some examples of verticals that require top-tier expertise, and in turn the monetary consideration to provide the necessary components, are rather obvious:
Finance/banking
Hospitals/health
Insurance/pharmacies
Not only are you dealing with incredibly sensitive user information, requiring coordination with corporate legal teams to monitor compliance, but you're looking at months of work to integrate the systems necessary to provide an app these entities would even consider. Sure the payday will be great if you reach this level, but let's assume that if you're reading this article you're not quite there yet.
Some verticals, although the idea may seem lofty, lend themselves to great opportunities with a bit of outside-the-box thinking:
Local Government/Politics
Publishers/Content Producers
If you break down their individual moving parts, you can find needs to fill for each vertical mobile presence. Break down local government into its individual candidates by creating apps for those seeking office or re-election. School athletics apps are a great way to provide advertising potential, keeping a vested interest in your community as a whole. Publishers are looking for new ways to promote authors individually, as well as upcoming book releases. These examples are where the difference between vertical and niche marketing becomes apparent.
Tips on how to get started with vertical marketing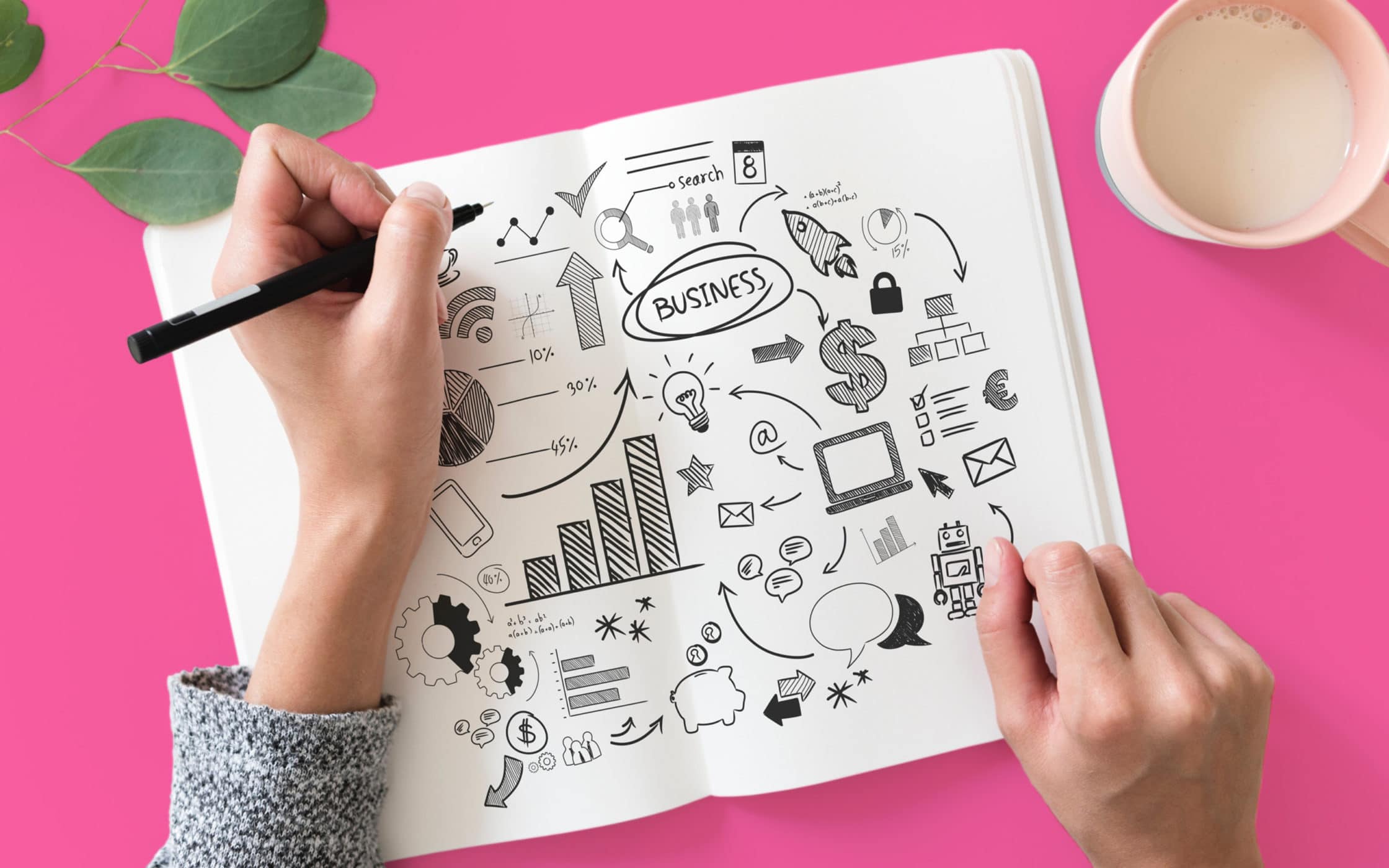 Here are some tips on how to get started:
Know your niche: it seems straightforward but it is worth mentioning. Make sure you understand the requirements and all elements of your niche. Read about it if needed, there is no such thing as useless knowledge.
Analyze sub-segments: There is a chance that your vertical is closely related to another and that you have something in common. You will also be able to keep your focus and invest in quality campaigns.
Segmentize your clients: We already talked about this. So, the key idea is to separate or cluster your clients within your vertical system according to their purpose. That way, it will be easier to adapt the campaign and narrow the focus.
Conceptualize the buyer persona: Try to visualize your ideal or most frequent client. Analyzing those two types of clients will help you understand customers better and you will be able to adapt your business model in that direction.
Stay organized and finish the segmentation process: Keep your documentation and list of contacts/clients updated at all times. Add any new contact into the database for quick access and categorize them accordingly.
These steps in one place are helpful in the beginning and they are the foundation of your vertical marketing strategy.
Assessing local needs
Diversification of clientele is a useful strategy to bolster opportunities in a local setting. Understanding the needs of your community or local businesses can edge you ahead of potential competition, especially as the adoption of a mobile-first strategy is relatively unfamiliar to most small businesses.
Separate your prospects into focused groups. What do they have in common? What are their needs? Why are they interested in your products? Once you have segmented your audience, you can treat each group accordingly. By treating all prospects the same, not everyone will receive what they need and you will miss the opportunity to create personal or business relationships. Consequently, that potentially means fewer sales and fewer partnerships.
Choose two or three areas, share with potential clients the importance of user engagement to help create return-business, and you've already paved the way for additional work in those verticals down the road.
Beauty/Lifestyle (Salons, Spas, Hair)
Events/Conferences/Exhibition
Hospitality/Food & Beverage
Contractors/Architects/Interior Design
Retail
There's a reason why these verticals are a good fit to focus on, as they offer great value to your community and will expand your local network quickly.
Further recommendations on how to apply vertical segmentation
Once you have created the segments of your business and customers, it is time to adapt the content of your website.
Optimize blog posts: Create relevant blog posts that will attract a specific audience who are your potential customers. Your job is to convert them into customers and then retain them as regular users or buyers. Focused blog content will draw in individuals or groups with similar interests or needs.
Don't forget emails: Tailor your message in a specific way that will appeal to your customers. Use marketing communication strategies to promote your business and invite a new audience. Keep in touch with regular customers through email or push notifications.
Involve partners: If you can, find partner websites that are not in direct competition with you. Solicit guest blogs on your website. Cross-promotion can help you reach an outer audience.
Update your website content: Outdated content will not help you prosper. Try to use relevant sources while writing your content, add quality backlinks, and build a web of mutually connected content. That will increase your credibility as an expert in the niche.
Provide social proof: Present industry-specific customer testimonials which will support your business. Show positive effects, changes, and persuade your customers to reach out for your products or services. Focused customers are knowledgeable about their interests, so there is a chance they will be able to relate to detailed testimonials of others.
Leverage social media: Stay present on social media and post relevant and focused content. Join groups, make connections, and provide photos and materials characteristic to your business.
Top verticals in mobile business in 2021
Due to the pandemic caused by COVID-19, consumers' behavior and spending habits changed drastically. Mobile marketers decided to focus on driving traffic through optimized campaigns within high-performing verticals. The situation has helped some industries to boom, significantly raising their profits. Here are the top 5 verticals that thrived in recent years.
1. E-commerce
The current situation forced many to shift to digital shopping. As stores shut down for a while, consumers turned to e-commerce apps. According to research, 84% of consumers have shopped online at least once since the pandemic started. Consumers showed a massive interest in mobile shopping and delivery apps.
2. Mobile commerce
Mobile shopping has become a popular solution for solving customers' shopping needs in a fast, efficient, and safe manner. In Q4 2020, in-app shopping accounted for 31% of retail e-commerce spending in the United States alone.
As it is expected that the percentage will only increase in the upcoming years, mobile marketers have an opportunity and responsibility to provide a fast, safe, and personalized in-app shopping experience.
3. Social media in-app purchases
Younger generations are the main customer base when social media sales are in question. Let's just take Instagram as an example. If you have an account, you know how many ads there are. Not only that, but the algorithm also recognized what you liked or searched for. Therefore, ads with such products and services will appear on your feed.
Researchers found that 83% of consumers discover products or services while scrolling through Instagram. The global social commerce market is expected to increase by about 34% in 2021.
4. Gaming
If we had to name one industry with constant exponential growth, the gaming industry would have been our first choice. The global situation further increased the interest in gaming. That provided a massive opportunity for mobile marketers within the gaming vertical to optimize their increased market share.
In the period between 2019 and 2020, mobile game downloads grew by 28%. App Store Optimization (ASO) is extremely important in the gaming vertical. Staying up to date with using relevant keywords, proper app descriptions, outstanding visual content, and much more is needed to shine in the gaming vertical. To say it is competitive out there would be an understatement. If you are not on the top of your game, you will not prosper in the gaming vertical.
5. Entertainment & Lifestyle
Recently, many people switched from not having any free time to the abundance of free time. That was again an opportunity for mobile marketers to step up and provide entertainment and activities for customers.
Video exercise apps have ranked among most popular for users, generating 40% more daily users compared to their non-video counterparts.
Another vertical that boomed in 2020 are on-demand apps. Among the most wanted are food & grocery delivery apps. Data shows that 44.1 million U.S. mobile users ordered through at least one food delivery app.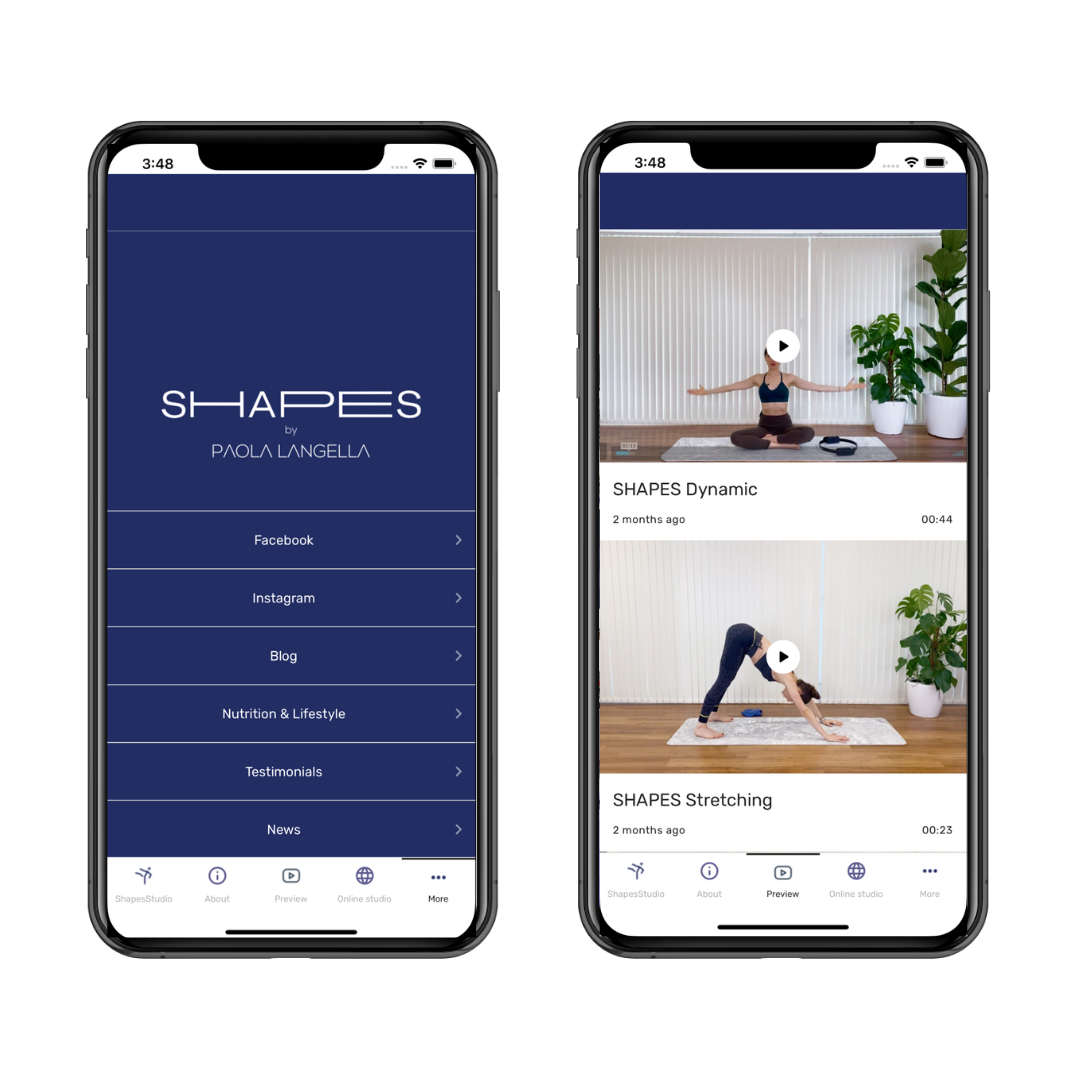 To outperform the competition, mobile marketers have to stay ahead of the latest trends and optimize their business frequently. Nobody could have predicted this five years ago. It is just another proof of how fluid and dynamic the world of business is.
The takeaway
The importance of diversification is best summed up by the adage "don't put your eggs in one basket". Far too many mobile projects have started solely to replicate the success, and sometimes the exact experience of another single app that has far more market share currently than you'll likely see. Why claw your way up the first rungs of an endless ladder when you can scale a few verticals at your own pace? When you find the ladder that's easiest to climb, it's a matter of time before you find yourself at the top.
Hopefully, after a year of this experience, you'll walk away with a diversified clientele and more in your coffers. You may choose to add talent to your team, approach more ambitious projects with matching return potential, or continue to work with multiple clients at an increasing premium. It's likely that your goal is to be profitable, and by expanding your network through targeted verticals you can have the best of either world down the line.