Building bridges between brands and customers are often set aside in favor of leveraging the results of sales and making money. The catch here is that you cannot make a profit without a healthy and stable relationship with your customers. Why is this so important? The findings of one research study state that 36.5% of customers are willing to spend more on products if they are loyal to a brand even if the cheaper options are easily available. To achieve that, one should implement effective marketing strategies to build customer loyalty. Without any further ado, let's define brand loyalty and explain the 10 best strategies to build brand loyalty. Let's go!
What Is Brand Loyalty
Brand loyalty represents the emotional attachment of a customer to a specific product or service. Due to the strong feelings the customers feel, they are purchasing the product over and over again despite the changes in the price or other available alternatives. A loyal customer is not interested in the alternatives. If your product is out of stock in one store, a loyal customer is willing to visit another store, just to find their favorite product. The quality of product, high-quality service, and other positive features regarding your brand motivate customers to keep on buying the product of a specific brand.
Loyalty customers are your best ambassadors. They can recommend the product to their friends, family members, and co-workers. Just one person can spread a positive word around, bringing you dozens of new, possibly loyal customers.
If your brand is sustainable, it can survive unexpected changes within the market. Whether there may be a recession at the macro-level or a corporate re-organization at the micro-level, your brand can still thrive. Brand loyalty is an indicator of quantifiable measurement of your brand's success and predictions for the future.
Even though each market vertical is specific and not every brand requires the same channels or marketing practices, some strategies are universal when it comes to sustaining the positive trends and surviving the harsh market competition. Here are the 10 effective strategies that will help you build brand loyalty.
Provide a customer service
Stellar customer service should be a priority, despite what kind of products or services you are offering to your customers.
67% of customers are willing to pay more for a great customer experience
51% of customers will never do business with the same company if the customer experience is negative
It takes 12 positive customer experiences to make up for one negative. (Ruby Newell-Legner's "Understanding Customers")
This data shows the importance of customer service and customer support after the sales. It is not enough to sell the product. You have to be at your customer's disposal if they need help, advice, as well as if they have a complaint regarding your brand.
If your customer service team does a great job, it may help you boost other teams' effectiveness. Professional customer service can be one of the most influential drivers of brand loyalty.
Considering technological advancements, digital tools brought up a new way of supporting customers in need. For example, chatbots that often answer frequently asked questions facilitate and lower the workload for the customer service teams. Consequently, teams have more time to cater to the individual needs of customers.
Customer support teams should be patient, emphatic, and be trained in the field of communication. Active listening and clear message delivery are required from every customer support team member. Overall, customers expect a friendly attitude, easy to reach, and professional customer support that will take care of their inquiry as soon as possible.
A few more tips that can enhance customer experience:
Welcome customers after the initial contact
Thank them for their purchase
Offer assistance if needed
Don't forget the follow-up which can strengthen the bond between you and the customer
An example for everyone is Zappos who has an exceptional customer support policy. They respond to each query and always go an extra mile for their customers.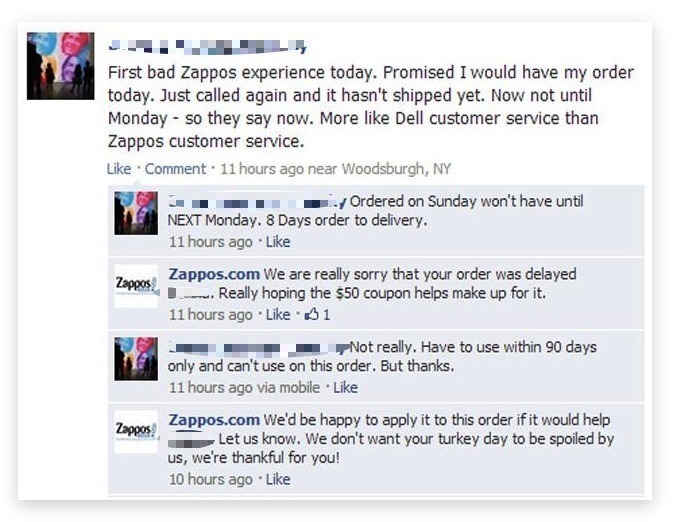 Build your brand on trust
Assuming don't trust a strange in the street if you have never seen them before, it is likely that customers will question your brand when they first get in touch with it. Trust takes time and once it is established, it must be taken care of. It's a two-way street. If you don't give it, do not expect it.
Here are some tips to earn customers' trust:
Position yourself as an expert in your vertical
Adjust the tone of your voice in which your brand communicates
Take reputation management seriously
Build a brand reputation on transparency about its goals, values, ideals, and practices. What does this include? First of all, it means having integrity in one's dealings with customers and employees. Also, it points out to owning up to failures and mistakes, learning from them, and never repeating them.
Do you ask for the trust of your customers? Show that you trust them first! Put the customers first, ahead of the profit. Moreover, create a testimonial page on which past customers can share their opinions and experience with your brand. They can openly communicate what they want new customers to know before using your brand. Nowadays, it is easy to conduct independent research and compare competitors' offerings online. This way, you will allow transparency and show trust to your customers. Also, try to ask some questions with push notifications, it can be a great tool for small feedbacks!
The way customers can show trust in your brand, except for regular purchases of the products, includes word of mouth. 74% of customers identify word of mouth as key for their purchasing decisions. Furthermore, many of them trust influencers what should not be disregarded as irrelevant. The public space influencers have in the media can be used for the promotion of your brand. All you need to do is find an influencer that is devoted to your brand and has a substantial number of followers. Overall, only one post can be enough to start attracting new customers.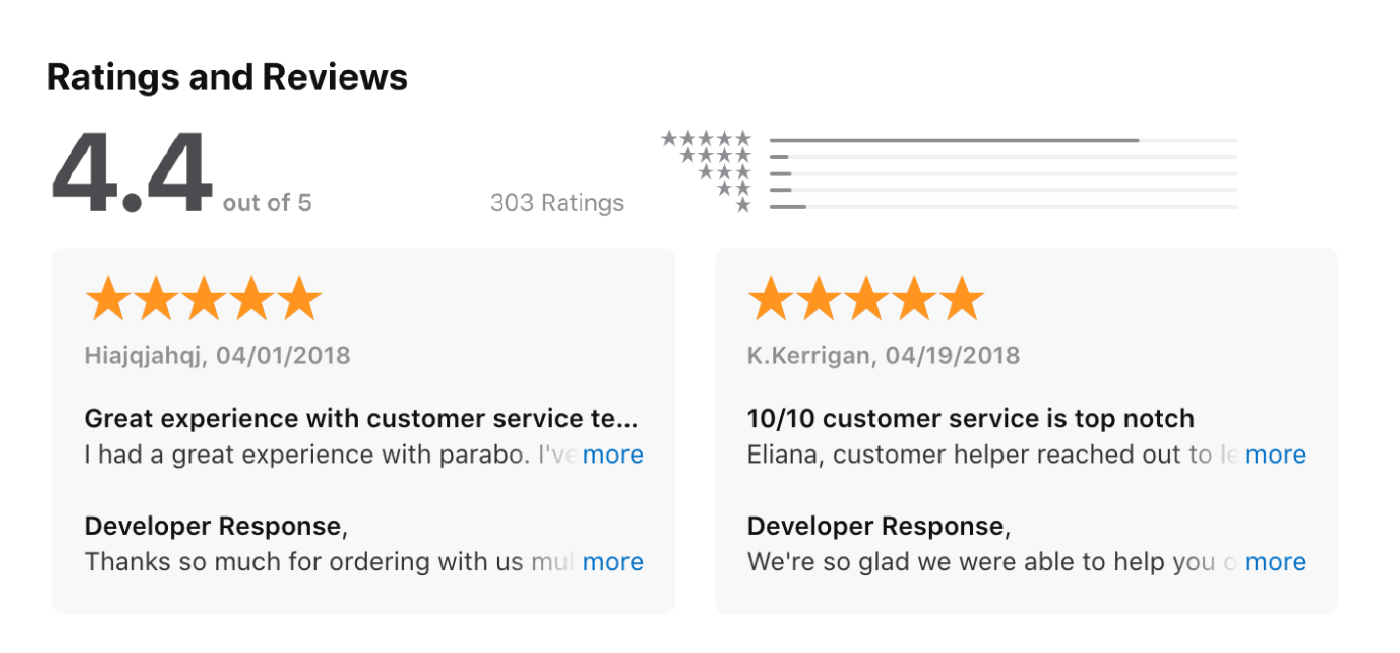 Build a close-knit community
Before trying to reach your customers, start from the inside – your team. Make sure that the dynamics of your team provide a pleasant, motivating, and fruitful environment. If the relations within the company are healthy, you can move on to building an online community with your customers.
Why online community? Well, the answer is pretty much obvious, isn't it? The majority of customers are active in online shopping, especially after the pandemic situation in the world. Consumers want to feel like they belong, want to be appreciated, want to be heard, as well as connected to others. Creating a channel or website where you can build brand image and assess their needs at the same time. By uniting customers over shared pain points, life stages, and interests you can develop a sense of belongingness associated with your brand.
The next branding strategy you can use to establish a brand community online is by creating a blog or email content that corresponds to their interests and customer behavior. Eye-catching visuals and entertaining content are great ways to hold your customer's attention for a few seconds longer than usual. Knowing how to build content online, implementing important SEO strategies, can help you boost not only your customer base but also revenue from clicks and conversions.
Brand positioning understands the act of designing the company's offering and image to occupy a distinctive place in the mind of the target market. Wouldn't it be a great idea and example to others to engage your brand into supporting a hot social topic? We're thinking of something that is happening in your local community, or if specific groups of people are using your brand, you can support them by helping them in their endeavors. Whether that is a charity, donation of products to associations, event management for individual cases, or just promotion of someone's business. That is how trust is built and how you can use the benefits of cross-promotion.
LEGO Ideas is the ultimate example of a successful brand community. The community has over 1.8 million members connecting over their love of creating and building with LEGO products.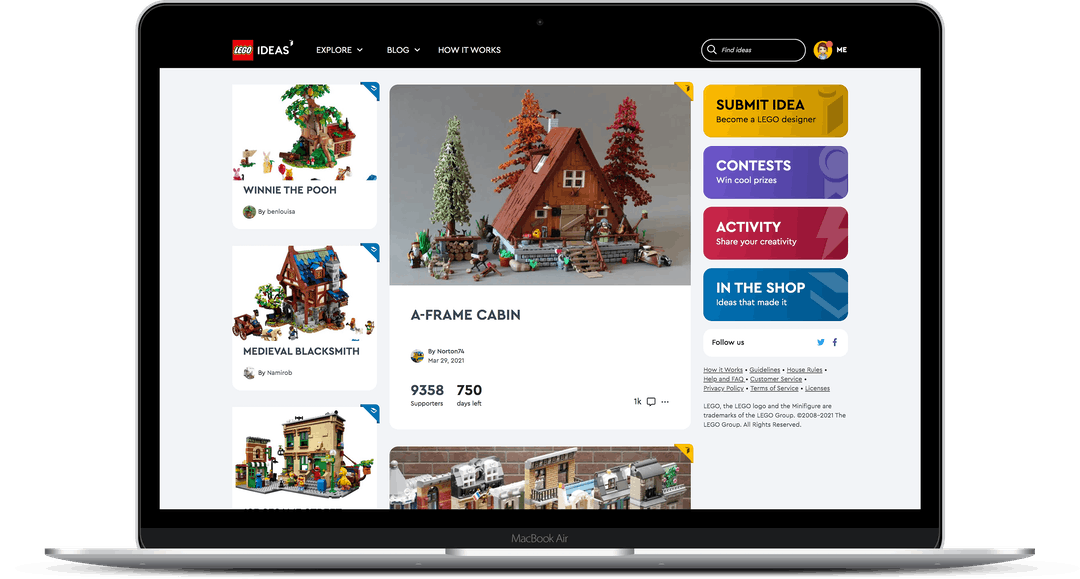 You can build brand image if you decide to donate part of your income. You would benefit from it by building a positive brand image but also you would help a wider community as well. Such relationships will build stronger connections of your brand with the community.
This one goes without saying, you must stay present on social media. Social media brand marketing easily helps you create relationships with potential and current customers. The best way to gain trust but also show appreciation to your customers is by responding to their questions, or complaints. Address each customer individually and provide possible solutions or answers. Also, don't forget to be thankful for their spending habits. It will positively impact consumer psychology and they will feel like they matter, which will make them buy more.
That way you'll get valuable insight into their needs and you'll allow them to have their say and express their opinion about your products. Consequently, you will create loyal customers who can easily share your posts, like your photos, events and support you virtually.
Stay active and post regularly. Don't overdo it though. Also, research at what time your audience is active and when is the best time to engage them. It will take some time to figure out what works best but experiment in the beginning. Include beautiful visuals and video content relevant to your brand. It will keep the uses engaged. Use the colors associated with your brand, build your brand logo, and make all your posts recognizably yours. It will also add to your brand image recognizability and reliability.
A trick many brands use is giving out small prizes to those who are active on social media and share their posts. They get hundreds of re-posts and shares for the exchange of one item they reward with the lucky winner. Now, that is a great bargain for the brands.
With a whopping 18.7m followers, Sony's PlayStation is the most followed brand on Twitter. According to UnMetric, PlayStation has seen 376% growth in followers in the past five years alone, adding 12 million followers from 2014 to 2019.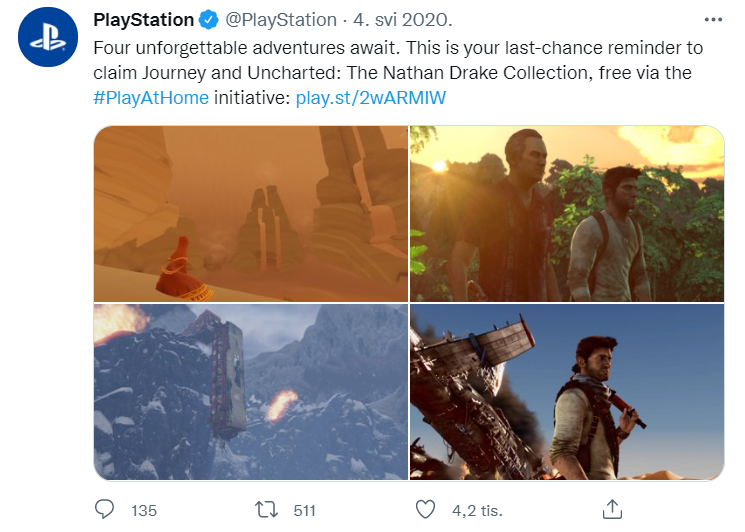 Use Loyalty programs
Considering that 90% of companies today offer some kind of loyalty program, you must find a way how to stand out from your competitors.
In short, loyalty programs, sponsored by the retailer and other businesses, offer rewards, discounts, and other incentives to attract and retain customers. The idea behind it is to reward the customers for frequent purchases, keep them loyal and prevent them from going to the competitors. That way, customers develop loyalty to a specific brand or a company.
One of the most popular ways of keeping loyal customers is by rewarding them with points for either the amount of money they spend or every time they buy something. As soon as they collect enough points on their account or card, they can exchange it for some of your products or get a discount on specific products or overall prices. There are many variations and you can adjust the loyalty program to your needs and goals.
A brand loyal customer will stick to the designated product even though he or she does not get anything except the product in return. Nevertheless, rewarding the most loyal customers is a good branding strategy. It is more than certain that these customers will become sort of your business partners who will not only buy but also advertise your products through the available channels and by word of mouth.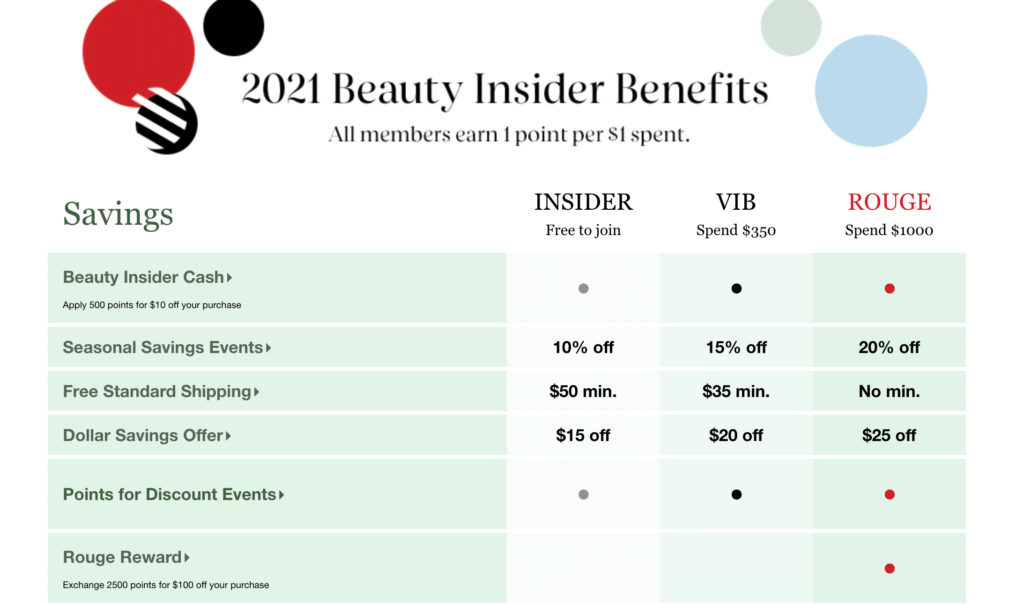 A good example of a widely popular loyalty program is Sephora's Beauty Insider program counting more than 25 million loyal customers who make up more than 80% of annual Sephora sales. Customers earn rewards for each purchase based on the traditional point system. However, the innovative part is that members can choose how to use their reward points.
Build your brand on consistency
It is important to stay consistent to build brand loyalty. A brand needs to give customers a feeling of familiarity every time they engage with emails, documents, and web pages. Customers will form a particular perception of your brand and want to feel it every time they interact with it. It is advisable to narrow your focus and be specific so your brand becomes the go-to destination for a particular customer profile.
One thing that is an absolute must is creating an amazing logo that will represent you and your business. You should use your logo across your website, social media profiles, products, and marketing materials. Build your brand logo in a way it reflects the brand's mission or purpose. This is also a way to build brand image and a way of communication with your customers.
Let's stay in the visual aspect for a while here. Consider creating a "brand book". Such document details everything from company values and color palette to placement of text and images. It is a manual for new employees, vendors, and all external employees which helps them get to know the company and brand better, but also to pave the path for consistent content across the whole organization. If you stick with one type of design and a specific color scheme, your brand will be more recognizable. We use many colors, but this light blue is our favorite!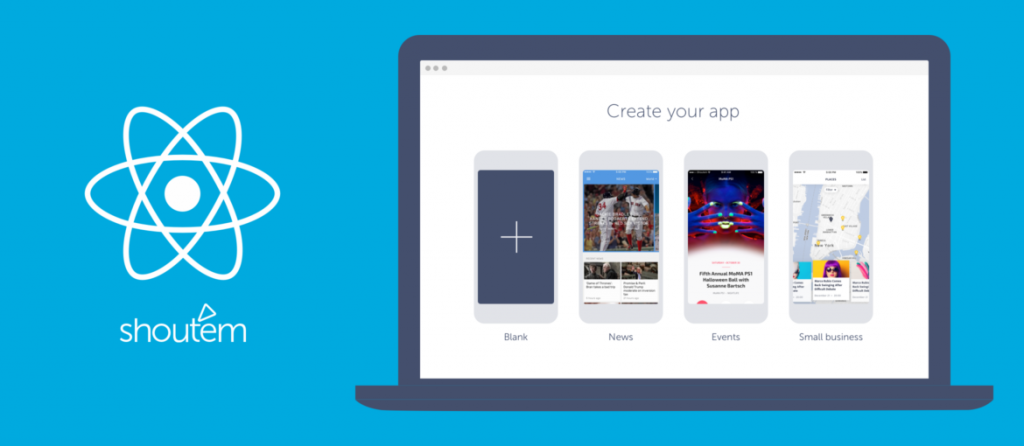 Another thing you can do is create a library of visuals. In addition to several versions of your company logo, this may also include other company images, videos, graphics, headers… In other words, anything you can use for marketing and branding purposes over and over again.
You should not forget to establish a brand message. For that, you will have to know your company's values and have an idea of what you want to accomplish with your business. A brand mission stands for the goal you set for your company to solve in the market. How can you make customers' lives better or easier? Also, having a brand voice is not a bad idea either. Having the same spokesperson in advertisements will not only keep you consistent but will also give a feeling of credibility and sustainability that might be important to customers.
Deliver quality products
The services and products you provide must be of the highest possible quality. Maintaining a high-quality standard in everything you do is key. That way your brand's quality will never be questioned.
When it comes to success, you cannot expect your brand to prosper if you don't know your customers. What are their spending habits? Why do they need your product or services? You must at least meet your customers' expectations but it would be even better if you could exceed them. In that case, you can be sure that you will have a pool of loyal customers who will not even consider going to competitors and checking out their offerings.
Let's take product delivery as one of the services to illustrate what can happen. Don't make false promises. If you promise delivery within three days, make sure it gets delivered within three days. If you deliver it after a week, the trust will be lost. Brands that under-promise and over-deliver benefit and enjoy the loyalty of their customers.
A little tip: If you know you need three days to deliver the product, promise the delivery within five days. When a customer gets the product on the second or third day, they will be delighted and impressed with the efficiency of your service.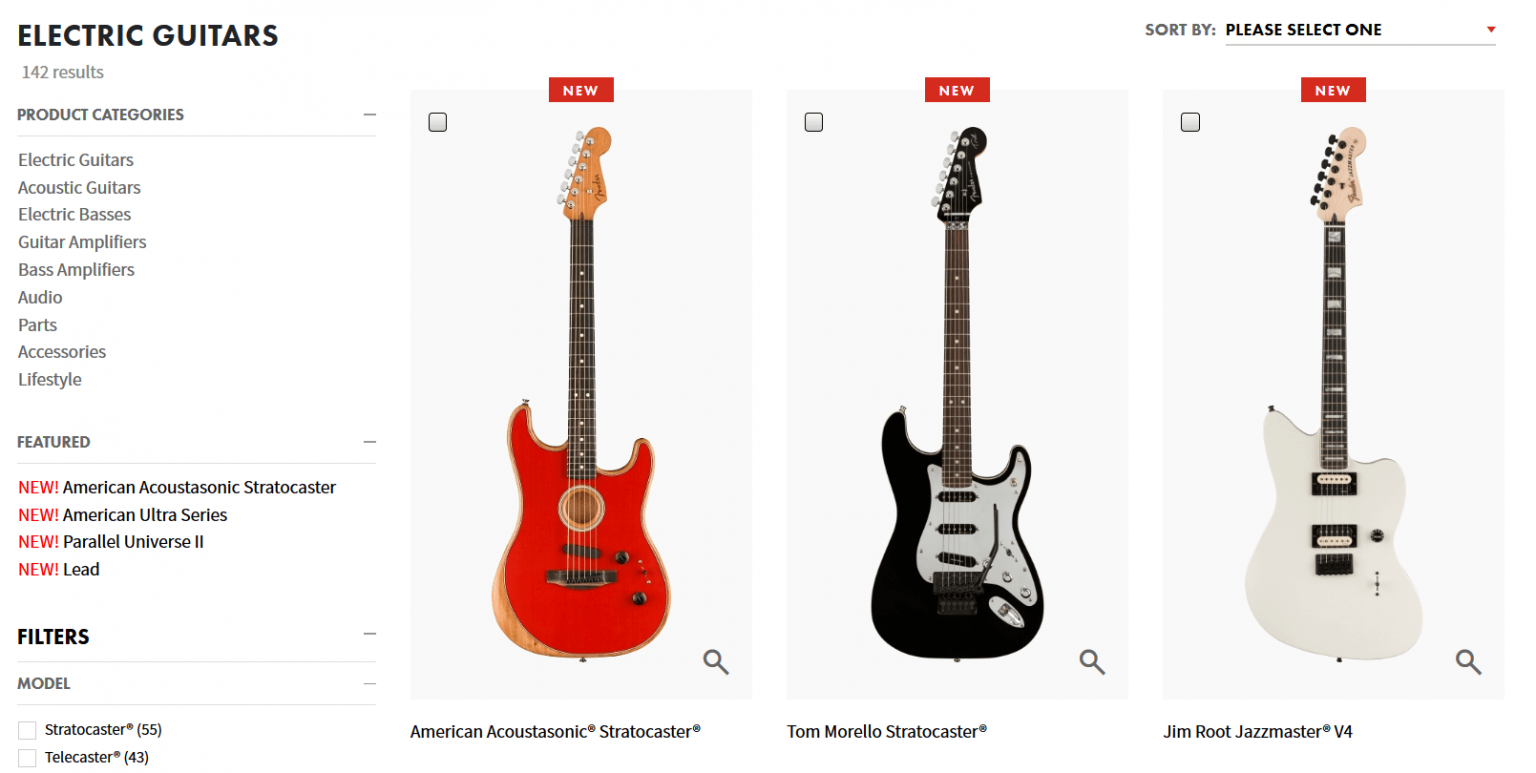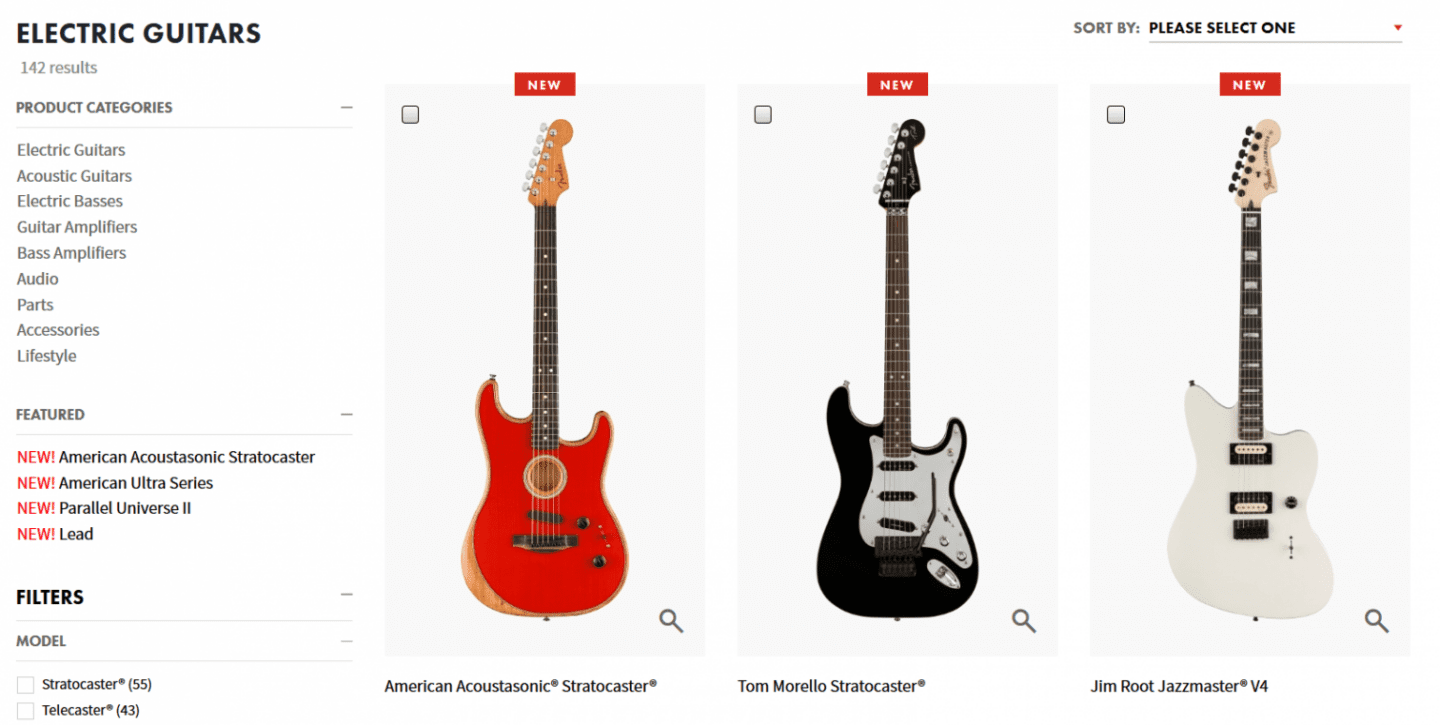 A brand that is a perfect example of high-quality products over decades is Fender whose guitars are the number one choice of many professional musicians.
Offer personalized content
Each customer wants to buy products that are relevant to their needs. By offering highly personalized content or products, you show understanding of your customers' needs and expectations. You also give them a sign of appreciation, letting them know that they are recognized as a valuable and important factor for the business. Even though that may sound a bit ironic, it works. Customers will feel their money's worth and will be more inclined to shop more.
A study has shown customers were willing to pay a premium if they were offered personalized services, while more than half of customers have admitted that they don't mind trading personal information like names and emails if it means receiving personalized content.
If you know your customer's personal shopping history, be smart and offer more similar products or services. Send them personalized newsletters that will appeal to their needs and habits. Again, you will show you know them and you will motivate them to keep on buying. Not to mention if they are a member of your loyalty program, they will stay loyal to your brand.
If you want to push it even further, you can surprise your customers with a little gift. Providing unexpected incentives in this way helps strengthen the bond between your brand and your customer. Furthermore, you essentially thank them for being your loyal customers. Wish them all the best for their birthday over e-mail with a little discount coupon. Wouldn't that be a nice surprise?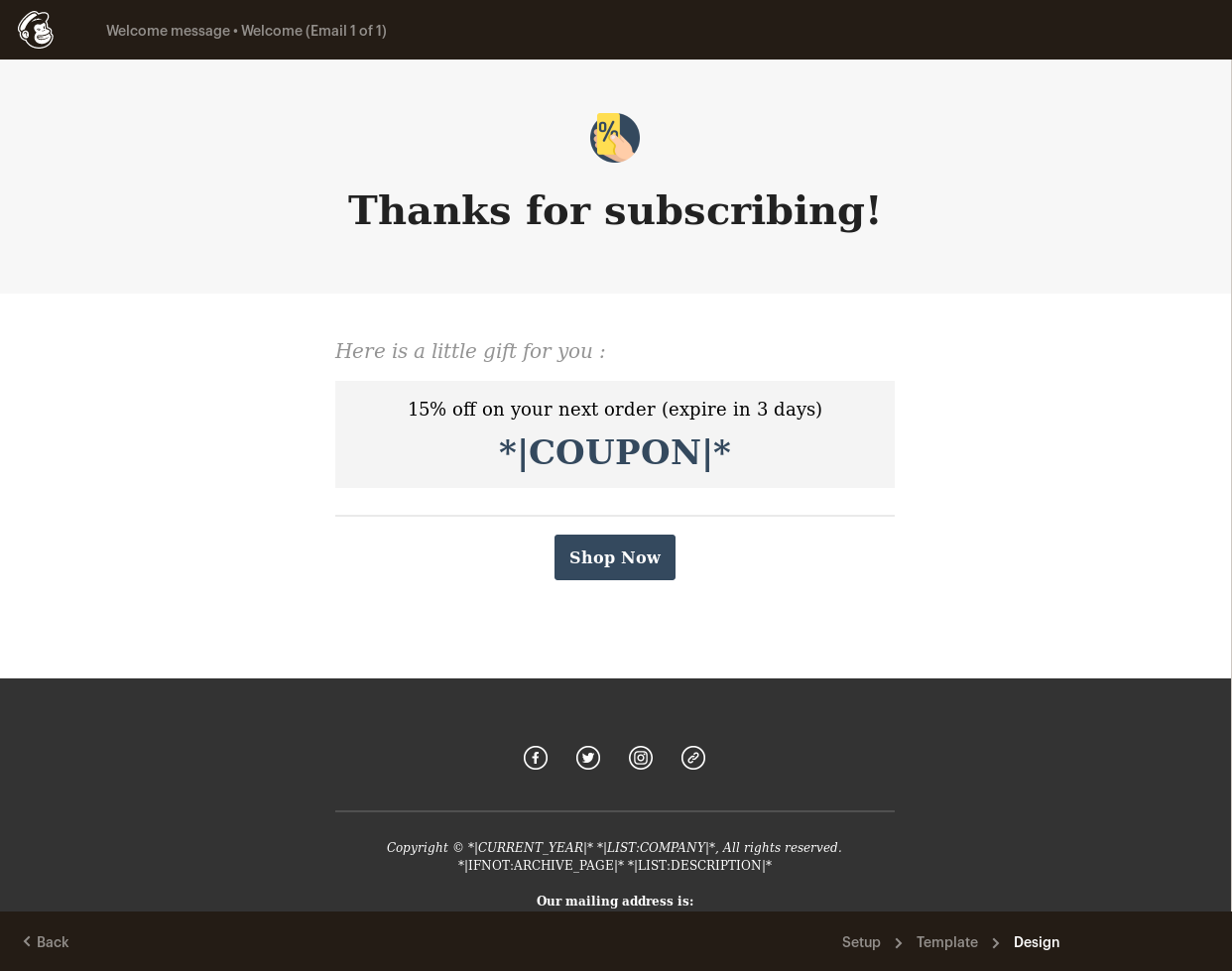 Don't break the confidentiality
If you get the trust of your customers, don't put it at risk because of inappropriate information handling or shady business practices. Keep all personal information safe at all times. The only exception to the rule might be if you have to call us a winner of a giveaway program or something similar. Even then, try to contact the winner personally instead of revealing their personal information.
If you want to share the success stories of your customers and clients you can do that but first, you have to ask for their permission, especially if you will put their picture or name in the post. Complying with these practices will keep your brand reputable and safe for all customers.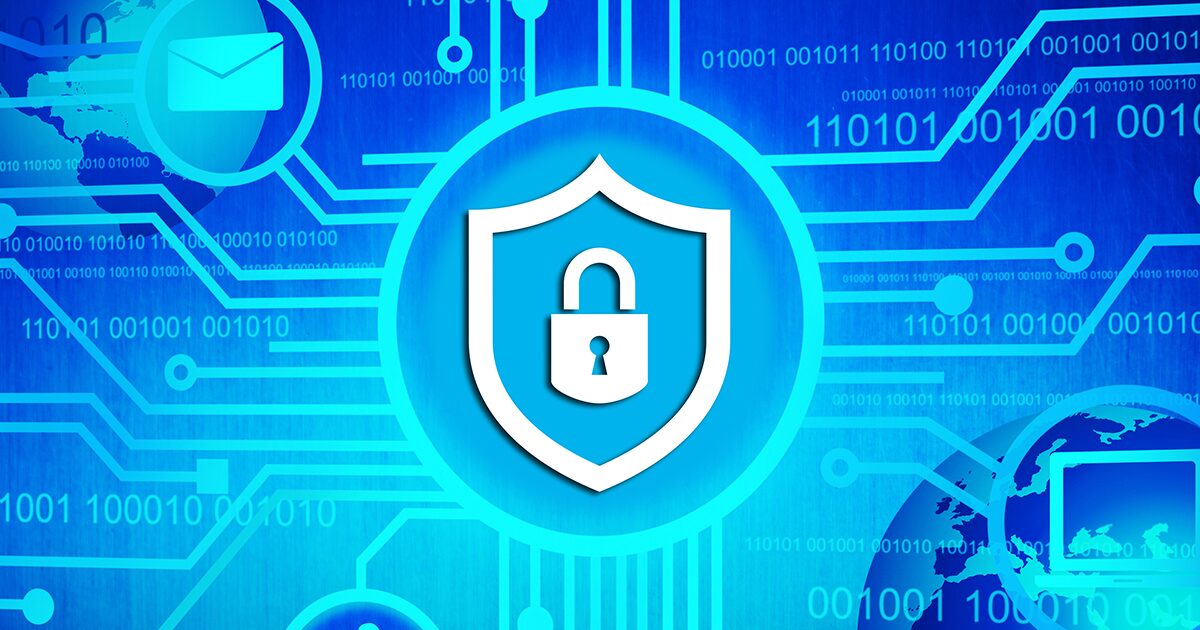 Any business that handles personal information must comply with GDPR or CCPA regulations. Otherwise, you will lose not only trust and brand reputation but also you might end up having troubles with the law and that is the last this you would want both for yourself and your brand.
Listen to the customers' feedback and act
Never ignore your customers, never. It may not be the best feeling in the world reading reviews full of critics and negative comments aimed at your brand or business but use that to your advantage. First, keep those comments for the sake of transparency but also, provide the solution as a response to such reviews. That way, you show that any opinion is valid, that you take into consideration what and how you can improve in your business.
Moreover, thank people whose critics are written with the best intentions. Such feedback is a treasure you should cherish and act upon. It is the perspective you might not see as a provider of a product or a service.
Without your customers, your brand cannot survive, so it is in your best interest to evaluate all feedback you get and see what you can do for your business. Updates, changes, improvements, are inescapable if you want to thrive in the modern-day business world.