Usually, when you ask people about what mobile app they use the most, you'll find that answers gravitate towards social network apps, chat apps, or even fitness apps. However, there are some really weird mobile apps (and online stores) out there that beg the question: who on earth installs this kind of thing and why?!
Still, while these strange and weird mobile apps have clear purposes (mostly) because they are indeed intended for such a narrow swath of people, they seem weird to us. Here are the top 11 weirdly interesting apps out there split into a few categories:
Weird games
Games are here for fun and interaction, and some of them are weird. Let's present you with some that was the weirdest we stumbled upon.
Pimple popper
We've seen this game all over the internet, and now was the time to try it out. If you're not grossed out by this kind of thing, look forward to popping at least four different pimples, each with their own approach. Popping isn't easy, though, and you'll hear a painful sound when you pop incorrectly! Wow! This is one well-done user experience. We didn't pass the first level, can you?
P.S. We now know there are four different pimples and how to treat them.
No game
Looking at the comments and ratings on Google Play they look great, why not give it a try? After the whole game there is a voice that says there is no game, but still gives hints on how to manage in the game. All the time stretches "there is no game", but just need to find a game! You need to click on everything so you can continue with the game – be creative and you will find a goat near the water 😉 Good luck!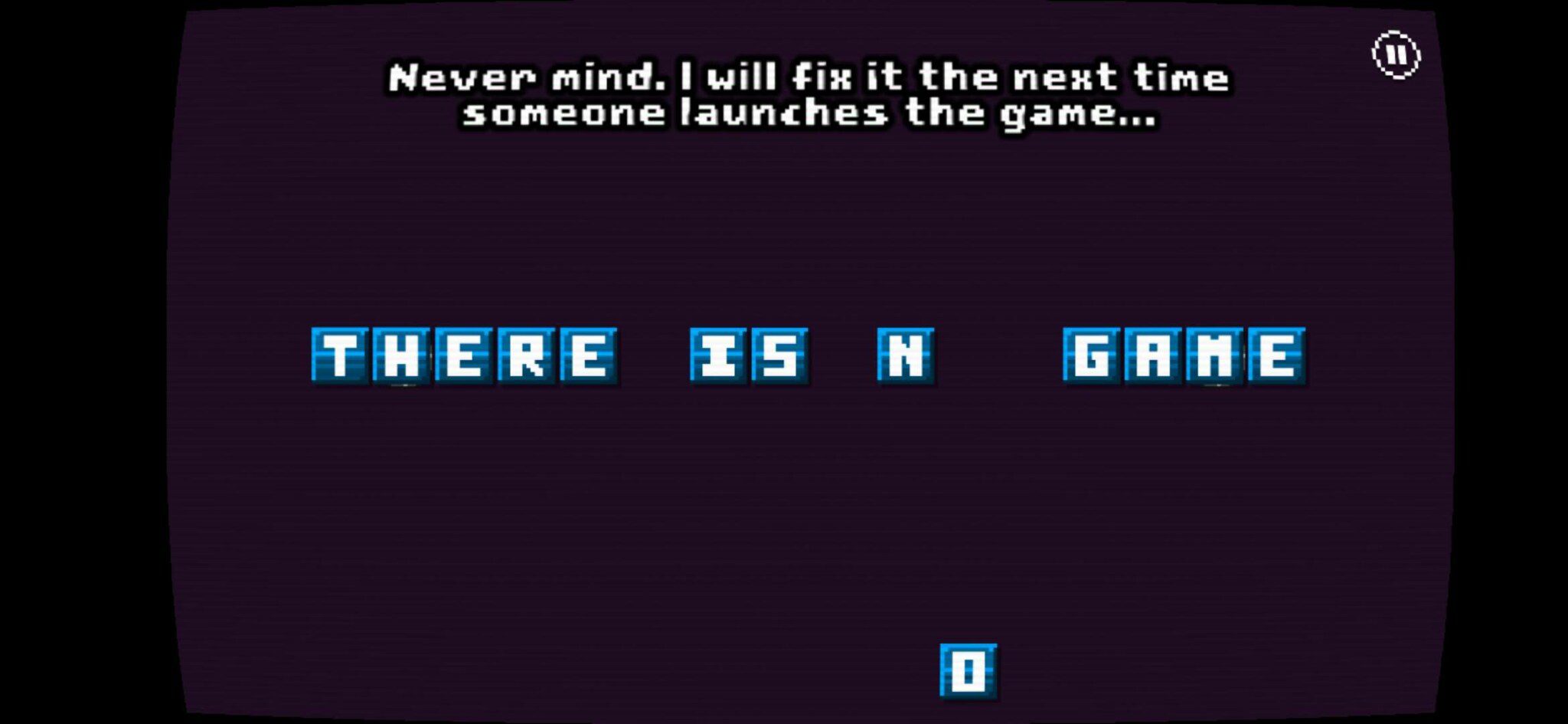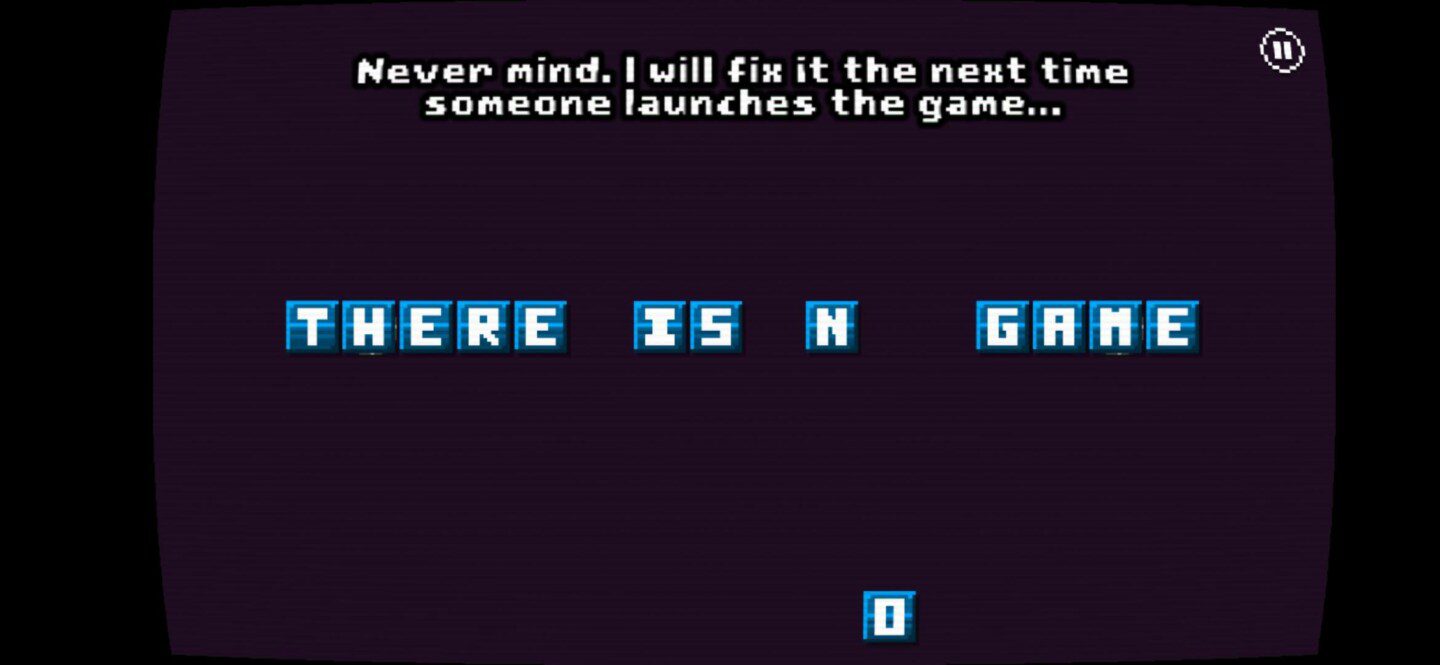 Social networks rock and they have replaced so many other platforms. Social media is not only cool to be at because of friends, but also events, favorite clothing brands, communities, etc. But, Facebook is not the only social media app you can find in the app stores.
iFunny
Do you remember the time when Instagram was only about images, and that was it? Well, iFunny is images and videos only, but – MEMES ONLY. You can like or dislike an image, and comment, of course!
You get a set of featured memes every day, we got more than 60 of them! Fun day at work it was.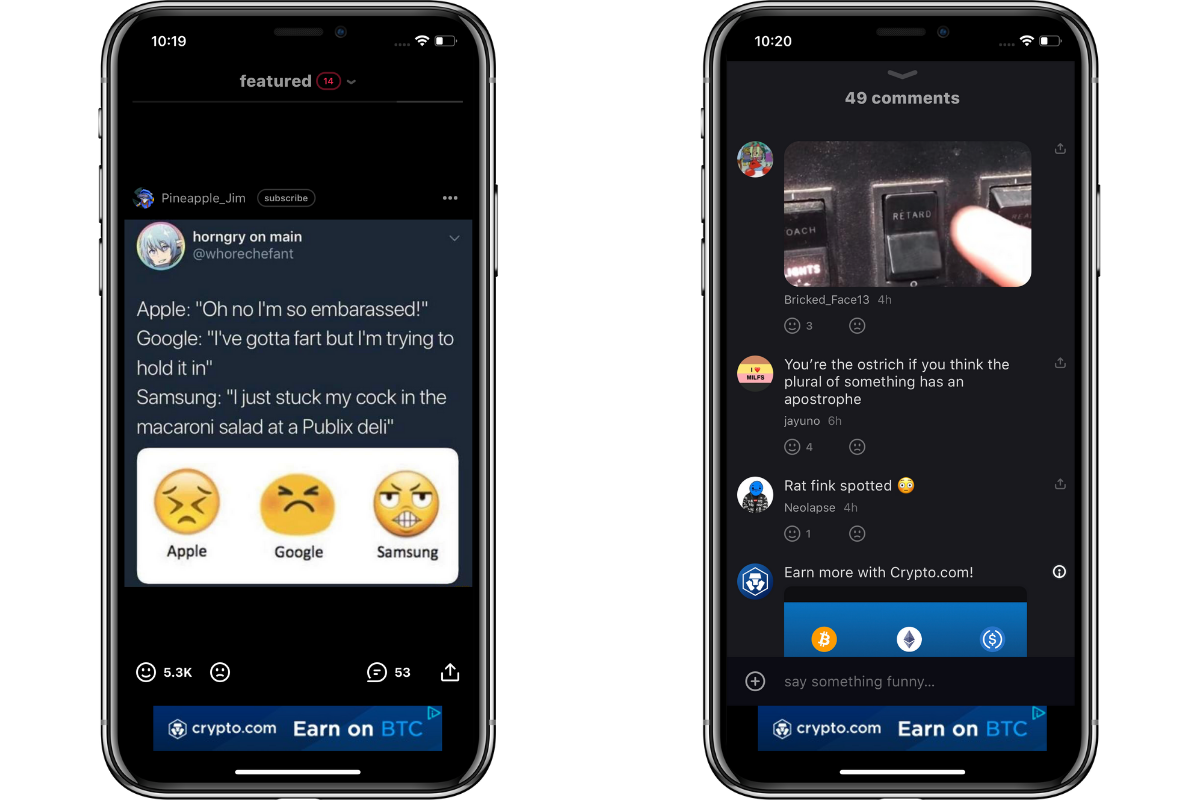 Binky
If you are addicted to social networks, scrolling, and swiping, but you're tired of bad news, negative posts and don't want to watch how people spend their time, this is the right network for you!
You can scroll infinitely and see lots of interesting "Binks," like them, comment on them, and even swipe them! You can also share them, but here, sharing doesn't do a thing.
Wakie
Once you download the app and log in, you need to set a topic that you want to discuss. You can pick an example, as we did – "Beyond titles that others have given you, who are you?", or you can write your own.
Regarding that topic, strangers can (and will) start a conversation with you. Seems like a nice way to e-meet someone. You can choose whether you want to chat or talk (via call) with someone.
Swipe to the left and see what topics are there for you, or wait for someone to answer your question!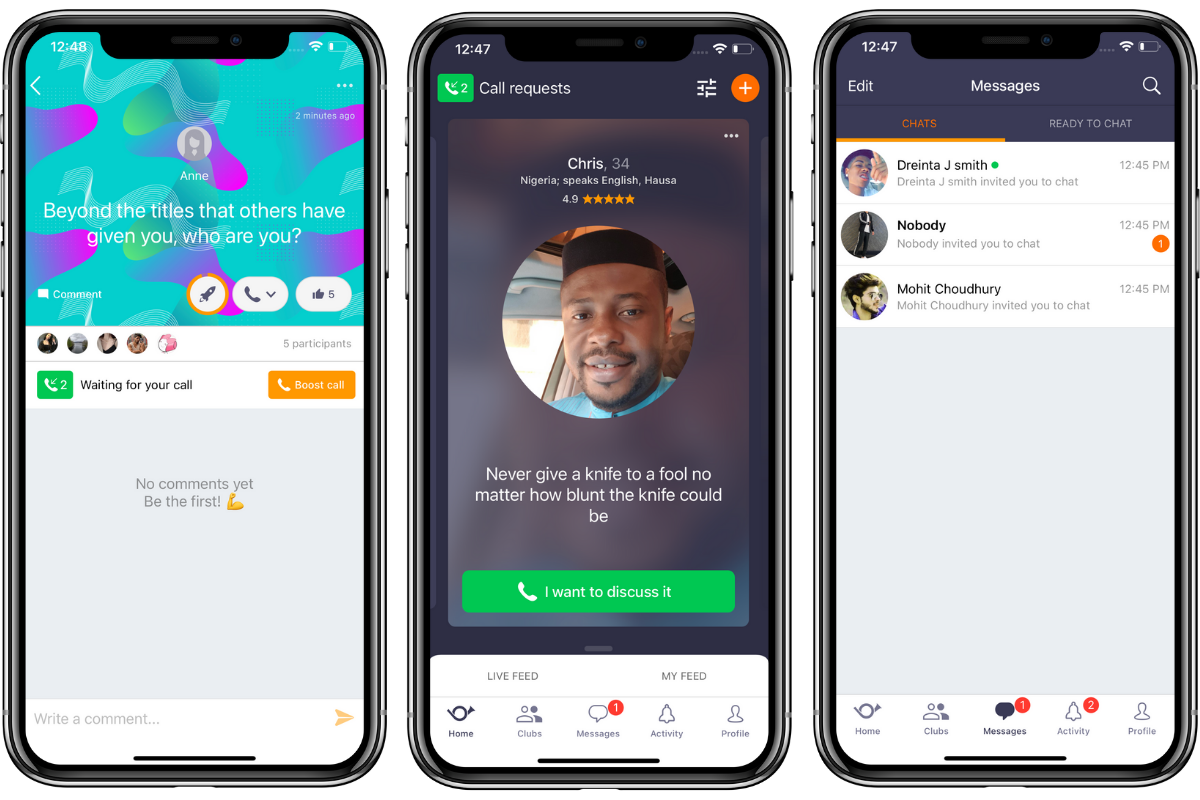 The thing is, social networks are so popular, even the weird ones have so much traffic!!! Just in case you were thinking of creating your own, check this out!
Weird online stores
So, there are online stores out there offering some pretty strange and unusual products that make you wonder – who would ever buy something like that? Check this out.
People all over the world have all sorts of eating habits, and acquired tastes obviously know no limits. If for whatever reason, you want to try some exotic food that contains termites, earthworms, or scorpions, this online shop is exactly what you're looking for. And with a bizarre dish you can do with an equally bizarre drink, just keep in mind that cobra whiskey is out of stock right now.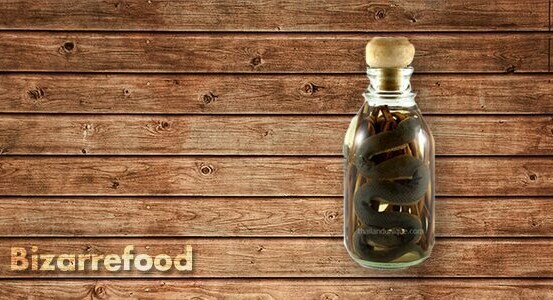 Do you want to pull a prank on a friend or a colleague at work? Everything you need you can get at Prank Place. You've got a huge selection to choose from; from a giant vomit prank that is designed to look like real and stinky barf and a toilet seat that lets out screams, all the way to a fake pregnancy test (which is obviously always positive).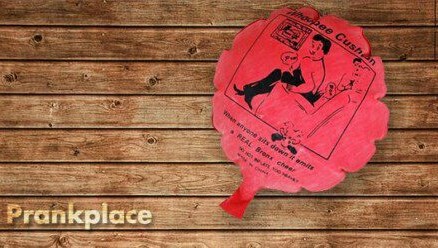 Even tho these are not apps, they are so weird we had to include them in here. But every website can become an app 😉
Pets weird apps
You want a pet, but not exactly? Here are two mobile apps that will make sure that you don't feel lonely. Unfortunately, you cannot pet them for real, but neither you can pet your fish in a tank – and here you can feed them while waiting for a green light, or else.
Talking tom
This is a mobile app game where you take care of your talking friend Tom (actually, that was the name of our pet, but you can use it too). You need to regularly play games with him, feed him, take him to the toilet and consider his sleeping schedule.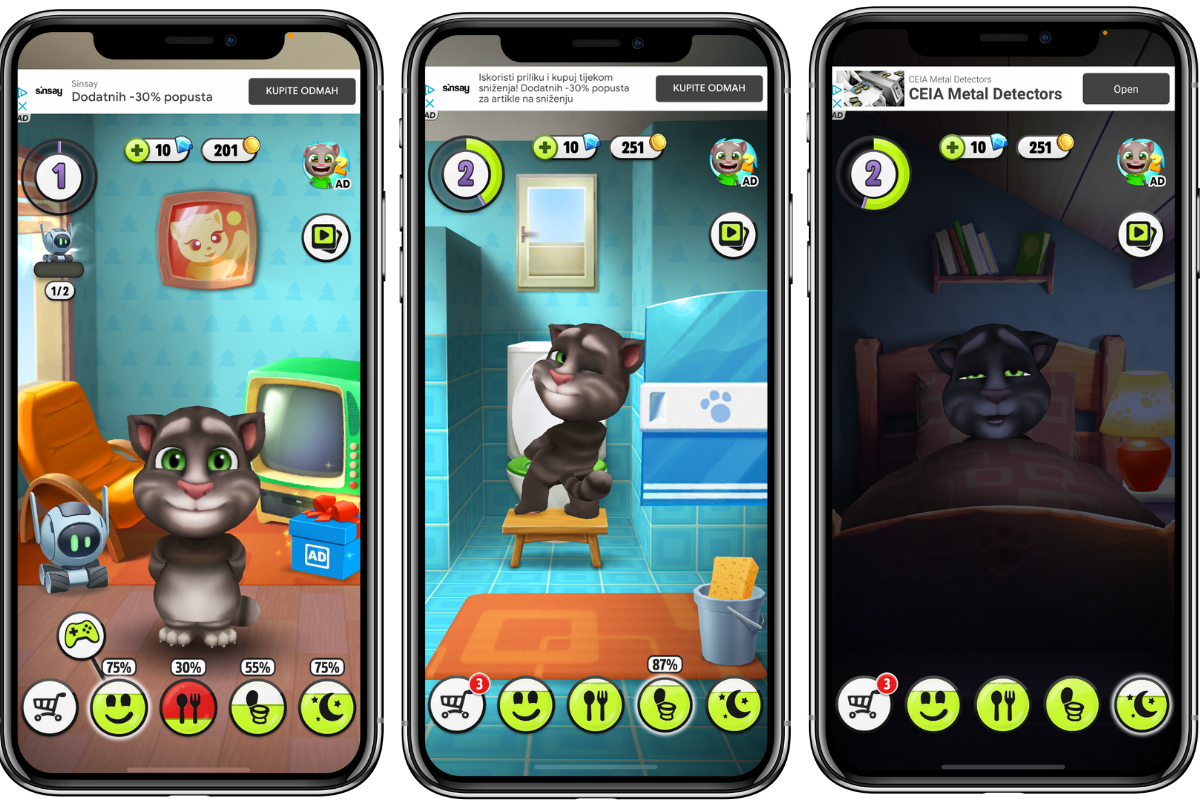 Pou
Tamagotchi, but on a phone. Here you have a small Pou (some would say a kid version), but it has grown over time. Similarly to Talking Tom, you must feed him, shower him and play games with him. But also, you can buy him some nicer food, modern clothes or other accessories.
If you want an e-pet that will require a lot of attention – go with the Pou. Collect coins with different games and buy him glasses or hats. It is fun, we promise.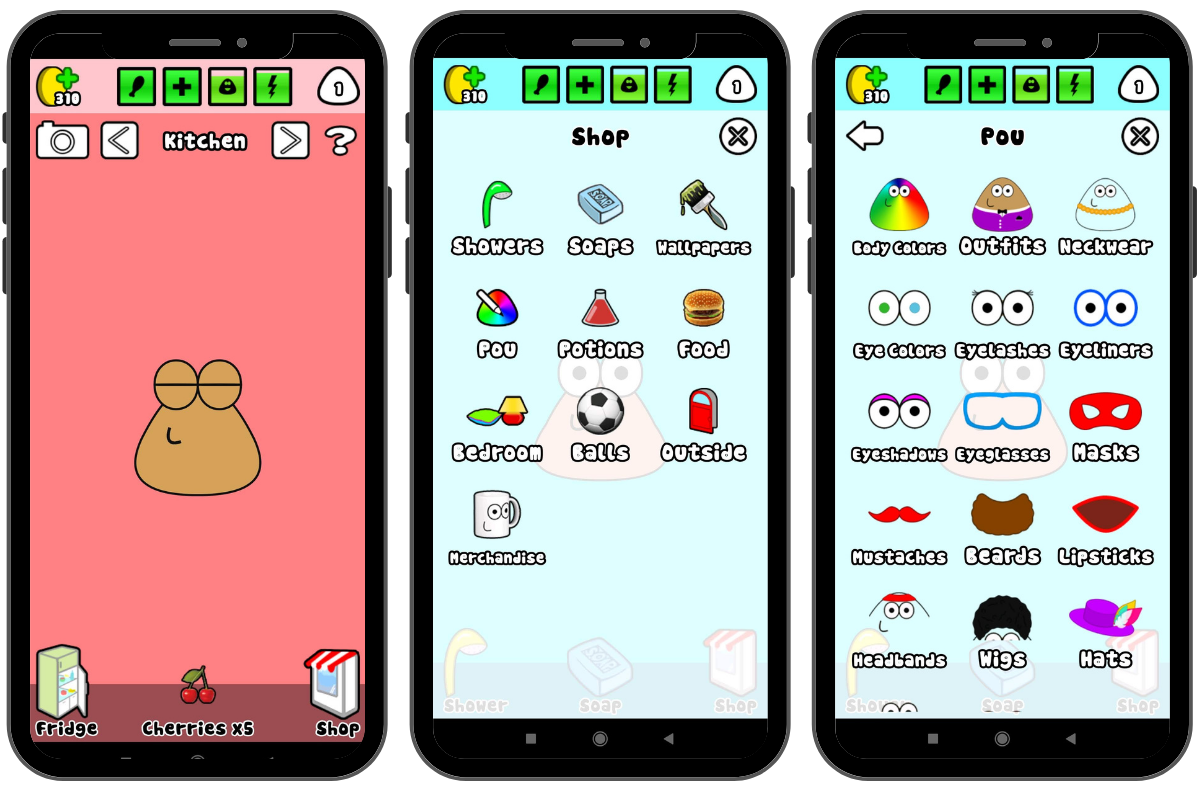 Chat apps
Yo
If you have watched Silicon Valley and thought that the "Bro app" idea should have been realized, the Yo app is an app for you. Bro is a messaging app that lets you send the word "Bro" to everyone else who has the app.
Its app design is not new, but the functionality is clear.
It's the same with the Yo app – it does one thing – sends your friends push notifications with Yo messages.
Fake Chat Conversation
Looks like a Facebook Messenger, but it is not. Create fake accounts and have monologues with them.
Unfortunately, they will not answer your questions, but they can serve as a Notes app that will keep your secrets.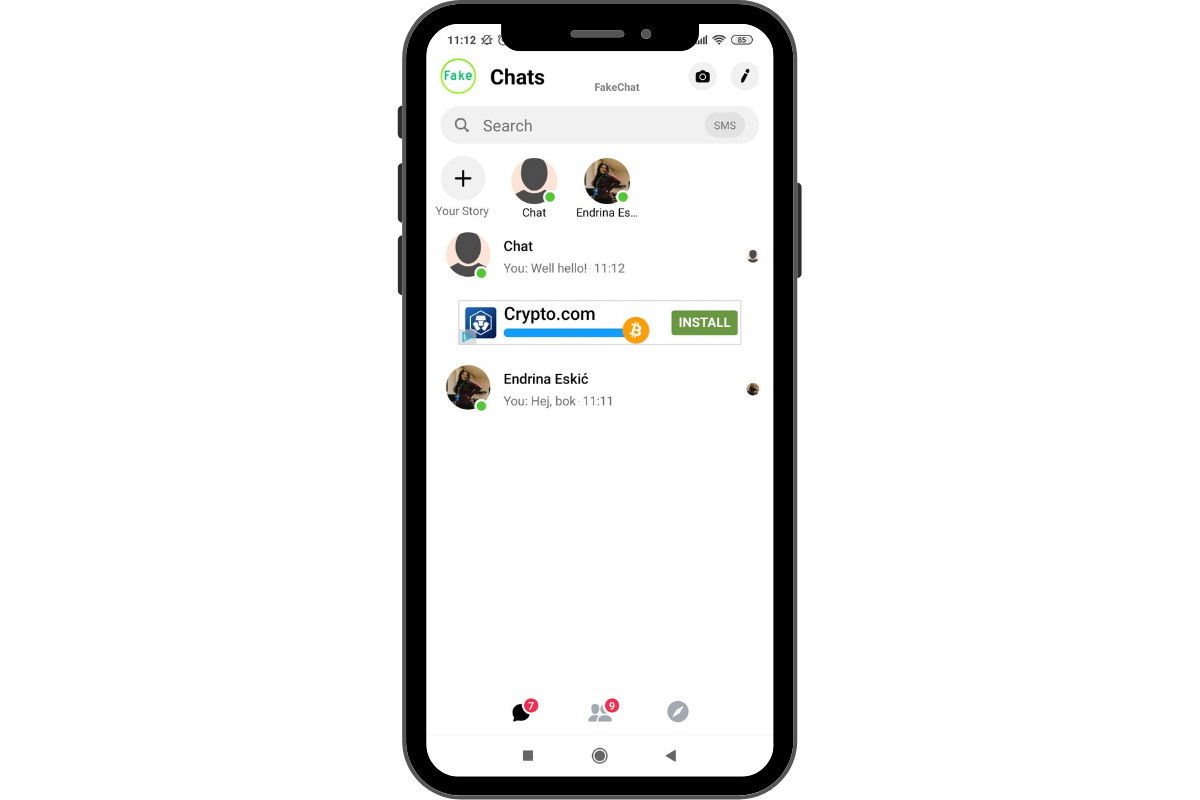 Location-based apps
Setting maps into the apps is a must feature, it shows users where some shops are, leads them in the right directions and can serve as a tool to show them what the distance is from someplace to another. But also, places feature can have another purpose. Let's see the best ones.
Places I've Pooped
This is exactly what you think it is. Use a map and set a pinpoint wherever you have… well, do your thing. Also, you can write a note about has it was… Or whatever you want to share with the future you or your friends.
Some collect stamps, you can collect toilet locations. Seems legit.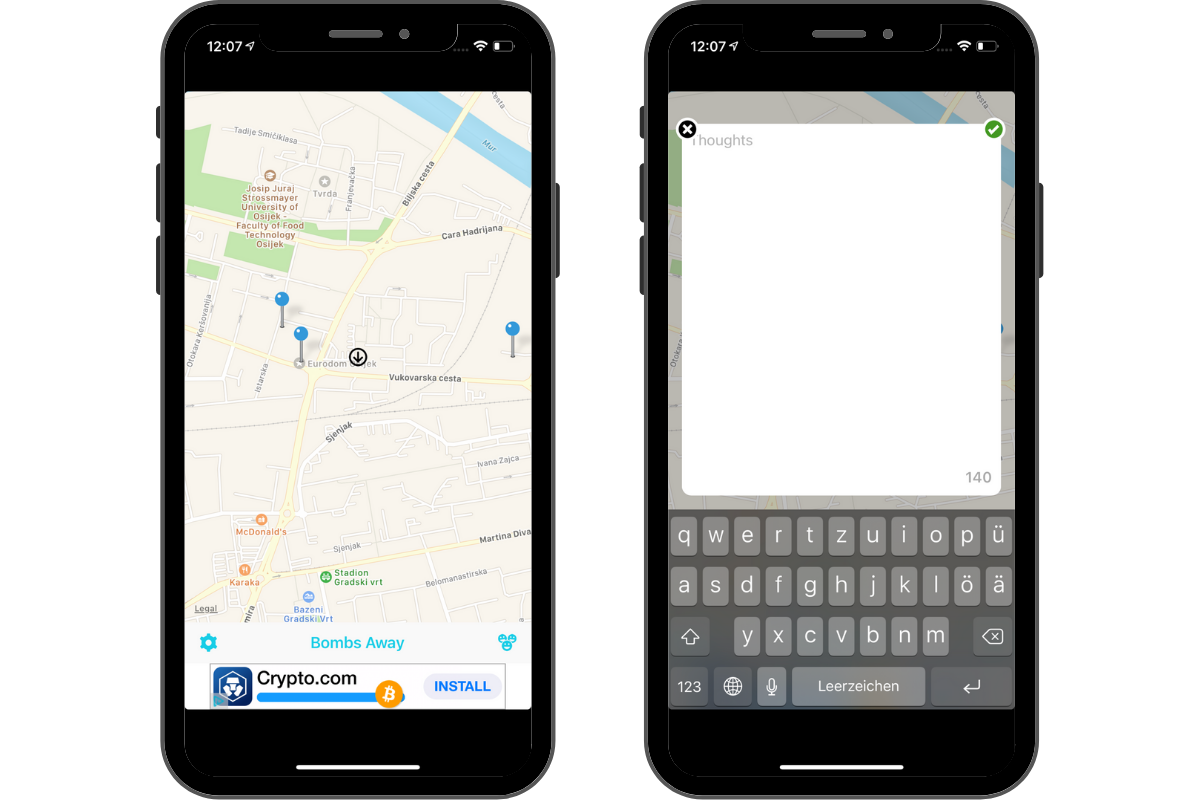 Find my Parked car
In between all those weird apps, we wanted to give you one that can be REALLY useful – and this one is just that.
So, once you park your car, click on the "save location" button" and go doing your business. Later on, just ask for a parked car. No more locking and unlocking it with your keys to find where it blinks. Only a phone and a turned-on location tracker.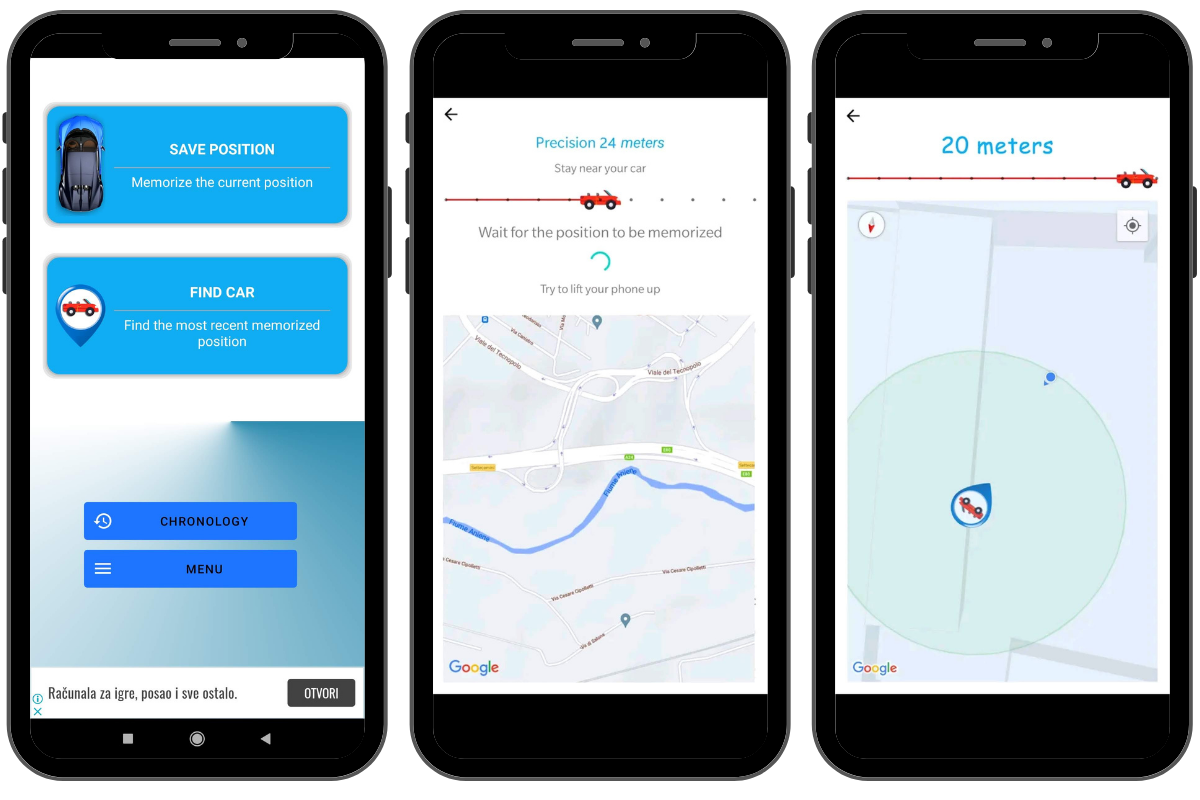 Other weird apps
The problem with this category is – we don't know how to name it. We found some apps that were fun but can't place them into categories. Anyway, check them out:
Fake-An-Excuse
Perhaps this can go with Chat apps? Anyhow, when finding yourself in a boring conversation or somewhere you don't want to be – choose angry mom to call you and get you out from there.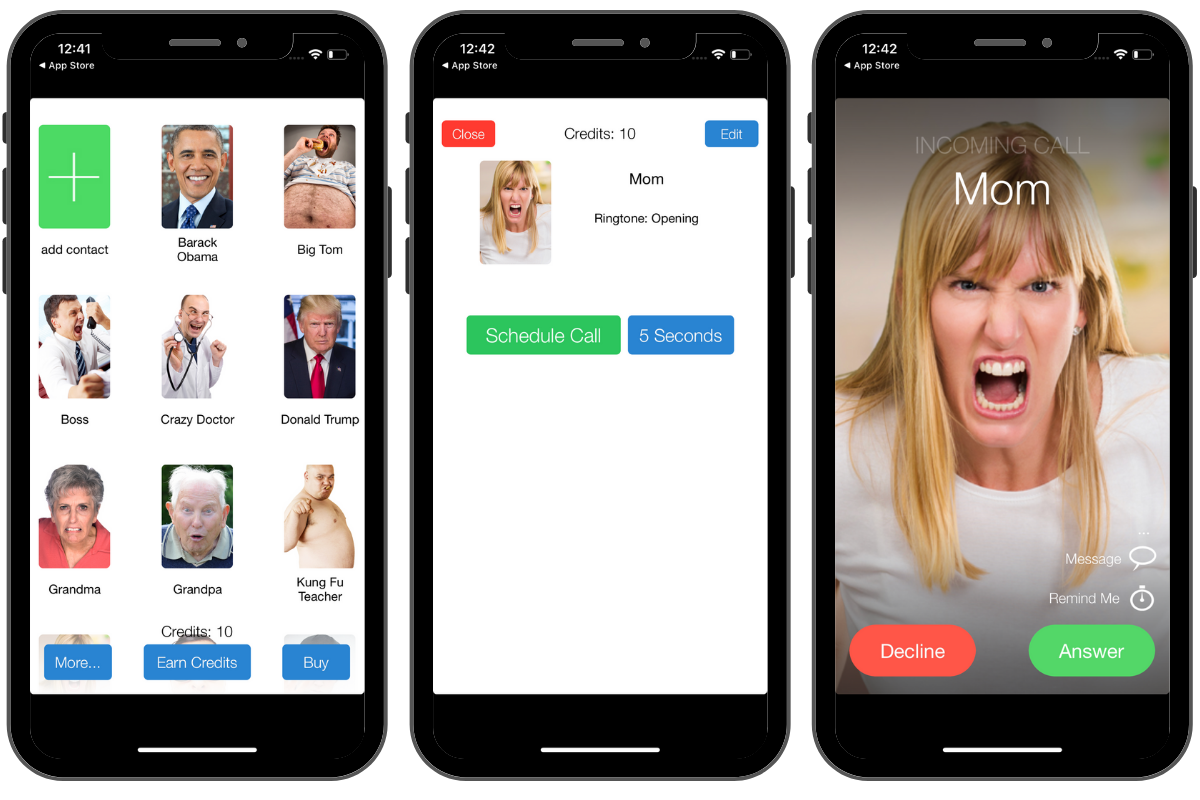 RunPee
FINALLY, SOMEONE MADE THIS!
If you are a huge fan of movies and blockbusters, and always struggle to hold your bladder during those two (and more) hours – this is the app for you!!!
So, this app basically tells you when is the right time to go to the bathroom and how much time do you have in case you wish not to miss anything crucial to the movie you are watching. It is updated with new movies regularly.
Also, it tells you if you must stay in the theatre even after the closing credits.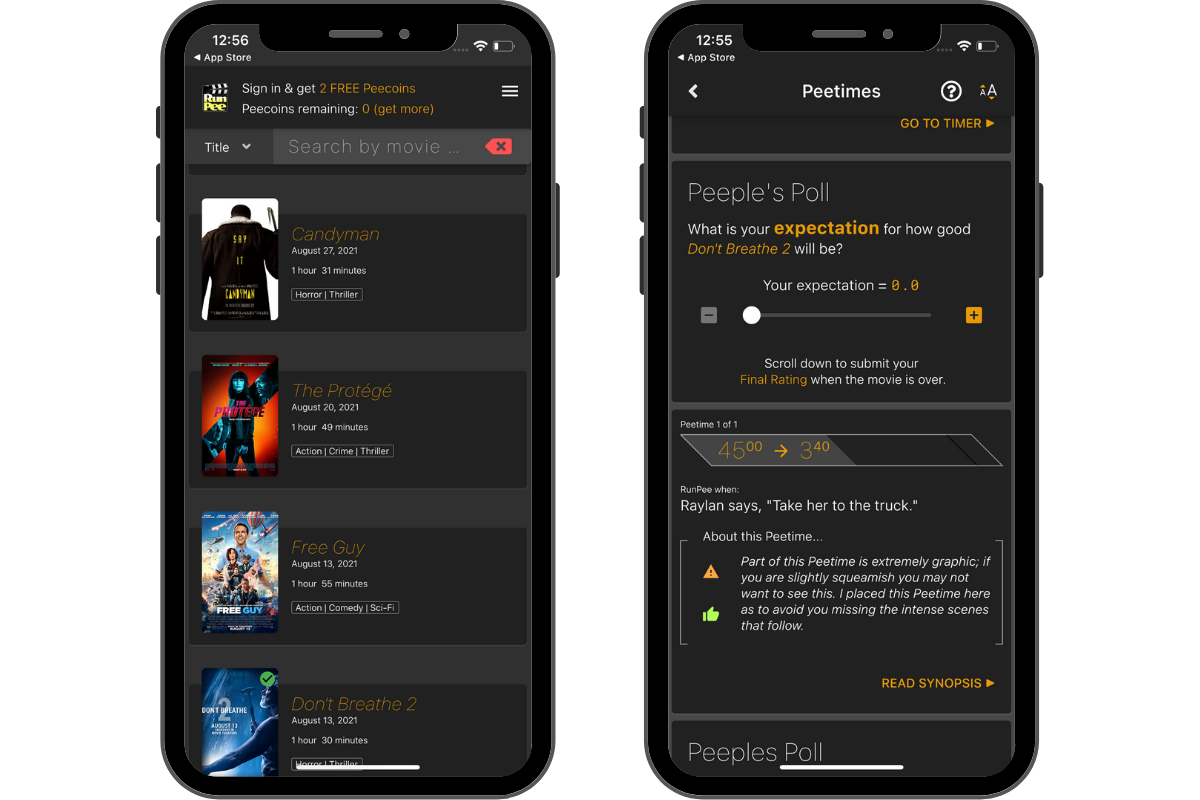 Thinking about creating your own weird app? Make use of Shoutems' free trial and set up desired features.