The UX encompasses all aspects of the end-users interaction with the company, its services, such as mobile apps, and products, and here are the top reasons why it's necessary to reconsider and change it sometimes and do it according to the latest trends.
Some stats first!
It's 2021, and we use our mobile phones for everything — checking the weather, setting meetings, ordering food, and even as TV remotes! All of these activities extend our time spent using our phone up to almost 3.7 hours per day! Also, because users aged 18–24 spend an average of 3.2 hours in apps, it's essential to keep your app up to date with all the UX hacks possible.
The top reasons for changing a good UX
New Features
The first and most critical item on our list is adding (or removing) features. It's necessary to reconsider the importance of each function and how it relates to the overall experience. If the feature is vital, it's necessary to change the way users use the app. If the feature in question is secondary, consider incorporating it into an already organized UX.
When adding additional functionality, remember to communicate it to your users and instruct them on how to use it so that there's no idling in the app, potentially leading to dissatisfaction and aimless searches for relevant information.
System Changes
Sometimes changes aren't needed because of hardware improvements, but because of operating system changes at the software level.
Also, using applications from other platforms and operating systems can lead to the necessary UX changes.
User Feedback
A successful UX is a result of thorough testing and tweaking the smallest details. Furthermore, finding out what to improve and adjust is fast and easy, ask your users and get their feedback!
The insights you derive from the user feedback are valuable as they identify when to change something and what exactly to change. Just make it easy for users to give you their feedback — this is also part of a good UX.
You should also check your app reviews in the app stores, as these often have valuable user feedback that can help you.
User testing
There is always the chance that your current UX is not a product of systematic testing. Maybe you skipped a few steps, rushed development, or didn't have the resources to conduct proper user testing. Whatever the reason, any later user test that you do will undoubtedly result in an impulse to change the UX.
Whether you do it while developing the app or later on, user testing will always provide the most accurate input on what to change in the app's UX, so make sure not to skip it. Make it easy for them to communicate with you if they see the problem with your product.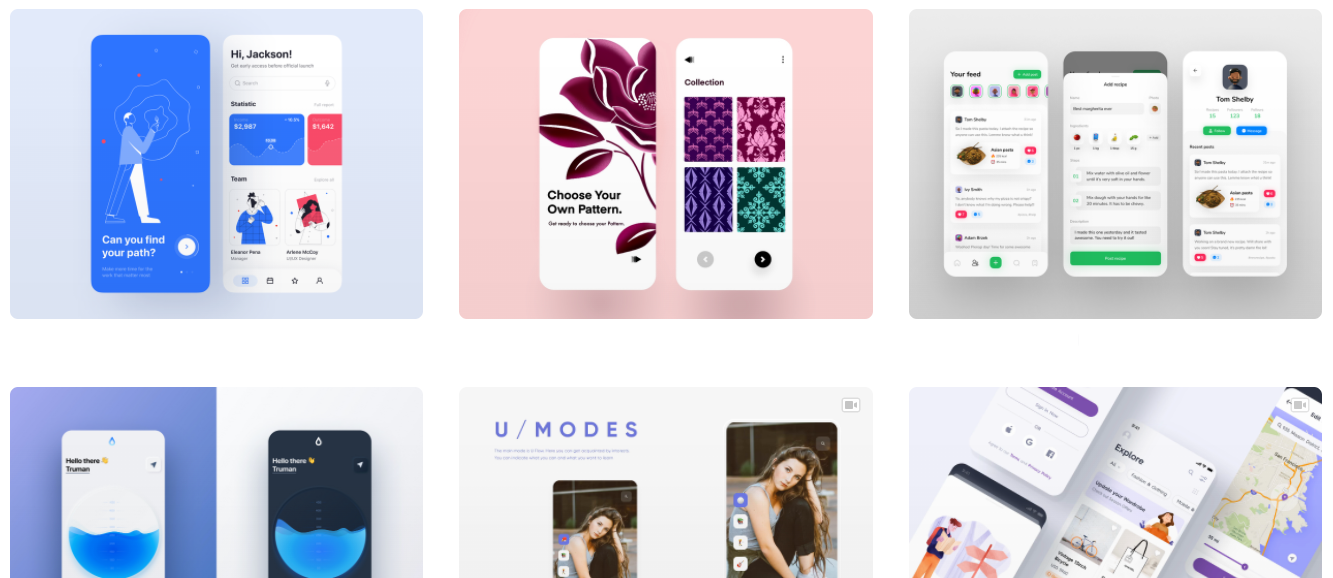 Here are some fresh ideas on how to improve the UX in your app:
Microinteractions
Many of our everyday interactions with computer systems fall under the umbrella of microinteractions. These provide feedback to the user, often by conveying the system status or helping users prevent errors.
What are they?
Microinteractions are contained product moments that revolve around a single use case — they have one main task. Every time you change a setting, sync your data or devices, set an alarm, pick a password, log in, set a status message, or favorite or "like" something, you are engaging with a microinteraction. (Microinteractioins.com)
This one would be apt for waiting for your website to load, right?
Voice-based technology
While we all may not ask our phone for the nearest restaurant, many people do. Not only that, opening settings, image galleries, writing messages, and similar activities are increasingly becoming possible through voice commands, with more and more people adopting this functionality.
Why is it a trend? Using voice commands is easier than scrolling and even writing a message! What else makes this technology great?
In education, speech recognition is used to help people with physical disabilities access content or to improve learning second languages
The financial sector is already developing pilot programs to allow users to carry out voice-activated transactions and payments to third parties
Today, it is possible to identify some illnesses and diseases only by using the tone of the patient's voice
By the end of 2018, 2.5 billion voice assistants were already in use. This number is expected to triple to 8 billion by 2023
Wow, right?!
Onboarding and tutorials
People often stay on one platform or technology instead of going to another, perhaps even a better one, because transitioning means a lot of hours spent understanding a new environment and learning how to work in it.
The onboarding process is essential in every way — when hiring, coming into a new space, and when using any new, complex application.
"You never get a second chance to make a first impression," goes the old but true adage, so creating a video tutorial or simplifying documentation can be a big deal for your users.
Storytelling
Stories improve brand awareness and help users identify with a given brand. Because stories can trigger a spectrum of emotions, they are powerful communication tools that stay much longer in users' minds rather than bullet points or other comms. When creating a story, it is essential to have a beginning, middle, and end.
Create a story about how your app (or product) solves your users' problem and tell them in a new, creative way.
When storytelling, it is imperative to be clear and understand the higher purpose of why you are doing what you are doing. As Simon Sinek once said, "People don't buy what you do; they buy why you do it."
Buttonless Design
If you use Instagram or Tinder, you are (probably) already a big fan of this. Buttonless design in smartphones and tablets has led to a trend of gesture-driven UI design in mobile applications.
Also, simple design is a component of the buttonless tendency that makes native gestures more popular. Because of this, it's essential to teach users how to work with the interface and make a buttonless site intuitively clear for any users.
How to do it? The best way is to communicate using UX (yes, Storytelling!).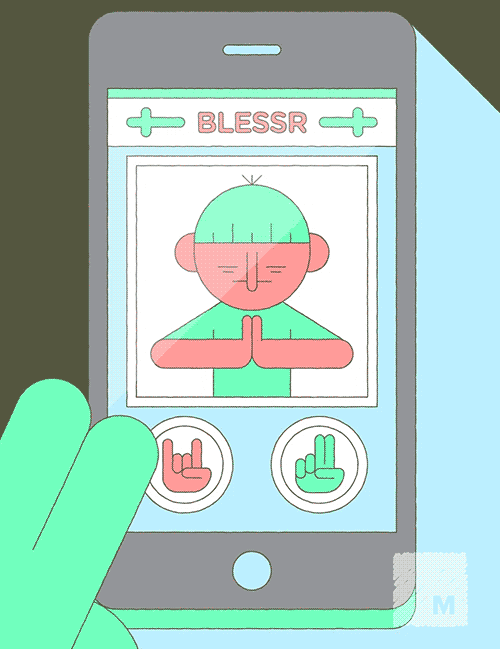 There is no right or wrong time to rethink your app's UX. You should always strive to make it optimal and the best it can be for your users. Still, there are certain situations in your app's lifecycle when you cannot and should not ignore the need to change it, because if you don't, you may end up with a sub-par UX that will turn users away.