Two types of loyalty are fundamental to businesses: customer loyalty and brand loyalty. Even though they are often confused and many times used interchangeably, they are quite different. Understanding the difference between customer loyalty and brand loyalty will significantly boost your retention rates. According to Fundera, studies have shown that 43% of customers spend more on brands they're loyal to. Keep on reading to learn more about these subtle differences which is the first step in generating momentum for your business.
What Is Customer Loyalty
Customer loyalty reflects in customers' devotion to a company and how strongly they feel about purchasing from the same company over and over again. It represents the customer's positive impression of a particular product, brand, or service. Customer loyalty reflects in customer satisfaction, the perceived value on customer experience, customer engagement, and features of the product, such as the price, quality, etc.
If the product meets customer expectations in terms of quality or the customer experience, they will not feel the need to switch to another brand or company. It is your goal to keep those customers, as the process of customer retention is much more cost-effective than driving new customers.
Narvar reports that acquiring a new customer is anywhere from 5 to 25 times more expensive than retaining existing ones and increasing customer retention rates by just 5% increases profits by 25-95%. One way to do that is to introduce the customer loyalty program in your business.
Such programs provide incentives for frequent buyers, lower prices for designated products, discounts, rewards, and in general, better offers across the board in comparison to their direct competitors. Markinblog states that 89% of businesses see customer experience as a key factor in driving customer loyalty and retention.
The process of achieving customer loyalty in five steps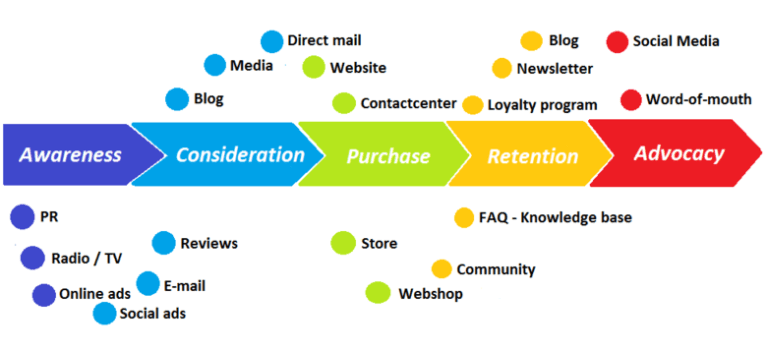 An individual goes through five steps to get to advocacy or customer loyalty. The first step is awareness. A customer hears about the products or your business through various channels. If that piques their interest, they start exploring the Internet to see what are you offering. That is why it is important and advisable to have a good website app or a webpage.
Through the process of consideration, they decide whether your content promises or not. They seek other opinions by reading reviews, your blog posts, and they check your social media profiles which often says a lot about your business as a whole.
Once you've passed that test, the customers decide to purchase some of your products, either online or in-store. Now that they made the first step, make sure to give your best to keep them through retention marketing strategies.
Of course, your product or service must be of high quality. Without that, all your efforts on the side will be in vain. Present the benefits of sticking with your company and point out why you are the best choice. Do it over e-mail, newsletters, and introduce all the good sides of your loyalty program.
If that resonates with your customers, you can expect them to come back over and over again. That is how you get a loyal customer who is ready to be some sort of an ambassador of your company, spreading a positive message around instead of you attracting new customers and spreading awareness we talked about as the first step.
What is Brand Loyalty
Brand loyalty is a concept a tad than customer loyalty. It refers to the repetitive purchase of a specific product by a customer while at the same time completely ignoring all competitive alternative products or options.
While customer loyalty is more about profit and constant relationships with customers, brand loyalty is focused on emotional connections with customers. The goal is to make the customer emotionally attached to the product so they don't consider any other option.
One reason for that emotional attachment is brand alignment. Brands are displaying human traits that often resonate with customers' personal beliefs and values. HavasGroup reports that 77% of customers buy from brands that share the same values as they do. That alignment consequently boosts the brand image in the eye of customers.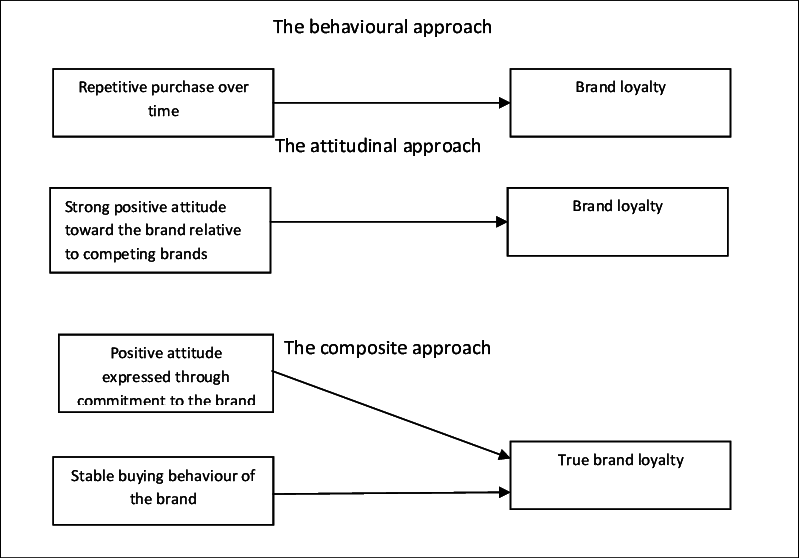 At the end of the day, it all boils down to whether customers trust you or not. InMoment reports that 30% of customers who feel high levels of trust and loyalty are willing to hand over personal data and 41% are up for sharing their purchase data with trusted brands. Trust is one of the biggest indicators of brand loyalty.
Customers who are loyal to your brand work as your ultimate marketing channel. Just imagine the number of people they will inform about your brand. Family members, friends, colleagues at work, all of them can become your potential loyal customers.
That will not only positively reflect on your sales, but also your customer base. All things considered, that will give you a competitive advantage over your competitors which is only one of many brand loyalty benefits out there.
Brand loyal customers disregard the price when their brand is in question. Many of them will buy products for extremely high prices on pre-sales. For them, the emotions they get from the brand are worth the extra cost.
Major Differences Bewteen Customer and Brand Loyalty
As we have accurately defined both customer loyalty and brand loyalty, now we can dive into some other key differences between the two. As we talked a bit about the price in the previous paragraph, let's compare how they fare next to each other in that regard.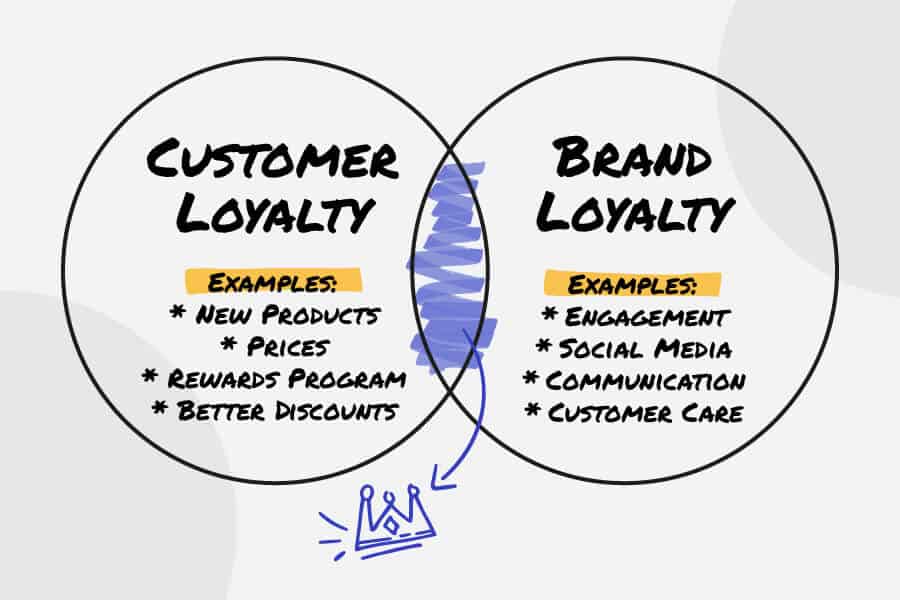 Price matters
Customer loyalty relates to a money-saving approach. The goal is to offer discounts, incentives, rewards, bonus points, anything that will save money. Customers are motivated to continue buying if they know that they will benefit from the purchase. LoyaltyOne reports that 64% of members are willing to pay a fee if they received additional benefits like discounts, a better earn rate, and expedited free shipping. Creating a strong customer loyalty program is one of the most effective client retention strategies for any business.
Brand loyalty on the other hand is the opposite story. Customers are ready to pay as much as it is needed, even overpay, just to get their hands on the product from their favorite brand. Customers feel that your brand is trustworthy and high-quality compared to all others. Brand loyal customers are more likely to try out other products from the same brand, regardless if they're more expensive and whether they need them in the first place or not.
Marketing strategies
One key difference between building customer loyalty versus brand loyalty is the marketing strategy businesses implement to promote products and services. You can't expect to raise brand loyalty by applying the same strategies you do to increase customer loyalty. To create a strategy, you need to have a goal.
Think of your goal for a moment. What do you want to accomplish with brand loyalty and what with customer loyalty?
Customer loyalty's goal is to increase the number of customers you generate and then keep them. To do that, you need to thoroughly analyze the market and understand your customers. What is it that attracts them? What is their financial power? How much they are willing to spend on a specific product? It all boils down to understanding the shopping habits of your customers.
One way to do that is to offer promos and discounts. Prototypical advertisements might not be super effective in this case. People trust their peers more than advertisements and businesses. According to Yotpo, 60% of customers will tell friends and family about a brand they're loyal to. Create a community that encourages customers to communicate with one another about topics regarding your brand.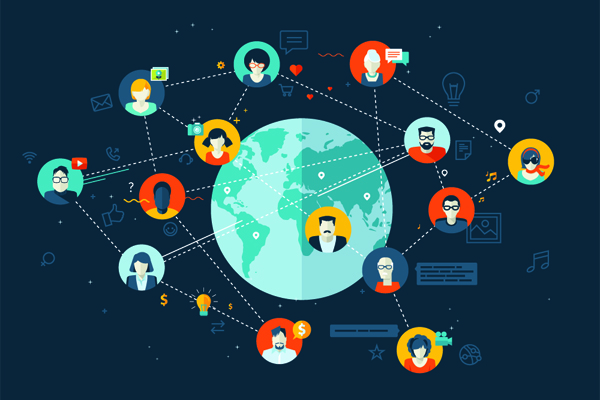 Addressing the brand loyalty marketing strategies implies promoting the brand's values and mission. The aim is to make customers in love with the brand.
One good way to evoke feelings in customers is to be transparent about your goals and to actively join some community events or helping through charities.
Also, don't disregard the importance of customer experience. Blackhawk Network states that 94% of consumers name a consistently quality customer experience as the main reason they remain loyal to a brand. Try to make the experience as pleasing as possible for the customer through great service and fun-filled events.
Advertising visuals
It may not seem apparent at first glance, but visuals and their purpose are quite different in customer loyalty than in brand loyalty. We all love nice pictures and colors but professionals know why they present their offerings the way they do.
Businesses attempt to capture the customers' attention by using special visuals such as using bright or bold letters and numbers, popping colors, or images that present the product as highly desirable.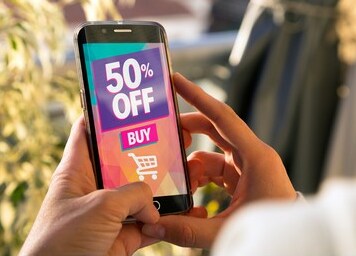 Brands, on the other hand, won't get far if they stick to the customer loyalty strategy. Putting on a discount sticker may even produce the counter effect implying that the brand is not doing well or that it is not worth its original price.
Businesses should instill a positive image in customers' minds when thinking about the brand. The easiest way to do this is by creating a logo for a brand and come up with a design scheme that identifies a brand's products and services. Consider aligning your visuals with your brand's message and purpose but also make it unique and visually pleasing to excite and retain customers.
Build loyalty through customer retention strategies
An increase in customer retention can reduce marketing and advertising costs. However, inconsistency or a severe downgrade in quality will result in you losing your loyal customers.
Incentives like discounts, gifts, promotions, rewards, and lower prices all fall under one term, loyalty programs. Loyalty programs are the best retention strategy for customer loyalty as they aim to present offers one cannot resist. Personalized or customized perks encourage repeat purchases.
Everybody loves a reward or a gift. You may ask yourself is it worth the struggle. Definitely! Having a functional loyalty program is a powerful retention tool as 68% of consumers said that receiving a reward would increase their loyalty to a brand.
Even though customer loyalty is harder to retain, it is still possible to sell many products with fewer profit margins by knowing how and when to raise or lower the prices and rates. Observe your direct competitors and come up with a set of client retention strategies that will keep customers loyal to you.
Brand loyalty is oriented to selling fewer products with high-profit margins. It is easier to do that if a brand is constantly providing a great customer experience and quality service.
As we mentioned before, a brand is not concerned with the price but with an image, style, and message. Unique offerings or events introduce the brand's new products that attract customers with their unique style and brand voice.
Customers will have expectations and if a brand manages to meet or exceed them, there is no worry about retaining a rich customer pool at all times.
Tips to Retain Customer Loyalty
Finishing up with some useful tips on how to keep your customers loyal and what you should pay attention to if your goal is to increase your customer loyalty ratings.
Build a simple rewards program
The more customers buy, the more they get on the side, it is not complicated. Even though some customer loyalty programs are more popular than others, not all of them will work equally for your business. Consider the customer loyalty type you want to follow after inspecting how it will influence your business. Here are the two most common ones.
Visit-based loyalty programs reward customers every time they buy something regardless of the price. It is a great incentive for customers to come regularly but the downside is that they can buy as little as one item to get the same bonus points as someone who bought a lot. That way a customer can come multiple times, buy one item, and sooner than later have enough points to redeem a reward.
A tier-based loyalty program differentiates customers based on the amount of money they spend. The more they buy, the higher the tier, which means more special offers, discounts, and benefits in general. Lower tiers also reward customers, but rewards are built in a way that a person desperately wants to "evolve to the next level" to redeem even more rewards.
Boost customer engagement by creating online communities
At least today it is a well-known fact that having social media accounts and profiles for businesses is more than profitable. Assuming customer satisfaction with your products is high, gathering up customers in one place can result in lots of positive reactions towards your business.
Start and encourage discussions about your business and products
Engage by answering questions and reviews, thanking customers for their loyalty, and resolving any possible issues customers may have
Use the social media space to further promote your business, give exclusive sneak peeks behind the scenes or previews of future products
Make customers feel special
Some people care about little things and small things as a crumble of attention can improve someone's day. Communicate with your customers as that will make them feel heard and they will feel as they contribute to the business and a brand.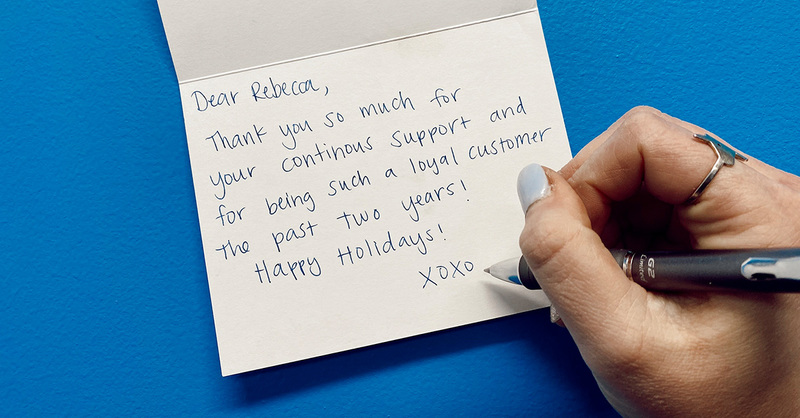 We all like to receive cards and warm messages for our birthday, right? Receiving such a message from a brand one is loyal to can strengthen the bond between the customer and a brand.
A simple e-mail as a thank you note after a big purchase shows appreciation and dedication to continue the relationship. Don't forget the small things. They can make you stand out and build a competitive advantage over other brands.
Tips to Boost Brand Loyalty
Staying on the top of your game is challenging especially as the market changes very quickly. Following trends and adapting your business can be tricky but here are some universal ways how to boost your brand loyalty no matter what is happening on the market.
Create high-quality content drive customer satisfaction
No matter what business you are running, having high-quality content is a must. The content your produce should be informative, educational, and stimulate customer engagement. BrandBuddah states that brands that blog tend to generate 67% more leads.
Blogging about relevant topics and running extensive research is a time-consuming activity. However, blogging will provide you with a deeper understanding of the business and you will be able to generate much more organic traffic to your website.
Moreover, include social proof of satisfied customers which will positively influence your brand's credibility. What can be better proof of high quality than testimonials of your customers? Two-way communication will strengthen your bond as well so it works for customer retention as well.
Build partnerships to provide exclusive offers
Business to business connections create potential partnerships you can leverage to develop your company. B2B partnerships grant you exposure to a bigger audience and potentially attracting mutual customers to both sides.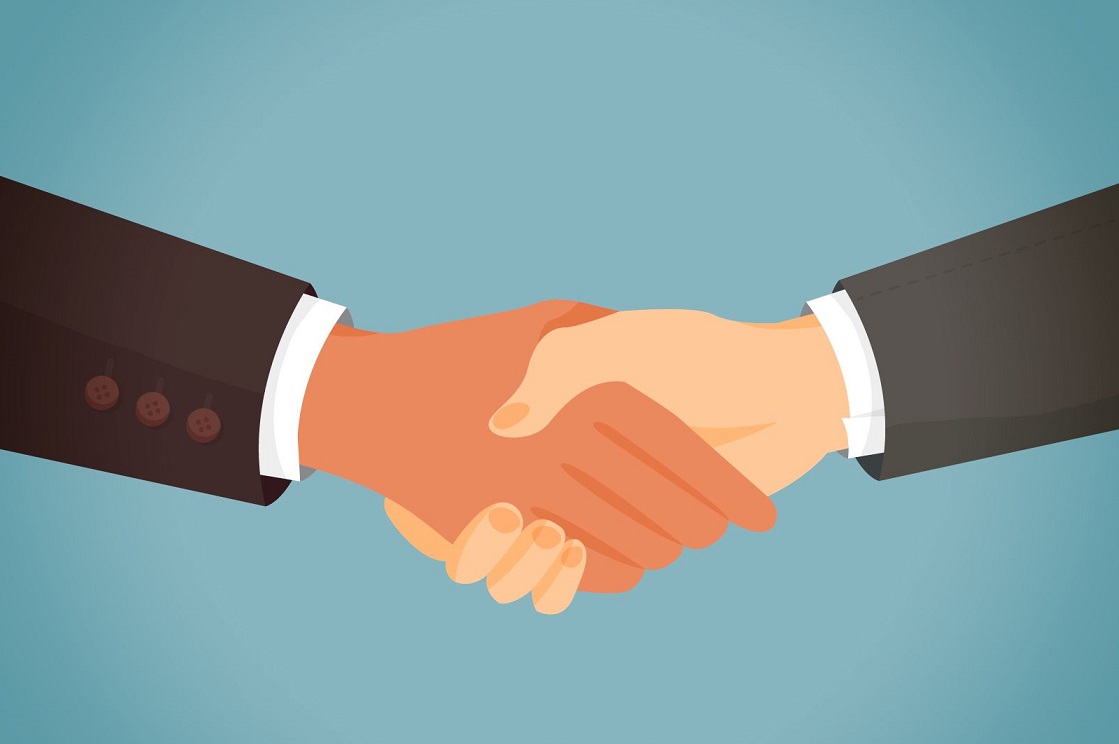 When observing business as a whole, it is always desirable to attract some investors. The stronger your brand is, the more investors you would have inline. Investors always like to work with companies that are globally recognized and are credible. A strong brand can help you make business connections that can be mutually beneficial.
Keep your brand consistent at all times
From your content to your design, and finally, to your products, brand consistency is a massive factor in building brand credibility and trust.
While starting with your brand, think about its characteristics and mission. No matter what kind of changes you do, stay true to those foundations that should be the core of your brand.
Consistent messaging and alignment around common goals will help you drive brand loyalty.
The Takeaway
Customer loyalty and brand loyalty are two closely related concepts but they have a different purposes. Your goal is to tailor your online brand to retain customers and build loyalty at the same time.
Pay attention to your customer's needs and reward them for their loyalty. If you are looking to create a brand that inspires, don't leave anything to chance. Be proactive and always strive to improve your business. Good luck!