What's the first association to a word brand? For most people, it would be the logo, but branding a business encompasses much more than that. Where is the company's mission, marketing materials, brand voice, packaging, website? Simply put, your brand is the reflection of your total business. Brand loyalty benefits for your business can make you thrive in the competitive market.
On average, it takes about 7 seconds to make the first impression. That's why you need to ensure that everything about your brand's presence is top-notch to secure a positive first impression. Only seven seconds! In that period you need to win over the customer or at least make them interested. What's your reward? We present to you the 10 brand loyalty benefits and how they can change your business for the better.
Branding gives your business identity
Building a brand is more than a name and a logo. It is more than just what will be written on your products or webpage. It also reflects all "hidden" aspects of your business. For example, your brand mission, your values, brand characteristics, and much more.
If your brand is committed to social responsibility, you'll become associated with those interests in addition to your products. The customers will see you as an authority or influential factor in that area. It also tells something about the values you hold dear and you want to share with your customers. Common values will create strong bonds, and hopefully, with time, lead to brand loyalty and customer loyalty.
A lot depends on the personality of your brand as well. How does your brand interact with the audience and what traits does it display? It is important to know your audience and appeal to a specific profile of customers. It is impossible, or almost impossible to cater to everyone's needs or interests.
Visuals are extremely important for your brand identity. Remember the seven seconds from the beginning? Well, make sure that your brand logo is memorable, attractive, and of course, that it gives an idea of your brand's personality or purpose.
According to Forbes, color improves brand recognition by up to 80%. The customer psychology behind the colors customers are drawn to, and how that relates to the brand's character play a major role in designing the visuals for your brand.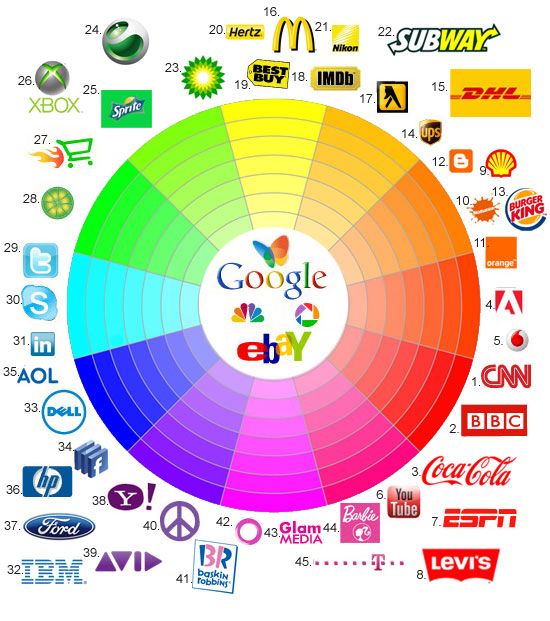 Furthermore, there is the name of your brand. You want to choose something catchy and easy to remember. Pair it with a recognizable logo and smart visuals and you have a winning combination when that part of branding is in question. Crowdspring states that 72% of the best brand names are made-up words or acronyms. Let the brainstorming process begin!
All of the above will make your brand recognized from afar and customers will remember you easily. That is only one of many brand loyalty benefits for your business. Let's explore more of them.
Branding separates you apart from your competitors
As you probably know, there are hundreds if not thousands of brands that are offering the same or similar products or services as you. So, how do you stand out and gain an edge in an increasingly competitive market? Why would they choose your brand over many others?
It is worth repeating the importance of the first impression. It helps you grab the attention of potential customers. Once you have it, impress them with your unique approach. According to research, 61% of customers are more likely to buy from companies that deliver unique content.
Customers love uniqueness. Think about what you can offer in comparison to your competitors. If you have a unique idea, that is a great start. Don't rush with it but rather be smart and come up with an attractive style first. Whether that is the visual representation, the way you promote your products, or how you take care of your customers, be on top of your game.
It is okay to seek inspiration in competitors' brands, but do not copy them. Instead, use the knowledge you gained from your research and be creative about it. Think of solutions that are different. Can you find a way to do the same they are doing but differently, and desirably, much better? Try with the personalization of your content, products, or approach.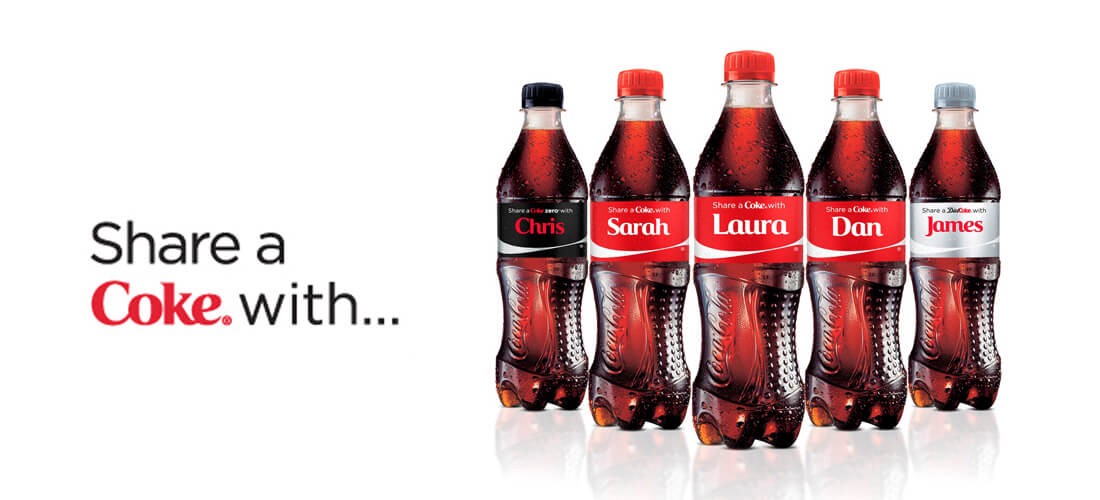 Personalization is important as it gives freedom to customers to express themselves and to get more options from your brand. Include your customers in building your brand. When given a choice or when their voice is heard, customers feel like being part of the brand community and that is how loyalty is built. Let's talk more about how to achieve brand loyalty and how it can be useful for your business.
Branding inspires customer loyalty
If customers resonate with your brand, they will favor your business over the others. Research has shown that 36.5% of shoppers will spend more money on a product of a loyal brand over any other alternative. The reason for that is simple, they are satisfied with the quality, price, customer service, etc.
Customer loyalty is built over time and can last for a lifetime. Once customers feel connected to your brand, they will be more loyal to it. Whenever a brand offers exceptional customer service and products, customer loyalty strengthens. Loyal customers constantly drive revenue as they repeatedly purchase products, and potentially bring in new customers. Measuring customer loyalty is extremely important to see is it successful.
How are they doing that? Through simple conversation. Word-of-mouth is a powerful marketing strategy that pays off. It sounds weird, but the research has shown that 39% of consumers build trust in a brand from peer-to-peer conversations compared to 23% from a brand's paid ads.
Just to illustrate the importance of building customer loyalty, here is yet another piece of data from Bynder's research. Over 70% of brand managers consider building an audience as more important than converting sales.
One way to attract new, but more importantly, keep current customers, is by introducing a loyalty program to your business. Reward regular customers with small incentives such as free samples, discounts, special promotions & offers, free shipping, etc. The sign of appreciation will help strengthen the bond and will be a constant reminder to continue shopping for more rewards in the future. Loyalty programs are the perfect tool to attract new customers and retain the existing ones.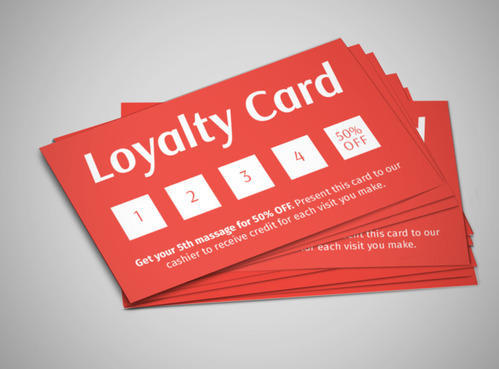 But all that is in vain if your brand is not credible and if customers don't trust you. Let's discuss this aspect next.
Brand credibility is built on trust
The transparent and professionally done business promises a high level of credibility and that it can be trusted. Edelman's research shows that 75 percent of people with high brand trust say they will buy the brand's product even if it isn't the cheapest. This is a reflection of brand loyalty and a brand reputation build on credibility.
Building credibility corresponds to your ability to keep your promises and to follow your brand's mission. By actively communicating your brand mission through your marketing or promotional activities, you are building credibility and the brand's reputation. That credibility and trust will result in customers purchasing decisions as they will see your brand as worthy.
A professional and knowledgeable approach will also instill a dose of authority in your brand. If customers can get the vibe of your deep understanding of the matter, they will see the brand as equally reputable. In general, customers are more likely to do business with a company they trust and know what it stands for.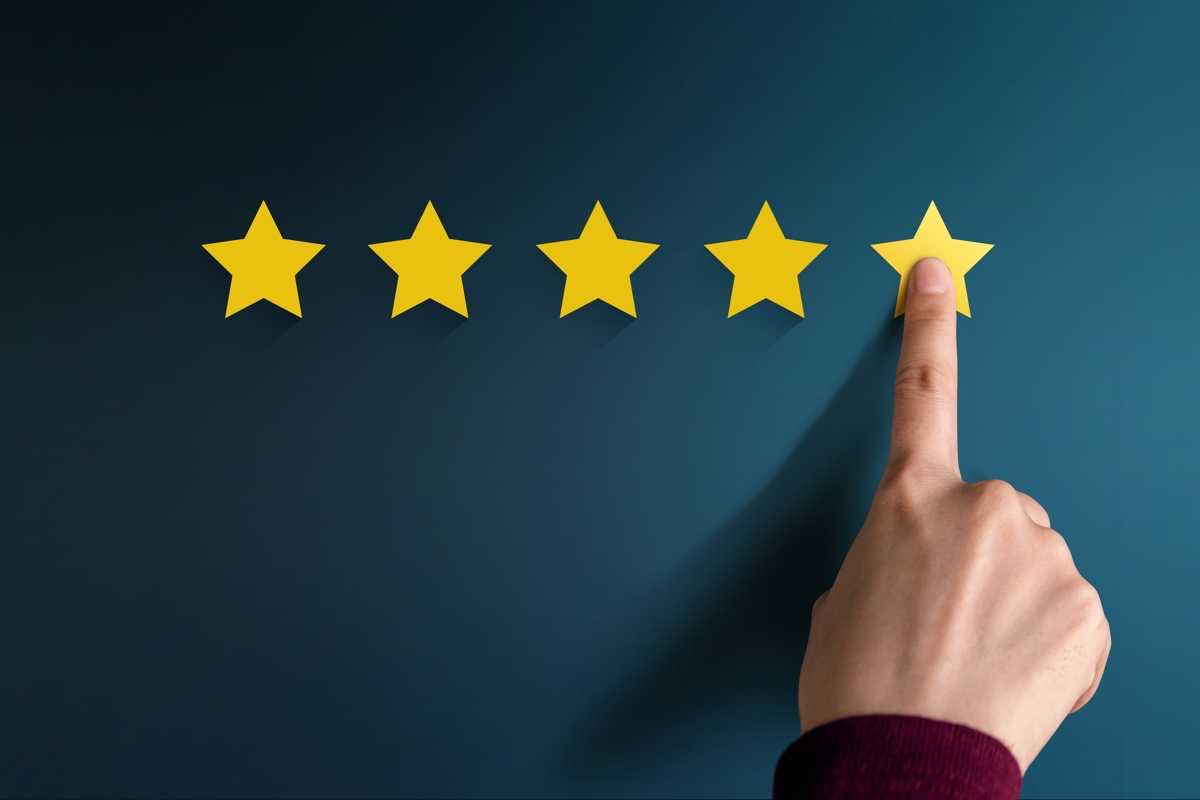 By any means, do not break that trust as it is extremely valuable. It takes 12 positive customer experiences to make up for one negative. Try to avoid such situations as much as possible.
Don't make false promises. If you promise delivery within three days, make sure it gets delivered within three days. If you deliver it after a week, the trust will be lost. Brands that under-promise and over-deliver enjoy the loyalty of their customers.
Prove your brand value with consistency
If anything, inconsistency will harm your business more than you can imagine. Yes, the market changes, and it changes fast. Despite that, it is important to find ways to adapt to market changes without too dramatic changes within your brand personality and business. If you stay true to your brand mission, it will also help the brand recognition we talked about earlier.
When it comes to brand presentation, building your brand style will save time and money. It will not only save money, but it will also make it. Research shows that consistent brand presentation has been seen to increase revenue by 33%.
Consistency across the board will yield results. Think of your brand mission and try to align it with your business values which should be reflected in your products. Visual representation, marketing strategies, brand personality, customer experience, all of that needs to be consistent and in-sync, making a coherent whole.
Once you figured out the style in which you want to present your brand, you will save time that can be invested into delivering high-quality content, products, and experiences that customers desire. In return, you will leverage multiple brand loyalty benefits.
Brand loyalty grants easier introduction of new products
Among other brand loyalty benefits, it is worth mentioning introducing new products to the market and driving sales for those products. About 59% of shoppers prefer to buy new products from the brand they trust.
Assuming you followed previous tips and you have established a consistent brand. Don't worry about how to introduce new products. You already know what worked for you before. Now, just re-use the same approach and marketing strategies or recycle it if your feel you need to adjust it based on the changes in the market.
When the new product sees the daylight, you loyal customers will be the first one who will buy it and spread a word around. Having a strong loyalty pool makes everything much easier. You don't have to invest that much money in marketing and advertising, leaving you resources to focus on other points of interest.
People like to talk about new things. Releasing new products can potentially attract new customers, as well as your brand, gets more attention in general.
Attract new customers or partners
It is important to keep in mind that you are also working with people via your brand. Customers are the end-users on whom many put most of their attention. One negative review can cost you dozens of customers. It is not good news, but don't worry. It is impossible to please everyone.
Your goal is to attract appreciative customers. Gravitate towards customers who share similar values as your brand. The small details are important. Not only do they make you stand out, but also customers will remember that and come back.
When observing business as a whole, it is always desirable to attract some investors. The stronger your brand is, the more investors you would have inline. Investors always like to work with companies that are globally recognized and are credible. A strong brand can help you make business connections that can be mutually beneficial.
Business to business connections create potential partnerships you can leverage to develop your company. B2B partnerships grant you exposure to a bigger audience and potentially attracting mutual customers to both sides.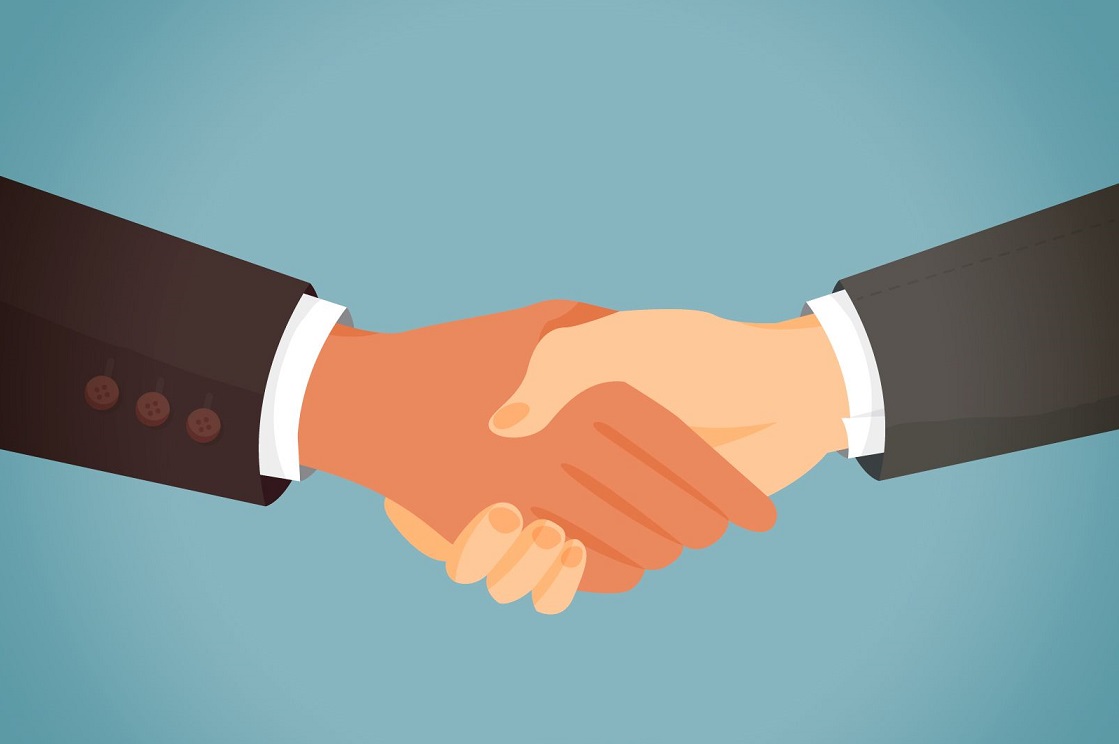 In the end, what is the best indicator of a successful business? Having long-lasting and committed employees confirms the credibility and success of your business. According to Everyone Social, 90% of people would consider leaving their job if offered a position in a company with an outstanding corporate reputation.
The qualified and dedicated profile can easily switch jobs, so if your employees are satisfied and don't feel a need to quit and go somewhere else, you're doing a great job.
Repeated business opportunities and business growth
Partnering with other companies and having a reputable brand gives you a plethora of business opportunities. It is your choice in which direction you want to go from this point forward. Circle Research reports that 77% of marketers feel branding is a crucial factor in future business growth.
Perceived value from a positively associated company is almost as valuable as actual equity. When you have higher rates of perceived equity, you save on investing valued resources for expanding your business. Fewer funds have to be spent on marketing strategy and upselling for possible B2B connections.
Don't forget the power of the Internet. Social media have narrowed the gap between small companies and large ones. You can expand your business online, especially during and after the pandemic. Brands with consistent blog posts generate 67% more leads. It is another direction you can go to as an established brand.
That will open new possibilities for partnerships, promotions to a wider audience, online shopping, better customer service experience, and in general, more profit.
Guarantees return on investments
Being profitable is the ultimate goal as it allows you to keep your business running, continuously innovate, and provide the experiences that customers expect and desire. A study indicates that branding increases profits by 25%.
A reputable brand can charge their products and services more even though the expanses for its production and bringing the product to the market is not different than for any other brand. The price difference is a direct profit for reputable brands as their customers are willing to pay more for branded products.
In other words, you can charge as much as you want, as long as customers are willing to pay for it. There is no such thing as overpriced products. There is only "I don't have enough to pay for this". Part of the price is associated with the real cost of materials, product manufacturing, and other objective expenses. The rest of the price goes to the brand's name and logo. It is a direct financial boost to the company which is included in the regular price, but you can see it as a donation to the company.
Climb your brand up the branding ladder
To gather up all brand loyalty benefits mentioned so far, following the brand ladder will boost your brand to the top and grant you all the brand loyalty benefits we discussed in this article.
Brand laddering is a method for modeling the mental and emotional processes the consumers inherently use to make a purchase decision. So, how does it all work? Compare the branding ladder with Maslow's hierarchy of needs. It is easy to spot the similarities between those two concepts.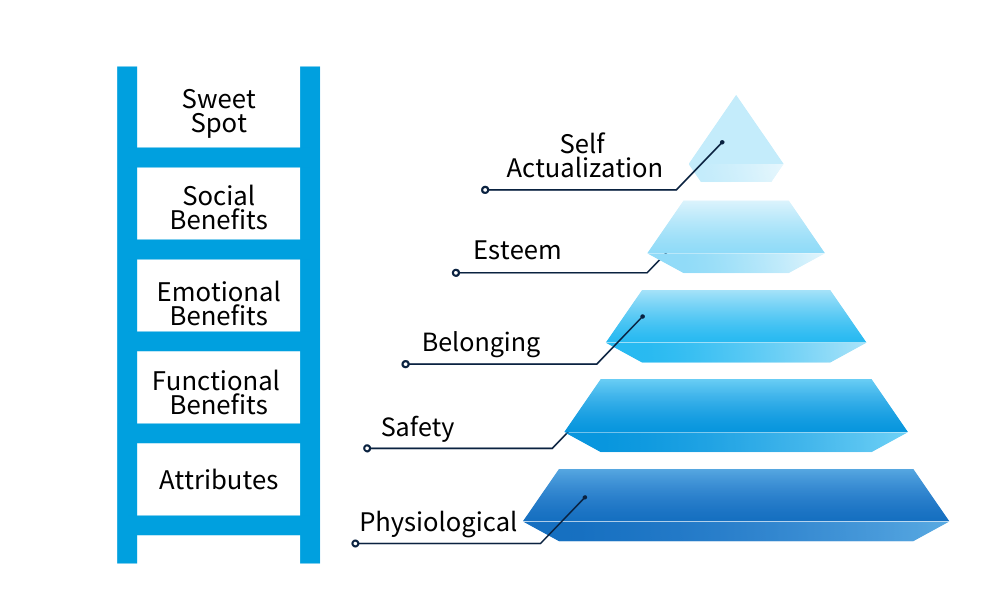 Attributes represent the features of the product
Functional benefits are features that separate your brand from any other in the market
Emotional benefits represent how the customer feels about your brand
Social benefits relate to the position customer possesses in the eyes of their social circle because they are using or buying your brand
Sweet Spot is, of course, the top you want to achieve
One way to look at this is that you need to start from the bottom. If the foundation is not right, you will not climb the ladder in the direction you want to. Once you reach the middle of the ladder, that is where customer loyalty is established.
Let's observe the emotional benefits for a moment as they are the junction between the product and the customer. Emotional benefits can often fall into categories or zones. Beloved Brands has identified eight emotional zones with corresponding emotional benefits. Zones will resonate more with your product, while some won't.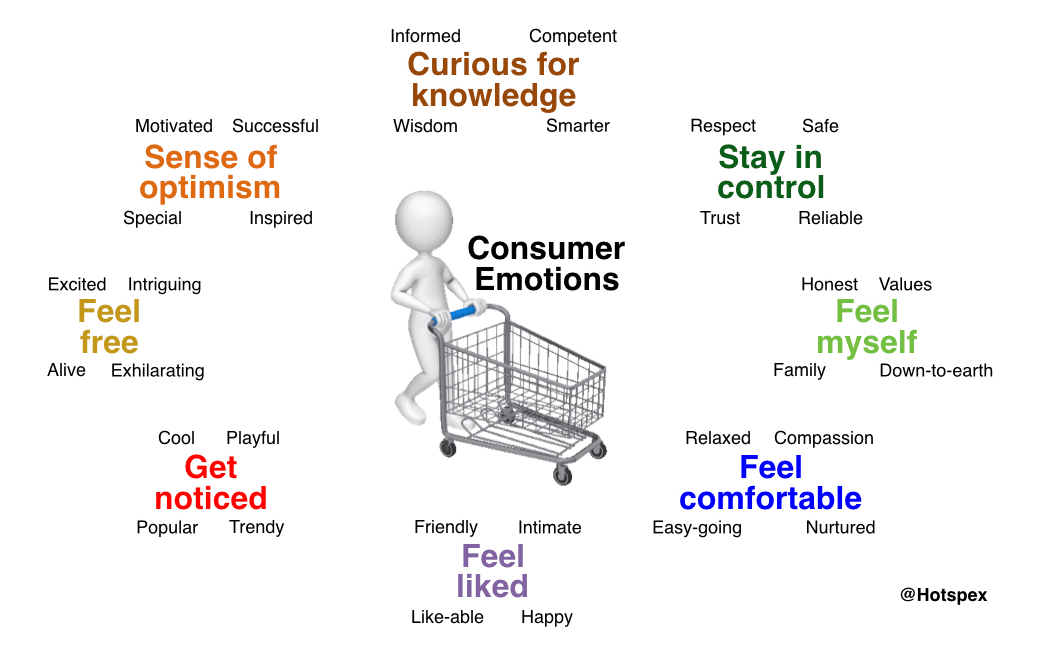 Knowing your audience will lead you in your mission of creating a brand whose personality will match the character of your customers. If those two are in sync, climbing up the ladder is much easier.
The goal is to keep climbing up and don't get stuck at the bottom of the ladder. Working on the product is important, but you want to satisfy your customers. Creating a brand with your customers in mind will lead to profits and successful climbing up the brand ladder. Once you accomplish that, you will enjoy brand loyalty benefits which will skyrocket you to the top.