App maker
When designing a new version of our app maker, we thought about ways in which we can get closer to our customers, how to make it easier for them to create mobile apps, and bring the tech world a bit closer to them.
Shoutem v5 app maker at a glance
What could be the most important thing when it comes to the non-technical crew that wants to create an app but doesn't know how? We came up with the top 5 crucial points within our app maker, and we would like to present them now: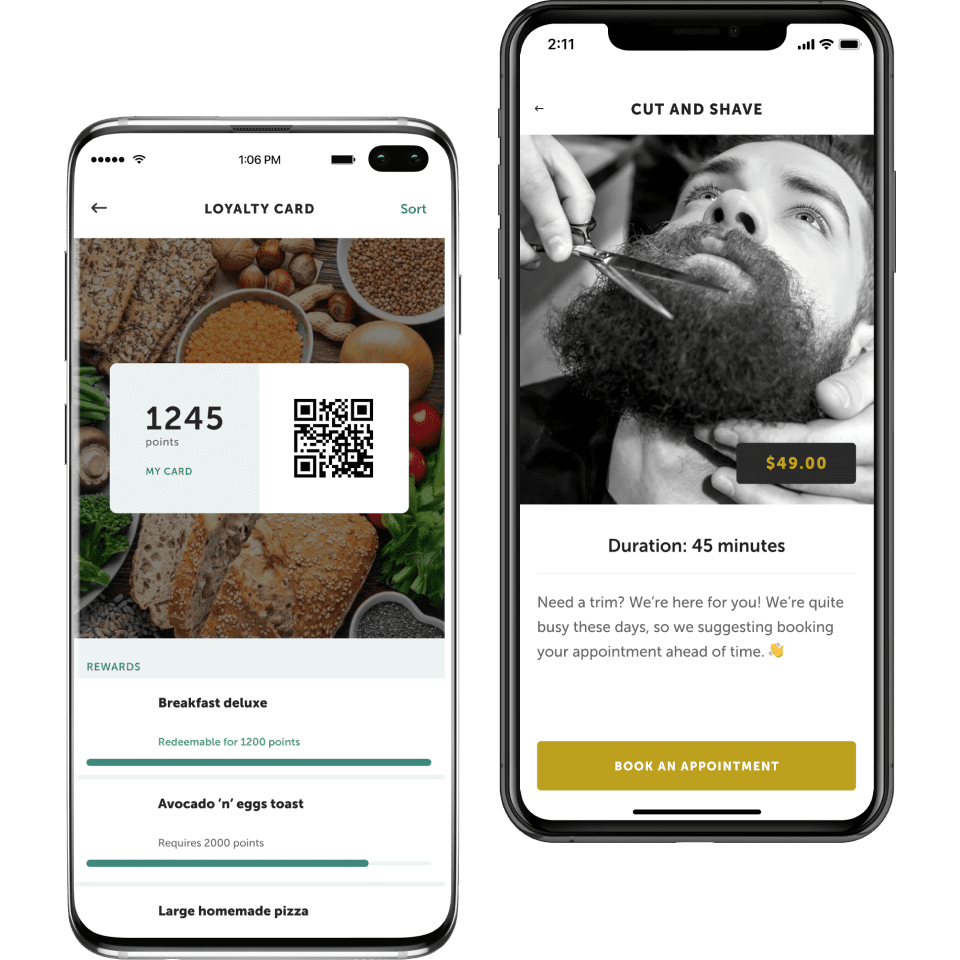 Free trial
All our users are getting 14 days free trial. No credit card is required.
2. App preview
By importing content into the app, easily preview how your app will look like.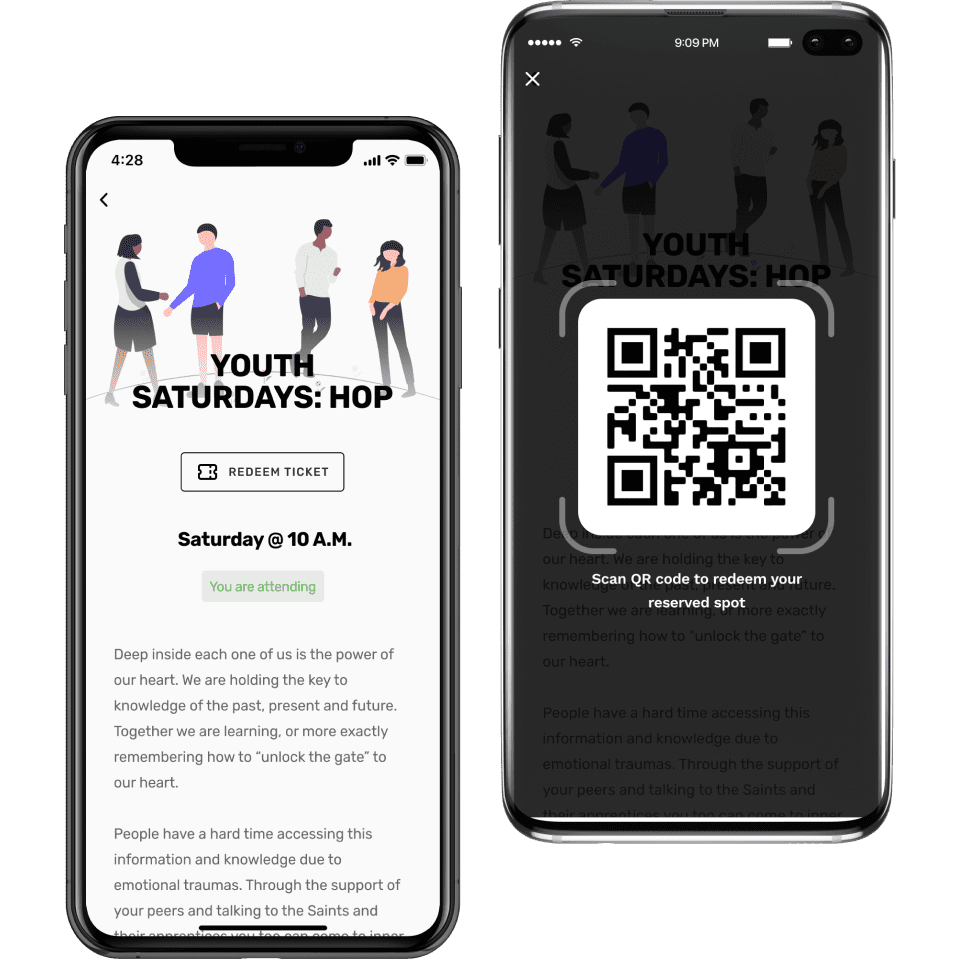 3. Features marketplace
Browse through a constantly growing catalog of Shoutem Extensions and features.
4. Developers access
Get access to our code and modify or write new features to add new functionalities to your apps.
5. App publishing
Our dedicated team of experts will review every app and take care of the app publishing process.
In case you are still on v4 but thinking about moving to Shoutem v5, now is the time. Reach us out!
Jenny Skol
Shoutem was the platform that helped JENNY Skol get their mobile app started off on the right foot in order to connect students with school, and parents to the needed information.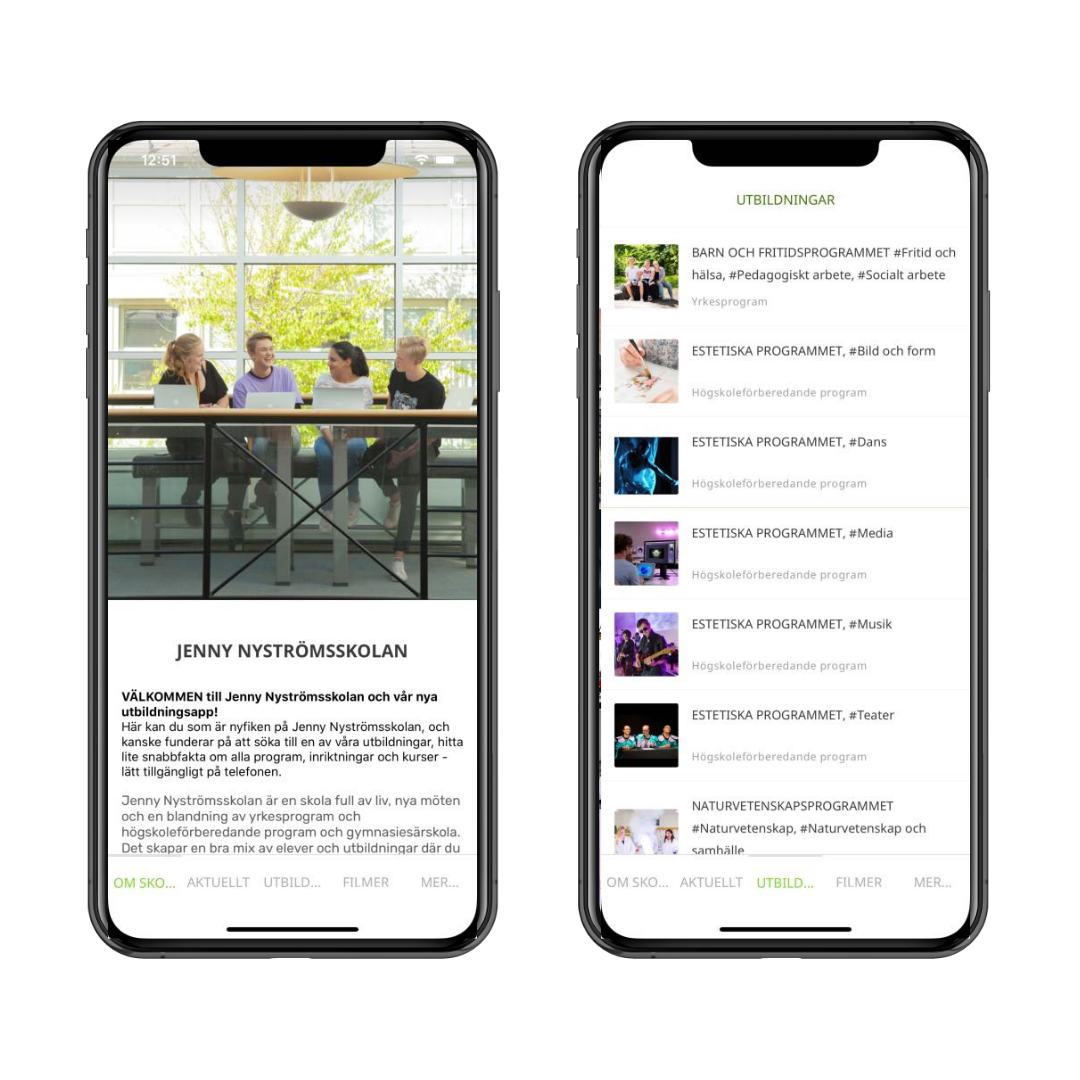 "We are so thrilled to finally be able to create an app to run all activities for our school and communicate with students and their parents in one place."
– Joel Adelsköld, Principal at JENNY Skol
Your business. Your goals. Your mobile app
The key lies in Shoutem's customizability — no matter how big or small your business is, being able to tweak your app to work exactly how you need it can only help your long-term growth.
The more you care about your business, the more your app will be aligned with your core values. By using plugins and features, creating a business mobile app is easy. That was our motto.
Time-poor, no more
Besides creating an interface that would be easy to use, and many more videos on how to add features, content and change different layouts and colors, we decided to come up with one more service – Shoutem Pro.
All that work in the app builder, but on us. That entire solution was designed to be as easy for you as it gets. We know how important your time is.
Your job is to build up your business, not to learn ins and outs of the complexity of a mobile app maker. Shoutem's job is to help you with your app more effectively.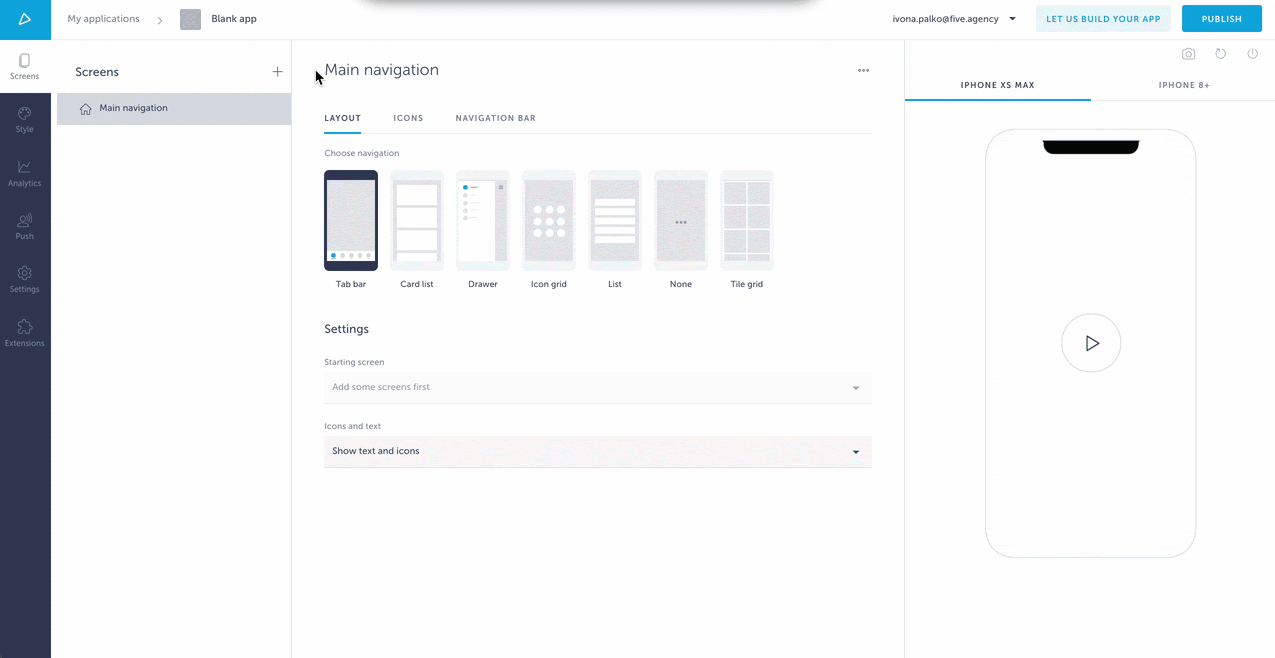 5 reasons Shoutem is the best mobile app maker
Ease of use
An intuitive dashboard with a native user interface is a friendly environment for all app creators. Easy data import with CSV files. Fast theme and layout design changes with premade navigation. Streamlines, detail-oriented workflow with many options within each of the features.
Apps for both Android and the iOS world in one shot. More than 200 design possibilities and more than 40 available features.
Competitive pricing
No matter how big your business is, at the end of the day it's all about your bottom-line profits. Why should your mobile app eat into your margin when you can get the same features for a more affordable price?
In the highly competitive mobile app development industry, Shoutem is regularly among the frontrunners when it comes to value for money.
Developer-friendly environment
Shoutem mobile app builder is completely open for developers. To deliver a really unique mobile app is often needed more and it can not be made "just like every other app". With our new platform, V5, you can change every existing extension and write the new ones.
It is important to customize your app as much as you can. Personalize and connect it with the brand image. We worked really hard not to impose any constraints when it comes to customizations.
No feature limits
With Shoutem, we give you full access to the basic features you need. Even within the Free Trial period, you can check out all the features we prepared. No hidden features, no locked options.
As said before, more than 40 features are available at the moment. In case you need some more, our custom mobile app development team is ready to help you.
Industry-leading support
If you've got a technical issue, the chances that you are going to have to figure it out yourself are pretty low. We know that there is nothing predictable about business so we created a Support team.
Did you know Shoutem got a prize for a Support team? They are handling so much. With live chat within the mobile app builder, non-stop receiving emails, and frequent calls, the team is on fire! And they are killing it!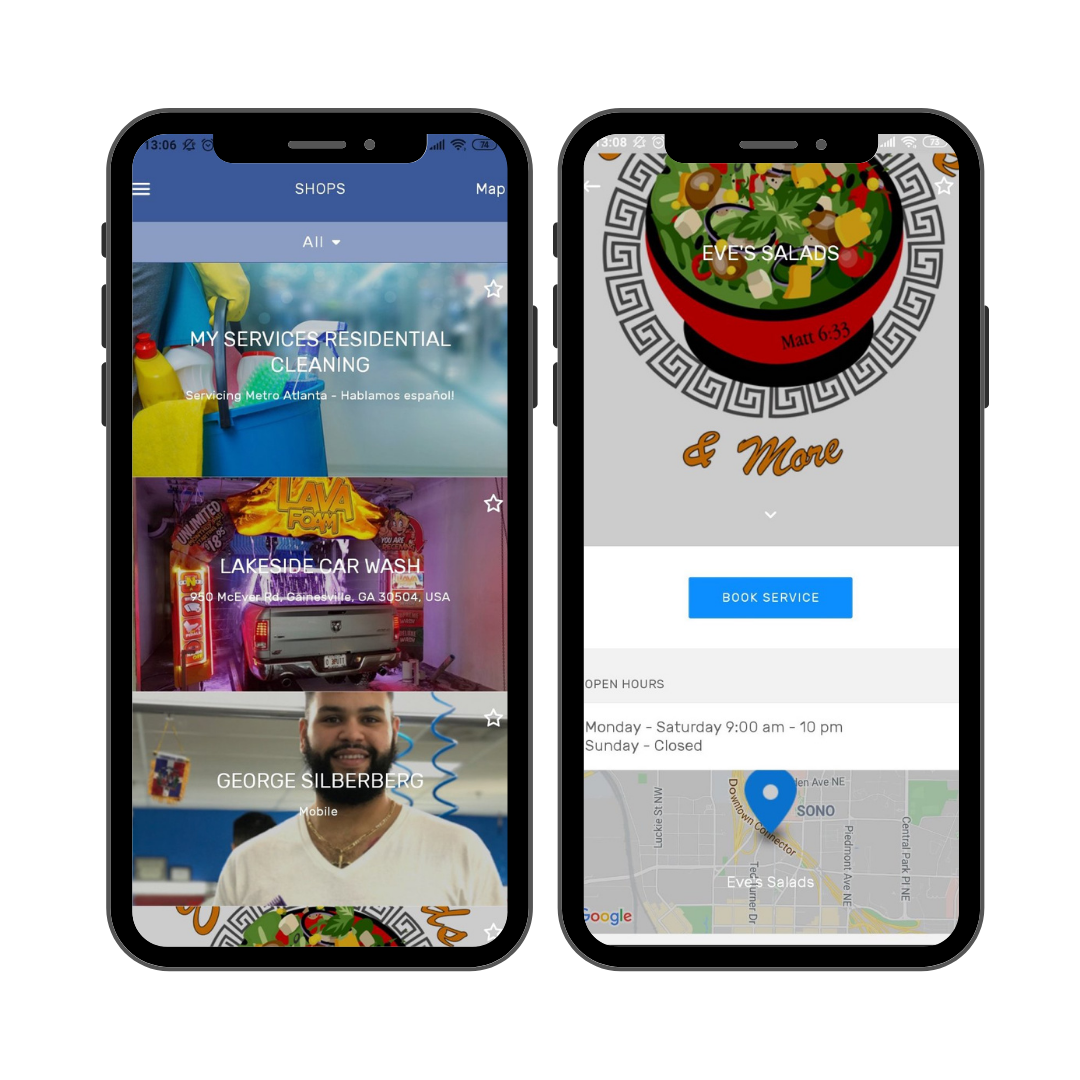 "Great experience, customer service is always responsive and polite. Very knowledgeable staff help us get started and ongoing development support has been great."
– George Silberberg, MyServices
MyServices App is a community app that was made in order to help its users to find and connect with local service providers. The MyServices App makes it easy and convenient to book some service with 24/7 calendar access and to browse through a variety of service providers and shops based on users' location. Also, the app provides its users with shopping options – service providers list unique products on the app making it easy for customers to shop.
Growth-minded businesses deserve a growth-minded app
The sky's the limit, right? Get an affordable business mobile app that will support your business as you continue to grow.
Creating the app can be just the beginning of massive growth.
Before we launch the app, we offer our clients growth marketing services – app store optimization, user acquisition, engagement, and app analytics. We want our clients to be happy and their apps to have downloads and users.
With this approach our clients have a successful app that gives them value ao we are tracking user engagement and app performance in the analytics, reporting it to the clients.
Top 5 Shoutem integrations
When creating a new, better platform for creating mobile apps, we were guided by the desire to facilitate the use of the entire system, as well as to improve and modernize features.
In addition to the ability to modify code and customize features, we wanted to connect with as many services as possible that users could use as part of their own applications to create the best possible user experience.
Facebook login
With that in mind, we started with the most used platform in the digital environment – Facebook. 2.79 billion people use Facebook, so Facebook login was a logical sequence that users of our clients 'apps will use to make logging in easier.
Shopify Integration
Everything is online. After the lockdowns, e-commerce experienced another boom. As the shops closed down, the e-shops opened up. Many of our clients rely on their webshops, and consequently, Shopify is one of our most important integrations.
In case you already have a webshop based on Shopify, this integration should be an effortless process. But if you are about to create your first web-shop for your mobile app, we definitely recommend going down the Shopify route. Find the steps here.
Chatting apps
With all the social networks and non-stop chatting, creating an option to integrate chat into the mobile app was a must. SendBird chat extension is a Shoutem implementation of the SendBird service, primarily designed to bring your users more interaction through text messaging.
SendBird is a third-party service that requires an active account with a valid subscription. As such, we offer two ways of bringing this feature into your app.
Depending on your app setup and your chat requirements, you can configure the SendBird extension using the Shoutem SendBird account, or by creating your own account on the SendBird portal.
App Monetization / In-app Purchases
Selling a variety of content, including subscriptions, new features, and services became a part of the mobile apps world. Many in-app purchases are optional or give users additional features; others serve as subscriptions and require users to sign up and pay a fee to use the app, often after an initial free trial.
With Shoutem and IAPHUB, the auto-renewable subscription period is set by you, it can be weekly, monthly, yearly, etc. We do not hold onto that, but you should have in mind Google Play and the Apple App Store have their In-app purchase options set in stone from which you can select the best option.
WordPress mobile app
Our WordPress plugin allows you to easily integrate your WordPress-based site with your app. This means you can easily import your posts from your WordPress instance, into your mobile app.
Once you integrate your WordPress website with a mobile app, all your posts will show up to your users as you publish them. Read more on how to turn your website into a mobile app.
Not only are our competitors more expensive across the board, but they also keep certain features reserved for the upper-echelon plans. This is great if you've got the financial resources to opt for the most expensive structures right off the bat, but it's less than ideal if you want to have full control over your app without breaking the bank.
We know that hidden costs and locked features are a popular business model in the tech industry, we just don't want to hide our most useful tools behind paywalls.
Stop scratching your head and build an app stress-free
Some people love complexity, and we understand where they're coming from. Tackling problems and troubleshooting potential solutions can be fun, and there's nothing more thrilling than finally hitting on the answer after hours of racking your brain.
We just don't think it's the most effective way to sell. And we don't think the thought of navigating your mobile app creation process should fill you with dread every time you sit down at your desk to make something new.
Life is complicated, but building apps doesn't have to be. Give yourself the gift of simplicity with Shoutem.
What do our clients say about us?
We are proud of the wide range of businesses and people who have created applications that have been with us for many years and are unconditionally satisfied with their applications.
Here is the newest review on our app maker, and it comes from Meredith Jones, owner of the Keto Restaurant Buddy mobile app that is used to discover special keto dishes from many different restaurants. The app provides large images and detailed views to make finding your order easy.
Time is money. Why not save on both?
Shoutem offers a mobile app-building platform where you can create beautiful no-code apps yourself. It's designed to be used for the non-tech community that needs affordable apps for their business.
Also, for the ones who have no time to get to know our builder but need an affordable app as soon as possible, we designed a Shoutem Pro option – where we create an app for you using premade features and integrations from Shoutem mobile app builder.
In case you don't find our features enough to express your business needs, we have a custom mobile app development option, where we code your app from scratch.
If you are not sure what would be the best option for you, book a free call with our expert and tell us your business needs.