Coming up with an amazing or best mobile app idea in a digital world saturated with all sorts of apps is not easy. It can be especially discouraging when some of the existing apps are so popular that you can't even compete.
But remember, even those app were once just a simple mobile app idea. Everyone can create a successful app with a lot of hard work and a little luck.
If you are looking for an innovative app idea, we have put together this extensive guide of 50 app ideas for you. It will help you get inspired for your own startup and business.
50 Best Mobile App Ideas for Startups, Small Businesses and Enterprises in 2022 (Android & iOS)
In this guide, you'll find some brilliant app ideas for startups and businesses.
Food Donation App
In this day and age, many of us are blessed with an excess of food. Sadly, most of the leftovers end up in the garbage. In an average household, it may not be more than a plate or so, but restaurants and hotels throw tons of food every day. Enter, food donation app.
This app can help connect the donators a.k.a the restaurants, hotels, and people with the organizations that collect the food for the most needed. Or even connect them directly with the people who need food.
Food Delivery App
We don't need to tell you how popular food delivery apps have become. Food delivery app enables users to order food from any restaurant within their area using their smartphone.
The users choose the method of payment and the food can be left in front of their door. Inspire yourself with popular food delivery apps like Zomato, Glovo, Uber Eats.
Railway Tracking App
A train can be a very useful means of transport, especially in a busy town with a lot of traffic jams. What isn't very useful is when the train is late and there is no way of knowing when will it arrive.
A railway tracking app would give the user the exact time the train gets to its station. Users would also know if the line has been discontinued or if there are and railworks.
Telemedicine Apps
Since patients often can't make it to the doctor's office or there simply isn't one in their area, it's very useful when you can reach one via the app. Using the telemedicine app the users can get proper healthcare advice from a real medical professional. Some of the top telemedicine apps are PlushCare and Teledoc.
Social Media App
The most popular type of social networking app is the one that helps users communicate. While using the social media app, people dedicate up to 60% of their time talking or connecting with new people.
They do that by chatting, video, exchanging photographs, and documents. Therefore, this app idea is likely to attract much profit in 2022.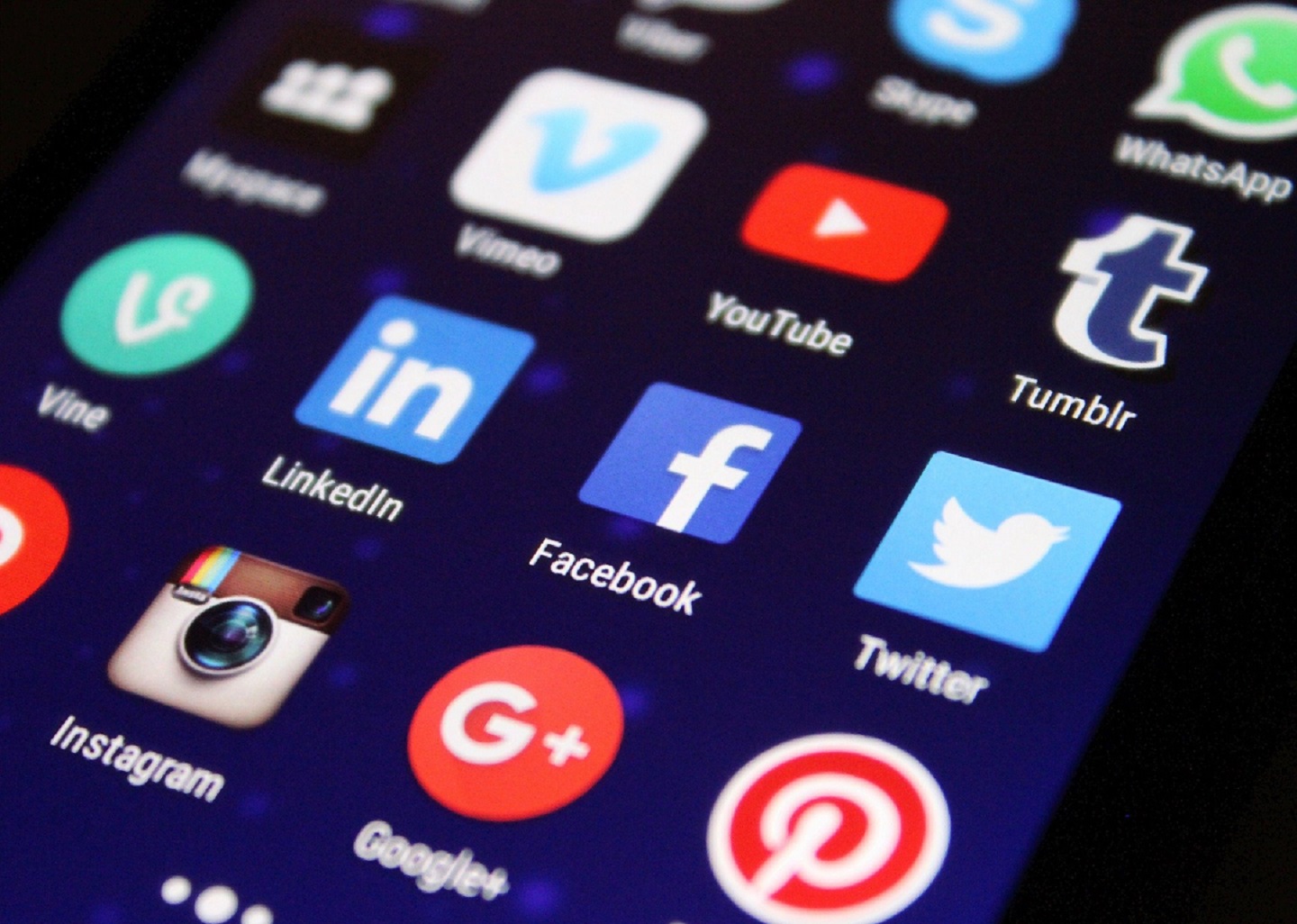 No wonder people didn't travel more in the past, they didn't have digital navigation! Millions use these apps on an everyday basis. They show traffic in real-time, show and speak instructions. There are even ones that show if there have been any car accidents or police cars on the road.
Matrimony Apps
Noticeably similar to dating apps, but for a more serious purpose, marriage. Just like in dating apps, users create a profile and the AI technology matches them based on their location and interests.
As always in this type of apps, there's high privacy protection. Some of the popular ones are CommunityMatrimony and BharatMatrimony.
AI-Based Food Freshness Checker App
More and more apps use AI to help us in our everyday tasks. The food freshness checker uses the camera's smartphone to take a picture of food. Then, AI tests for freshness rely on specific criteria and mechanisms. If you wanna see how it works download FoodKeeper or Food Freshness Checker.
Parking Space Finder App
Finding a parking spot these days is a real skill. Often you spend more time finding it than arriving at the destination. Parking space finder apps have become popular because of that exact reason.
By using GPS, location in real-time, and parking information they help you find the nearest parking spot to your location. Look at ParkMe or Car Compass to see how they should look.
Location Tracking App
It's not unusual to share whereabouts with somebody. Whether it is for convenience, to show them how close you are, or safety, It's done via a location tracking app.
These apps use GPS coordinates, position monitoring, and map integration. They're especially purposive to install on your smaller kid's phone.
Health Check-up App
A health-conscious person should go on check-ups regularly. Dentist, annual doctor's appointment, maybe dermatologist, blood tests…it's easy to forget. Not with the Health check-up app.
The user can write down the appointments manually, or even let the app automatically set them. This is a cool app idea for startups.
School Alerts App
This is an app for parents, rather than children. It contains all the important school info they should know. Instead of receiving e-mails or coming to school personally, in this app parents can see things like report cards, attendance, and upcoming events. It's also useful for communication between parents and teachers.
Tourist Helper App
A curious tourist won't find any hidden gems if only looking into classic city tours. The tourist helper app connects the tourist with the locals to show them a more unique view of the city.
The tourist can make a profile with interests and location so the locals know what to show. Popular apps like these are Showaround and Withlocals.
Cleaning Service App
A lot of the cleaning services now have their app. It's easier, more user-friendly, and less time-consuming. The user can browse the application by filtering according to the size of the place, budget, and the services they need. The user can also pay via the app and automatically set the appointments if needed.
Taxi Booking App
There are already hundreds of taxi booking apps in the world and they all work the same. The key features are booking a taxi in real-time and location, choosing your preference like seats and size, and tracking the vehicle location before and during the ride. Well-known apps are Uber, Bolt, Lyft.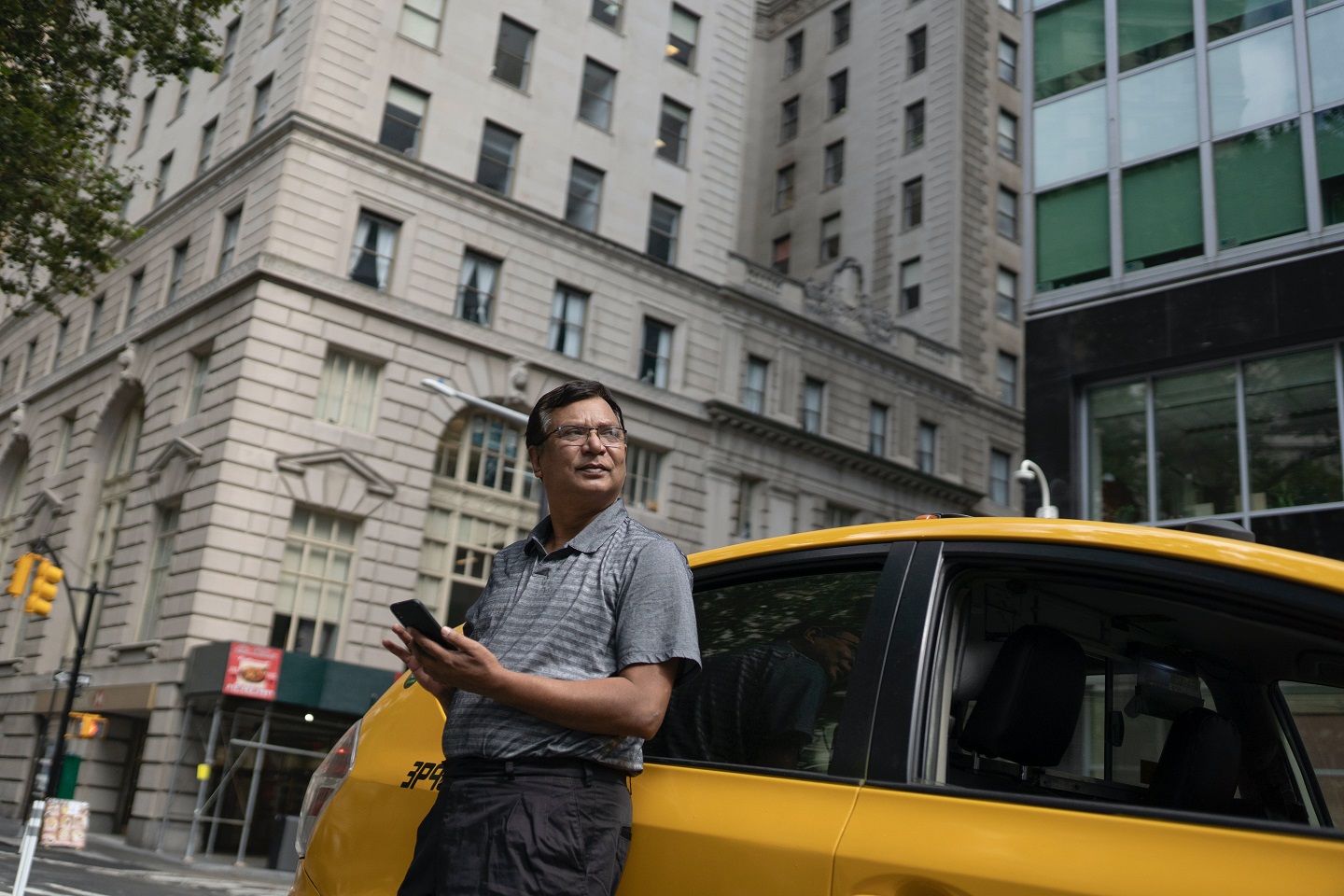 Language Learning App
The time of expensive and noninteractive language learning classes has passed. Many of the language learning apps on the market are free, fun, and easy to use.
They have different levels, from the beginner one to the most advanced ones. It's also very common that they have a voice enabler for pronunciation.
Goods Exchange App
Rather than buying a new device or throwing the one not used, it's better to first check the goods exchange app. It allows the users to exchange electronics, furniture, clothes…by connecting the users based on their needs.
It's a very popular app with those that want to reduce their carbon footprint. There are already some in the market, Douyin and Sina Weibo.
CryptoCurrency App
We are witnessing the growth of the cryptocurrency market that one day may be the dominant way of paying. So, why not get ahead of that? With the cryptocurrency app, users can safely buy, sell and manage all their cryptocurrencies.
Debit cards or bank account are used to buy cryptos. Some of the most popular cryptocurrency apps are Gemini and Voyager.
Credit Spending App
While swiping a card people don't see how much of the money are they exactly spending. A credit spending app is a great way for users to monitor their expenses.
Different cards can be connected to the app, and the expenses can be divided into categories. Some of the popular ones are Goodbudget and Mint.
Apps That Scan Terms/Conditions
We all blindly agree to dozens, if not hundreds, of pages of terms/conditions every time we buy a phone, new software, some contract…There's simply no time to read all of it.
That's where an app that scans terms/conditions comes in handy. It quickly scans the pages for any possibly suspicious or contradictory content.
Investment App
People, especially young people, are investing more and more into stocks. Apps like this one help them do it quickly and conveniently. It also helps them learn about the market.
Some of these apps use artificial intelligence and users can set things like time, location, and budget. The app will even suggest a good investment for the user.
Grocery Delivery App
There are some stores in your area that probably offer grocery delivery. Some of them work by ordering groceries on their website. A grocery delivery app is a more convenient idea. It's more user-friendly and has more features.
The main features are the timing of delivery, location and even automatic order repeat every week. Some of the popular ones are Instacart and Walmart Grocery.
Food Review & Recommendation App
It relies on user experiences to help the other uses, a.k.a serious foodies. The users leave their feedback on the restaurant after visiting. They can even recommend a particular meal or drink.
Other users decide on the place to visit based on the multiple reviews of others. Some of the popular ones are Open Table and Tasteful.
Travel Suggestions App
This one's for spontaneous, as well as indecisive travelers. Taking into account the interests of the user it suggests the optimal places to visit and things to do while there. It can even recommend the hotels/hostels in the area.
It also included the reviews to all the places it suggests. Inspire yourself with apps like HotelTonight and Airbnb.
Meditation App
Meditation is made easier with this app. It guides the users through basic meditation techniques. One of the main advantages of this app is that it intensifies the attention and focus of the user.
Currently, it's one of the most popular mobile app ideas. Be sure to check the current ones like Insight Timer, Buddhify, and Simple Habit.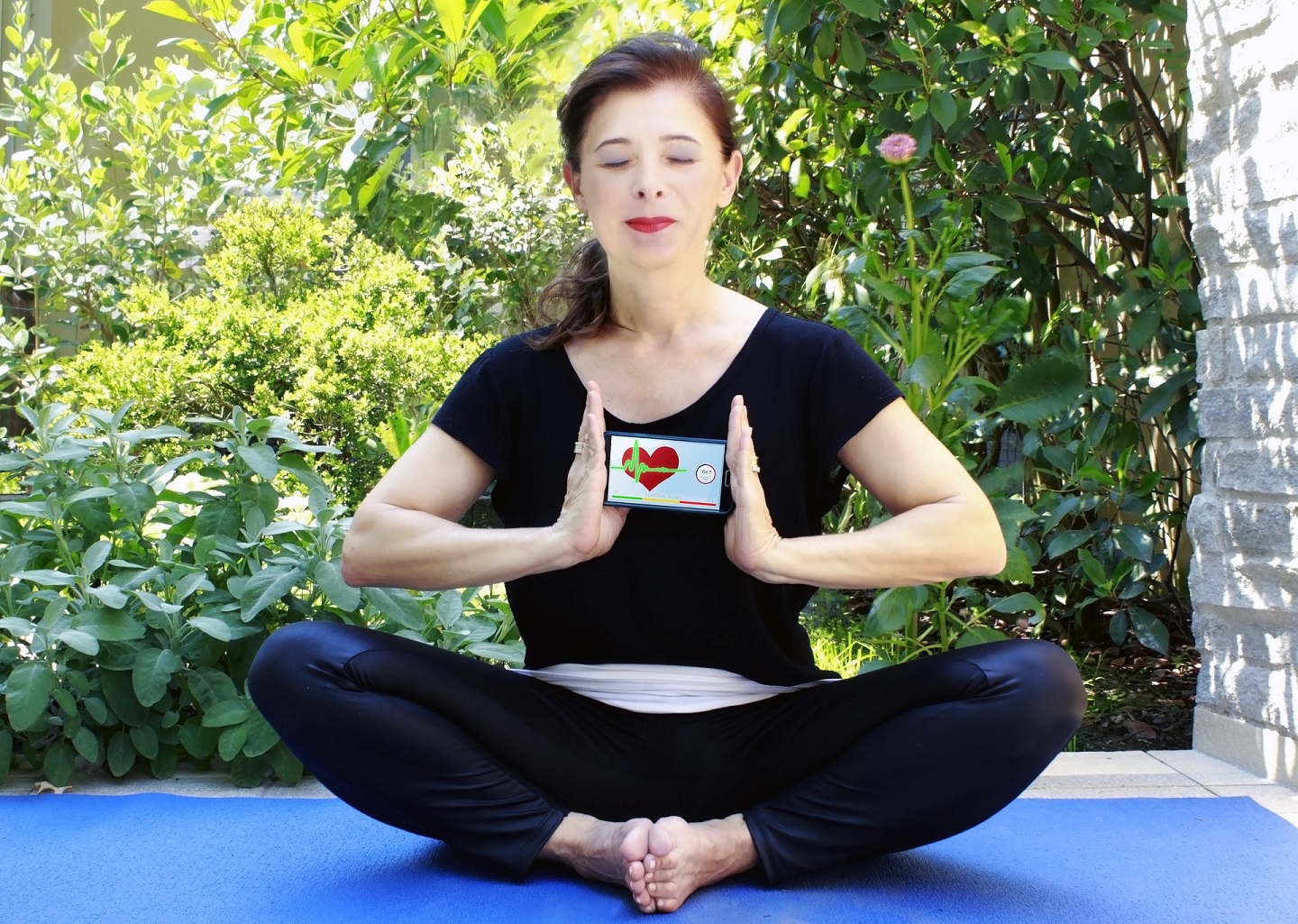 Magazine App
Everything is online now. Even though there is something about turning the glossy pages, it's more convenient to have all the content in one place, not to mention cheaper.
With the magazine app, the user can easily sign up, subscribe and unsubscribe. Check Scribd and Press Reader for more information.
Inventory Tracking App
This one's for all the companies, big and small. Inventory is a big deal and everything has to work perfectly. The inventory tracking app keeps everything and everyone in one place.
With this app all the users are connected, can easily follow the order management system, shifts, location of the goods…The popular ones are Sortly and Inventory Now.
Automatic Coupon Applier App
Everyone wants to save up some money when shopping online. Instead of searching for coupons in the depths of the internet, the automatic coupon applier app does it automatically. Easy and effortless. This way, the user always gets the best deal. One of the popular ones is Honey.
Handyman App
Wouldn't it be nice to have all the local handymen in one place? In the handyman app all the handyman, their services, contacts, and skills are combined in one digital platform.
The users can find a handyman by filtering the type of service and availability. It's even more useful for the handyman as a job seeker.
Book Recommendation App
A great way to encourage people to read more. The users, a.k.a readers would share their recommendations and views on books. The user could find the right book by filtration of the genre, pages, writer…
Users could also use the book app for selling second-hand, or better said second read, books to other users.
Decorating App
There are some times of the year when decoration item is the talk of the town. Or it's a unique special event and people need to decorate the space. Whatever it is, the decorating app can help.
The users can rent, sell, buy or exchange decoration items. Users can easily find the right decoration by filtering by an event such as birthday, Christmas, graduation…
Audio-Based Social App
This app is just a modern version of a group call. The users can create a group and share their stories with others in the audio format. The conversation can be recorded so the others that didn't get to participate can listen later. Some of these apps are Clubhouse, Audlist, and HearMeOut.
Custom-Cake(s) Ordering App
There aren't many costume cake ordering apps so this might be an innovative app idea. The users that order would be able to customize the cake by ingredients, inscription, shape…
The app would lead them through the process step by step. It could also provide part-time jobs for some enthusiastic home bakers.
Dog Walking App
With people leading a hectic and stressful app there's no time to take out the dog, at least 3 times a day it needs. That's why dog walking apps have become more popular.
There are two users in this app, the owners and the walkers. They connect. Owners reserve the time of the walking, walkers confirm the reservation and pick up the dog, and afterward, the owner pays.
Fitness App
This healthy lifestyle app would help the uses achieve their goal while tracking the progress and current situation. A fitness app can monitor weight, heart rate, blood pressure…
Some apps like these have meal ideas, as well as a nutrition chart. It can even have direct communication with health coaches within the app.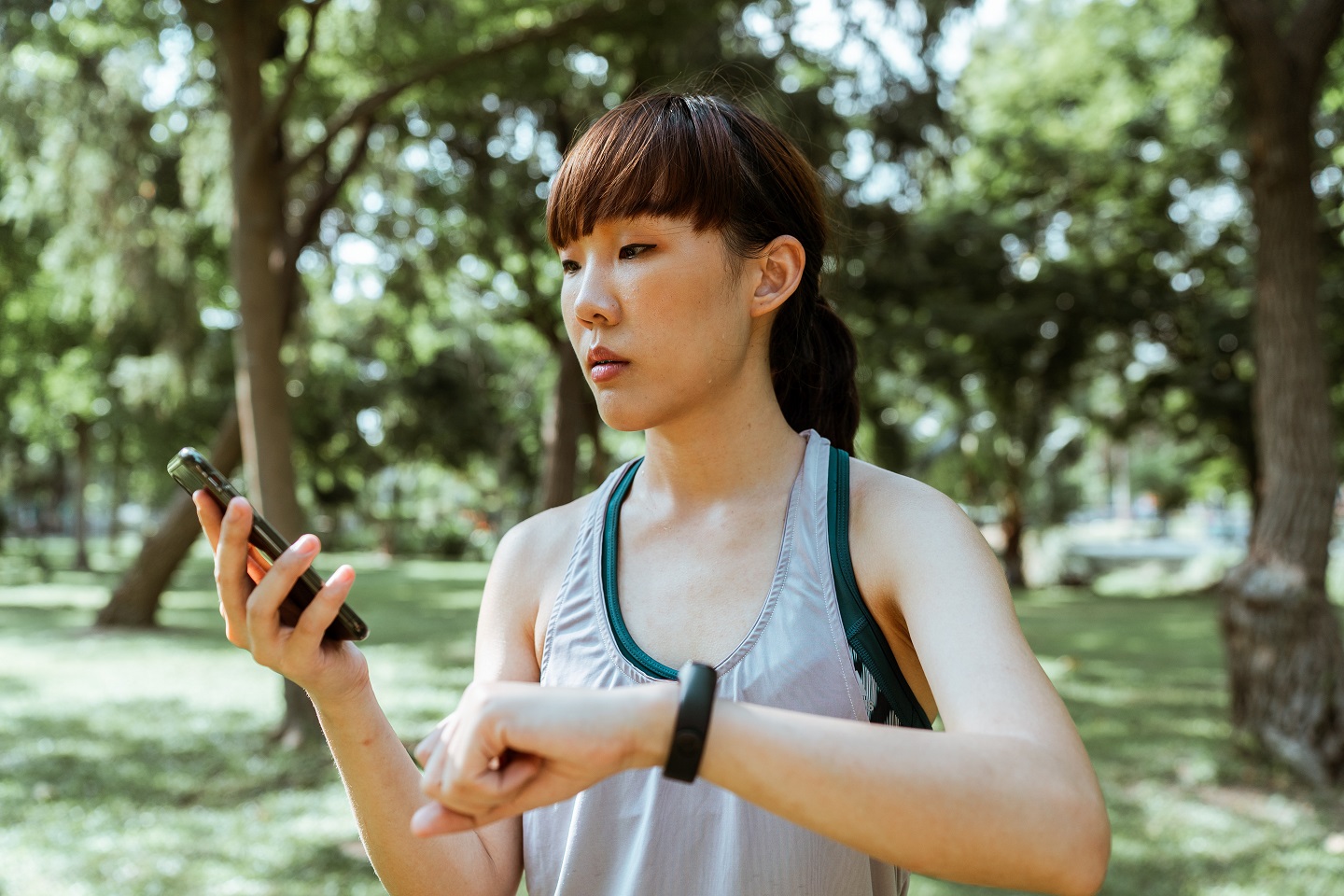 Exam Preparation App
When preparing for an exam, students need all the help they can get. The exam preparation app provides a more interactive way to learn. Its key feature is to get students organized and more focused for the exam.
It notifies them of their tasks, upcoming exams, and classes. The users can exchange notes, previous exams, and advice.
Shipment Tracker App
It seems like all people do once they place the order is to wait until it arrives. With the shipment tracker app, the user is regularly updated about the shipment location in real-time.
This app can be especially useful for big companies that order multiple items frequently. Learn more about how these apps work by looking into the existing ones like TrackChecker and ShipTrack.
Water-reminder App
It may seem like common sense to drink water frequently. Still, quite often people forget until they're already dehydrated. That can ultimately lead to serious consequences.
Water-reminder apps make sure you drink the recommended amount of water during the day. There are even some that are connected with your bottle like Equa.
Writing Assistant App
Writing has never been easier with the writing assistant app. There have been many on the market for years. They help to write great content and correct the writer's grammar.
Some of them automatize the process of entering keywords, which is always very important for copywriters. Some of the most popular ones are Scrivener and ProWritingAid.
Photo Filter App
Because of social media, these apps have experienced huge market growth. Apps like these are equipped with plenty of effects and edit options.
The reason why they're so popular is that they're easy to work with and don't require any previous knowledge of photo editing. The most used ones are Retrica, VSCO, and A Color Story.
Tenant Finder App
There are plenty of apps that help users find the apartment, but not so many that help the landlords find the tenant. It's just as important for them to have a great tenant that won't cause any trouble.
This app connects the tenants with the landlords. It eliminates the boring search of dozens of apartments. Best of all, it eliminated the often so expensive broker commissions.
Work From Home Jobs App
Working from home has increased significantly over the last few years, and in a decade or so, it might even become a dominant way of working for some professions.
Having said that, with all the distractions it can be challenging to work from home. Apps like these help the users boost productivity and skyrocket efficiency. Check out Clockify and Asana to see how these apps work.
Beauty Salon App
Generation Z makes phone calls feel like a chore. Everything is done with a text or an app. So why not book an appointment at a beauty salon with an app? A beauty salon app eliminates the process of calling, texting on various platforms, and writing down the appointments.
Everything is automated and just one click away. This way, the booking is more simple for the client, and especially for the beauty salon staff.
Free WiFi Finder App
Everyone loves free wi-fi. And while it is usually available in most places, there are also hundreds of them in one area that aren't suitable for public use. To find the free one amongst those that are not, it's useful to have a free wi-fi finder app.
The app automatically enables the phone's wi-fi and connects with the free one to save mobile data. Some of the popular wi-fi finder apps include WiFi Finder and WiFi Map.
Recipes By Ingredients App
This app is great for reducing food waste and getting that lovely, home-cooked food on the table. It functions in a way that the user chooses the ingredients to work with and the app automatically finds the recipe with these ingredients.
The database of the app must hold thousands of recipes for it to work properly.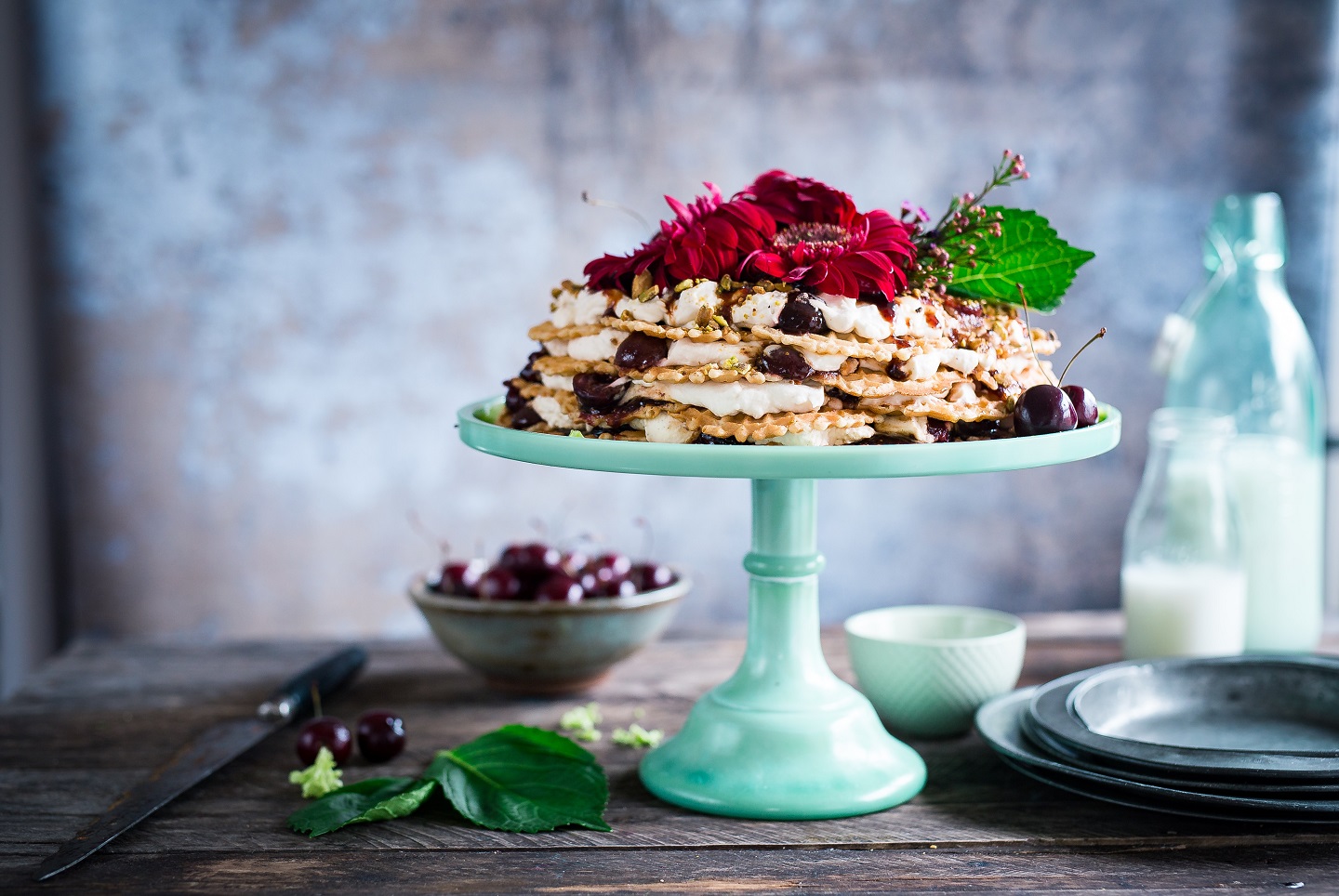 Custom Gifts For Friends App
Unique gift ideas are hard to think of. Some resort to gift cards or gift vouchers, but they just don't hit the spot. With an app for costume gifts user simply writes down friends' interests and it proposes the right gift.
There are even some that look into friends' social media feeds and suggest the perfect gift based on the content they published and liked.
Animal (Pet) Matrimony App
If there's one for humans, why not one for the pets? You may not know this, but the pet mating market is very competitive. When the user decides to mate their pet they can just find the proper mate via the animal matrimony app.
There are data about pets and users can search for a mate by filtration of age, type, and location. There aren't many out there so it can be a great business idea.
Seasonal Food App
With all types of food products available in the store all year round, people forget what's the current seasonal food. With a seasonal food app, all the user has to do is put in location and time of the year to find what's the seasonal food app in their area.
The app can even be made in a way that connects the users with their local farmers and delivers the food right to their doorstep.
Emergency Alert App
Safety is a major concern in today's world. The crime rates are higher than ever and there are multiple natural disasters every year.
The emergency alert app warns about the crimes in the area and the severity of any disaster. It has advice included on how to act during these times and can even contact the police.
Virtual Interior Designer App
Before buying anything, especially a large piece of furniture, people want to know what will it look like in their space. Many famous shops already offer this type of service, but they often charge it.
With a virtual interior designer app, the user can do it themselves. Some apps like these are Houzz and Planner 5D.
Frequently Asked Questions About App Ideas
What are some good app ideas?
There are plenty of good app ideas to choose from: seasonal food app, beauty salon app, credit expenses app, magazine app, virtual health app, fitness app…
How do you come up with a good app idea?
As always, follow the market, the feedback of the users, and the general opinion of the people. Find a problem that needs fixing. Focus on one niche.
Can an app make you rich?
While most apps won't make extra rich, there's a chance your app idea will be a million-dollar one. On the other hand, an app that stands out in the popular niche can make you the same amount of money as your standard job would. It also depends on the app purchases.