Since you're a microblogging enthusiast, we're sure that you not only have several Shout'Em networks but also (over)use Twitter as well. Well, we wanted to make you more productive – now you can forward all your messages to your Twitter account:
Open your network;
Click on the Settings tab, and Forwarding after that;
Enter your Twitter username and password;
Save it and you're done!
To make it easier to keep tabs on what's going on in your network, you can use the threaded view. It lets you view messages from members of your network in context to other tweets.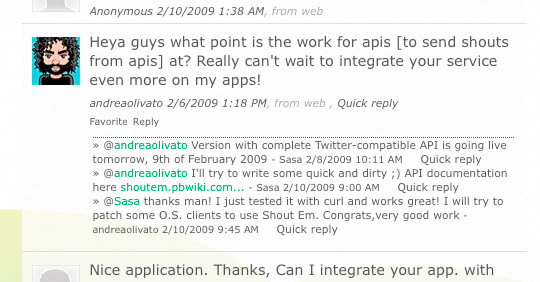 Just click on the Threaded view option under your message field:
Also, you can use the quick reply option to reply in context without wasting and time. Quick, easy and entirely Shout'Em-esk. Have fun!