History repeats itself – what can we learn from it?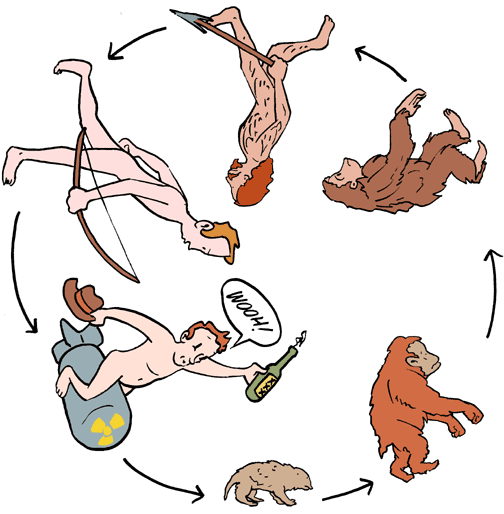 The way mobile apps are built and launched reminds me of the website-building business of the mid Nineties:
Setting up a web site was a difficult and technologically advanced task

It required a professional web developer or agency with a strong technical background. HTML experts held all the keys to your website.

It was very expensive

It was impossible for ordinary people or small businesses without sizeable budgets to have nicely designed web sites.

Companies didn't have a clear idea of why they needed a web site.

Most companies launched websites just because everyone else was doing it. They felt they had to follow the trend.
Is this happening again with Mobile Apps?
Things have changed. We now understand digital media much better, but once again we're running into similar problems in the mobile space.
Developers hold the keys to your mobile app. Building mobile apps is hard – and even impossible – without strong and experienced developers. Good looking iPhone and Android apps can be built only by programming them in Objective C or Android Java. Even worse, if you want to reach a bigger audience you have to develop in both which doubles the cost!
It is very, very expensive.

For a really good app you will spend anywhere from $15K to $70K per platform, depending on the complexity of the app. There are no shortcuts – at least there haven't been until now (more about that later ;)).

Get ready to wait six months for your app.

It takes a long time to develop an app and we're not talking about days or weeks – we're talking about months. Yeah, months! It usually takes three months to plan, develop, test and launch a basic app. For more complex apps that stretches out to somewhere between six and ten months.
What did we learn?
The web site building process was helped by the development of great software and Content Management Systems like WordPress, Squarespace, and others. All of a sudden, just about anyone could (and did!) build amazing looking websites and blogs in next to no time, and for only a few dollars.
Why shouldn't it be the same with mobile apps? Shouldn't mom and dad bloggers, students, book clubs, and anyone else be able to have their own mobile apps in a few minutes and at a low cost?
I think we all agree that the answer is YES … though mobile app developers who will soon have to look for new stuff to do might disagree 😉
The answer to the question: "Do we need mobile app developers anymore?"
For some apps the answer is yes, but for most apps it is definitely NO!
For example, if you're developing a complex game, a banking application, or a very narrow purpose app and have a $50K budget for custom development, then yes, you should hire developers to make sure your app fits your business as well as possible.
But … if the mobile app you envisioned is similar in concept to other apps out there, then there's a very strong possibility that someone has already built a generic solution for that kind of app.
To make a long story short, you don't need developers if you want to build a mobile app for news, location based services, events, community building, radio streaming or something similar. Check out existing solutions or apps and find tools that can do it at a low cost.
We are on a mission
Mommy bloggers, schools, local news publishers and all of you that are dreaming about your own iPhone apps, here we come!
Here at ShoutEm we want to make building mobile apps easy and available to anyone. We can't help it. We hate to see all the time and money that's wasted on building 'custom' apps offer fairly similar functionality.
On top of that we believe that building and launching a mobile app should be as easy as starting a blog. If you've seen examples of apps that are similar to one you need, then most probably you can build it on ShoutEm.
Check us out. It's completely free to build and test an app, and once you're ready to launch it will cost you 100 times less than a custom app and you will have it in iTunes and the Android Market in no time!
Go Build It at www.shoutem.com!
Related articles